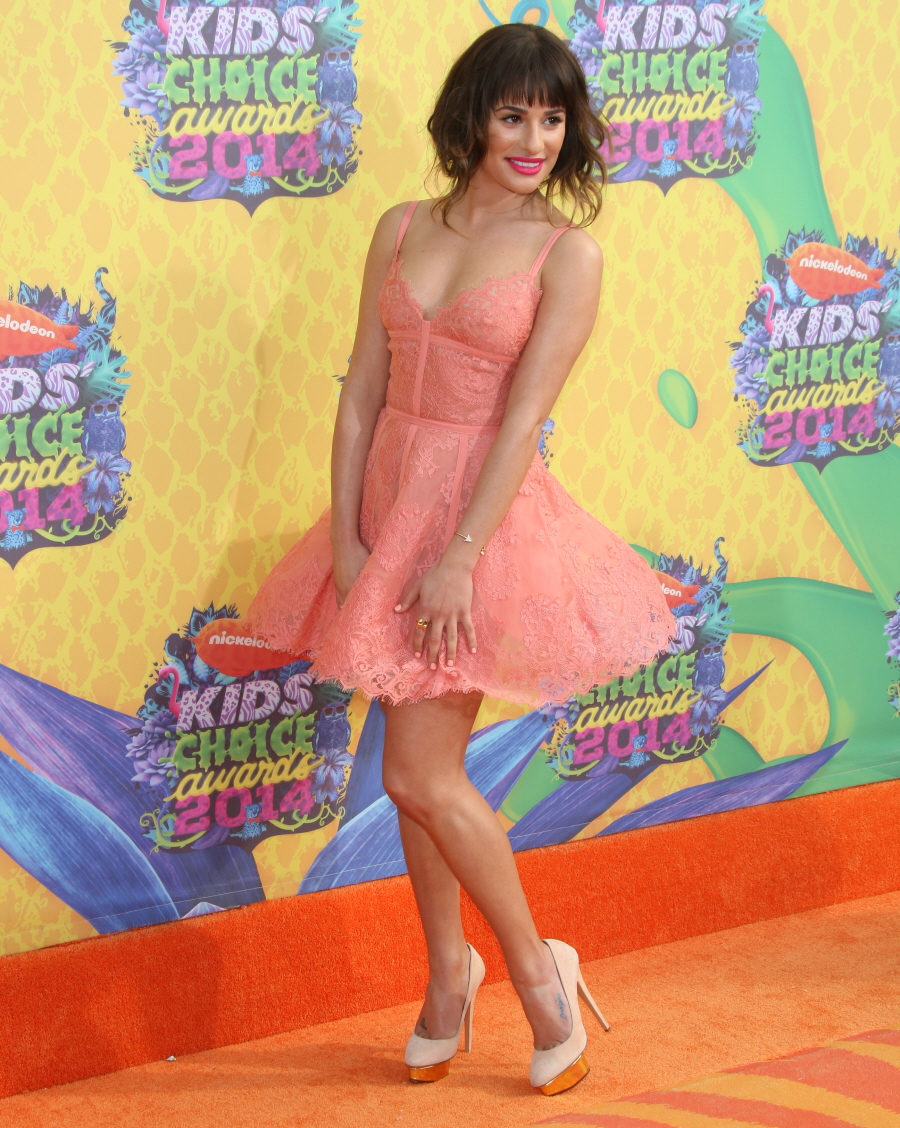 Karl Lagerfeld enjoys very few things in this world. He loves his cat, Choupette. He loves Queen Elizabeth. He appreciates (but does not love) Cara Delevingne's jolie-laide look. He prefers it if you are thin, but if you are "a little bit fat," it's okay… as long as you are Adele. So, what does Karl hate? So much. Sunlight. Carbs. Bangs. Retirement. Flip-flops. Pippa Middleton. Ugly hats. Jogging pants. Short legs. Sugar. Elastic. And now we can add one more to pile of hate: Lea Michele! According to Star Mag, Karl Lagerfeld does not like Lea's look. So Lea will never officially be dressed in Chanel.
Lea Michele had better start saving her pennies. Star has learned that Chanel honcho Karl Lagerfeld has refused to lend Lea any of his gowns for red carpet appearances, because he doesn't like her "look."

"She is going to be livid and freak out, but there's no string that any stylist can pull," whispers a haute-couture source. "She is more than welcome to purchase the dresses, but having them lent to her isn't an option."
[From Star Magazine, print edition]
Of course, it's not out of the realm of possibility that Lea Michele would buy a Chanel piece off the rack and wear it to an event. That's what Hayden Panettiere did when Tom Ford wouldn't dress her – Hayden bought a Tom Ford gown off the rack and wore it to the Golden Globes. Would Lea ever do the same? Perhaps. But I think Lea is happy (for now) where she is, which is getting stuff sent to her from the fashion houses like Calvin Klein and Elie Saab. It's no big loss for either Lea or Chanel – she looks better in cleaner, minimalist styles and these days, Chanel only really works on 6' tall models and Diane Kruger.
PS… This green outfit is Blumarine. She wore it for the Fox Upfronts this week.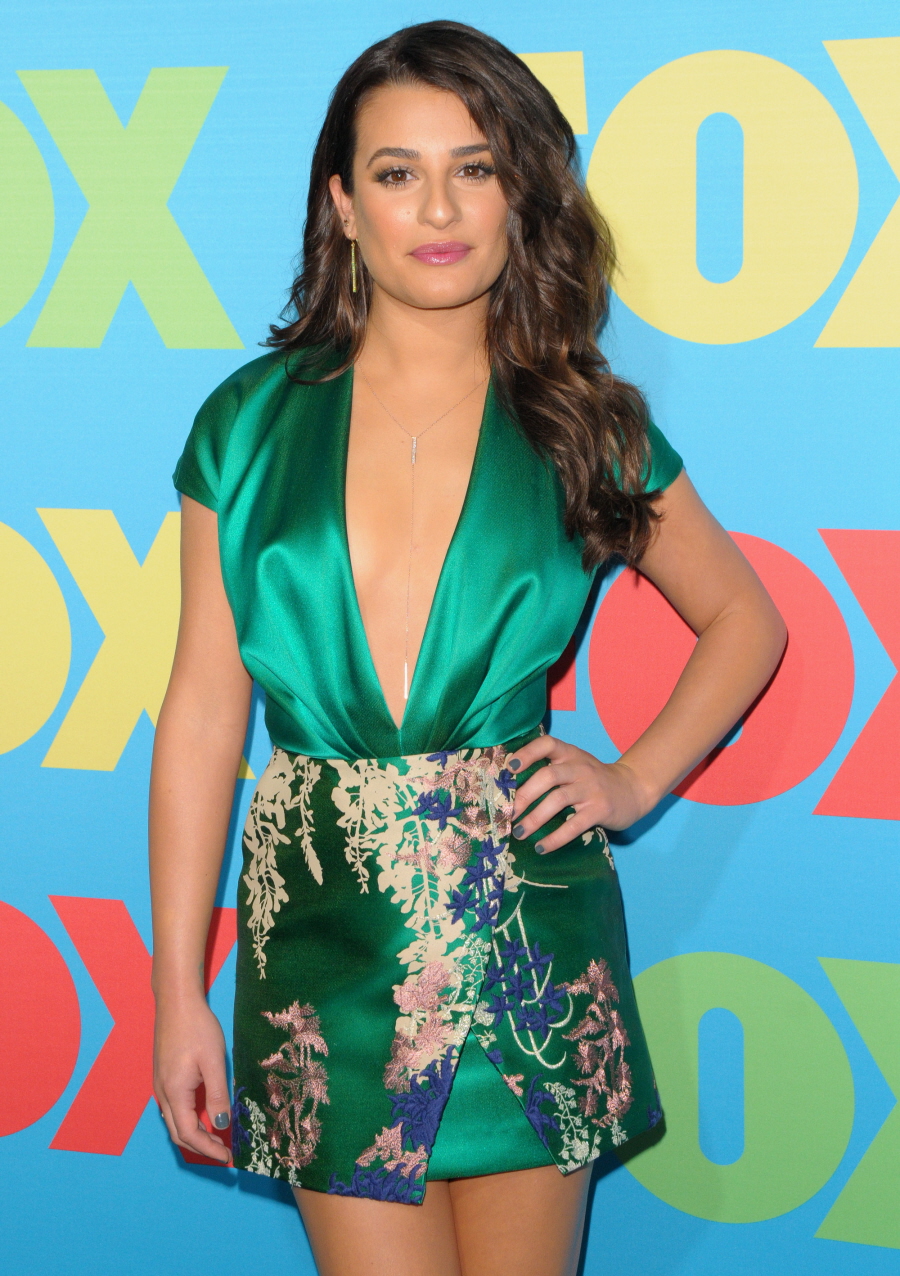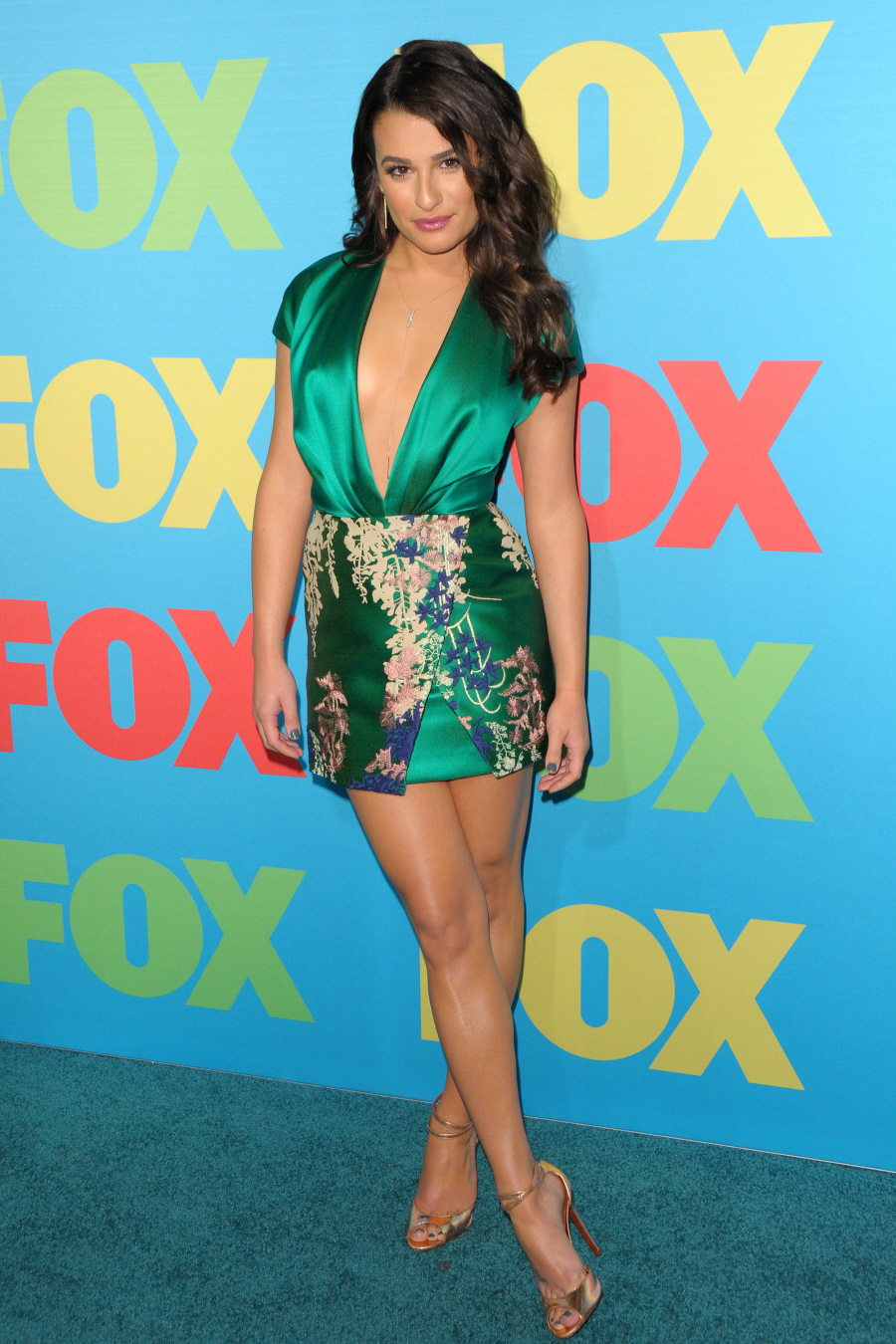 Photos courtesy of WENN.