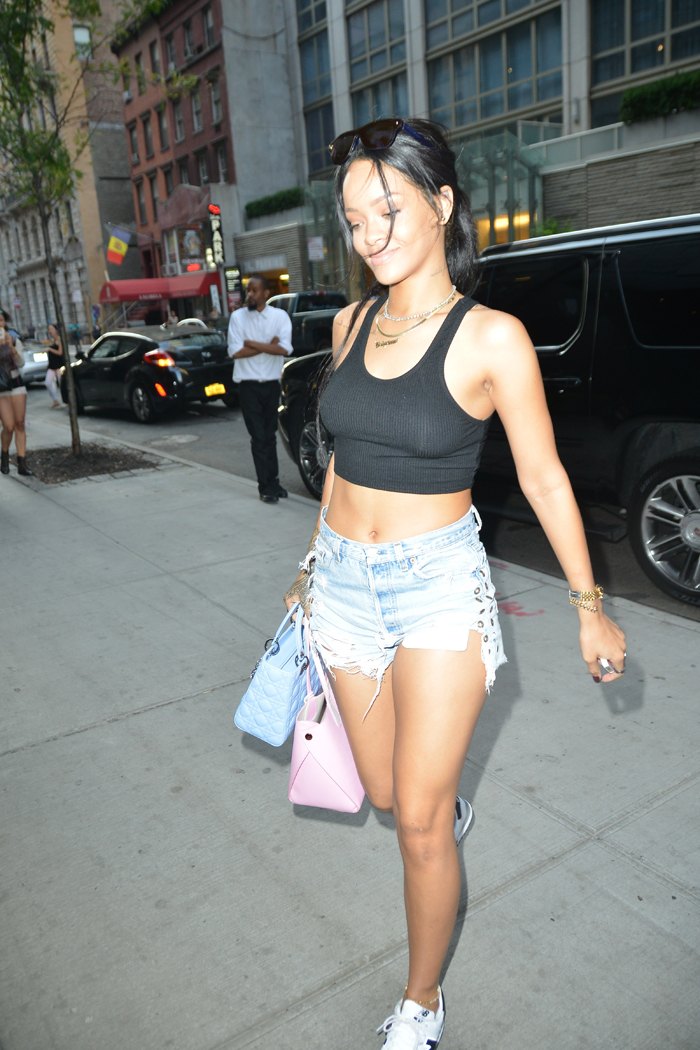 These are photos of Rihanna in NYC on Tuesday. She's wearing casual/workout gear and looks so ridiculously fantastic. I don't know if RiRi is heading towards or away from the gym in these pics or is even thinking about working out at all. Whatever the case, this should be the look that Taylor Swift aims towards instead of the orchestrated, perfect gym exit pap shots.
Rihanna popped into a feature in the September issue of Elle (the one with Kristen Stewart's desecration). Rihanna is promoting her new Viva Glam collection for M.A.C. She gives some really awesome quotes here:
Her pick for "world's sexiest woman": "Penelope Cruz is the sh-t. If I could wake up and look like her tomorrow, that would be great. Mia Wallace [Uma Thurman's Pulp Fiction character] is gangsta. She's epic. I'm going to do that bob again. Those bangs."

Words to live by: "'Avoid obviousness.' That is a quote by Leonardo DiCaprio. That's what makes you create something, that's the excitement, that's the thrill."

Her favorite beauty product: "Lipstick. It draws attention away from any flaws. When someone is wearing lipstick, you just assume they're wearing a full face of makeup. And guys are stupid–they won't notice when you're not."
[From Elle]
Is it weird that Rihanna wants to wake up one day and look like Penelope Cruz? A lot of people would like to wake up and look like Rihanna. For real. It is hilarious how Rihanna quotes Leo DiCaprio (on the art of "avoiding obviousness"), who is Captain All-Too-Obvious these days. Fail.
Rih does know makeup though, and she's correct about lipstick. Eye or lips are all dudes need to see. If you satisfy one of the two (and not both), then everything comes together. It's true! Eyes and lips mesmerize, but double trouble is too overwhelming. I usually go for bolder lips and an understated eye (preferably with sunglasses), but any combination works for the lazy.
In other RiRi news, she may be getting with Drake again. Reports say they partied together at the same club in NYC last weekend. They both left at the same time. Yep. They're doing it. I wish Rihanna would get with Eminem instead. Here's the two of them performing in Pasadena last week.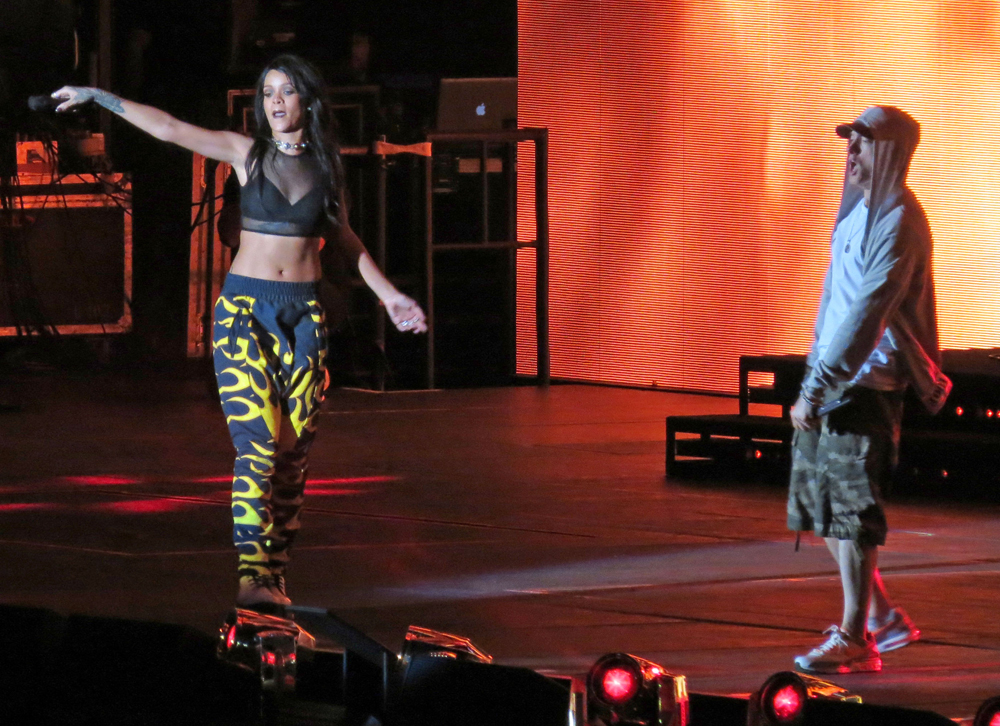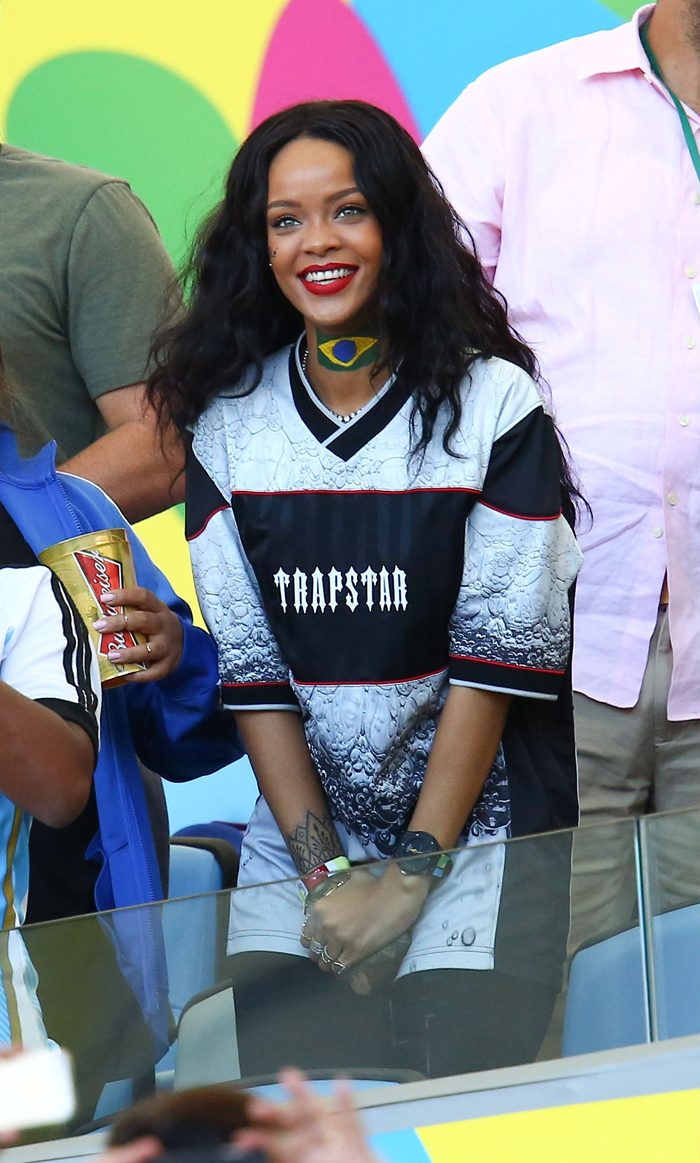 Photos courtesy of Fame/Flynet & WENN