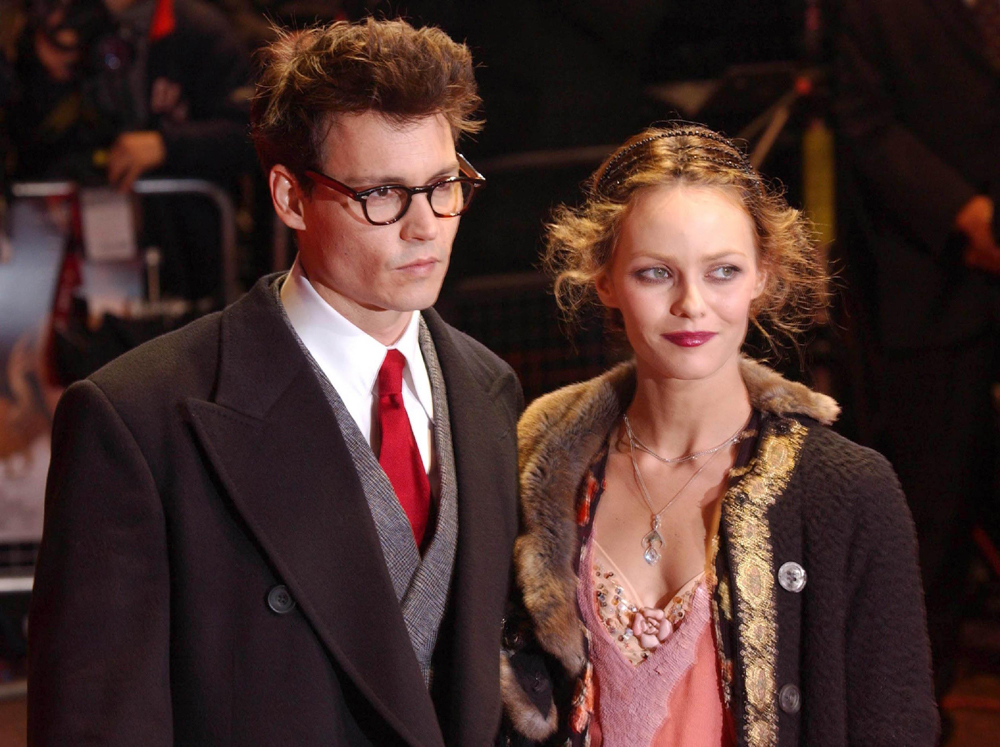 This post gave me the excuse to dig up old photos of Johnny Depp and Vanessa Paradis during happier times. As we know, Johnny and Vanessa broke up at some point during 2012, but the timeline was sketchy. I don't know if Johnny cheated on Vanessa with Amber Heard, but there were rumors that they hooked up while filming The Rum Diary, which came out in 2011. Amber supposedly ditched the whole cast (including Johnny) when they partied at night, and Johnny always asked everyone where Amber went. Every night. It was weird, and he was obviously hung up on her.
The Enquirer has a new bit of gossip about the fallout from Johnny's sweet, drunken romance with a mic at the HFAs. We already heard how Amber was "mortified" because she believed the incident would reflect badly on her. Then came reports of Amber's cold feet and "turmoil" in the relationship. The Enquirer now claims that Vanessa blames Amber for the fact that Johnny is acting like a drunken fool:
Johnny Depp's former squeeze Vanessa Paradis has slammed his fiancée, Amber Heard, for driving him to drink again!

"Vanessa's convinced Amber's not mature or tough enough to deal with Johnny's drinking," an insider said.

The 42-year-old mom of Johnny's two kids "was horrified" by his boozy behavior at the Hollywood Film Awards and blames Amber, sources said.

"Watching him slurring and swaying was a nightmare for her."

Vanessa's anger comes amid reports that Amber, 28, and Johnny, 51, have hit a rocky patch. "There's turmoil," an insider claimed. "She's not ready to settle down."

Johnny seemed impaired at the event packed with showbiz hotshots. Now friends say Vanessa fears he may have damaged his career, and standing as a father.

"It burns Vanessa to see him making such a fool of himself," the friend said. "She blames Amber for his mid-life crisis."
[From The National Enquirer, print edition, December 22, 2014]
Huh. I don't really believe this story, mostly because I doubt Vanessa gives a second thought to Johnny's antics anymore. For real. The last few years of Vanessa and Johnny were so messy that I think she was happy to be rid of the drama. Johnny was always a sloppy drunk, but he kept it under wraps for a few years — when he was courting Disney during the first few Pirates films. When Johnny and Vanessa officially split, we heard stories about how V. thought A. was "man-stealing, two-bit nobody," but that was probably fan fiction. Vanessa is so over it that she's never been under it. Right?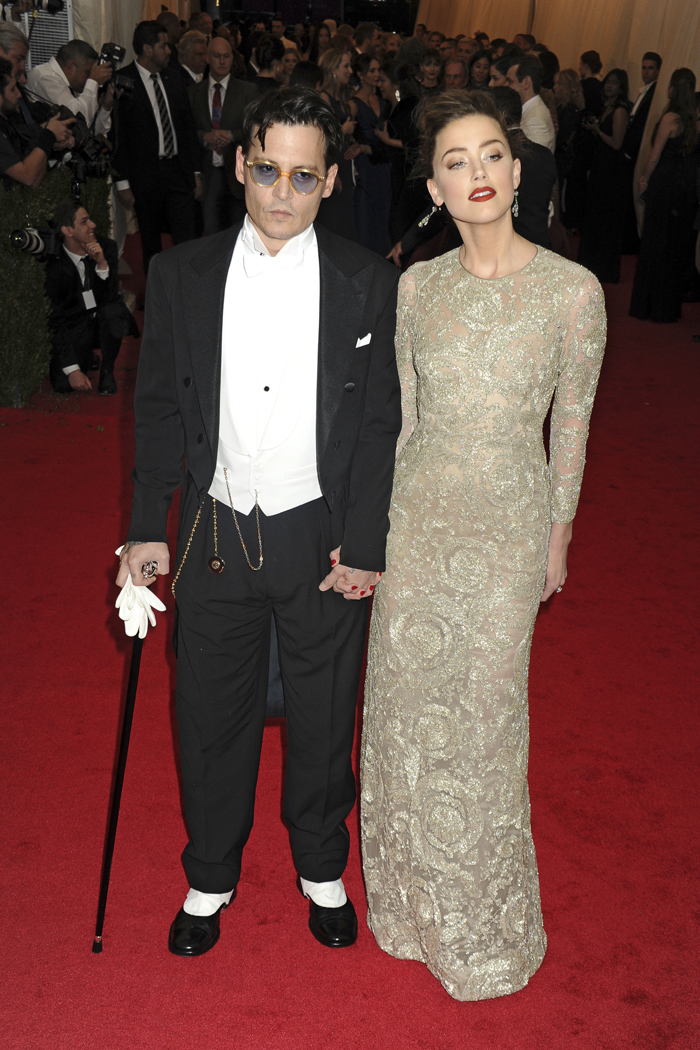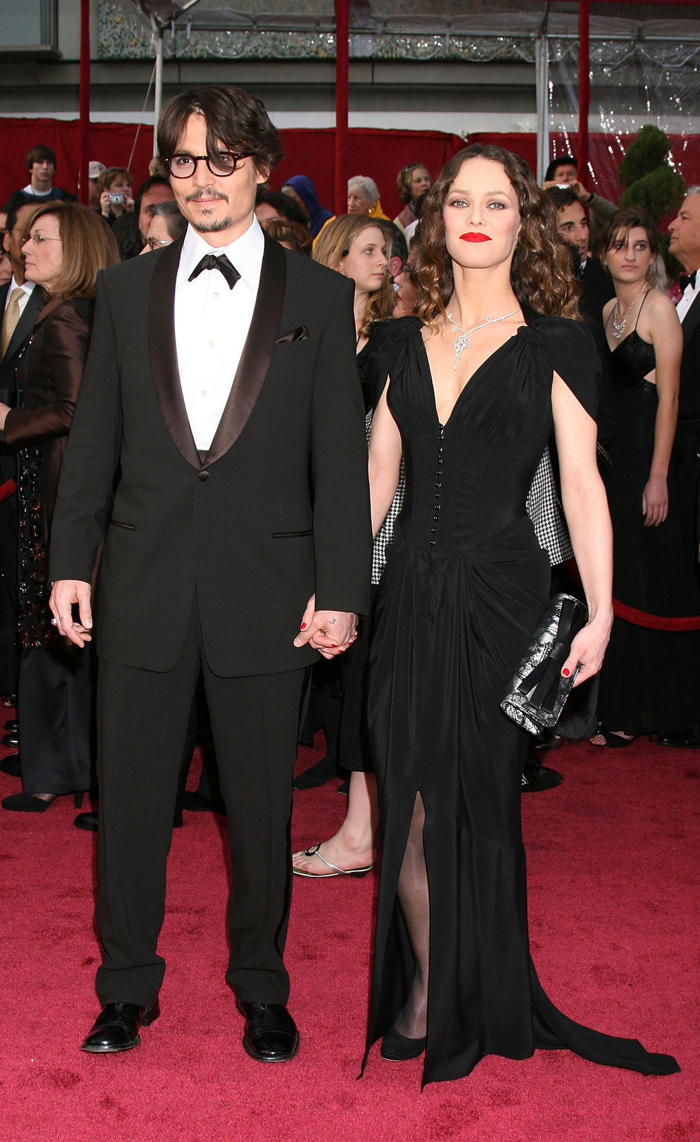 Photos courtesy of Fame/Flynet & WENN