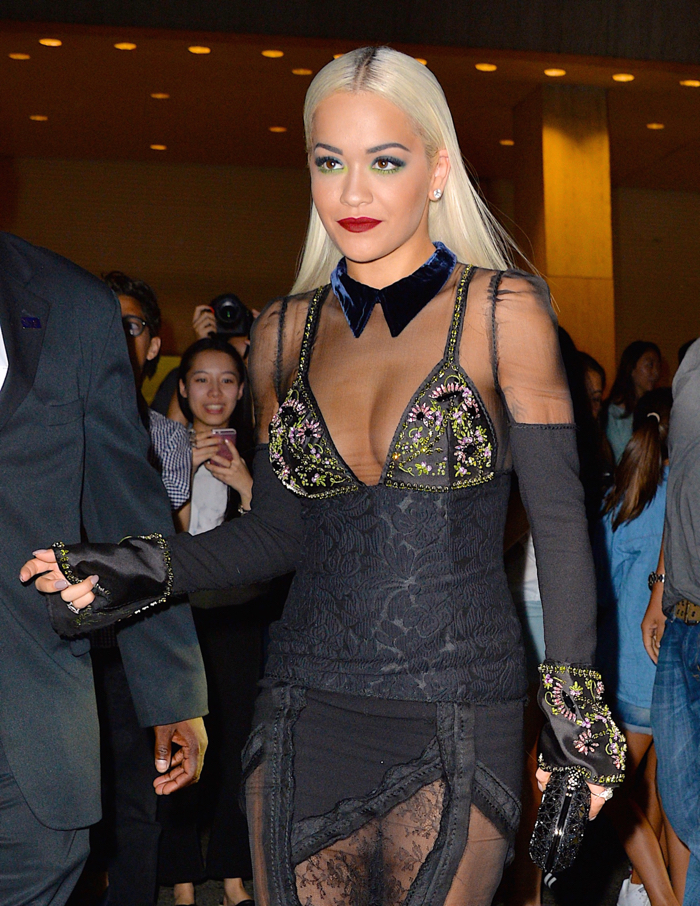 Rita Ora has a reputation for dating messy guys who lead to messier breakups. Well, other than Ricky Hilfiger, who seemed ok with it when he and Rita recently broke up. But Rita usually dates guys who get publicly dramatic over splits. Such as Rob Kardashian, who said she cheated with 20 dudes, and Calvin Harris, who blocked her from performing songs and said she deserved it for a "damn good reason." Rita has been single for a hot minute, so it's time for her to find another messy boyfriend. Enter Travis Barker, whose public battle with ex-wife Shanna Moakler led to mutual arrests and death threats. Yikes. Us Weekly says Rita and Travis are quite the hot couple now:
On to the next one! Rita Ora is dating Travis Barker, Us Weekly can confirm. The "I Will Never Let You Down" songstress and Blink 182 frontman have been getting cozy ever since meeting at the Power 106 All-Star Game on Sept. 20 in Los Angeles.

"Rita sought him out and gave him her info," an insider tells Us of the singer, 24. "They have been together every day since."

And the rocker, 39, isn't complaining. "He's really into her," the source tells Us. "He likes interesting women and she's beautiful." Ora and Barker also bond over their love for music.

Barker, who was married to Shanna Moakler from 2004 to 2009 and shares Son Landon, 11, and daughter Alabama, 9, with her, was previously linked to UFC ring girl Arianny Celeste.

Ora just recently split from her boyfriend of over a year, Tommy Hilfiger's son Ricky Hilfiger, this past July. "They were both too busy, the distance got hard, and both agreed that it was better for them to be single but stay friends," a source close to Tommy's rapper son tells Us.
[From Us Weekly]
This is a terrible idea on Rita's behalf, but I assume she's aware of Travis' reputation, so… good luck girl. Rita also has a new interview with Yahoo, and she talks about stuff like her second makeup line with Rimmel. She also calls herself "a free-thinking artist" who "likes to spread my wings." Rita says the first thing her fans say to her is "thank you so much for being so comfortable in your skin." Really? Rita actually seems insecure since she's always bragging. I also wouldn't dream of saying that to a famous person, but I'm the type to start walking into walls when meeting one.
One more bit of Rita news. Sam Bailey, who won X-Factor in 2013, trashed Rita and says she has no business judging music because she "got a record deal straight out of drama school." Sam says Rita hasn't paid her dues or worked any difficult jobs before making it in entertainment. Justified?
Ugh, Travis Barker.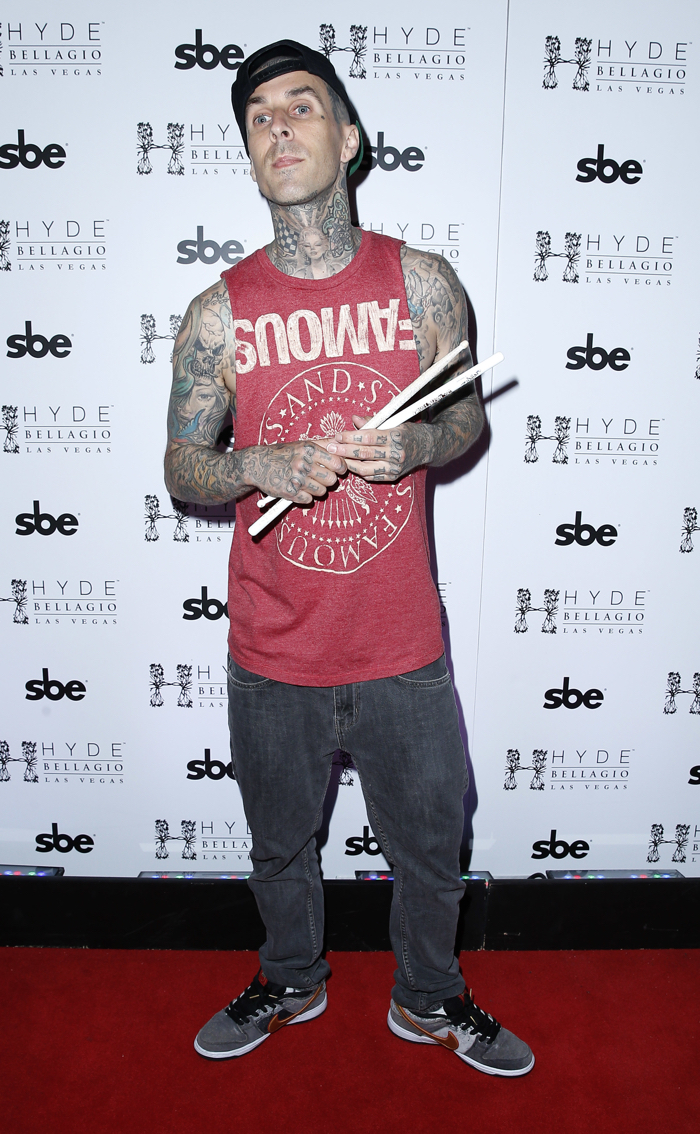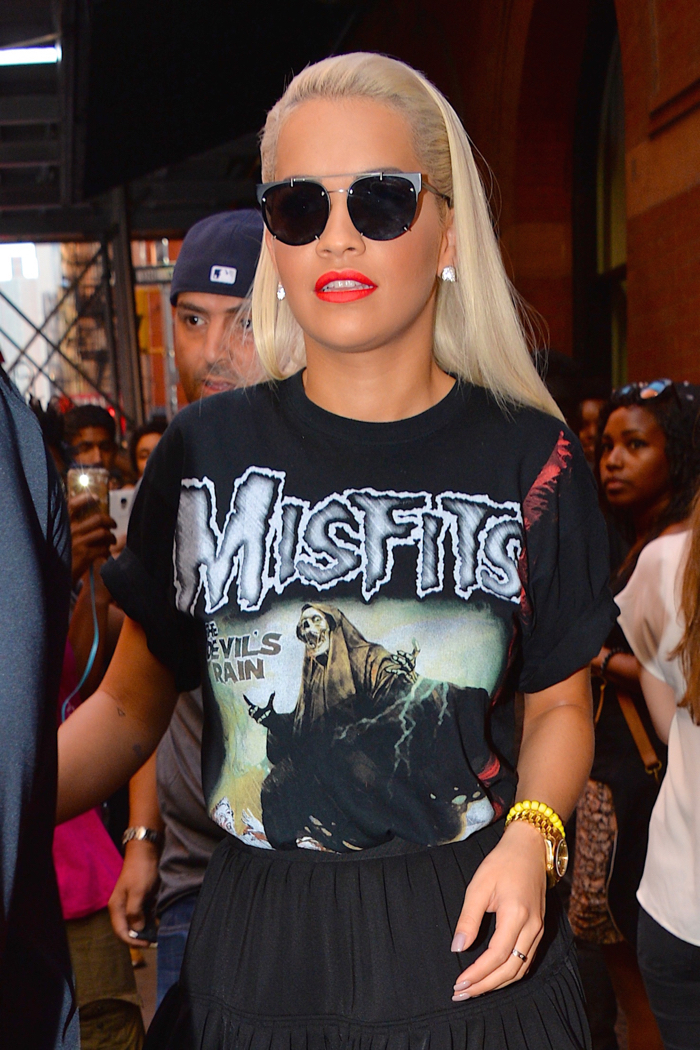 Photos courtesy of WENN