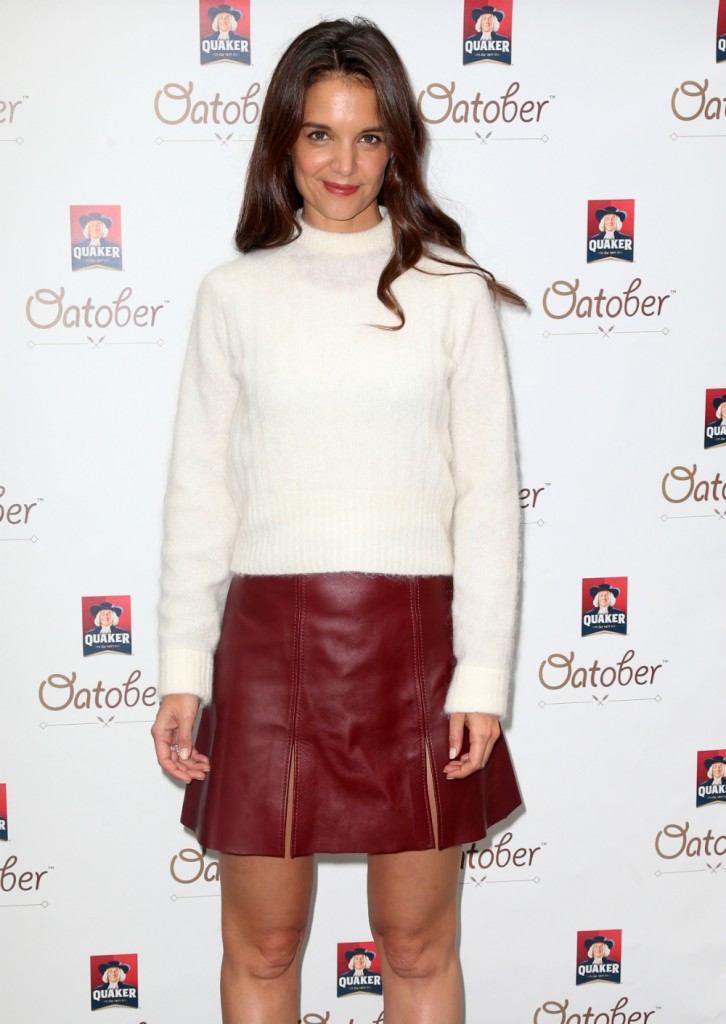 Katie Holmes directorial debut, All We Had, opens in theaters in December. The movie, which was acquired by Gravitas Ventures after it premiered at TIFF, is a story about a single mother and her teenage daughter who move to a small town hoping to sort their lives out. Katie also stars in it. Even though the story sounds emotional enough, it was especially a work of love for Katie because of her relationship with her daughter Suri.
Katie Holmes' directorial debut, All We Had, tackles the timeless story of a mother's relationship with her daughter, which Holmes says "every mom can relate to," and is one reason she was so excited to helm project.

"The mother-daughter theme [of] that unending love that you have for your mother and for your child is universal," Holmes told ET during a sit-down interview on Tuesday.

Holmes also said that her own daughter, Suri, helped her understand the dynamic between her character, Rita, and her on-screen daughter, Ruthie, played by 18-year-old Stefania Owen –which is why Holmes honored her 10-year-old little girl with a "special thanks" at the end of the film.

"She gets a special thanks for everything, [for] every job I do, because she makes every day great and awesome and better," the 37-year-old actress shared. "I know myself better because of her, so she'll always get a special thanks."
Most of this is what you would expect a mom to say when she is making a movie about being a mom. I'm not saying Katie doesn't mean it, but it is a variation on the "being a mom is the only thing that matters" theme that society expects moms to say. I'm getting stuck on the "universal" part of her quote, though. First of all, I happen to know people who don't care if they ever see their own mother again and rightly so. I am also not a fan of broad-brush statements about how all mothers feel about their children. Personally, I identify with her statement, "I know myself better because of her." I'm not saying everyone should, but I was surprised to find out what I truly valued after I had my children.
There is little doubt, however that Katie is devoted to Suri and I think that's what I like best about her. It is widely perceived that Suri helped Katie realize that she needed to escape her marriage to Tom Cruise in order to protect Suri from the horrors of Scientology. And fortunately, she was roundly successful. Tom has reportedly not seen Suri in over three years. This week's US Magazine claimed that he had a clandestine lunch with Suri in London recently. However, Gossip Cop has a denial from Katie's rep. So we still don't know if he's seen Suri.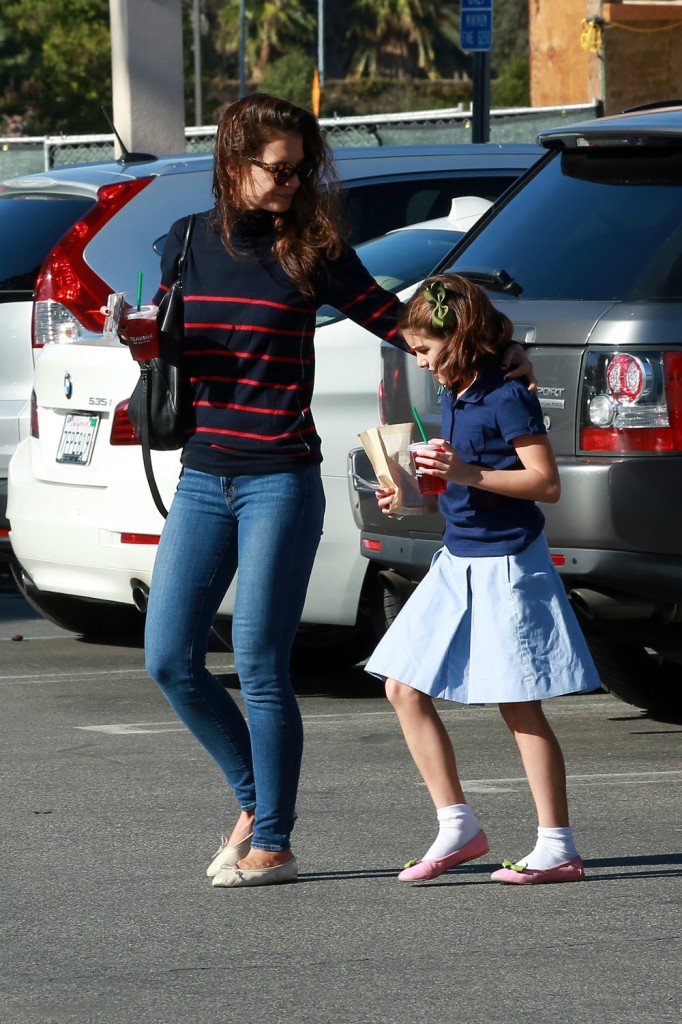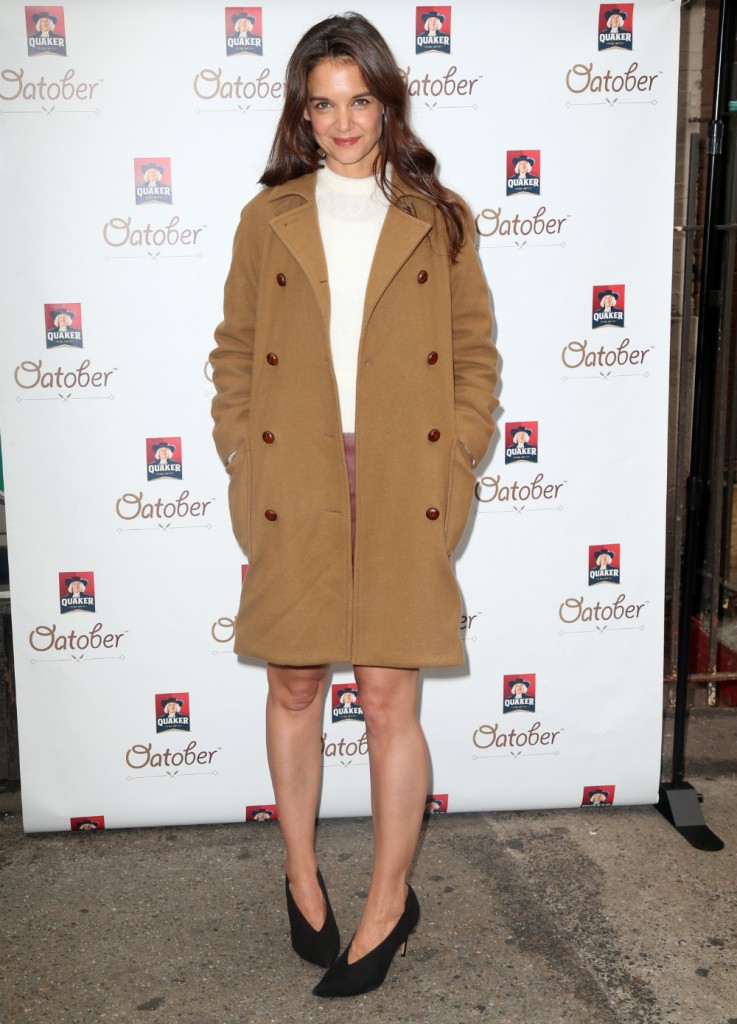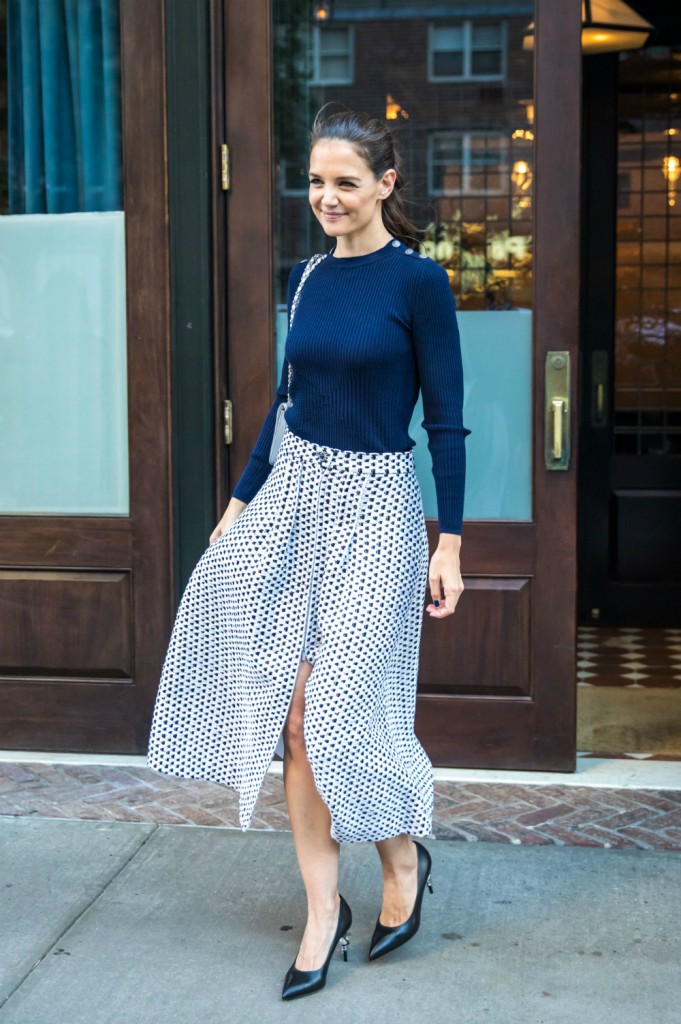 Photo credit: Fame/Flynet and WENN Photos