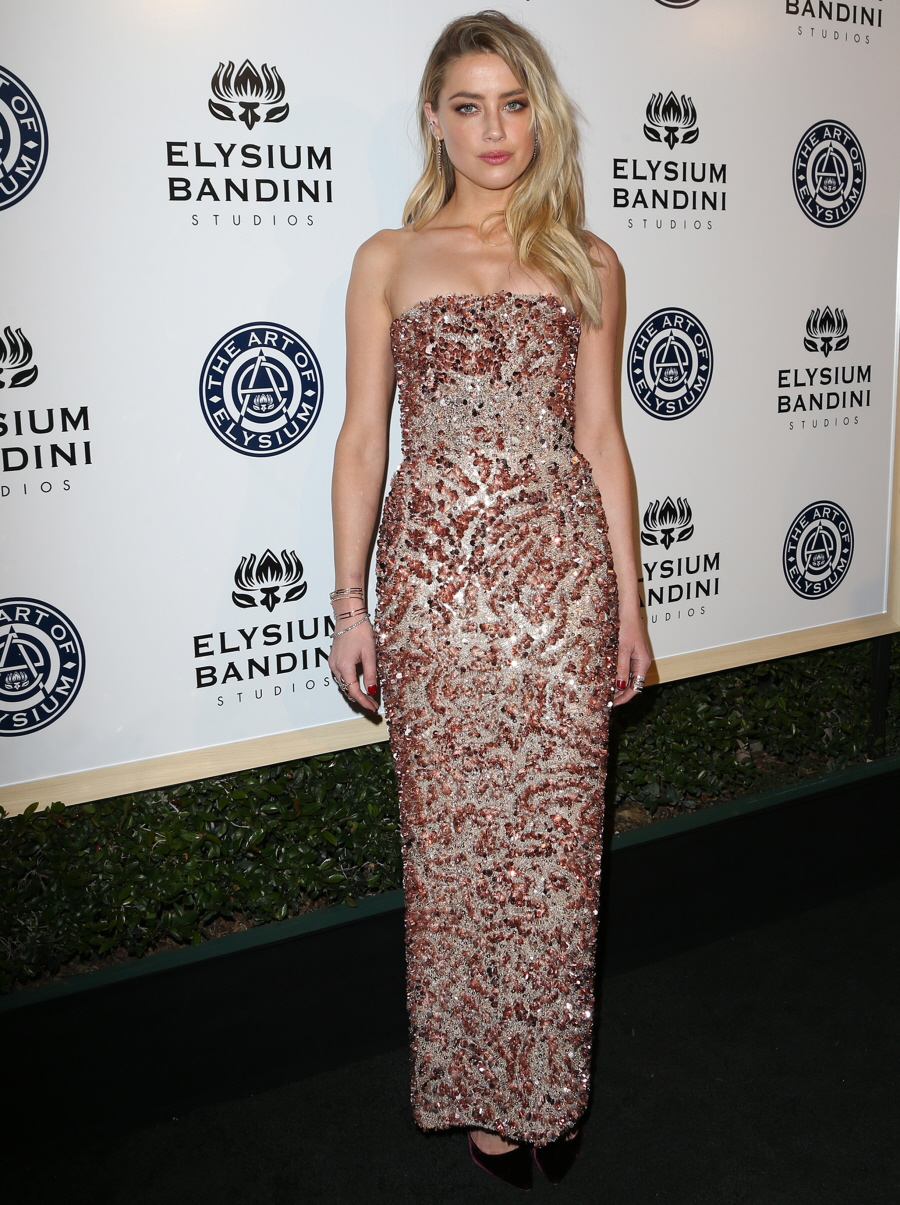 You know what I enjoy? I enjoy the fact that Amber Heard has not gone into hiding following her divorce from Johnny Depp. Depp has thrown so much bulls—t her way, and it was obvious months ago that the divorce was quite a strain on Amber. But towards the end of 2016, she started going out more often, spending time with friends and walking a few red carpets. Good for her. Last night, she attended the Art of Elysium "Heaven" gala honoring Stevie Wonder. One year ago, she attended the gala with Depp, and he looked half in the bag (if not fully in the bag). I hated her red satin gown last year, but I'm enjoying this beaded look. I can't find the ID on it but CB and I think it's Elie Saab? It's pretty and flattering.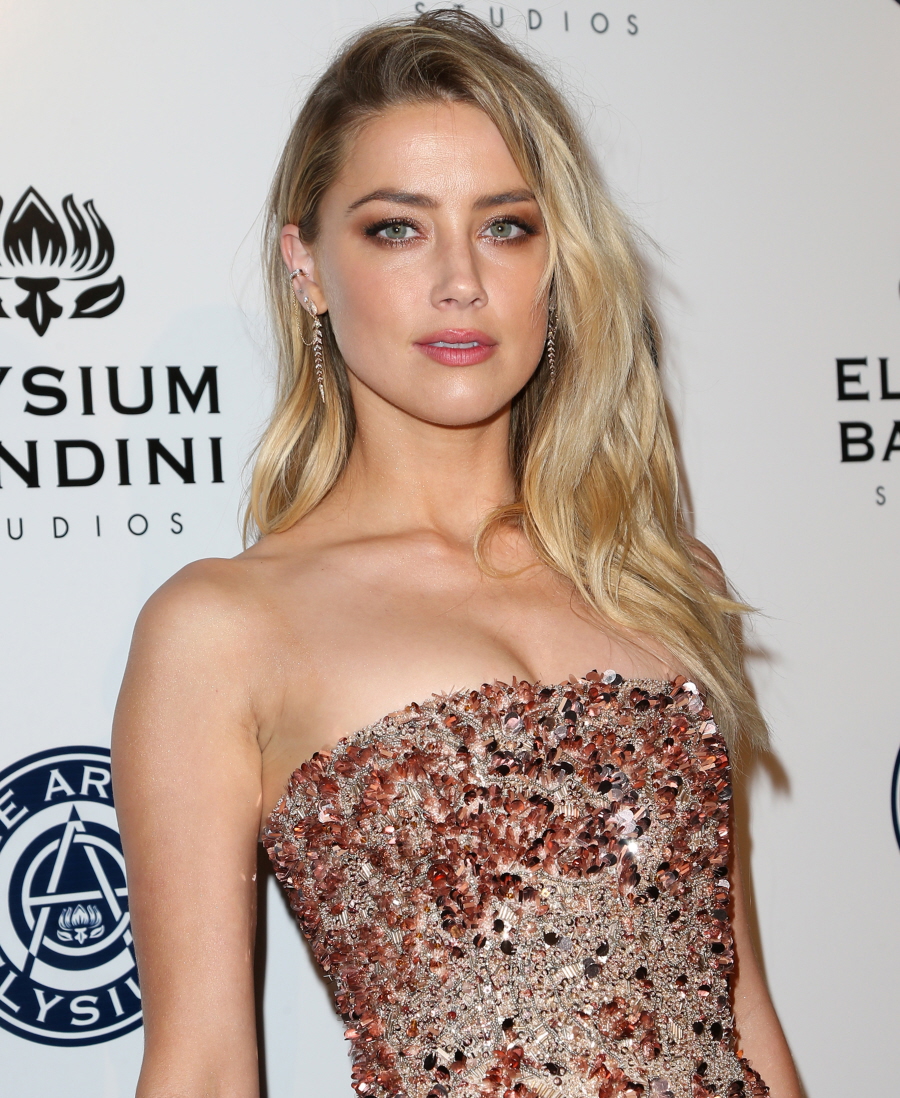 Camilla Belle in Schiaparelli. I like Camilla and I think she's pretty, but she's in desperate need of some volume around her face. This hair is too severe. The dress is okay (not my style but it's cute). Camilla was honored along with Stevie Wonder for her volunteer work.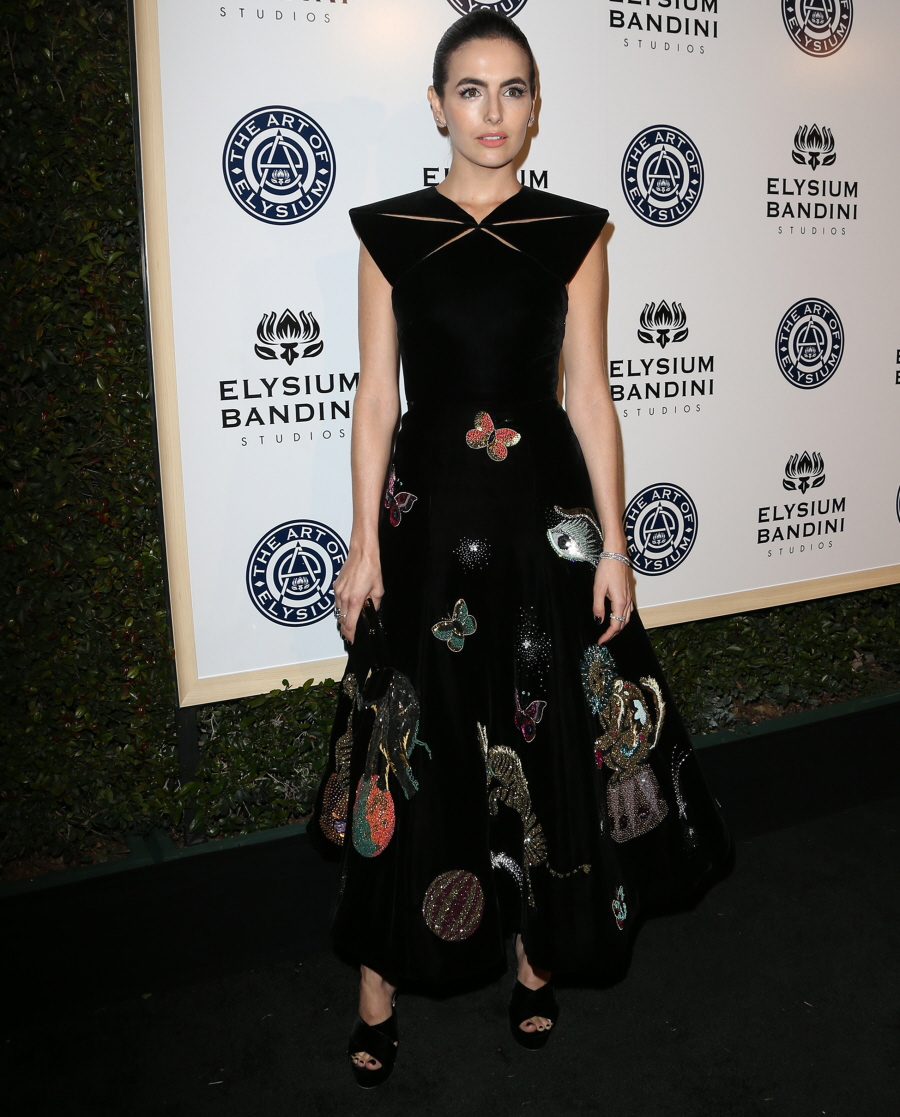 Hailey Baldwin in Jonathan Simkhai. Um… it's a little bit much for who she is and the event, right? I would expect to see this on, like, Mariah Carey at the Grammys.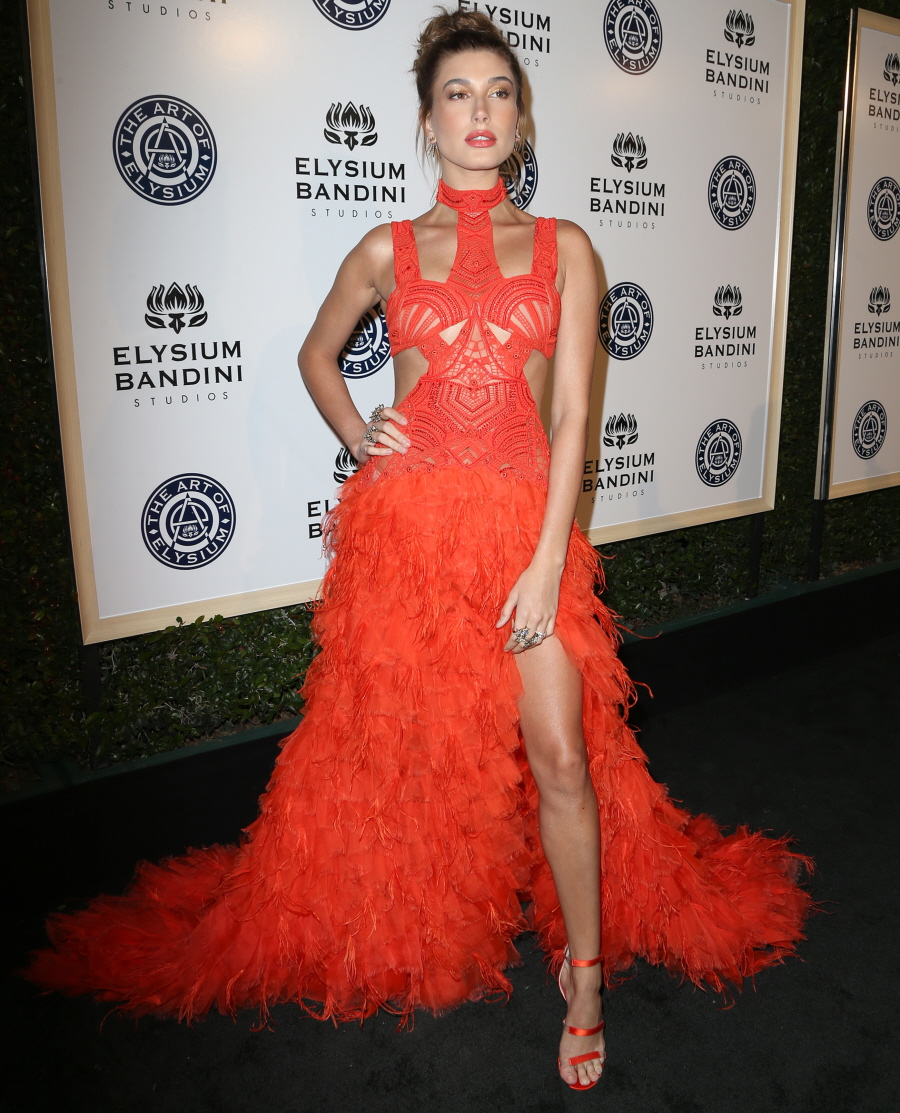 Meanwhile, I think Jaime King seems a bit underdressed. This Altuzarra dress seems like it would be more at home at a daytime fundraiser event rather than a gala.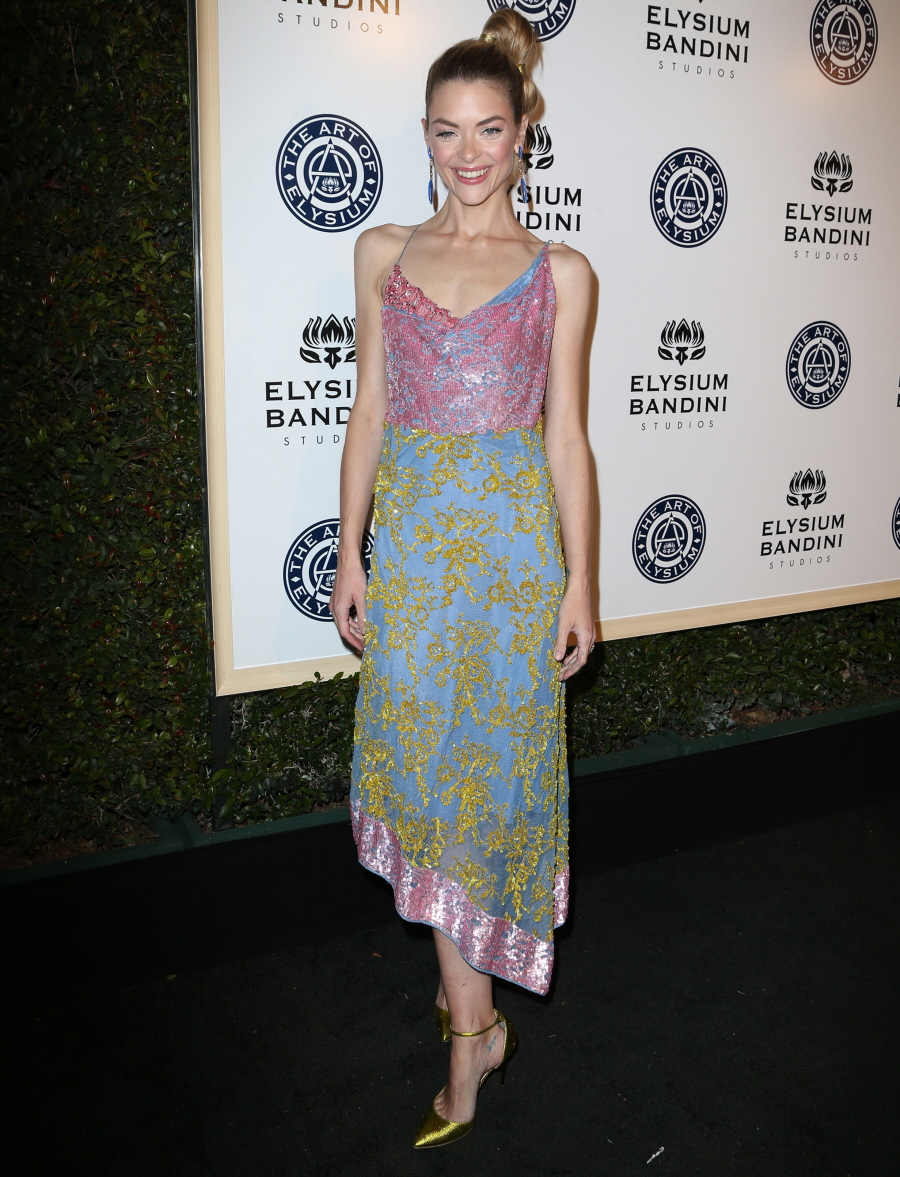 Ashlee Simpson got it right in this Grace Loves Lace dress. Appropriate for a gala, not too "LOOK AT ME!" and it's actually flattering. Nice.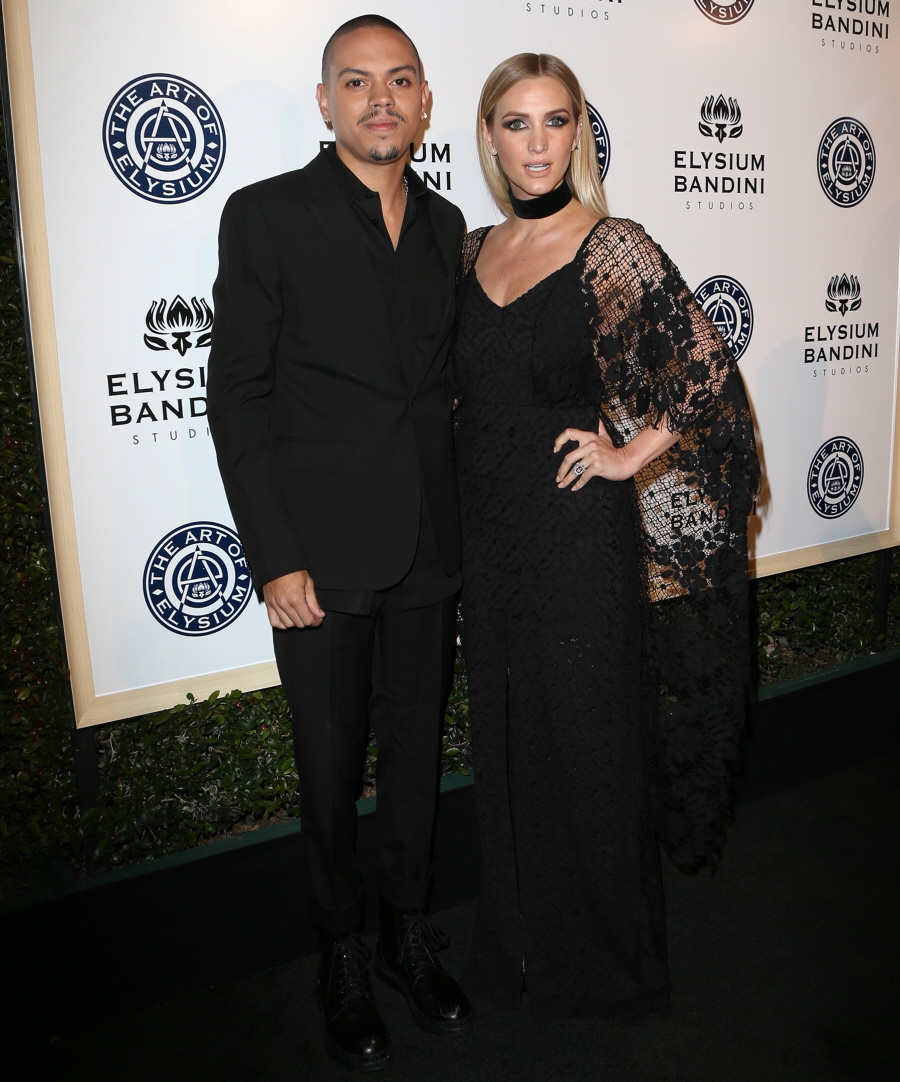 Chrissy Teigen in Jonathan Simkhai. Um…no. Granted, I absolutely loathe ruffles and I don't understand why grown women want to look like antebellum curtains, but even if this dress wasn't so RUFFLED, I would still think this is a bad dress.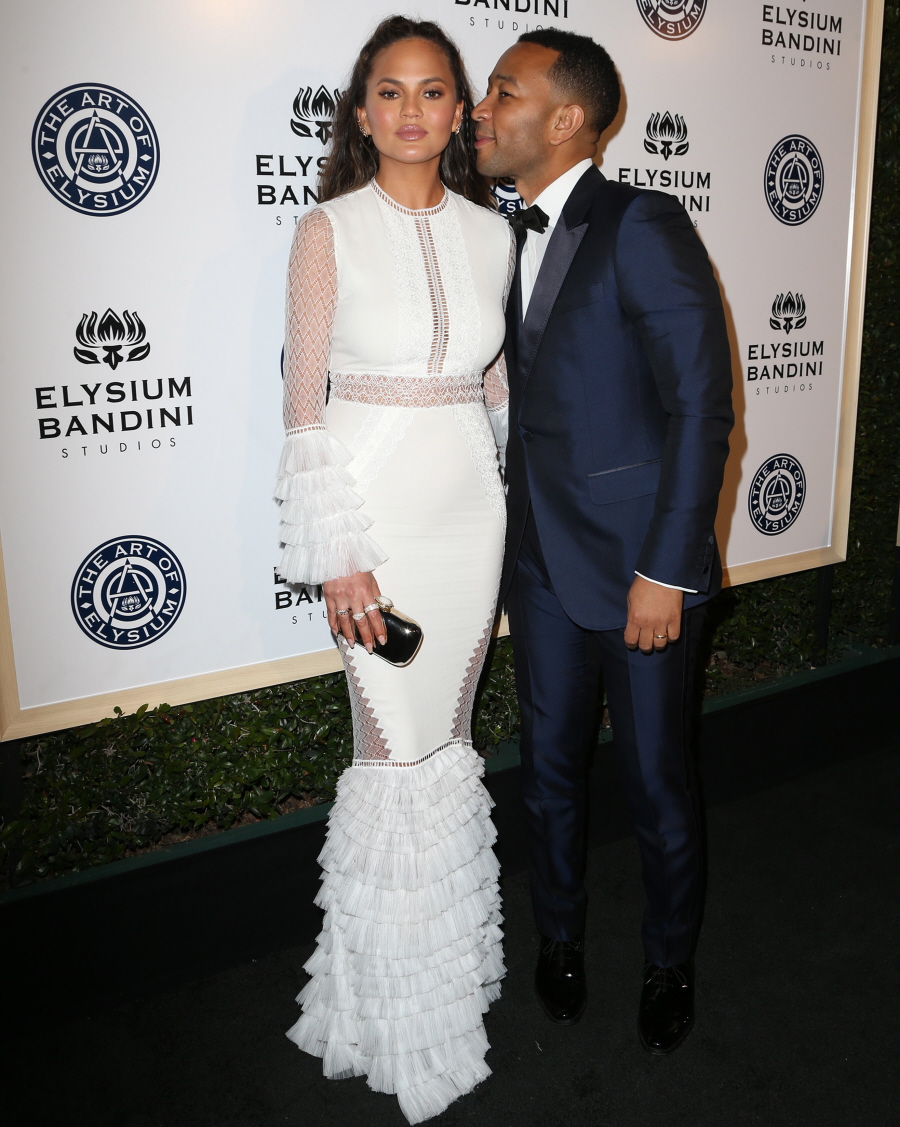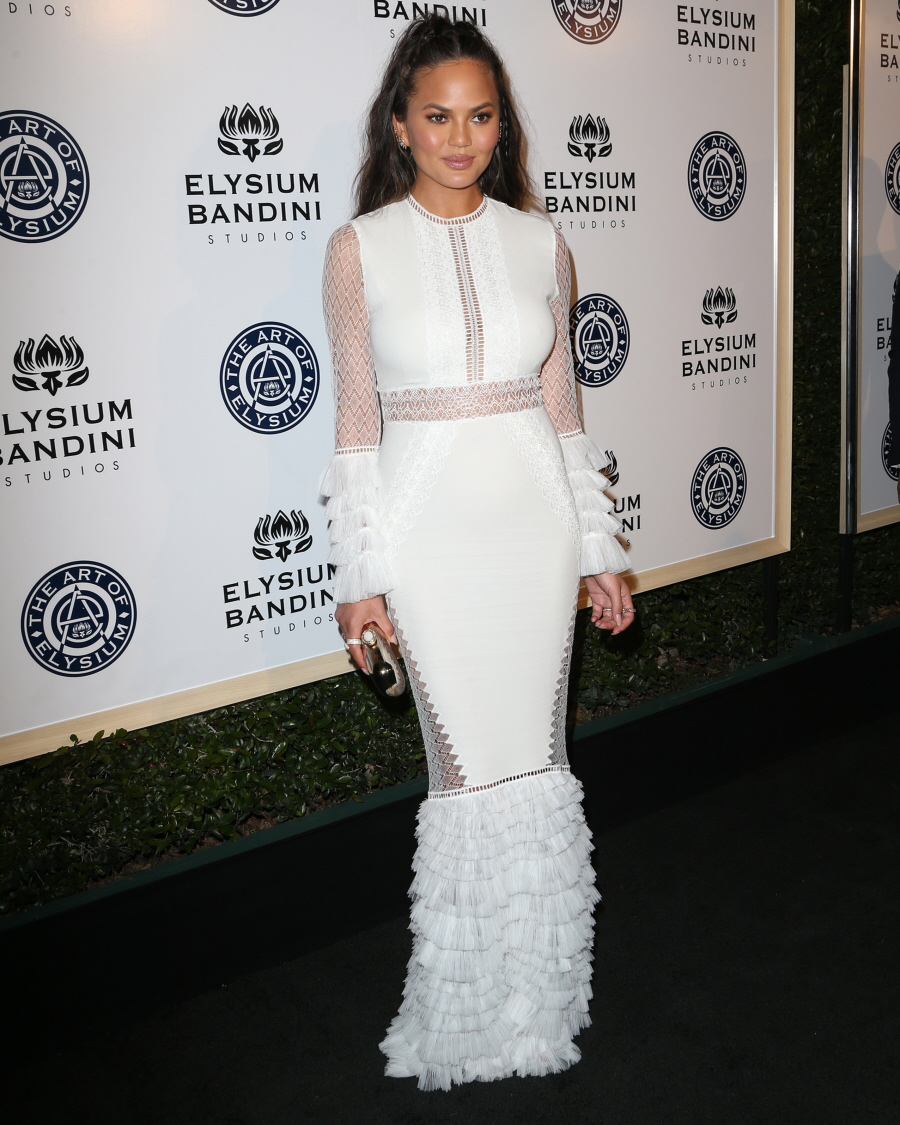 Photos courtesy of WENN.