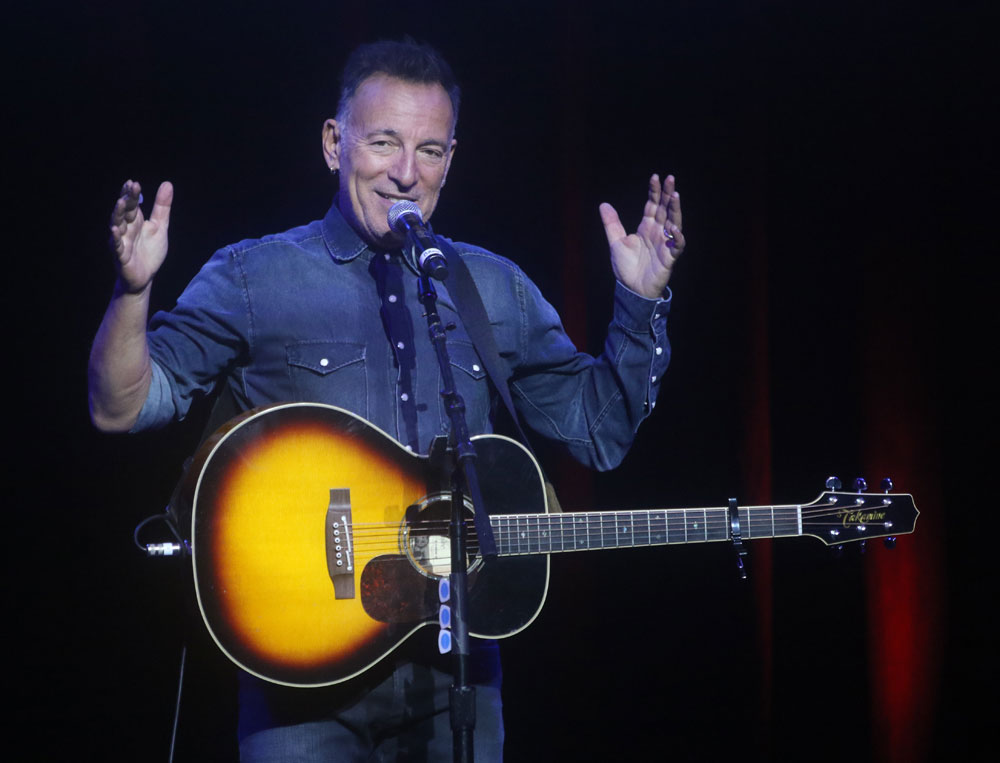 This is just a reminder that even heretofore unknown and little-known acts, including people who initially expressed a willingness to perform, have backed out of performing at Emperor Baby Fist's inauguration. In this case a Bruce Springsteen tribute band has pledged to not play an inauguration-adjacent venue, not the actual inauguration. The B-Street Band, a Bruce Springsteen tribute band, was booked to play a New Jersey inauguration event, The Garden State Inaugural Gala. As Hecate covered last week, The B-Street band at first issued an official statement about this clarifying that it was a nonpartisan event that they had booked four years ago, well before we became wise to our new national nightmare. They said that "The Garden State Gala is a non-partisan event unconnected to official Trump inaugural balls and the gig was booked four years ago, before Trump was a nominee for president."
Now the B Street Band realizes that's not enough and that they can't have any connection to the inauguration, even if they're just fulfilling an old obligation. They have backed out of the performance and aren't playing at all.
With deepest apologies to our fans and the New Jersey Inaugural Ball committee, the B-Street Band is withdrawing from performing at this year's inauguration Gala. Our decision is based SOLELY on the respect and gratitude we have for Bruce and the E Street Band. Bruce's music has been the foundation of our livelihood. The B-Street Band would not exist without the talents of Bruce and our E Street brothers. We are most grateful to these rock legends and look forward to many more years of emulating and performing the Forever Music, of Bruce Springsteen.
[From EW]
Remember that Springsteen, although a very liberal activist, has said that there are "plenty of good, solid folks that voted for Donald Trump" and bought into his rhetoric hook line and sinker, all while ignoring the fact that he's a racist misogynistic lying gaslighting SOB. (The second half of that sentence is my own addition, Springsteen was much more reserved.) So Springsteen may not personally disagree with the B Street Band's playing an inauguration event given the background, but I get it. There are so many reasons not to show even tactic support for his impending presidency and unfortunately we'll probably get countless more when he's in office.
TMZ has a new story claiming that some big rock band wanted to play the inauguration, like someone from the Rock and Roll Hall of Fame, but the Trump was just so charitable that he didn't want to pay the mystery band's fee and wanted it to go to charity instead. Sure Jan. Trump and the Republicans are so bigly charitable. Trump turned down a terrific, huge group so that he could give a tremendous donation to these unnamed charities.