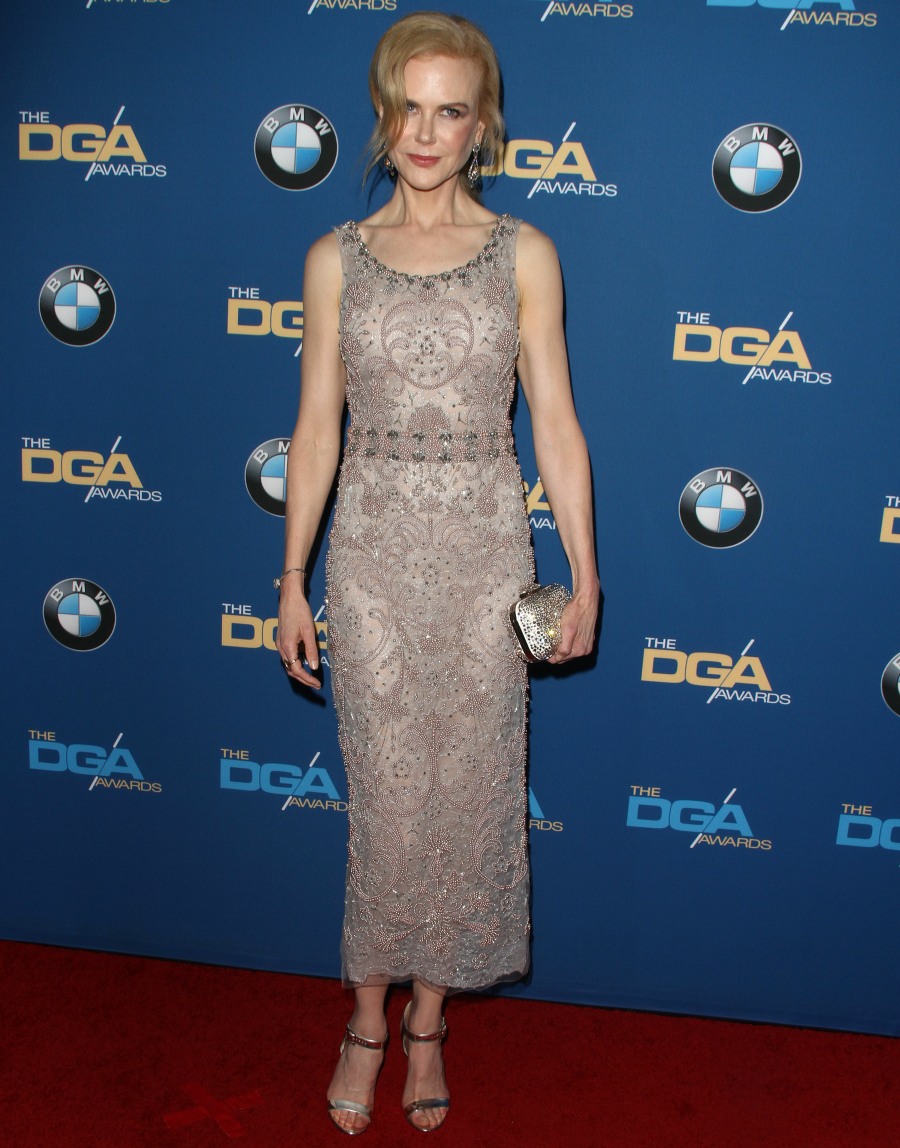 Here are some photos from this weekend's Directors Guild Awards, held on Saturday night in LA. As everyone says, the guild awards are often the best indicators of where the Oscar races stand, so I'm pretty disappointed that Damien Chazelle won the top DGA Award for La La Land. He won over Barry Jenkins for Moonlight. Ugh. Why does Hollywood love La La Land so much??? Anyway, you can read more about the awards here.
Nicole Kidman is back to her Miss Havisham styles in this antique-looking Marchesa dress. Seriously, what happened to Nicole? It wasn't that long ago when she was always the best-dressed woman on any red carpet. I know she loves fashion, so why is she so wacky these days? While this Marchesa isn't the worst, let's be clear: Nicole Kidman deserves better.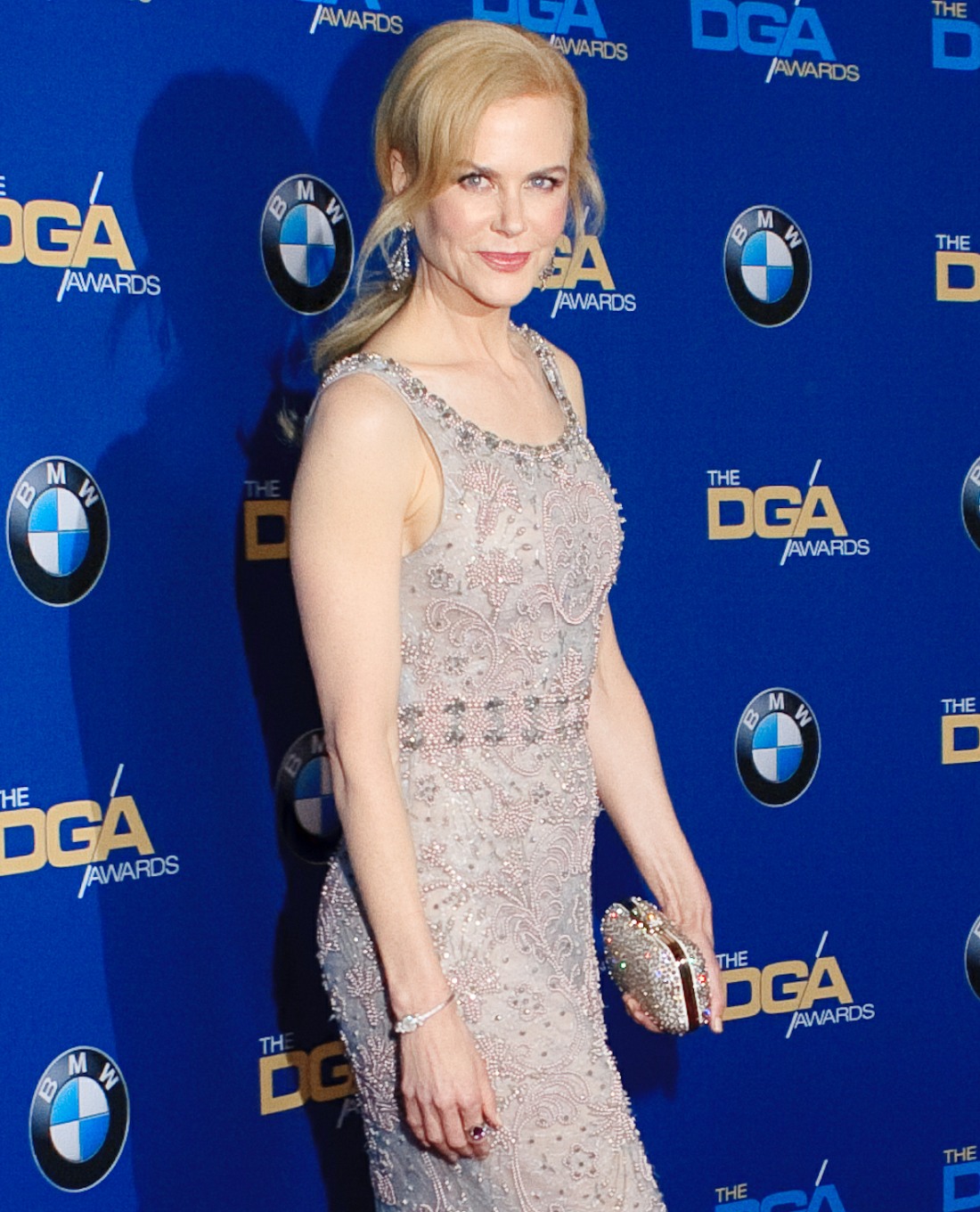 Laverne Cox in Thai Nguyen Atelier. So glam! She was having fun with this dress and she really stood out in this deep green.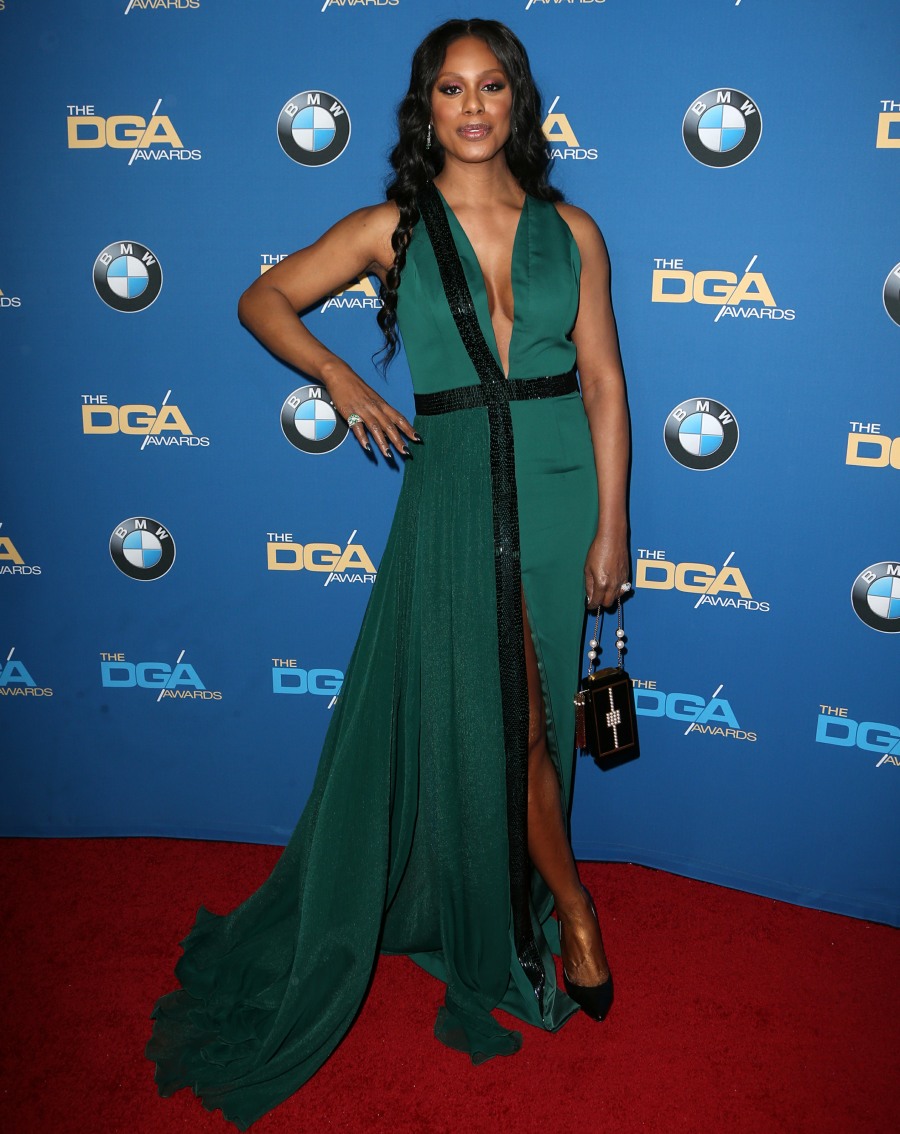 Kerry Washington in Sally LaPointe. Sexy dress but bad hair. I really liked the straight, glossy look she had at the SAGs and I kind of wish she would stick to that for a while.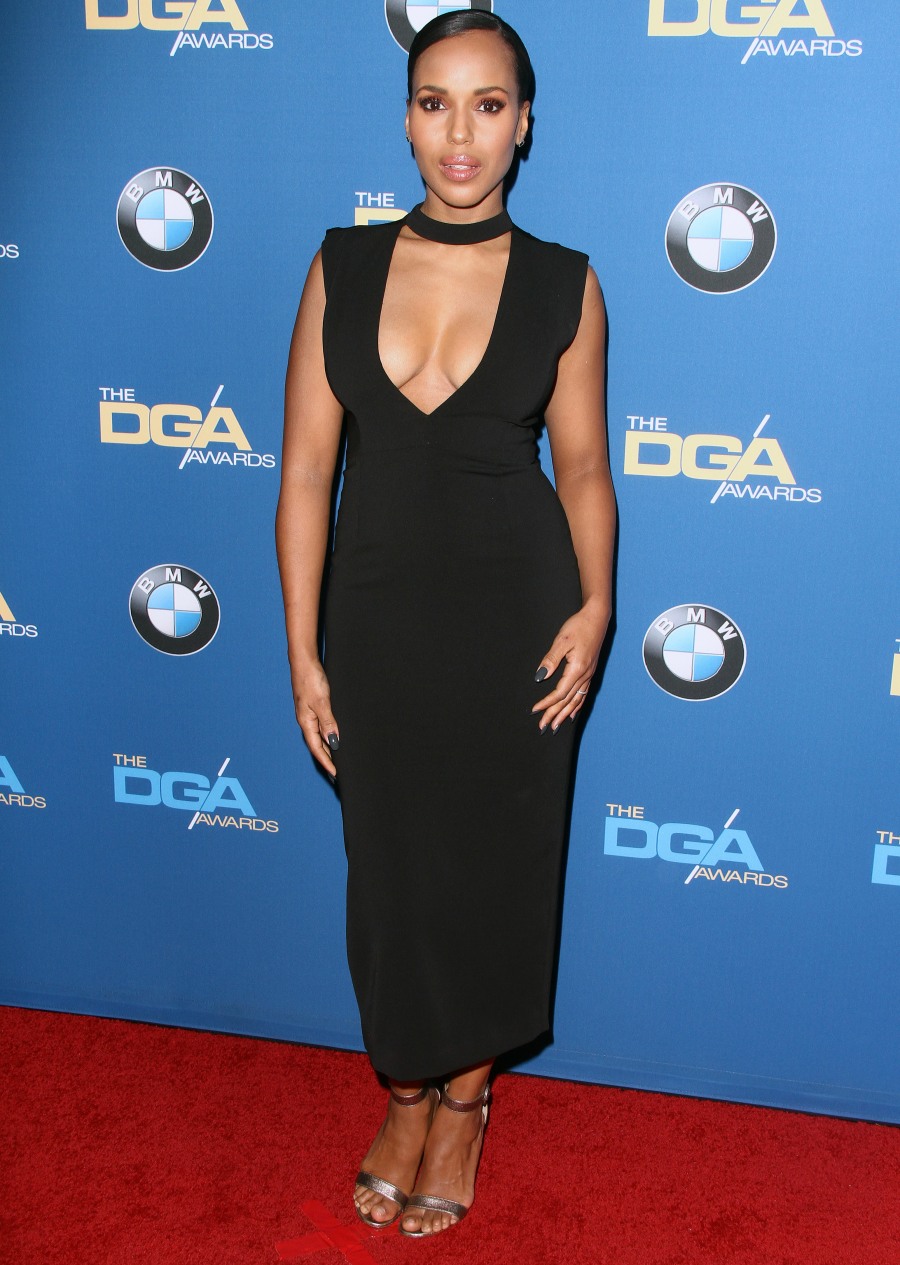 Amy Adams in what looks like a dress for a summer picnic. This is Ulyana Sergeenko. I guess Amy was like, "I don't have to get glam anymore, it's not like I was nominated for an Oscar." It's not that this is bad per se, but it just doesn't seem like she was dressed for the same event as everyone else?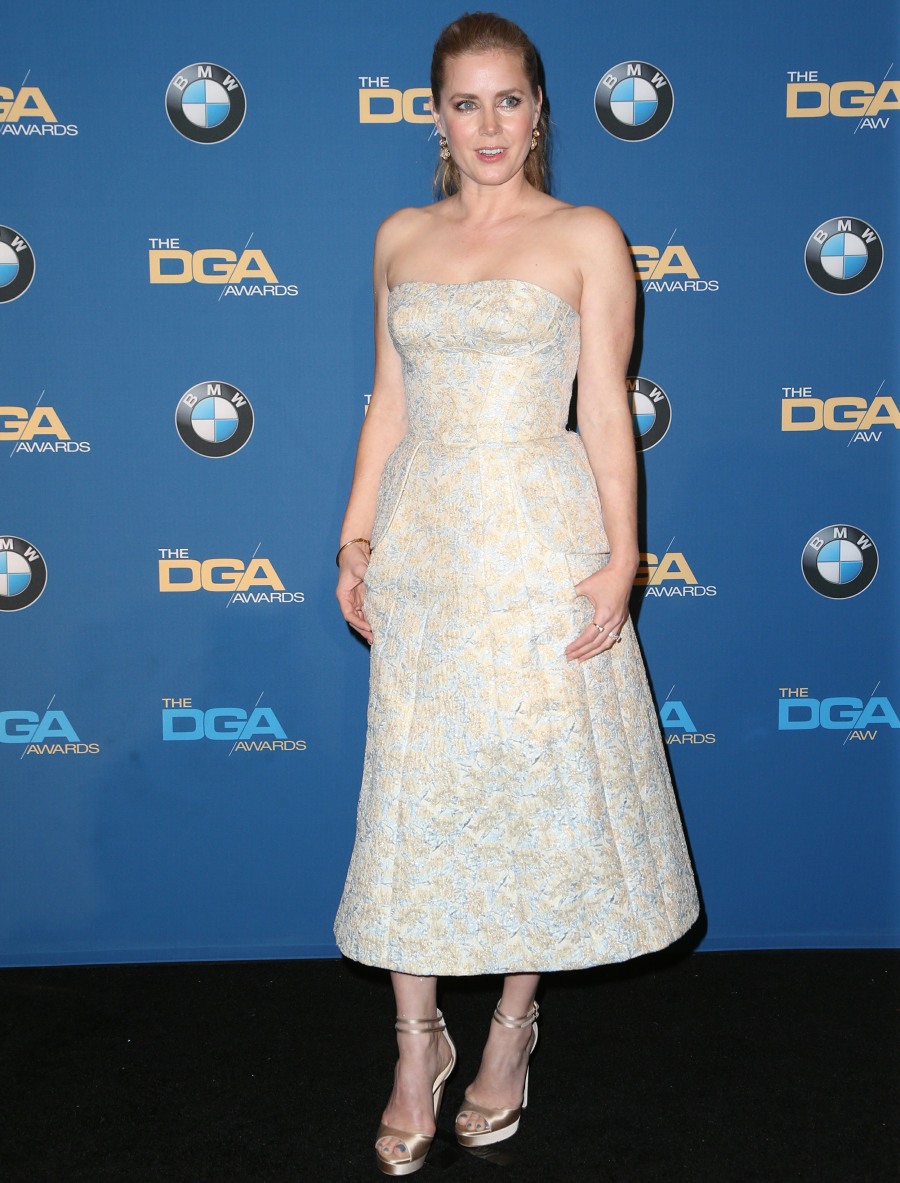 Helen Mirren in what looks like a really comfy sweater and cute skirt. This is what I would wear to an event like this. Just like, "F–k it, I'm going to wear a sweater."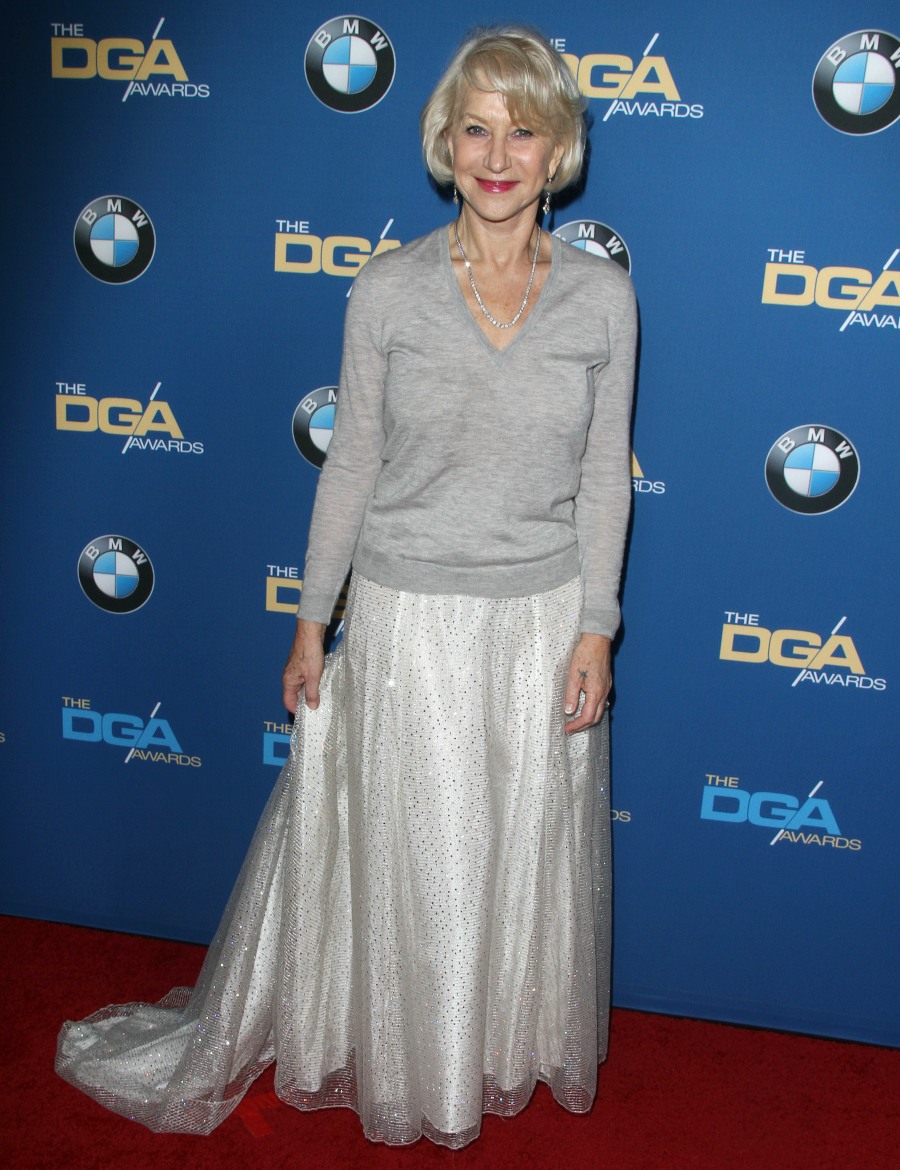 There are no full-length photos of Emma Stone in this sparkly Louis Vuitton dress, mostly because she didn't walk the carpet, she was only there for Damien. She probably didn't walk the carpet because she believes (correctly) that she pretty much has Best Actress in the bag. Anyway, I like this dress and I wish we could have seen more of it.
Photos courtesy of Fame/Flynet, WENN and Getty.