I'll admit that I didn't really discover Busy Philipps until Cougar Town but since I've started paying attention, I enjoy her so much. Not only does she look fun, but she is both honest and unapologetic. She's never tried to romanticize her kids' names (Cricket and Birdie) and just came to terms with people thinking their names are weird. As further evidence, a fan recently complimented Busy on her Instagram because she doesn't post #sponcon (sponsored content) like "others" do. Busy's IG is really cute, not just the photos but her captions are laced with her signature humor, so it genuinely looks like just an actress/mom/wife documenting her day-to-day. However, in response to the fan's compliment about not posting #sponcon, Busy 'fessed up that yes, she does because it pays the bills better than her acting is these days.
Busy Philipps admitted via an Instagram Story video that she makes more money now from sponsored Instagram posts than she does acting. 

"I'm not above it, guys," the Vice Principals actress said in a video posted to her account on Thursday, April 27. "I just only choose things that I genuinely like and, like, would want to partner with, like, for instance, my Michaels [craft store] partnership, which, you know, is my favorite thing of all time. And I'm doing one next week, I think, that feels like me."

Philipps understands that celebs lose followers after posting "#sponcon," but even she admits that "we all gotta make [money.]"

"But, like, yeah, I mean, unless it was like, a billion dollars, I probably wouldn't do something random and weird that people would be like, 'Lame,' 'Busy Philipps sells out,'" she explained in her video. "But, you know, I gotta be honest with you, I didn't make a ton of money as an actor last year. I made more of my money doing that kind of stuff, like the partnerships with brands."

In her defense, she explained that as TV actors, they're "making a product so that networks can sell ad space," which is essentially, in turn, what sponsored Instagram posts have become.
Have you guys seen Busy's The Make Off videos that she's doing for Michaels? She invites celebrity guests, many of whom are friends, to "compete" in a timed craft project and then some random judges who wins. They're all under 5 minutes and surprisingly entertaining. But, much like her IG, you forget you are watching a commercial. I may not be the best judge on this subject because I don't really "follow" Instagram accounts. If I go on to someone's IG, unless I need info for a story, I just look at the pics. Without reading the captions, I generally can't tell the difference between regular posts and sponsored ones. But I don't have a problem with this, like Busy says, we all have to eat and if this is bringing in more money for a celeb than their "day job," I say go for it.
Fortunately, Busy is still booking acting jobs, though. I just found out Busy and Happy Endings Casey Wilson filmed the new Tina Fey produced pilot, The Sackett Sisters. The description for the show is that two estranged sisters "perform a Sully Sullenberger-esque act of public heroism, then are forced to navigate their newfound notoriety together." It's being written by Luke Del Tredici, who writes Brooklyn Nine-Nine, which is a g-d gift to anyone who watches it (thanks for the rec, F!). Bradley Whitford plays Busy and Casey's dad. I love every word in those last couple of sentences I just wrote. Put me down for an 'Oh hell yes!' for this show.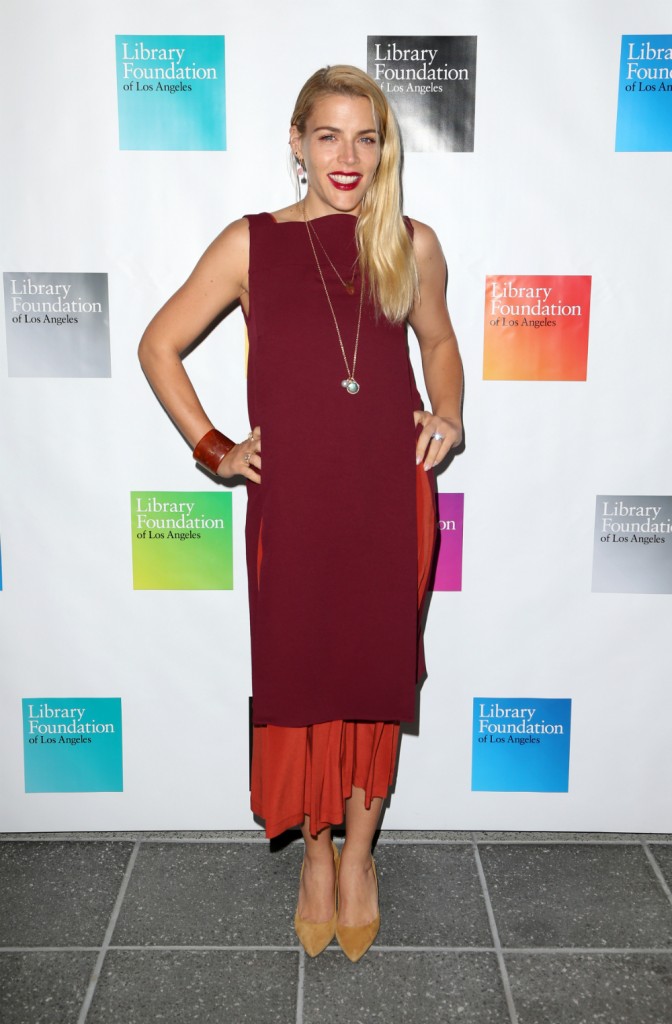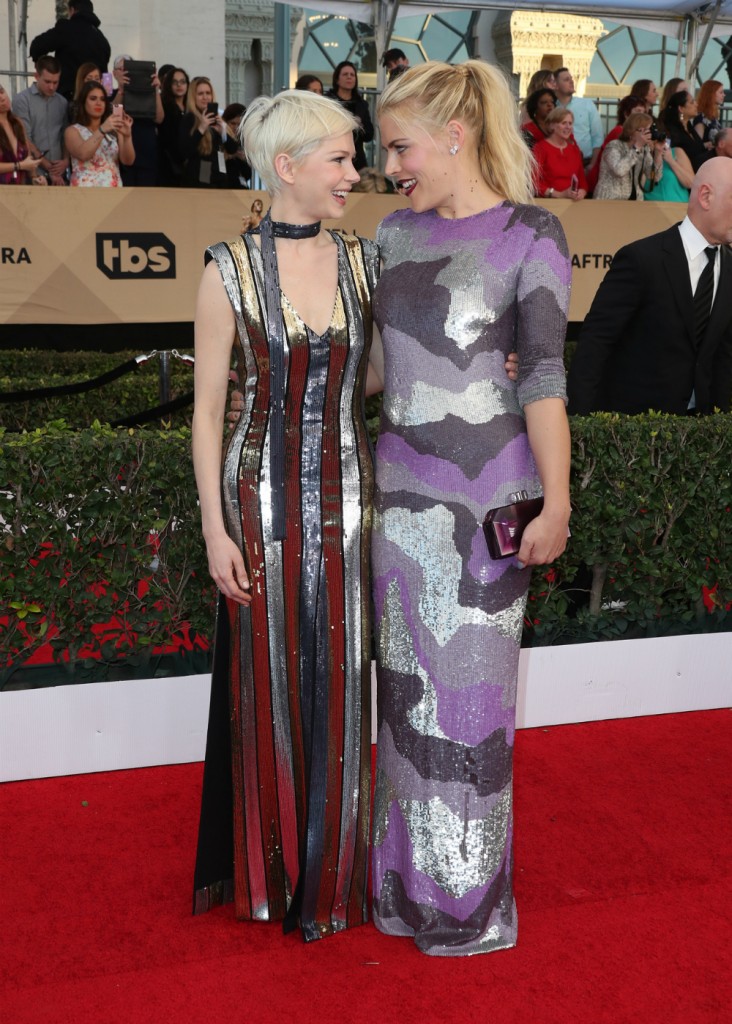 Photo credit: Instagram and WENN Photos