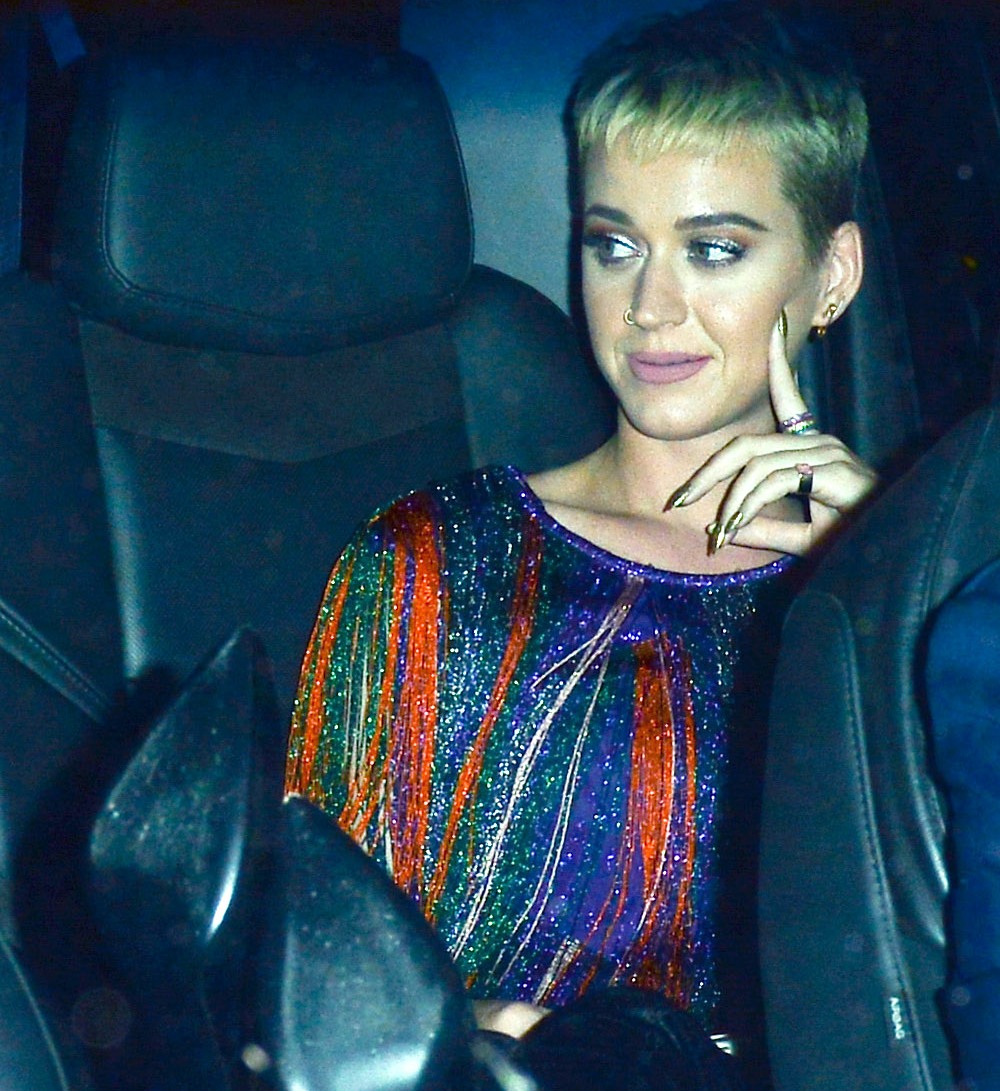 Do I even need to recap all of the drama between Katy Perry and Taylor Swift? Personally, I still believe Taylor "started" it. I think she and Katy had some low-level beef, possibly about John Mayer, but they were somewhat polite to each other. Then Taylor basically devoted her album 1989 to hating Katy Perry and their "Bad Blood." Taylor said that another woman had basically tried to destroy her tour by "stealing" some of her dancers. Those same dancers later said that they were always Team Katy and that's why they left Tay's tour. Whatever the motivation, the bad blood has been brewing for years. Katy has done her part to stoke it too, often commenting on Tay's words and actions.
Now that Katy has a new album out – her first since Tay's 1989 – people have been wondering if she would respond to Taylor musically. She basically told EW that karma is coming for The Artist Formerly Known as Snake Emoji. And now karma has definitely come, in the form of Katy's new single "Swish Swish," which fans believe is really "Swift Swift." Sample lyrics:
"A tiger / Don't lose no sleep / Don't need opinions / From a shellfish or a sheep / Don't you come for me / No, not today / You're calculated / I got your number / 'Cause you're a joker / And I'm a courtside killer queen / And you will kiss the ring / You best believe."
I'm including the song below. "You're about as cute as/an old coupon/expired" is perhaps my favorite cheeseball line. Like, I still find this beef amusing. If Katy did this to openly troll Taylor, I'm all for it, because Taylor takes herself too seriously. If Katy did this because she's been simmering with rage, then it's kind of sad because the song is not the best "diss track."
Oh, and Taylor's squad saw the Swifty Bat-Signal (an illuminated kitty face in the night sky) and Taylor's friend Ruby Rose went on Twitter to bitch about Katy's song. Like, shouldn't the squad be "above" commenting on Twitter? Also: it's a bit rich for Tay's squad members to complain about Katy "going low." TAYLOR DEVOTED BAD BLOOD TO HER BEEF WITH KATY. That was "low." And Katy put her time and money into working with Hillary Clinton while Taylor couldn't be bothered to give a sh-t about her own performative feminism while a fascistic misogynist rose to power.
"Purposeful poop" to "bomb a petit" to a sloppy mess of writing over the top of Funkagenda..stop trying to make 'Wit..I mean "fetch" happen.

— Ruby Rose (@RubyRose) May 19, 2017
I just think with everything going on in the world to go from rebranding as political activist only to ditch it and go low.. is.. a bummer.

— Ruby Rose (@RubyRose) May 19, 2017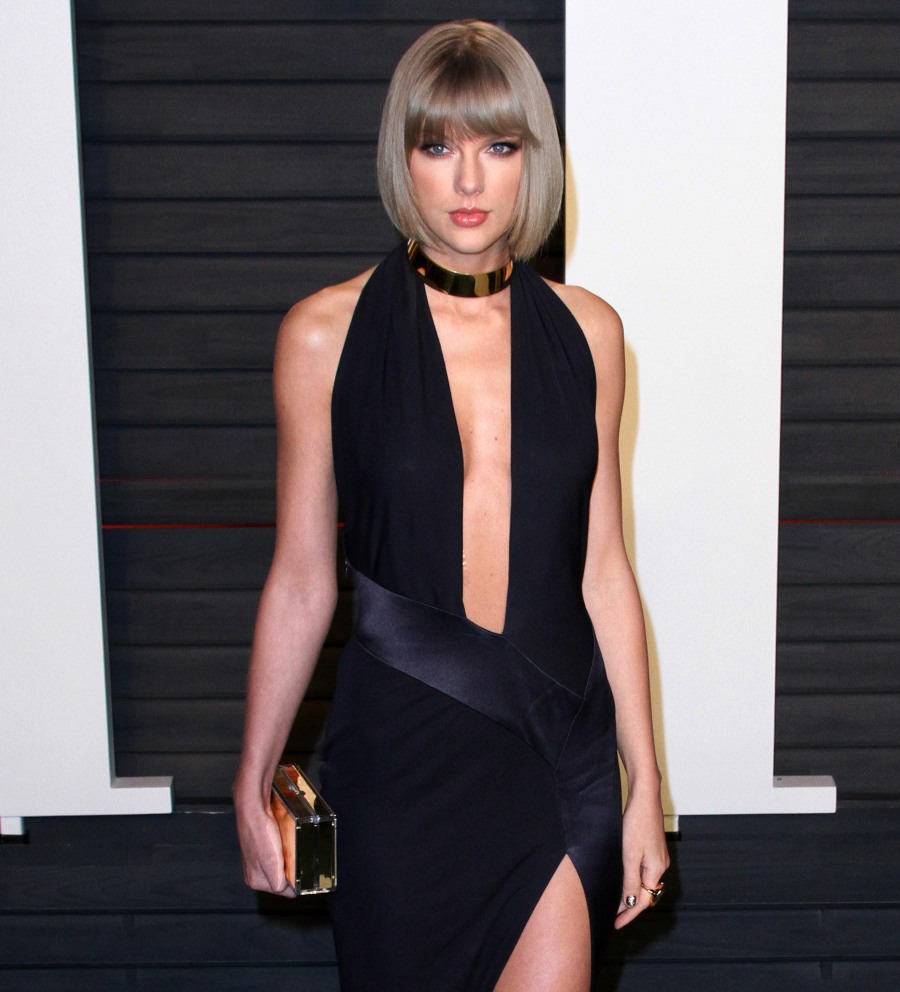 Photos courtesy of WENN.