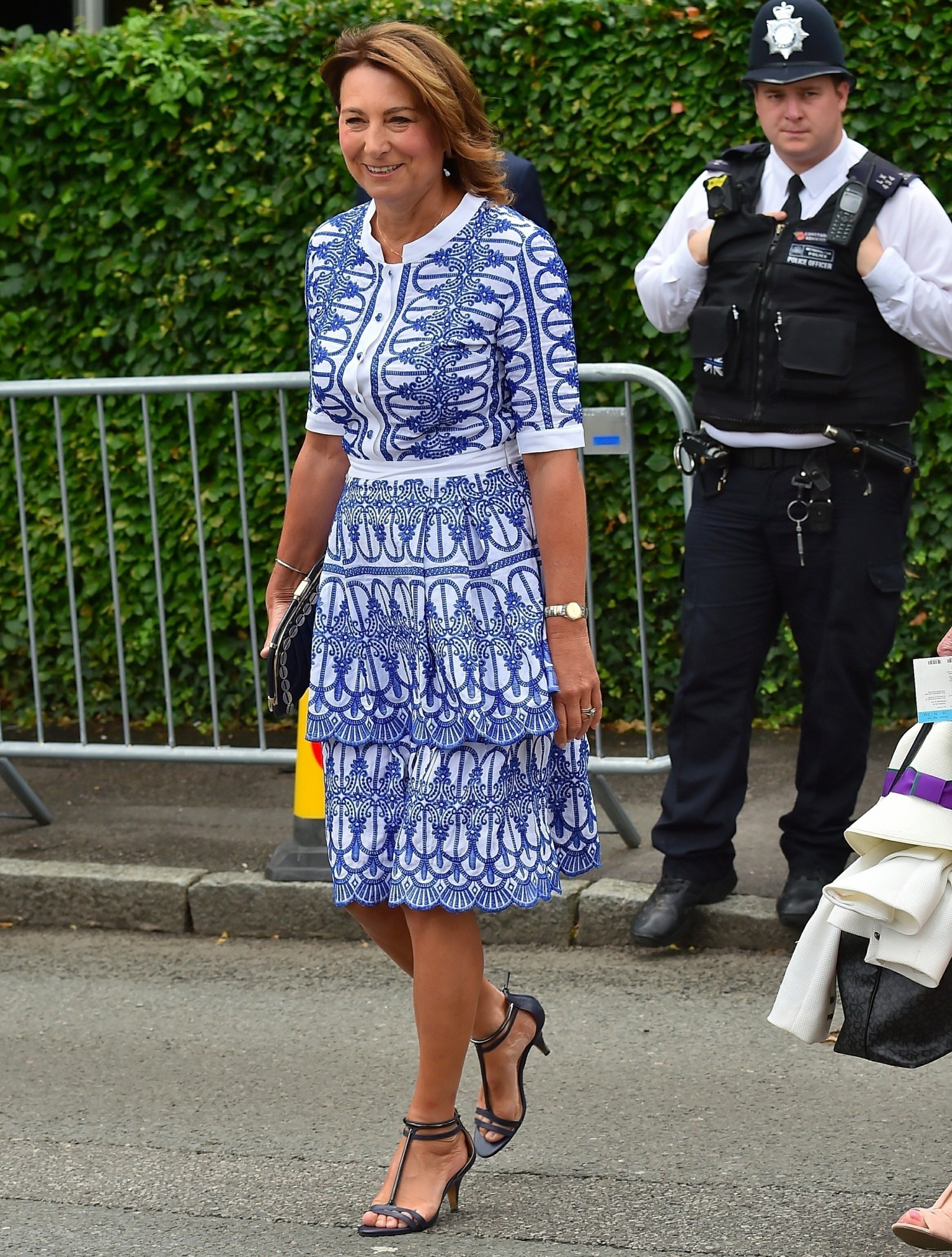 Mama Middleton is back at Wimbledon today. Thank God some people in that family feel like showing up to support British tennis, because Kate has been in the wind since Day 1! I enjoyed the one commenter theory, that Kate hasn't been showing up to this year's Wimbledon because she's a patron now, and so watching tennis "feels like work." That makes perfect sense. Anyway, in Kate's absence, Pippa and Carole Middleton have made repeated trips. Carole is there today to watch the men's quarterfinals. I don't know where she's seated?
The notable thing about these photos is that Carole is wearing a different version of the same dress Kate wore in Vancouver last year. Kate's red and white McQueen cost £4,000 and had long sleeves – you can see the photos here. Carole's version has short sleeves and features the same pattern, only in blue and white. I would absolutely hate it if my mother did some kind of "who wore it better?" game with copycat dressing. And I would despise it even more if people thought my mother looked better in the same dress. Which is what is happening – Carole's version is so much better than Kate's version.
There's also some other news on TicketGate, wherein Carole scrounged free tickets from Mirka Federer. According to other outlets, Carole was due to sit in the Royal Box on Monday but she was turned away because she arrived too late. She sat in the Royal Box last week, and I was wondering how she didn't get another Royal Box seat on Monday. There's your answer – she was turned away. That's why she had to scrounge tickets.
Incidentally, Carole just watched the world #1, Andy Murray, get beaten by American Sam Querrey. I AM SO EXCITED!!! I love Sam Querrey!!!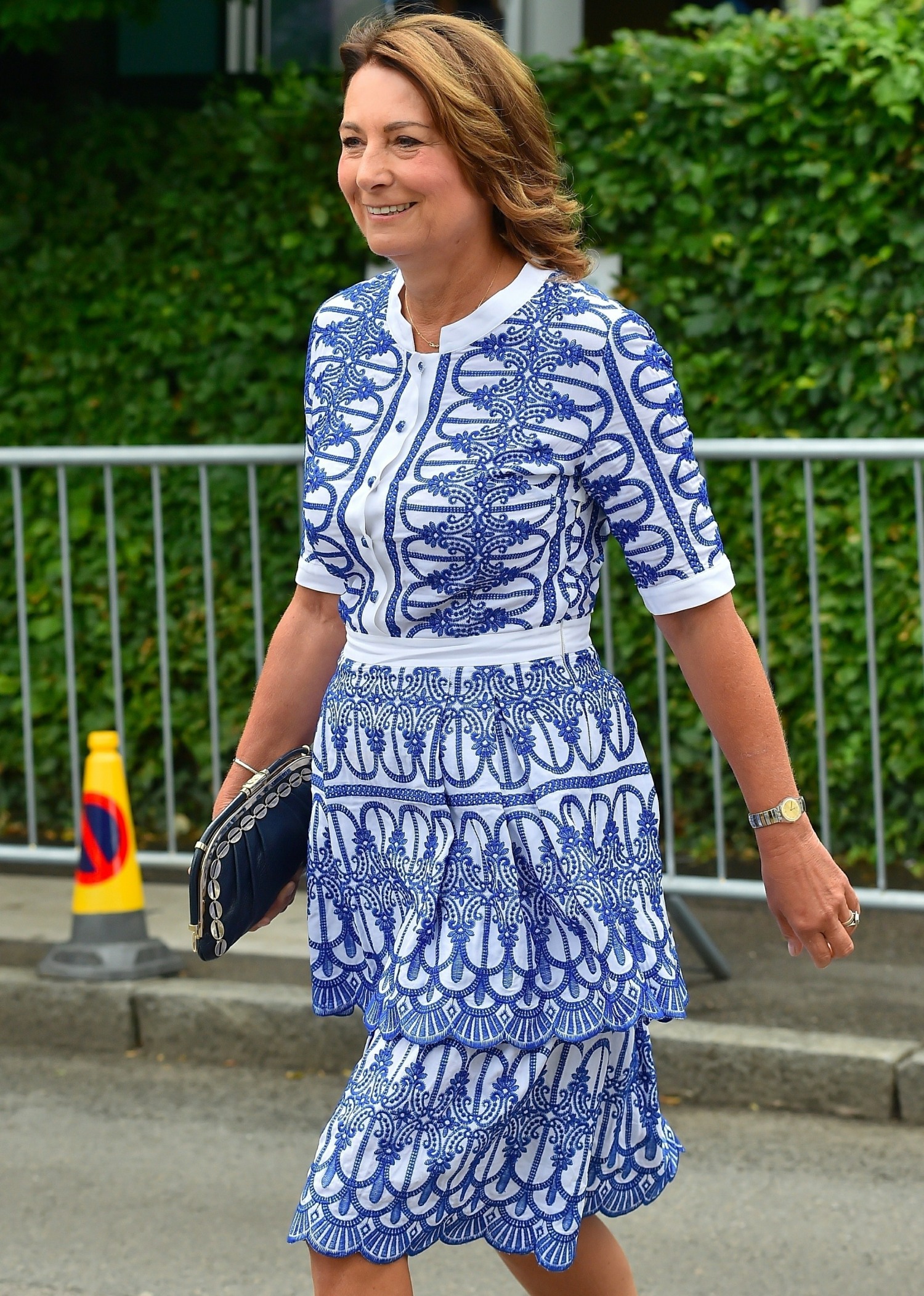 Photos courtesy of Backgrid.