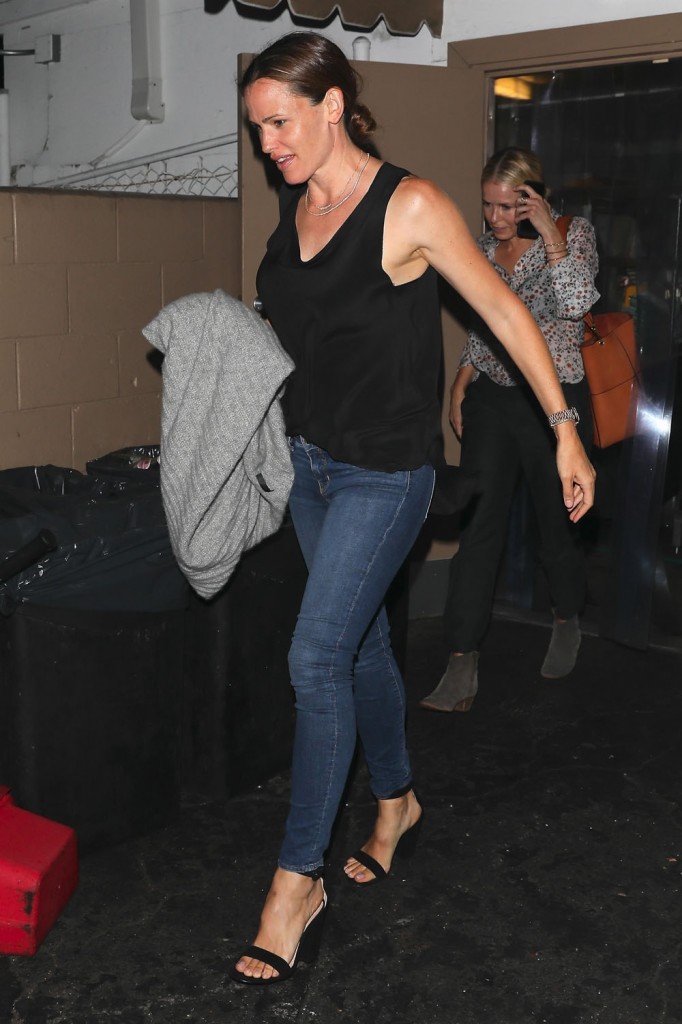 This is getting ridiculous. Ben Affleck spectacularly debuted his "new" girlfriend, SNL producer Lindsay Shookus, when they went out for dinner in LA last Thursday night, at a restaurant called Giorgio Baldi (only one paparazzi agency had those photos, they're the ones with Lindsay in the fug floral top). On Monday they went out for coffee and then that night they got pizza at a different Italian restaurant, where more photographers showed up to document their goofy-looking mutual affection and Ben's stained gray t-shirt. My theory yesterday was that Lindsay tipped off the paps because there were so many articles afterwards about what a cool chick she was, along with quotes to People about how she's not reckless and there was no affair. Some of you think that Ben forced Jen's hand, which is also a solid theory, especially since Giorgia Baldi is a paparazzi hotspot. Whether Ben "got outed" or "outed" himself, he's rolling with it, and Jen is too. She's had a lot of sourced quotes with Southern shade about how Ben can't be alone, along with her side of the story confronting Lindsay about the affair. ET Online even has newer quotes from a source close to Jen which claim that the cheating was definitely the impetus for the divorce. Here are those quotes and they do sound straight from Jen:
According to our source, 45-year-old Garner also talked to Shookus' ex-husband, Late Night With Seth Meyers supervising producer Kevin Miller, about the alleged relationship when he produced her segment during her appearance on the show in March 2016.

"Kevin had heard rumors that there was something going on between Lindsay and Ben but did not know many details about the affair," the source says. "Jen and Kevin had a conversation about the affair and Jen told him everything…

"There were a bunch of things that broke up Ben and Jen's marriage, but cheating was definitely the main factor that drove Jen to finally leave him," the source claims. "It's something that was very difficult for Jen to deal with."

"Jen is trying to move on with her life. Jen is very strong," the source says. "She is not embarrassed about this at all. Jen isn't focused on dating at the moment — her number one priority is her children and making sure they are OK during this."
OK we get it, Ben is a cheating dog. Many people will wonder what took Jen so long but I'm sure he woos the crap out of her and tells her a bunch of lies when he gets caught and she believes it. It's been two years since the nanny though, and that was the lowest of the low. Maybe she should have cut bait back then (or really way before then) but perhaps she thinks she did that by kicking him out of the house, I don't know. She never had strong boundaries with Ben.
Anyway in case you were still wondering how Jen feels about Ben stepping out with his new piece, last night she went to the same restaurant where Ben and Lindsay got outed as a couple, Giorgio Baldi. Jen's date was Chelsea Handler. Chelsea needs a new famous woman to glom onto now that Jennifer Aniston has reportedly friend dumped her, so we can expect Chelsea to make sh-tty jokes about Lindsay Shookus next. I can't find any photos of Chelsea and Jen G together prior to this, and I don't think they were friends.
Do you think this was Chelsea's idea and that Jen just went along with it? Maybe this was arranged by their people, since Jen is repped by CAA and Chelsea was with them as well up until a few months ago. This seems like something one of the Huvane brothers would cook up, like "how funny would it be if…" It's not funny, it's just petty, which seems to characterize everyone involved in this PR mess of a marriage. Your move, Lindsay and Ben.
Earlier in the day Garner stopped for ice cream with her daughter, Seraphina, and got a parking ticket. Who looks happy getting a parking ticket?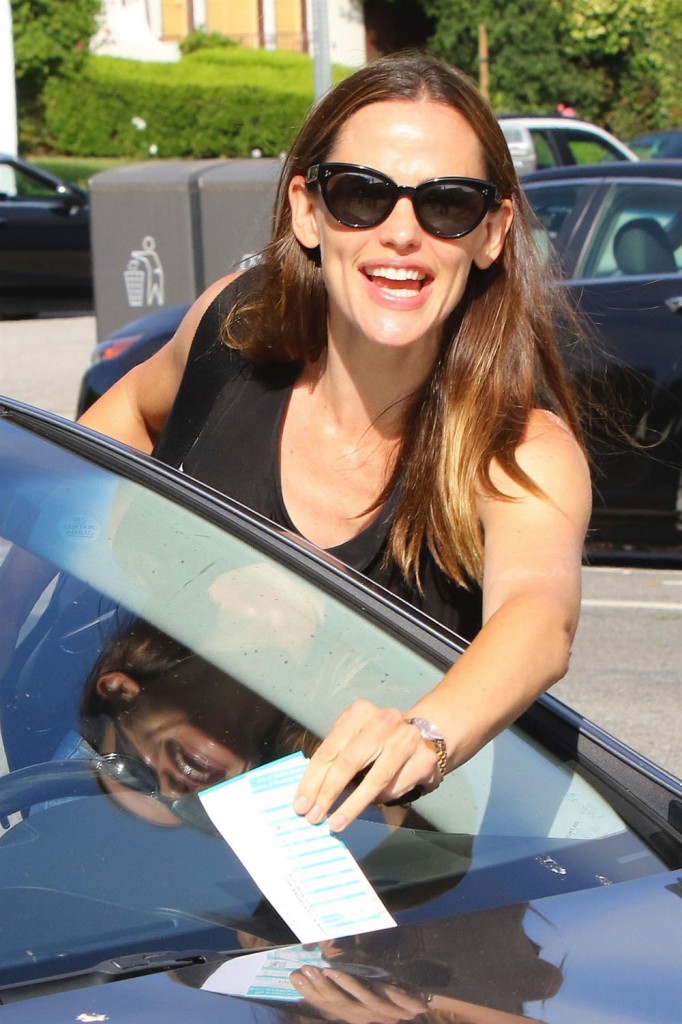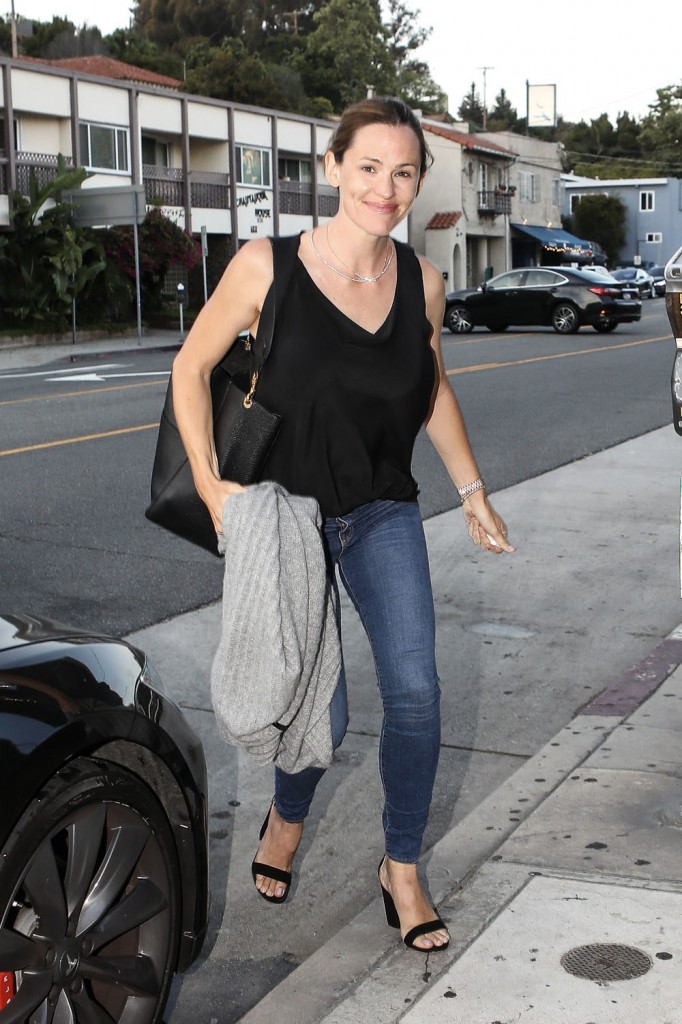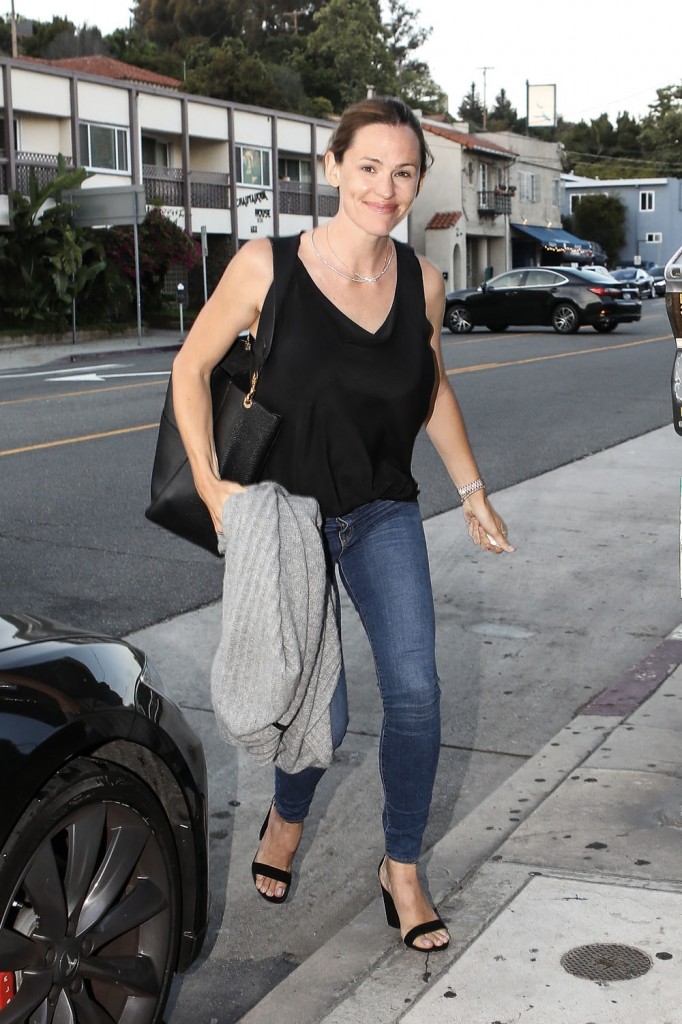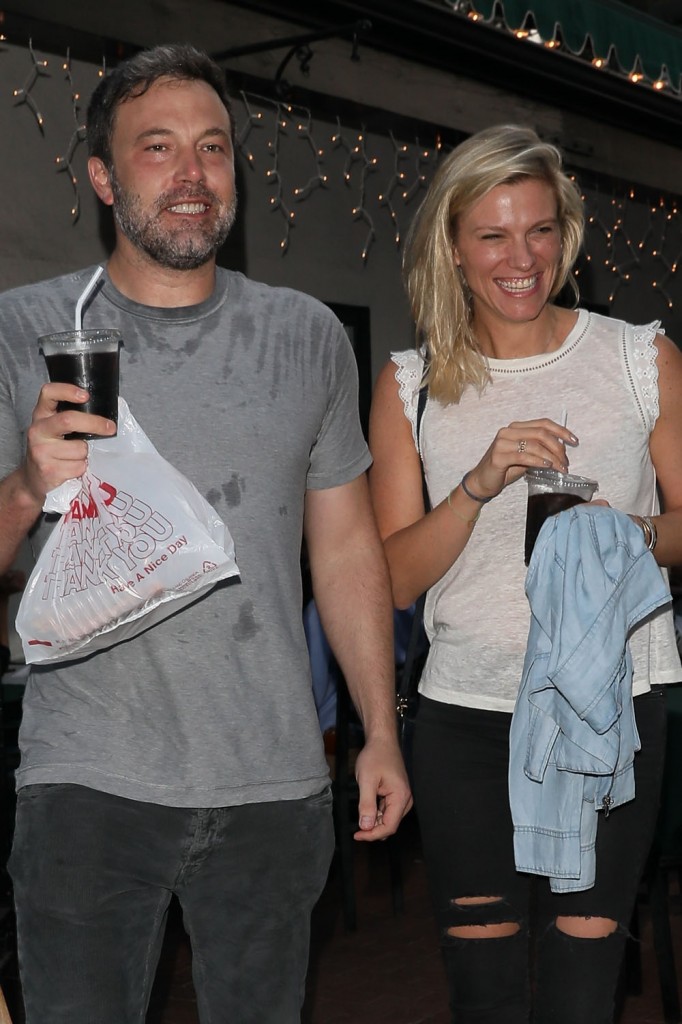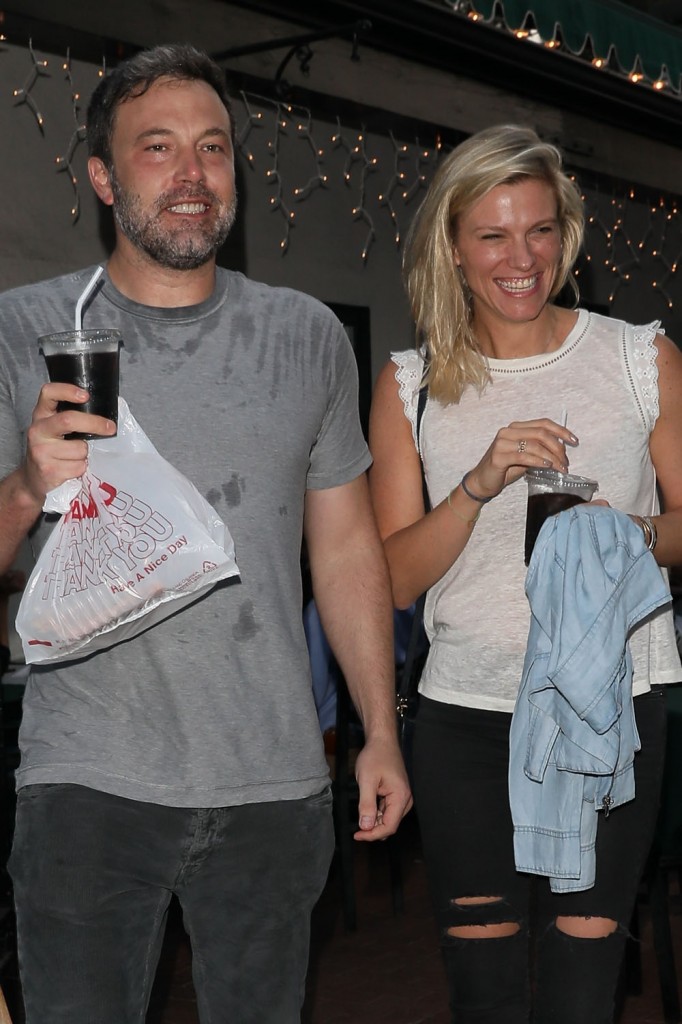 photos credit: Backgrid