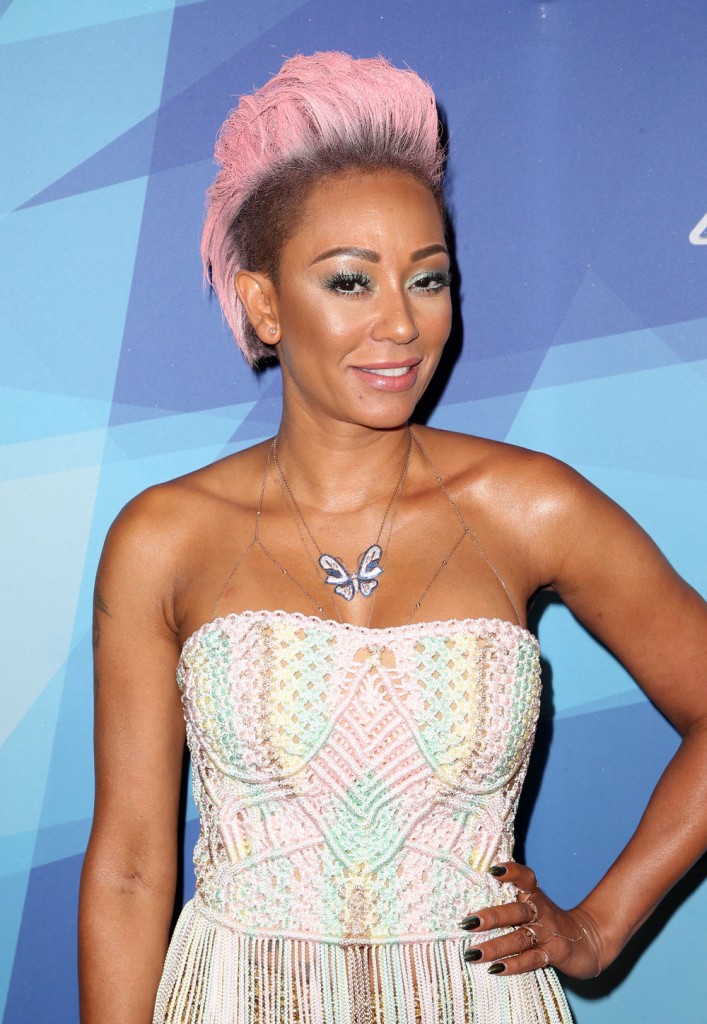 Mel B has had a rough go of it lately so I don't blame her for hooking up with a Beverly Hills police officer. She was just coming out of a ten year abusive relationship and she probably needed a little diversion. However it was moving quickly, he was reportedly staying at her house most nights, and his living situation was described as "messy.". Then we heard that he was still married, which means he was at least separated, right? Not so much. It turns out his wife had no idea that they were separated. When the wife found out her husband was having an affair with Mel, she started trolling Mel on Instagram by calling her #oldspice. That's hilarious! Slow clap for Mrs. Beverly Hills cop. In Touch has the details.
A source told In Touch exclusively that in early May, when Mel and the Beverly Hills police officer started dating, Scary Spice "told friends that her guy had been unhappily married and had planned to separate from his wife prior to meeting Mel. She has absolutely no clue that he was still with his wife!" When we reached out to her boyfriend's wife for comment, she confirmed that they are definitely "still married." The wife was also unaware that her husband was cheating on her and admitted that she "thought" that they were happy, especially since they had just gone on a trip together.

The wife said that her husband had spent some nights away from home but he told her that "he was working a lot." Typical! In the days after learning about her husband's affair, the wife attacked Mel 42, on Instagram. "You will never replace me," she wrote on her Instagram to the America's Got Talent judge, after mocking Mel by posting a video with friends singing the Spice Girls hit "Wannabe."

Mel has since blocked his number from her phone. She also blocked the wife, who taunted her even more on Instagram with #oldspice under the caption "when a spice girl blocks you on social media."
I can't find this woman's Instagram or any of her comments (ok I barely searched the #oldspice tag on IG and got distracted by random guys) to confirm this, but In Touch has had a lot of verified exclusives and this is detailed enough to be true. At least Mel blocked the guy and made a clean break from him. Mel seems to be learning, because she surely overlooked a lot of red flags to get with and stay with Stephen for so long. She should focus on herself and her friends and just chill out for a while. She'll meet someone who's right for her when she's ready. At least that's what everyone always says so I'm repeating it like it's true.
Also, remember the last time we saw Mel? She had just gotten this short asymmetric haircut and within a week had changed her hair from blonde-orange to shock white. Well now it's pink. I would say that's very bad for her hair, but from my rudimentary understanding of coloring hair, she would have had to get it stripped to make it white and then pink is a "fill" color, so at least the order indicates that her colorist knows what they're doing. They still didn't talk her out of this though. This is a breakup haircut for sure.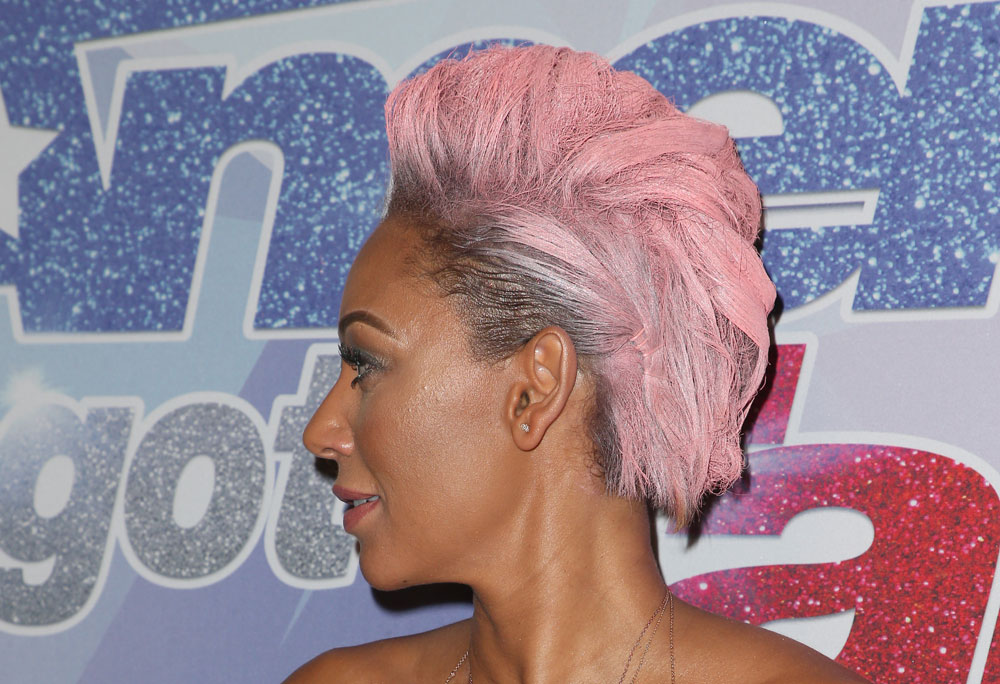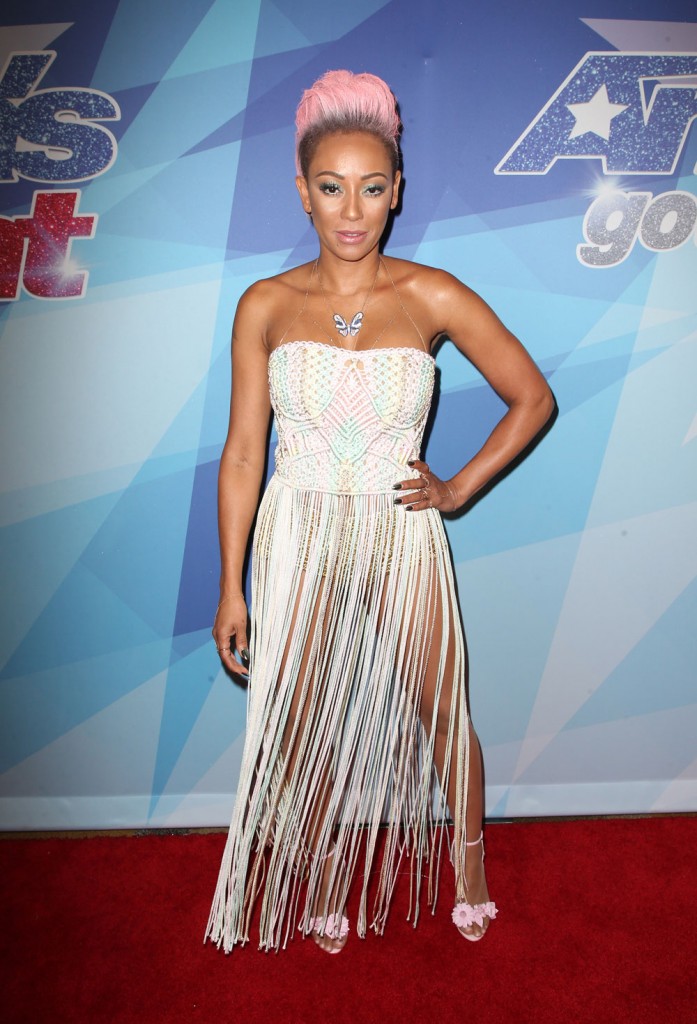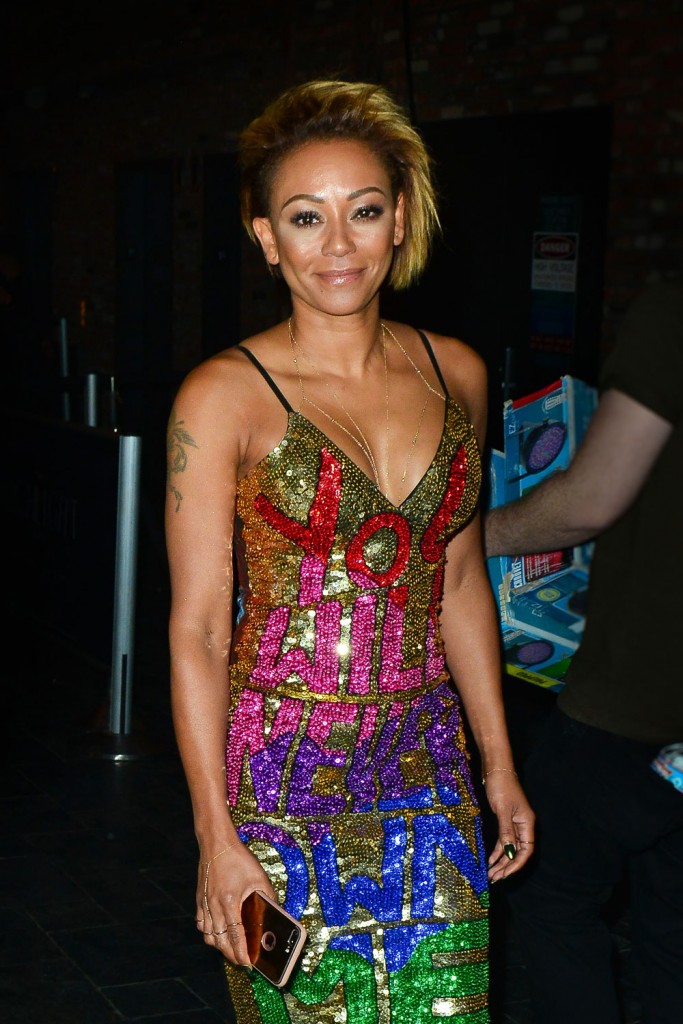 Photos credit: WENN.com