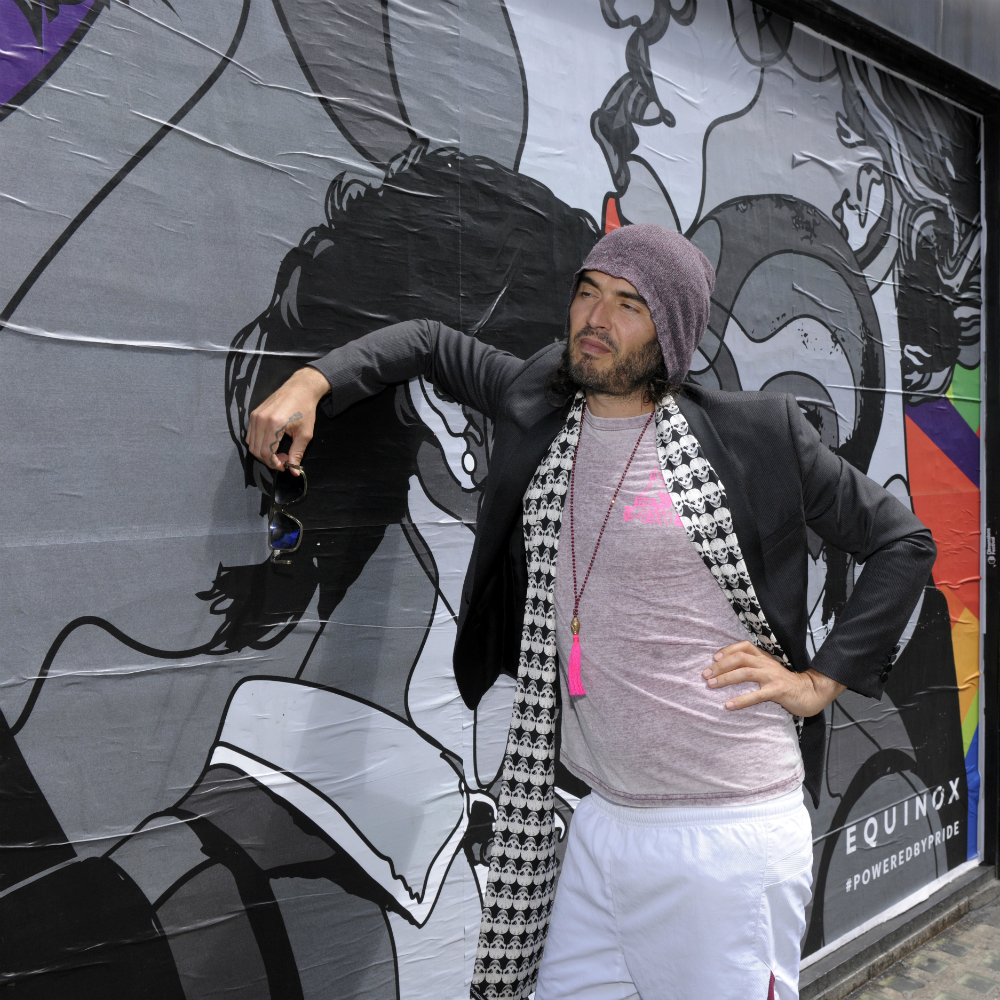 The freshly remarried Russell Brand gave an exclusive interview to Grazia Daily in which he, once again, discussed his short-lived marriage to Katy Perry. The interview is, as I just said, an exclusive and the full version is available only in the print magazine so all we have to go on are the quotes they released. So maybe the interviewer specifically asked him or maybe past relationships came up while discussing his current relationship to Laura Gallacher, I don't know. All I know is Russell is saying his usual quotes about having 'positive feelings' about Katy and calling his time with her an 'experience.' He did add one new footnote to his quotes though, this time he tacked on the idea they might bury the hatchet.
When Russell Brand and Katy Perry filed for divorce in 2012, it wasn't what you'd call, in Hollywood terms, a 'mutual' split (there was no 'conscious uncoupling' here, that's for sure…) Instead, as fans of the singer saw in her documentary film Katy Perry: Part Of Me, the break-up was far from expected, and the British comedian has since gone on to say a few less than nice things about his ex – even labelling her 'vapid, vacuous and plastic'. 

Now, it seems the newly married first-time dad has had a change of heart. Speaking exclusively to Grazia, he hasn't ruled out reconciling with his ex-wife, saying: 'It was a very important and lovely time in my life. I don't regret being married to Katy at all. I have very positive feelings about that whole experience and Katy is an extraordinary woman.'

He also talks about the tattoo that the two of them had done during their relationship ('Of course I'm going to keep it.') and days of closure for the former couple: 'Oh yeah, I hope so. I'm willing and open for reconciliation, any kind. Because if we can't overcome our relatively trivial personal disputes in this world, what hope is there for us?'
Do I think Katy and Russell will patch things up and be friends? I honestly don't know. She claims to be in a conciliatory mood of late so it's possible. I just can't think of why they want to. As I said, I don't know if Russell brought this up or the magazine. If he did, I would probably ascribe that to his newfound joy as a father and possibly finding matrimonial love once more. Maybe it made him nostalgic? An olive branch is a nice gesture but what I truly think they both need is a good old-fashioned apology to each other. Katy has mentioned a few times what Russell needs to apologize for. I don't know what Katy needs to apologize for but given the fact that Russell choose to word it, "I'm willing and open for reconciliation," and acknowledged they had, "relatively trivial personal disputes," clearly he thinks he's owed something.
This is tangential but one of the fun things about doing research for these stories is unearthing minor details in stories from yesteryear that are now much more relevant. Like Bedhead's coverage of Katy's Vogue interview in 2013. This was the interview in which Katy revealed to the world that Russell told her he wanted a divorce via text. However, later in Bedhead's write up was this little gem, "This is kind of an odd interview for Vogue and features Katy taking the journalist to her favorite taco place for dinner where they run into Orlando Bloom, Miranda Kerr, and Flynn (journo notes that they act weird around each other, and "everyone's performing except the baby." LOL)." Given Katy and Orlando's past (and possibly current) relationship? I think C & C Music Factory said it best: "Things That Make You Go Hmmmm… "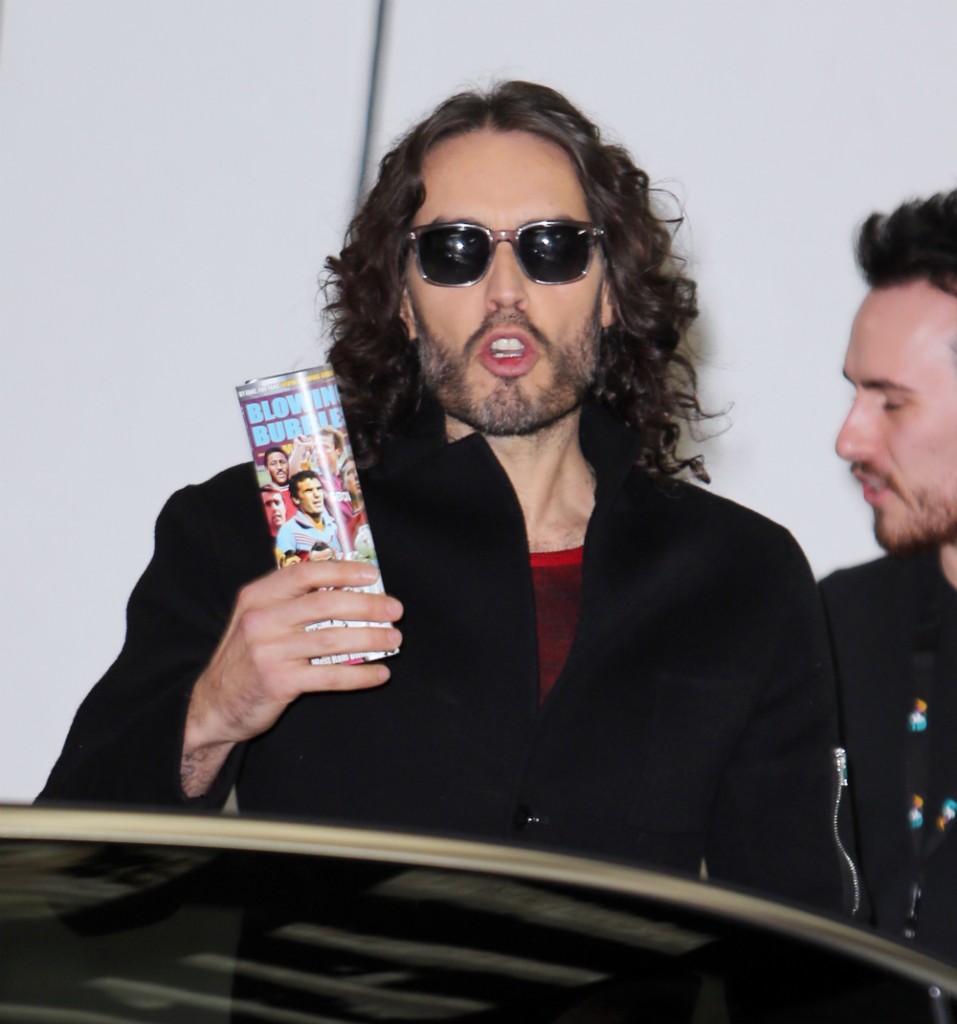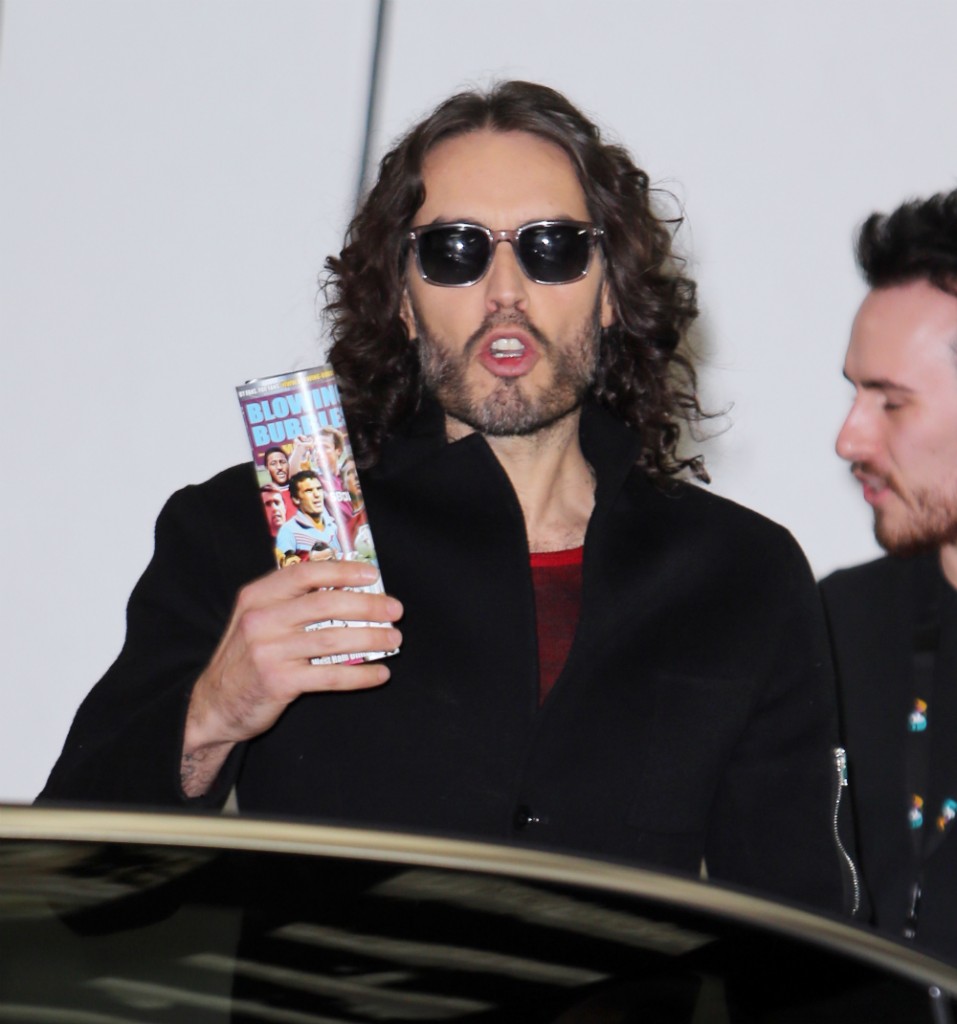 Photo credit: WENN Photos and Getty Images