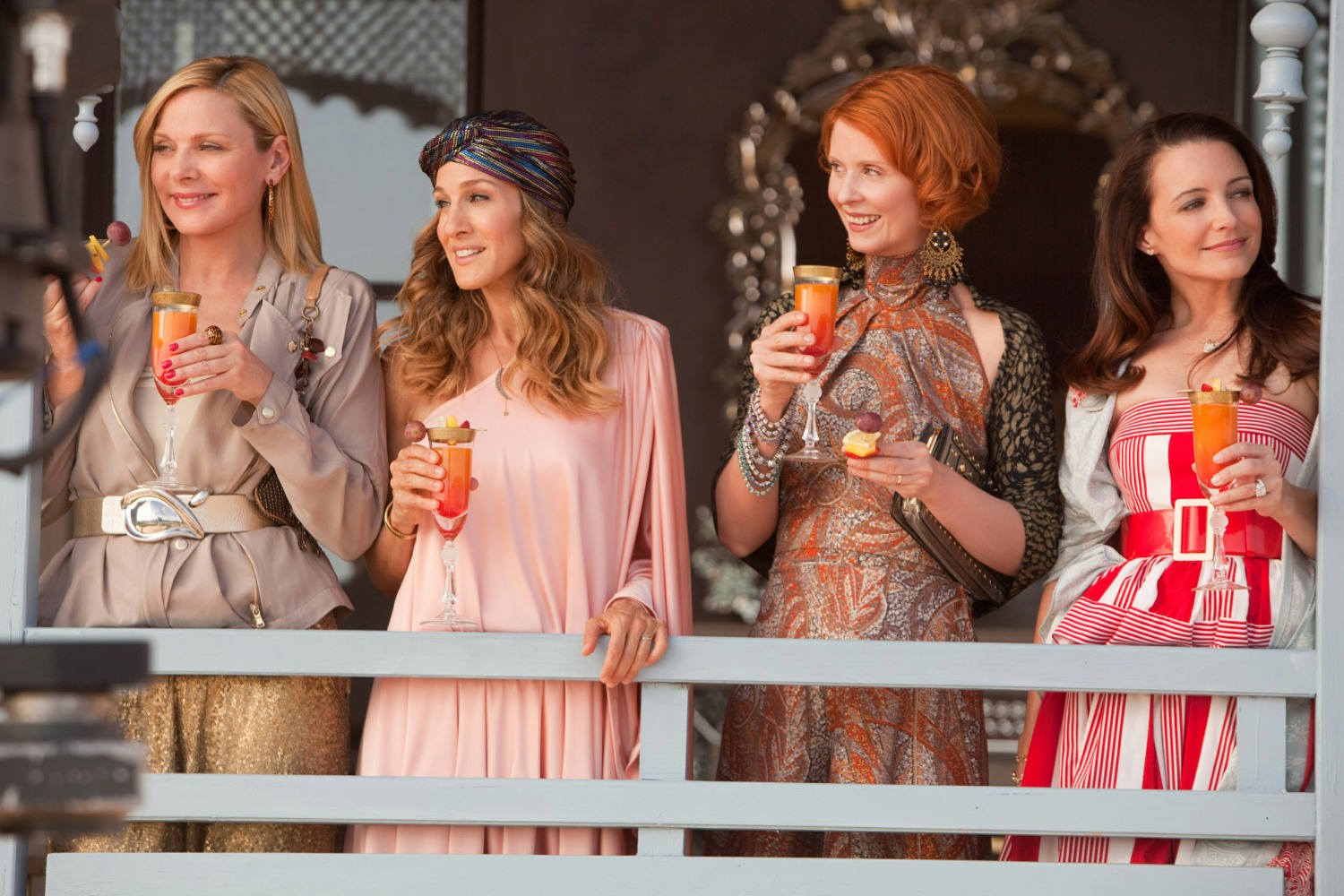 Before the Harvey Weinstein scandal/crime spree blew up several weeks ago, one of the big gossip stories about was Kim Cattrall and Sarah Jessica Parker. Go here to read our coverage of the back-and-forth. Basically, SJP blamed Kim for killing the third Sex and the City movie. Kim said that she never wanted to do the movie in the first place and that SJP "could have been nicer" about all of it. There were several stories – which seemed to be leaked by SJP – about how Kim was a diva, demanding more money and favors, etc. Personally, I thought SJP came across like a Mean Girl and Kim came across like someone who had enough with her crap. Anyway, Kim has a new interview with Piers Morgan, and they talk about all of that and more. Some highlights:
Why she chose not to have children: "That was my early 40s and I had just started filming Sex and the City, the chances of getting pregnant with these procedures was, everyone was talking about it. But I thought to myself, 'wow I have 19 hour days on this series, I have weekends where I finish at Saturday morning. My Monday morning would start at 4.45am and go to one or two in the morning. How could I possible continue to do that, especially in my early 40s?' And then I realised what a commitment it was just to the procedures. I thought I don't think this is going to happen. It was the first moment, it was extraordinary, in my life where I thought maybe I'm just not going to do this."

On her SATC costars: "We've never been friends. We've been colleagues and in some ways it's a very healthy place to be because then you have a clear line between your professional life and relationship and your personal. They all have children and I am ten years older and since specifically the series ended I have been spending most of my time outside of New York so I don't see them. The common ground that we had was the series and the series is over."

She last spoke to her SATC costars years ago: "It must have been at some event, I don't even remember… And that's another thing that's really disappointing is that nobody ever picks up the phone and tries to contact you and say, 'how you doing?'"

Why she's done with Samantha Jones: "That was part of turning 60. That was a very clear moment of, how many years do I have left and what do I want to do it, what haven't I done. I feel that the show is the best when it was the series and the bonus was the two movies. I haven't killed Samantha, I have released Samantha. I swear, she will never reappear. Me playing her is definitely, that I can assure you will never happen. For me it's over, and it's over with no regrets. I remember so clearly making that decision. Last December I got a phone call and it was concerning that and I knew exactly, I could feel it, and the answer was simply, 'thank you but no, I'm good'. This isn't about more money, it's not about more scenes, it's not about any of those things. This is about a clear decision, an empowered decision in my life, to end one chapter and start another. I'm 61. It's now. The other girls are 10 years younger than me, you know, and that is their choice."
I feel her about the we're-not-friends thing – I think the reality of their friendships or lack of friendships was disappointing to a lot of fans of the original series. SJP and Cynthia Nixon were friends before the show and they're friends after, but Kim wasn't particularly close to any of them and that's fine. She came in and she did her job and what's wrong with that? Kim called this whole thing "toxic" and that's what it became, right? The way Sarah Jessica tried to bully Kim in the press, the way Kim was supposed to put aside her own desires just to "come back" and pretend to be friendly with these women? She just wasn't feeling it on any level.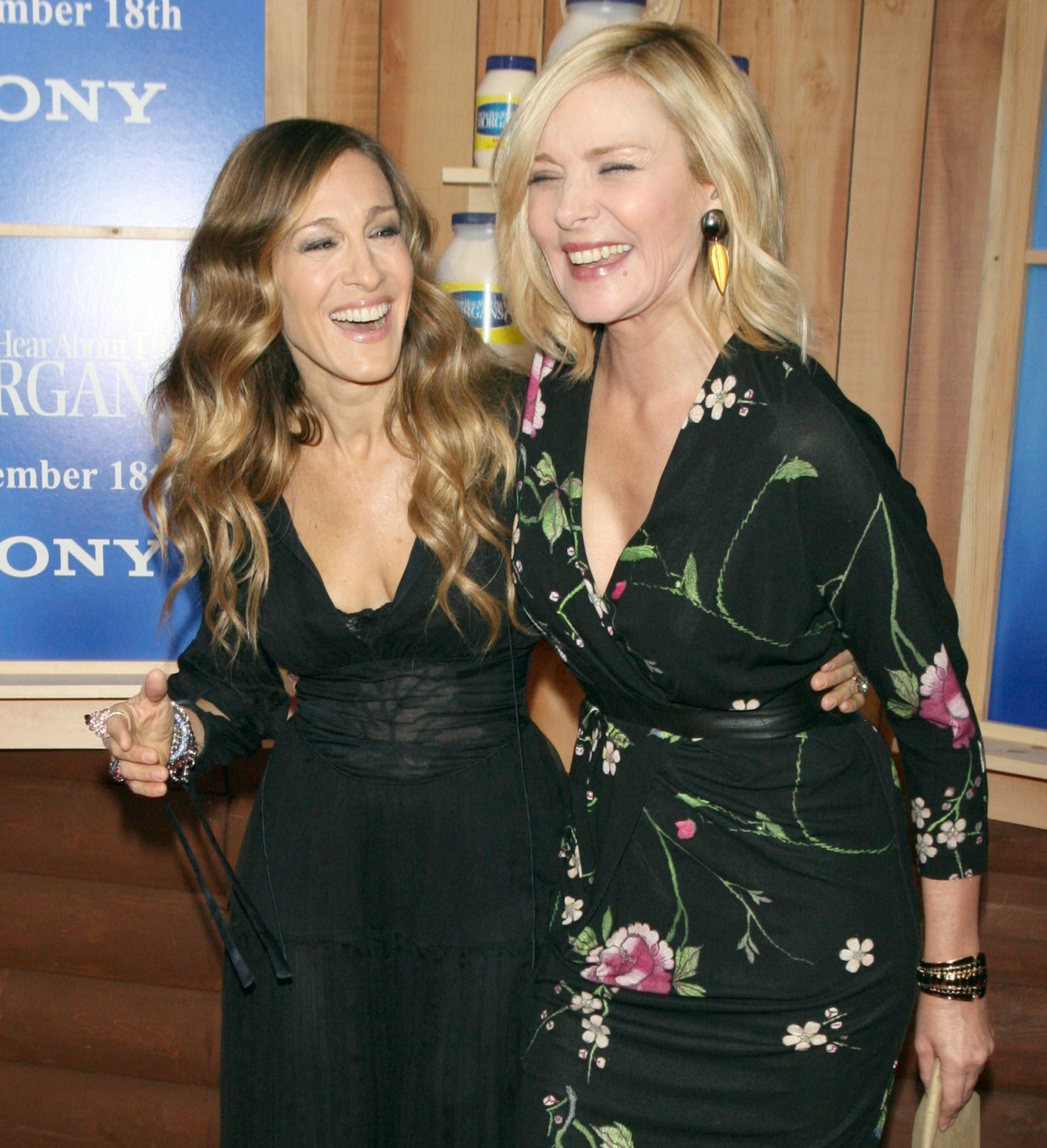 Photos courtesy of WENN.