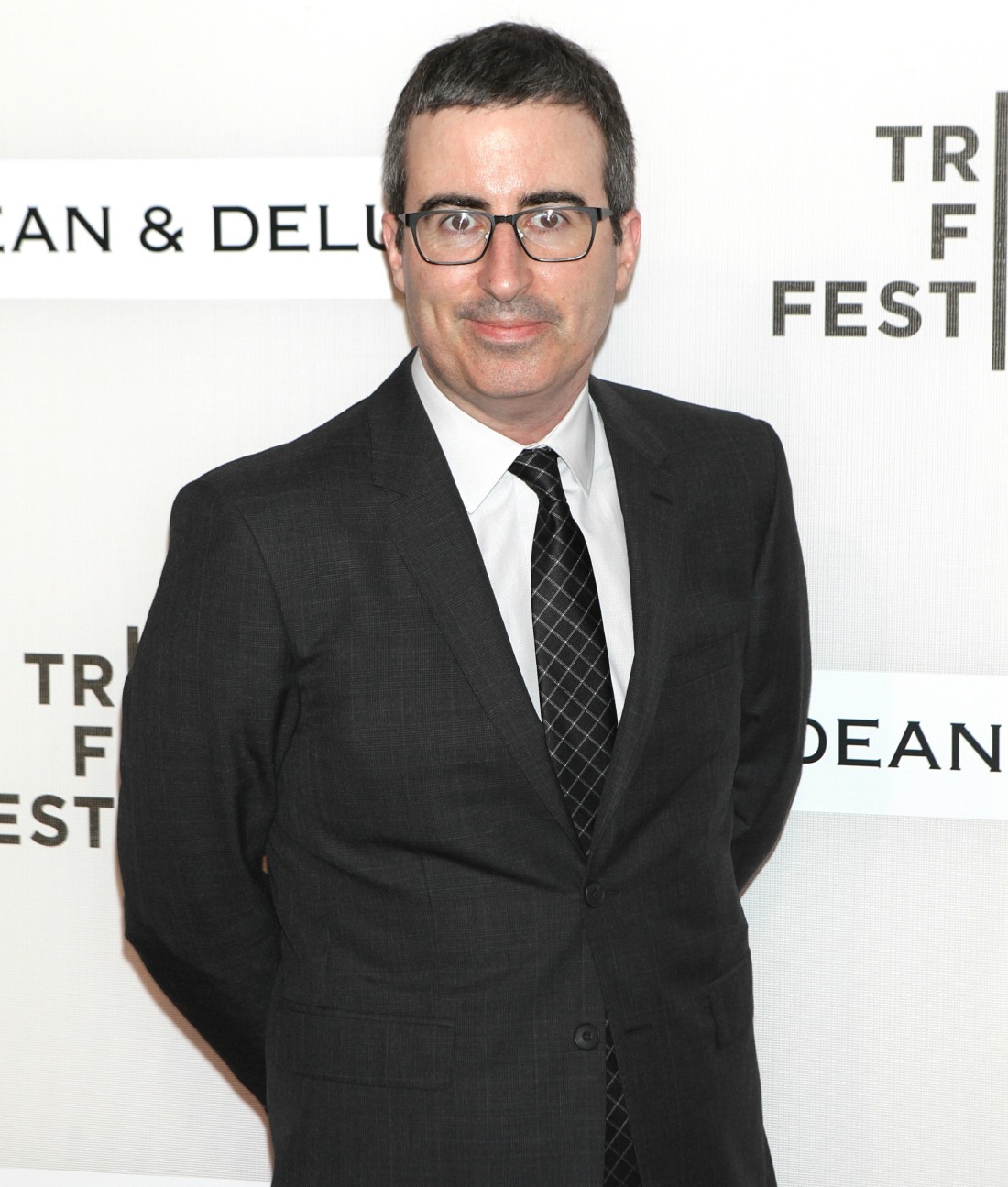 Earlier this month, Dustin Hoffman participated in a panel discussion in celebration of the 20th anniversary of the film Wag the Dog. The panel discussion was hosted by John Oliver. The event came just a few weeks after several of Hoffman's victims came forward as part of the fall and winter of #MeToo – Hoffman had been outed as a serial sexual harasser and predator, a man with a long history of treating coworkers and other women quite terribly. John Oliver brought it up and questioned Hoffman directly about his victims. Hoffman acted like an utter a–hole about it, even denying that he'd ever met those victims. After that moment, several other women came forward with their stories and yes, Dustin Hoffman is a sexual predator. Well, John Oliver went home to England and he appeared on a friend's talk show. His friend asked him about the Hoffman stuff and Oliver's reaction was good.
Depending on whom you ask, John Oliver was either a hero or a quintessential British villain when he grilled Dustin Hoffman about his long-standing sexual-harassment allegations at a 20th anniversary screening of Wag the Dog earlier this month. "It's that part of the response to this stuff that pisses me off. It is reflective of who you were," Oliver said when Hoffman deflected his questions. "You've given no evidence to show that it didn't happen. There was a period of time when you were creeping around women. It feels like a cop-out to say, 'Well, this isn't me.' Do you understand how that feels like a dismissal?" Now, Oliver is expressing a bit of regret about how he handled his moderator duties at the panel, saying that he ultimately "tried and failed" to instigate a meaningful conversation with the actor.

"It felt unavoidable and that we had to have a discussion about it," Oliver explained on Britain's The Russell Howard Hour. "It wasn't ideal, but it became such a big story. But it became about my questions rather than his answers. The questions weren't particularly remarkable, but his answers were … not great. That was the point of it. But it didn't really go anywhere constructive, so the whole thing just made me feel sad."

Oliver also said that once he signed on to moderate the panel, he told the event organizers that he was going to discuss the allegations with Hoffman, which they agreed to. "'I understand you might not want your event to be about this, so you might want to get someone else,' and they said, 'No, no, no, we want you to do it,'" Oliver continued. "Then when [Hoffman] confirmed, I said, 'I am going to ask him.' So it was — a collision course was set at that point." Three women have come forward to accuse Hoffman of sexual harassment this month, choosing to publicly discuss their experiences with NBC News.
I watched the interview (below) and I don't think Oliver came across as apologetic or regretful at all. He says that he didn't have the kind of discussion he wanted to have about sexual harassment and abuse with Hoffman, but he was glad he brought it up. Maybe his regret is that HE became the story rather than Hoffman, although I don't think that was the case in the long run. In the short-term, people were like "OMG John Oliver was being mean to Hoffman," but long-term, Hoffman has been outed as a predator and John Oliver didn't suck up to him, so… there was never going to be a happy ending anyway.
Here's the whole interview, which I'm posting because I love Peak Brit. It's also NSFW because of language. The whole interview is worth a watch, but if you skip ahead to the 9:40 mark, you'll see the Hoffman part of the interview.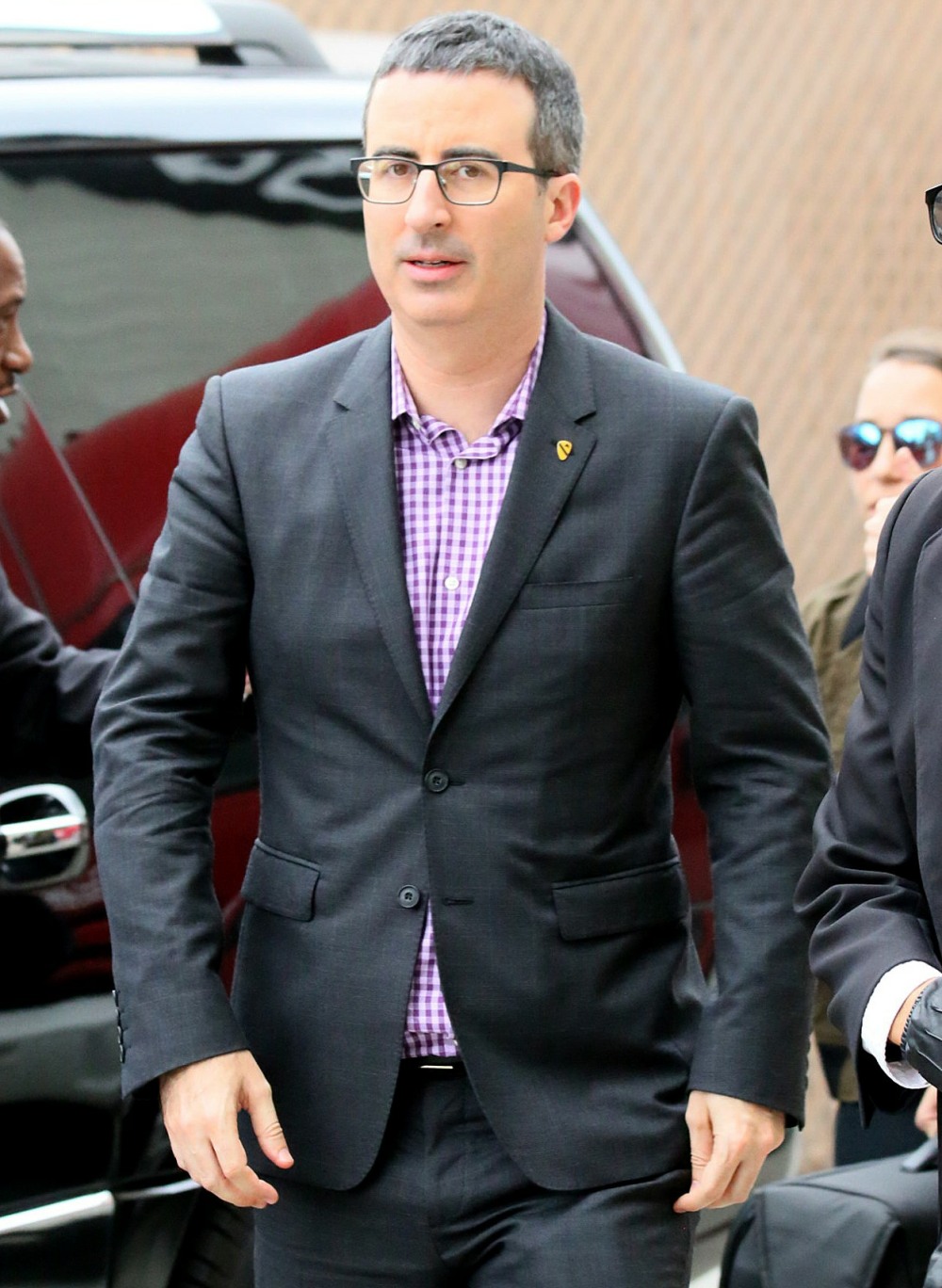 Photos courtesy of Backgrid.