I am not surprised to discover the sibling rivalry thing doesn't really exist in the Goldie Hawn/Kurt Russell family. Case in point, dreamy Nashville alum Oliver Hudson took some time out of promoting his upcoming ABC sitcom, Splitting Up Together, at the Television Critics Association this week to gush about his younger sister, Kate.
At ABC's TCA bash in LA on Monday, Oliver boasted, "My sister is in the most amazing place right now." He went on to sing her praises, saying "She's incredible. She's always been incredible – the way she handles her life, the way she handles her kids, the way she handles her breakup — she is someone to look up to and someone to study. She's happy and knows how to deal and knows how to emote and knows how to get angry and then knows how to pull it back. She's on fire right now."
I'm not sure if I'd call Kate's life and career "on fire", but Golden Globes gown fail aside, she seems to be doing alright, especially in the family department. She celebrated her one year (dating) anniversary with musician Danny Fujikawa back in December and just helped her son with Chris Robinson, Ryder, blow out the candles on his 14th birthday cake. On Monday, the proud Mom posted a pic of Ryder decked out in full motocross gear to Instagram.
Career-wise, Kate's not so much "on fire" as opposed to running on a "warm to medium heat." Her party planning book, Pretty Fun, has been well-received and the film she chopped off her locks for, the Sia-directed Sister, should hit screens sometime soon. But, hey, she's got her brother's public admiration, so I guess that's pretty cool.
Speaking of Kate and the Golden Globes, the actress took a walk down memory lane on the red carpet on Sunday, sharing her experience winning the Best Supporting Actress award for Almost Famous back in 2001. She told E!'s Ryan Seacrest, "I was so nervous. I remember that I thought I would remember everything and I wrote it down on a piece of paper and I had to look at it." She received the award from Tom Cruise, which she recalled was "pretty cool," cool enough still that Kate posted a throwback pic from the ceremony on Instagram.
And, showing she's a gal after my own liver, Kate told Ryan one more standout memory from that night in 2001, admitting, "I remember getting really drunk, that was my night."
So, enough about Kate, let's get back to Oliver. I'm giddy he's coming back to TV and optimistic about his new project. The show, Splitting Up Together, stars Oliver and Jenna Fischer as a couple who divorce after 12 years, but decide to stay under the same roof to raise their kids. The show is based on a Danish series and comes from writer Emily Kapnek, responsible for two of my favorite "gone but not forgotten" ABC sitcoms, Suburgatory and Selfie (RIP).
During a recent TCA panel, Oliver, who I forgot was on Rules of Engagement for many years, said he was glad to return to comedy, stating, "This to me is very different. "It read differently to me, there was something deep about it, something different about it…this has a lot of heart." Jenna, who said she wanted to "get some distance" from The Office before returning to TV, added, "While it's a show about two people who are divorced, I don't think you have to be divorced to be able to relate to the show. It was just such a rich world, but told so beautifully and warmly." Splitting Up Together premieres on March 27, so, if you miss Oliver as much as I do, you'll want to mark your calendar.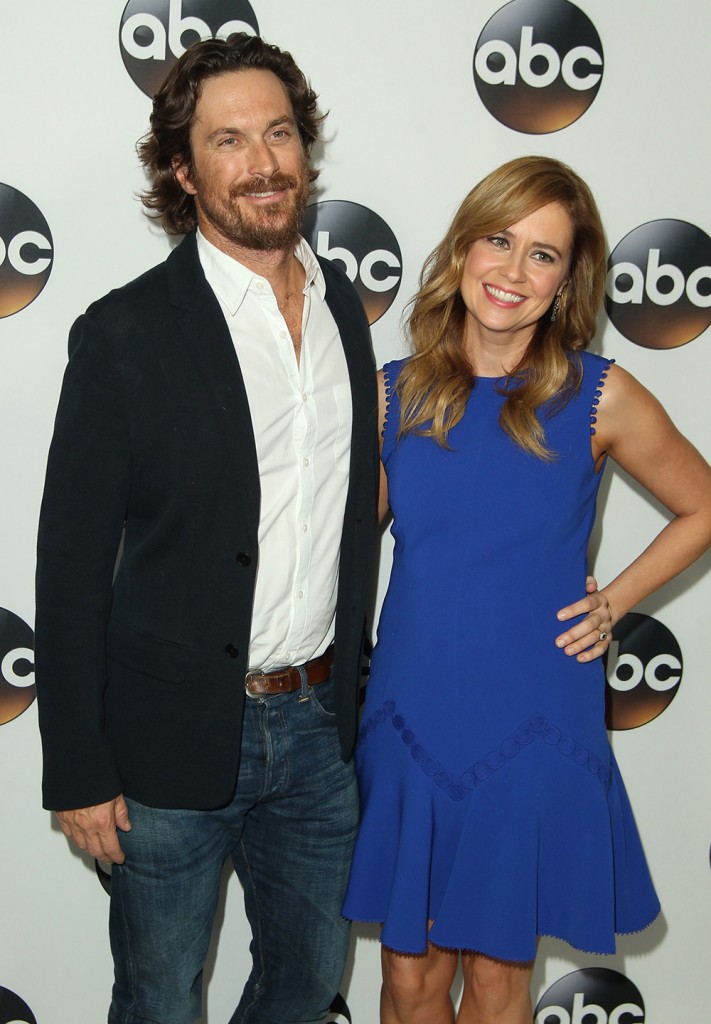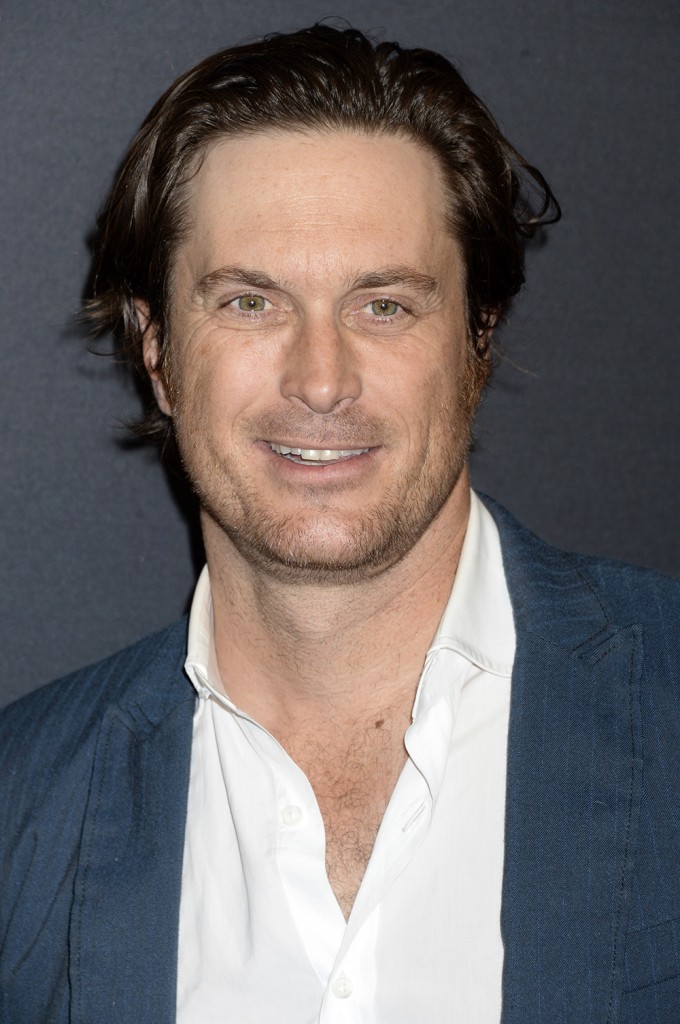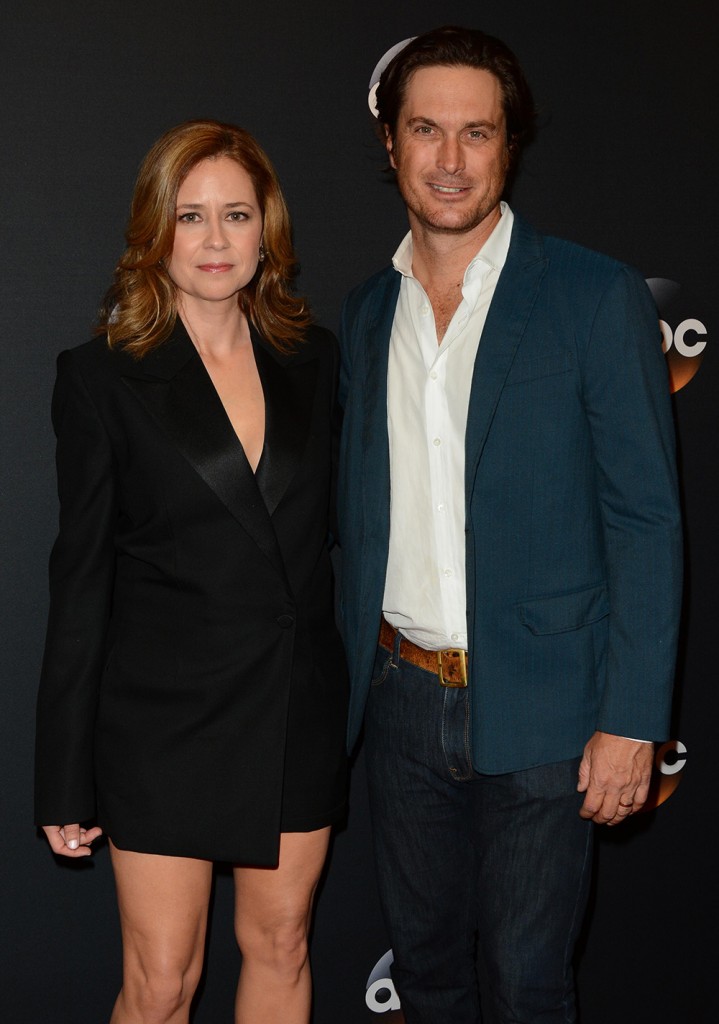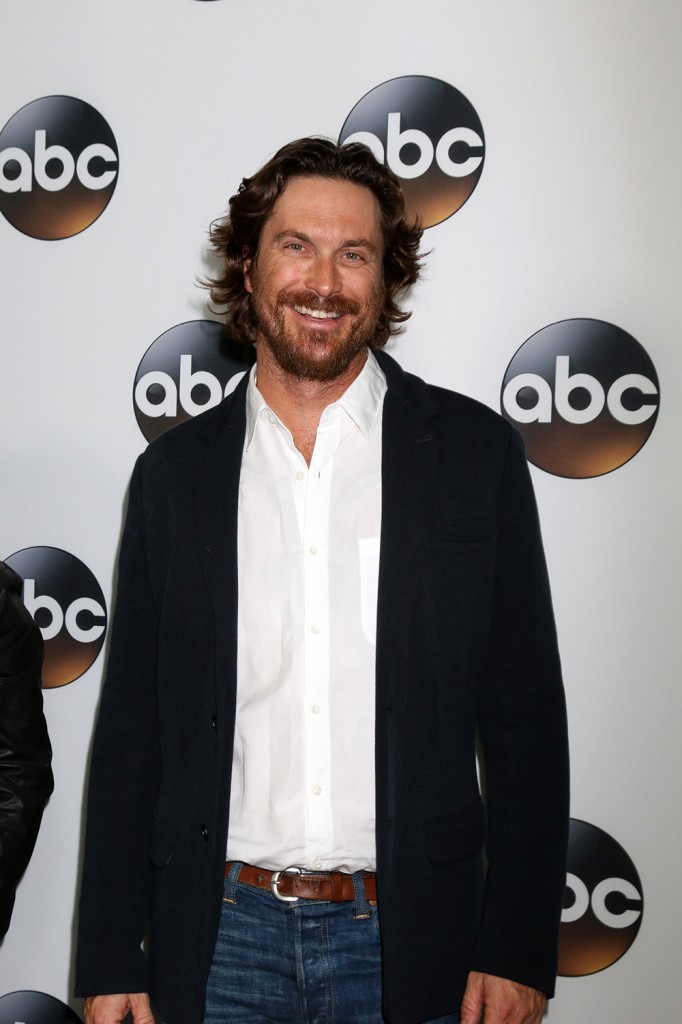 Photos: WENN, Getty Images