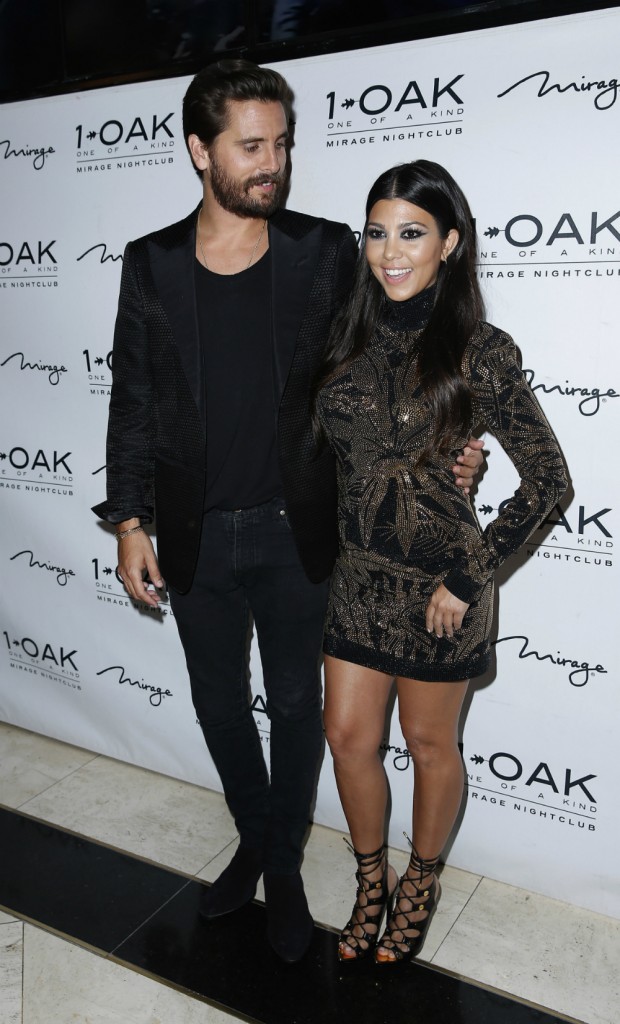 While this story is not surprising, it is a bit disappointing. Scott Disick and Kourtney Kardashian split almost three years ago. There has been some back and forth since then but no official getting back together. In the past year, Scott has had a few very young girlfriends and Kourtney has been dating Younes Bendjima, a 23-year old model/boxer she met the night before her sister Kim was robbed in Paris. Apparently, Scott, who brought a date on a vacation with Kourtney and her family, can't handle seeing Kourt with Younes due to his being "insanely jealous." Give me a second as I search my purse for a f–k to give about his jealousy.
Scott Disick didn't think Kourtney Kardashian would "become so serious" with her boyfriend, Younes Bendjima.

"Scott is still insanely jealous of Younes," the insider tells E! News. "He just can't come to terms with the fact that Kourtney has found true happiness with someone else."

And even though Scott has been dating Sofia Richie for months now and is "happy" with her, he "can't deal with someone else having Kourtney."

But Kourtney is "very happy" and "in love" with Younes, the insider shares, adding, "Scott is hurt she chose someone else and it really bothers him. He can't control his emotions about it and lets it all out."

One insider told us in May 2017, "Scott doesn't like Kourtney dating Younes at all. He doesn't want to see photos of them or know about it. Kourtney has tried to give Scott a heads up that he might be seeing photos, but Scott can't stand seeing her with someone else, especially Younes."
"Scott Disick didn't think Kourtney Kardashian would "become so serious" with her boyfriend, Younes Bendjima" – dude, none of us did, including Kourtney. This thing had 'Jump-Off Fling' written all over it. But it's lasted and good for them, Kourtney deserves to enjoy herself. As for Scott flipping out – double-standard much? So he gets to flaunt his 19 year-old girlfriend as he takes her on shopping sprees and Kourtney is supposed to stay at home and, what – knit, I presume? But I know the type, the person who doesn't want their partner enough to do right by them but doesn't want anyone else to have them either. Well, too bad – somebody else has her and he's hot and bi-lingual, (which is irrelevant but something I find really sexy in people).
The last paragraph has me most intrigued, though. I wonder if Kourtney's warnings about photos coming out were what prompted him to pack a travel case and Bella Thorne and jet to off to Cannes? And since those photos of Kourtney and Younes were so obviously staged for the paparazzi, I wonder if that is exactly what she wanted Scott to do when she "warned" him? But why is Scott specifically against pics of her and Younes? My guess would be because Younes is so young, that if Kourtney gets a taste for younger guys, she won't ever want to make her way back to Scott's age-bracket. The hypocrisy of that, of course, is not even worth the eye-roll I'm giving it.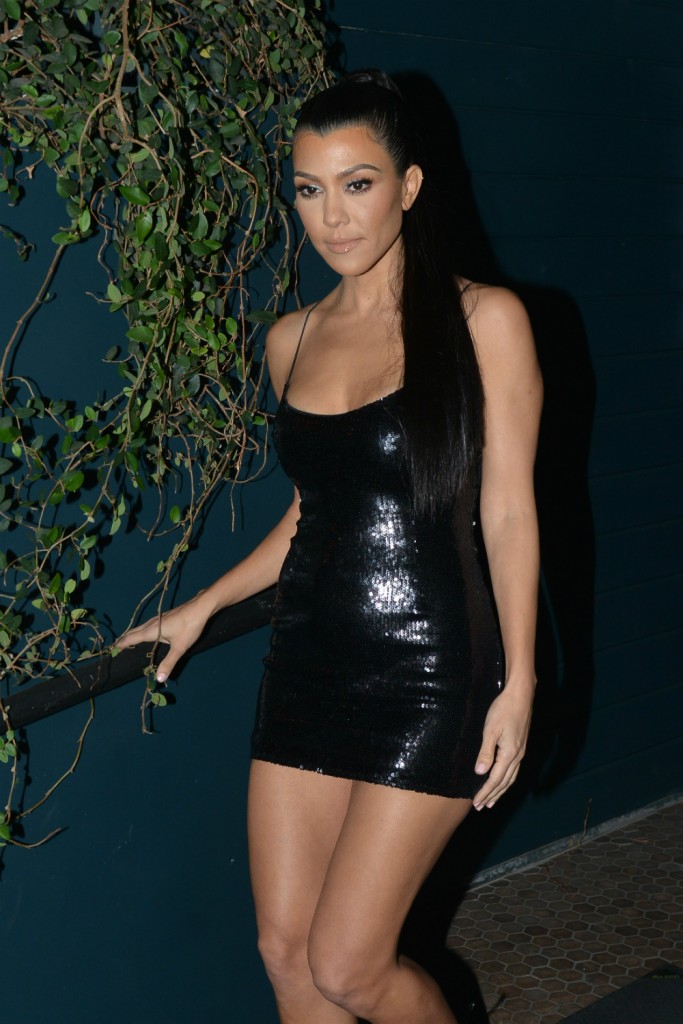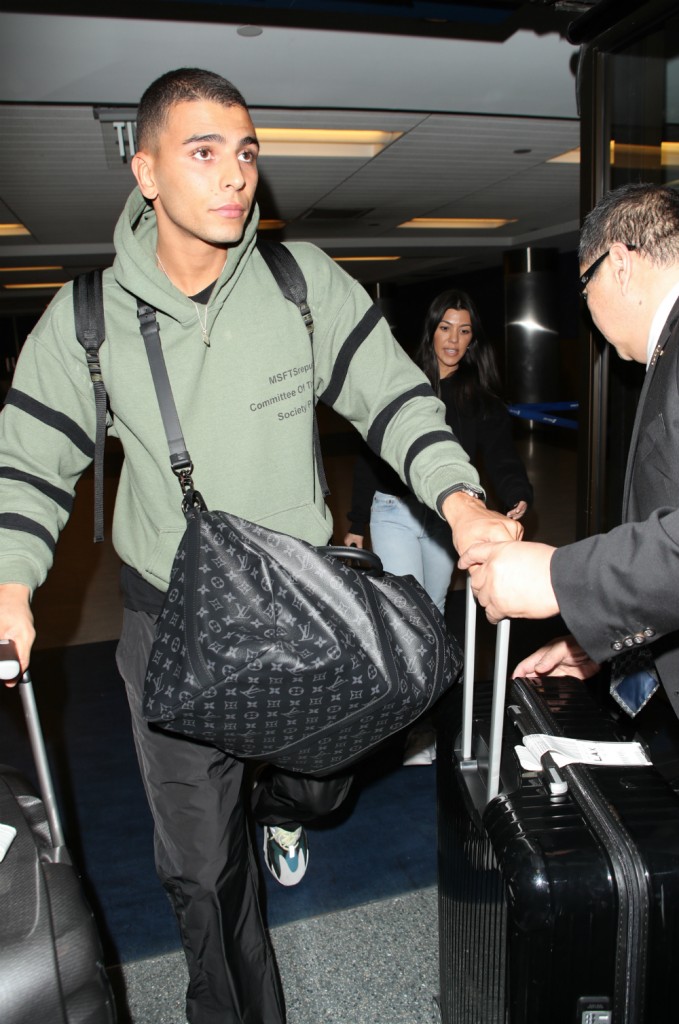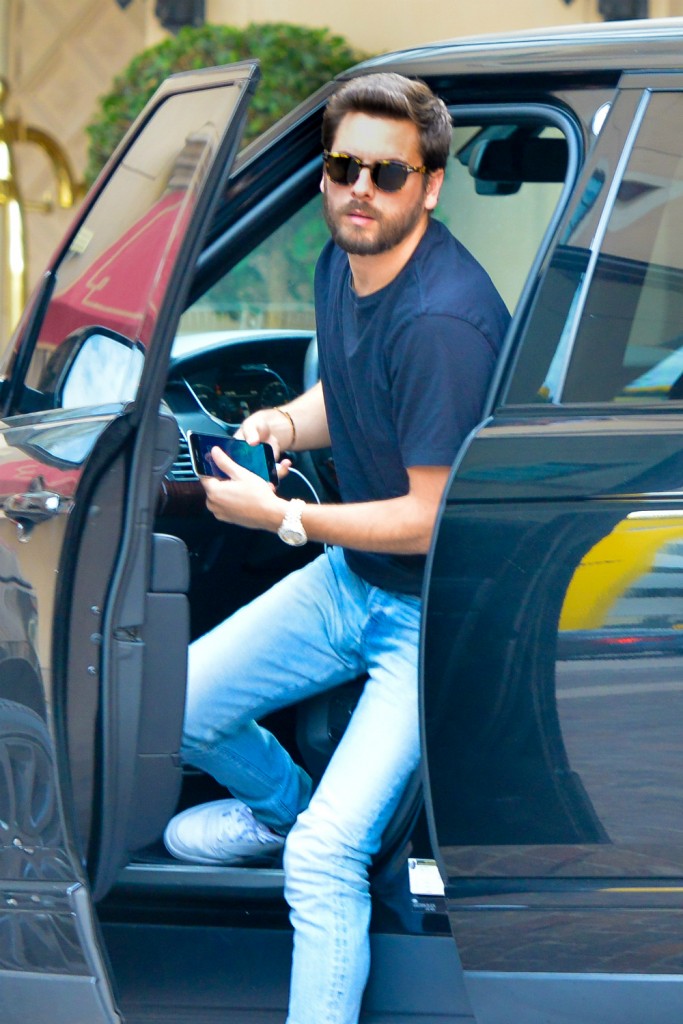 Photo credit: WENN Photos