Variety has quotes from Gina Rodriguez's appearance at a convention in Austin called Create and Cultivate. It's aimed at empowering women entrepreneurs and Gina was the keynote speaker over the weekend. Checking out the photos on their website, it looks like a great time was had by all. Gina gave plenty of excellent advice, particularly about her career path and about representation. I know she's not beloved by everyone, but I admire how she doesn't pull punches and how driven she is. She's also an incredible actress. Here's some of Variety's article, apparently she let it slip that Jane the Virgin is ending, and I'm including some more of her quotes at the bottom via the Create and Cultivate site.
On directing and doing her homework
Rodriguez discussed directing, which she tried her hand at in a pivotal season 4 episode, saying, "When it came to directing 'Jane,' as the star of the show — as a woman, as Latina, I was like, 'I need to come so correct that I cannot be denied.'"

After calling it "the most incredible experience," Rodriguez noted that her episode happened to be "the highest-rated of the season" and concluded by noting that she has plans to "do more [directing] next year — in our final season."

However, the CW has not yet made any official announcements or pick-ups for returning shows next season.

Other quotes from Gina
"They talk about the boys club right, but where's the girls club?
"You can never tell us that we are not profitable. You can never tell us that people do not want to see our stories.
"I do not do anything alone. I have an amazing group of people on my team who lead me and follow me.
"I've never arrived, I'm constantly a student. I'm very humbled by that.
"The blessing of the journey is the reminder that there are human beings trying to rise above all the hate in the world.
"Kindness goes a long way."
[From Variety and Create and Cultivate]
I've been on a self help kick trying to distract myself from all the awful things happening. I listen to podcasts in the car like Quote of The Day, Read to Lead and Success Talks. Gina is not saying anything revelatory here but there's a reason why all that advice sounds similar – those approaches work. Work hard, stay focused, do your homework, be humble and surround yourself with good people. Yes Gina can sound a little self righteous, but how else would she have achieved so much at 33 without believing in herself? I want to sound like that. Gina is the real deal and we'll be seeing her for years to come. She's also moving on from Jane The Virgin, which seems inevitable.
I really like that quote she gave about her team so I made it into one of those script-type motivational images.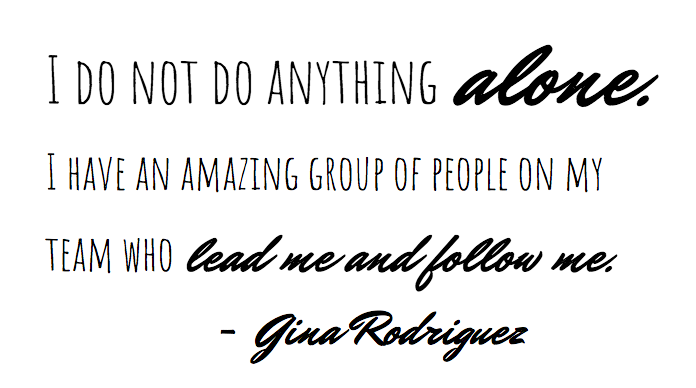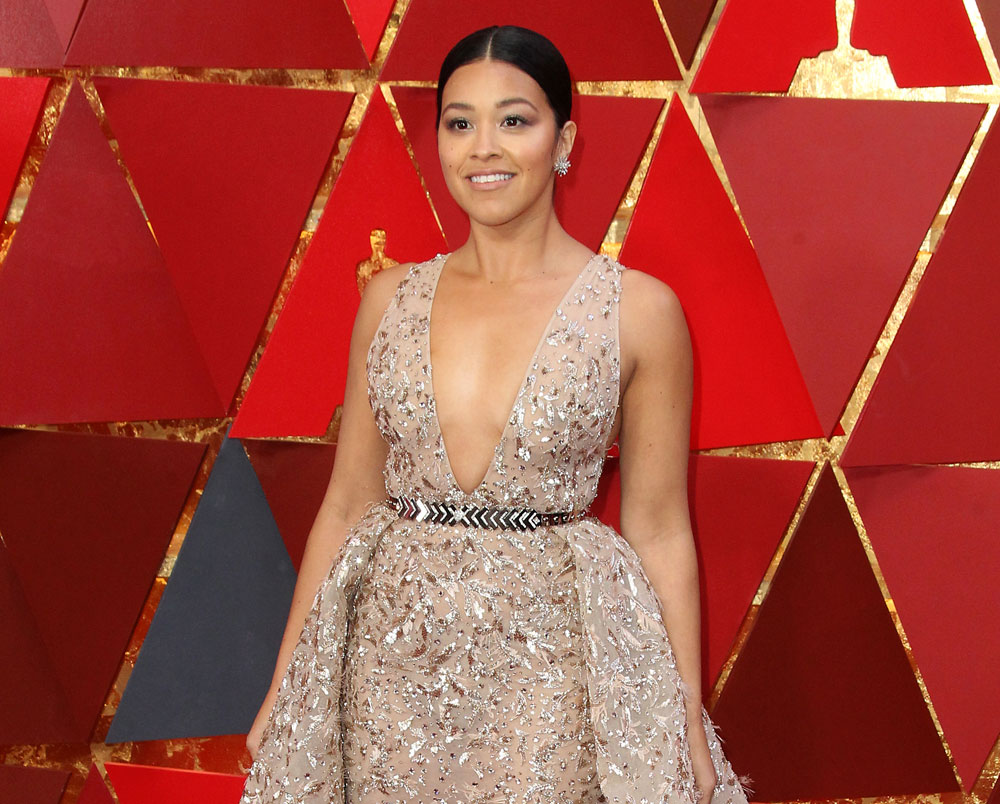 photos credit: WENN, Getty and Instagram/Gina Rodriguez