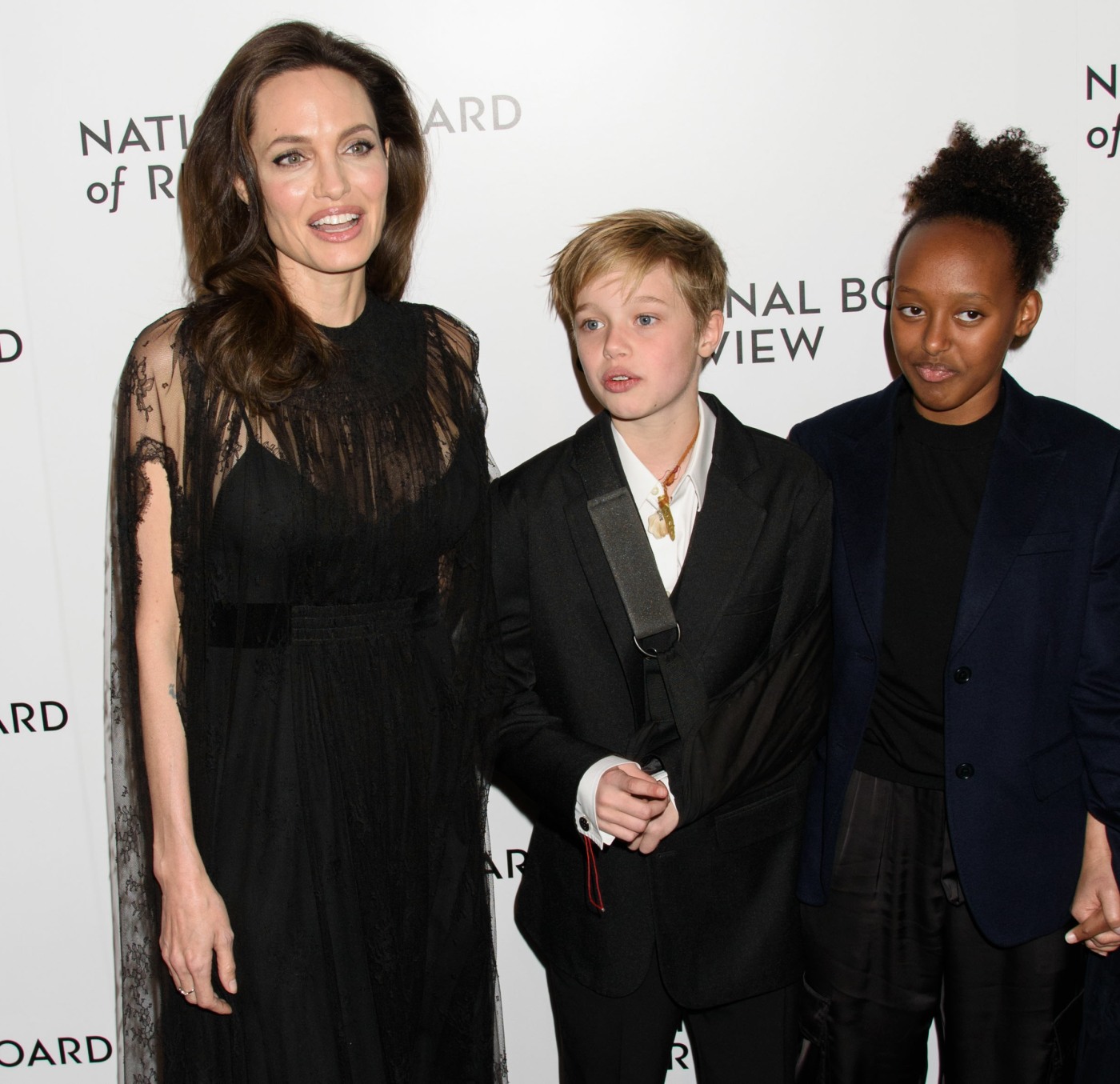 A few weeks ago, Brad Pitt and his team seemed to have a public hissy fit about Angelina Jolie for some reason. Angelina has full (temporary) custody of the six Jolie-Pitt kids. As far as we know, Brad has limited visitation, but I think the child psychiatrist has recommended that the kids make their own decisions about what they're comfortable with. In any case, Angelina scheduled her big return to the screen with Maleficent 2, which has been filming in England for a month or longer. We kept hearing that she brought all of the kids with her, to stay throughout her film shoot. Brad's hissy fit was about that, only "sources" made it sound like Brad had "blocked" Angelina from traveling with the kids. When… she was already in England with them. And now to just underline the point, Angelina spent her 43rd birthday in London with all six kids.
Angelina Jolie celebrated turning 43 on Monday in the best way possible: riding a roller coaster! The Oscar winner — who's currently filming Maleficent 2 in London — marked her big day by treating all six of her children to some thrill rides at Thorpe Park on the outskirts of the British capital. This included strapping herself info the Nemesis Inferno — a 2,460ft, 50mph coaster themed around an erupting tropical volcano, which features four vertical flips.

"I'd just come off the Nemesis and Angelina was standing right next to us with her family and her bodyguard," a source tells PEOPLE. "She had her arm around her daughter Zahara and was having a real laugh with her under her very big sunglasses. Lots of people were trying to take a picture but her bodyguard politely asked people not to because she was with her children. She just seemed really happy and was laughing pretty much all the time!"

After spinning upside down on the ride, Jolie enjoyed one of the amusement park's game stands with daughters Zahara, 13, Shiloh, 12, and 9-year old twins Vivienne and Knox, who was "carrying a giant toy snake," adds the source Together with brothers Maddox, 16, Pax, 14, all six of Jolie's children are in the UK while their mom films Disney's fantasy sequel with co-star Elle Fanning.

Jolie's kids are continuing their school work in a designated trailer while on set.
What a good mom – she takes her kids to an amusement park on HER birthday. I mean, I'm sure a lot of adults enjoy amusement parks and would want to go there for their birthdays. Me? I am a gigantic barfy scaredy cat who cannot handle roller coasters. I will seriously vom on you if you try to make me ride anything that moves more than the Disney World teacups (and even then, I got dizzy). Anyway, happy belated birthday to Angelina and I hope she had a great time with ALL SIX KIDS in England. Sorry not sorry Brad.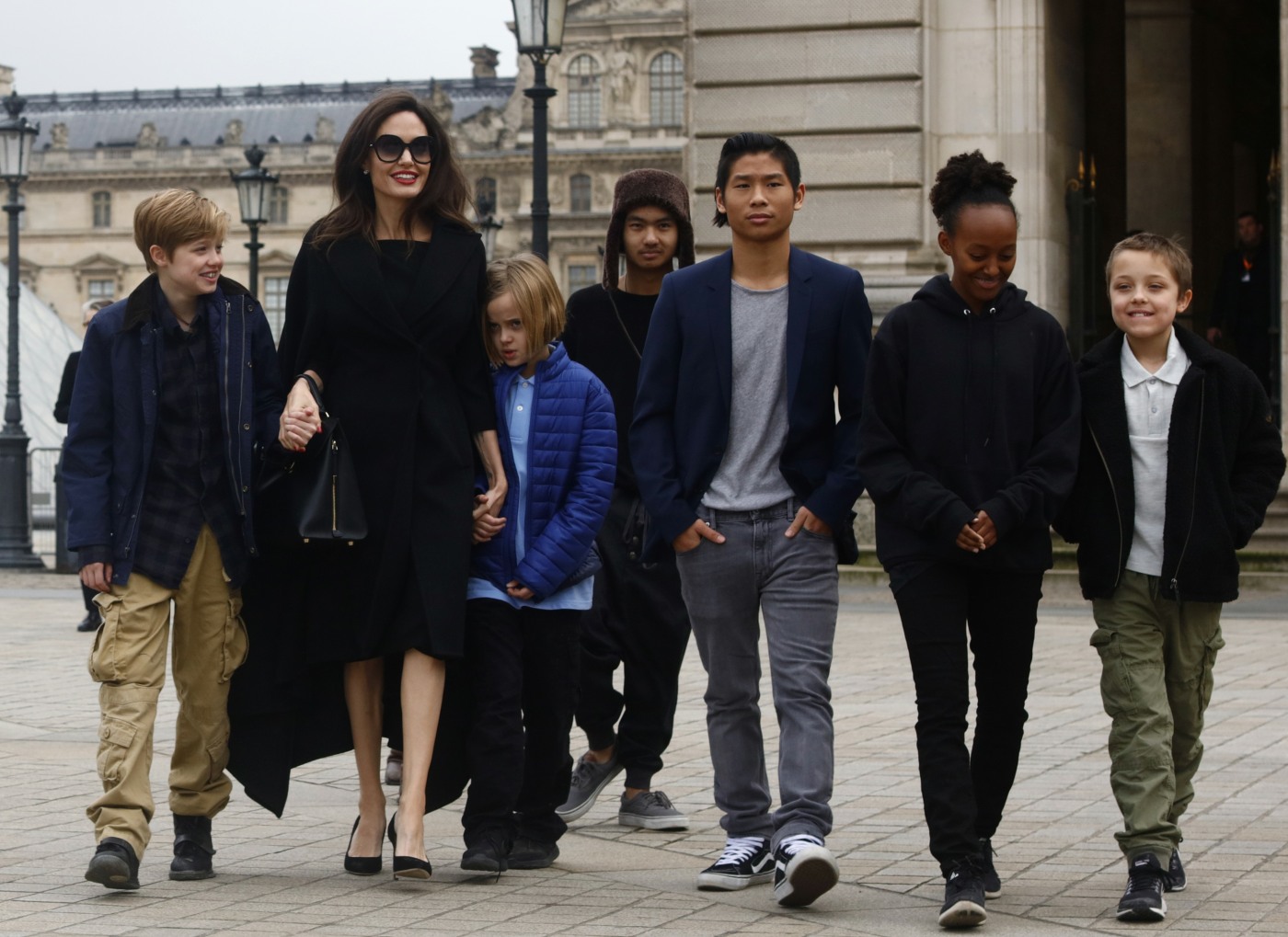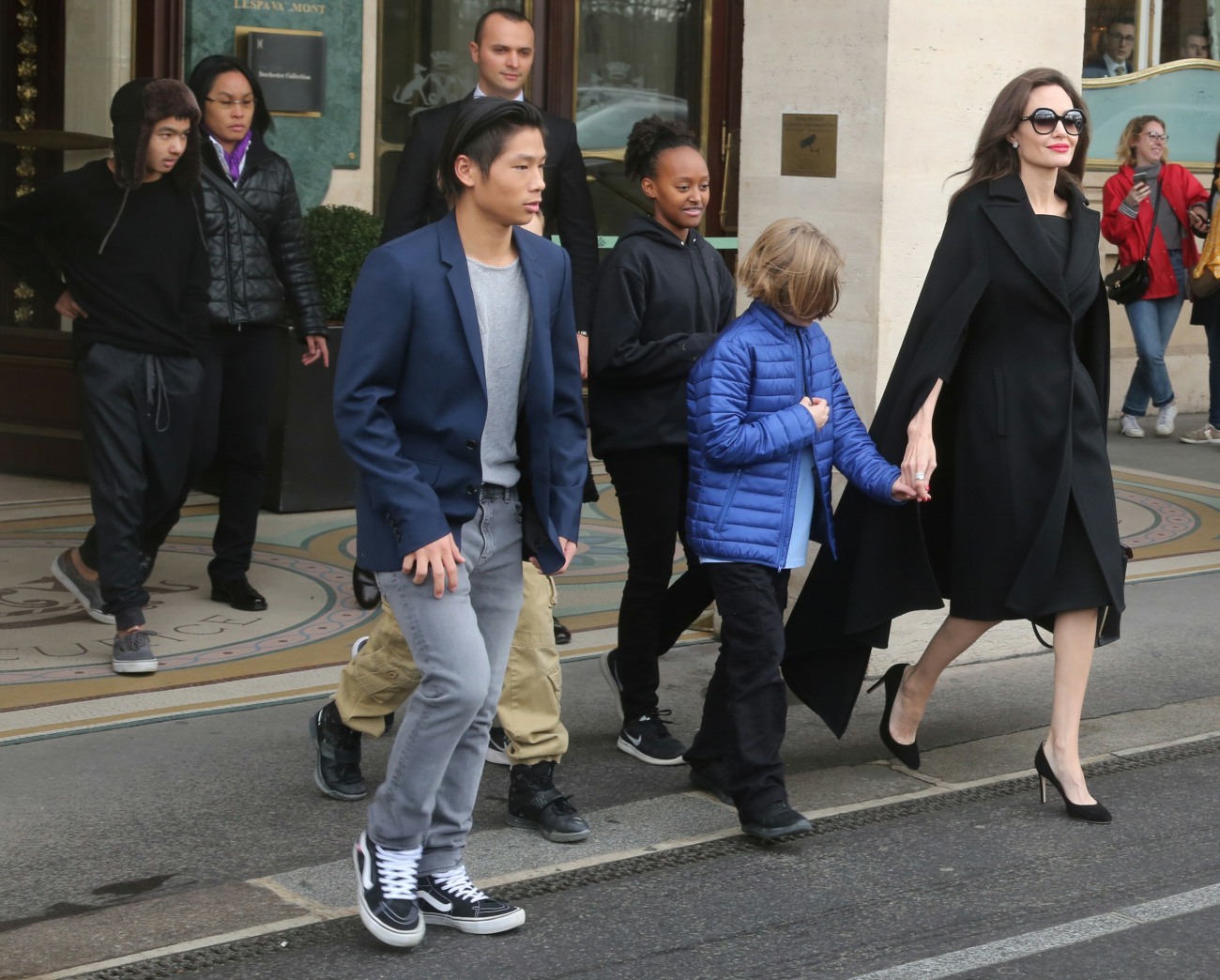 Photos courtesy of WENN.