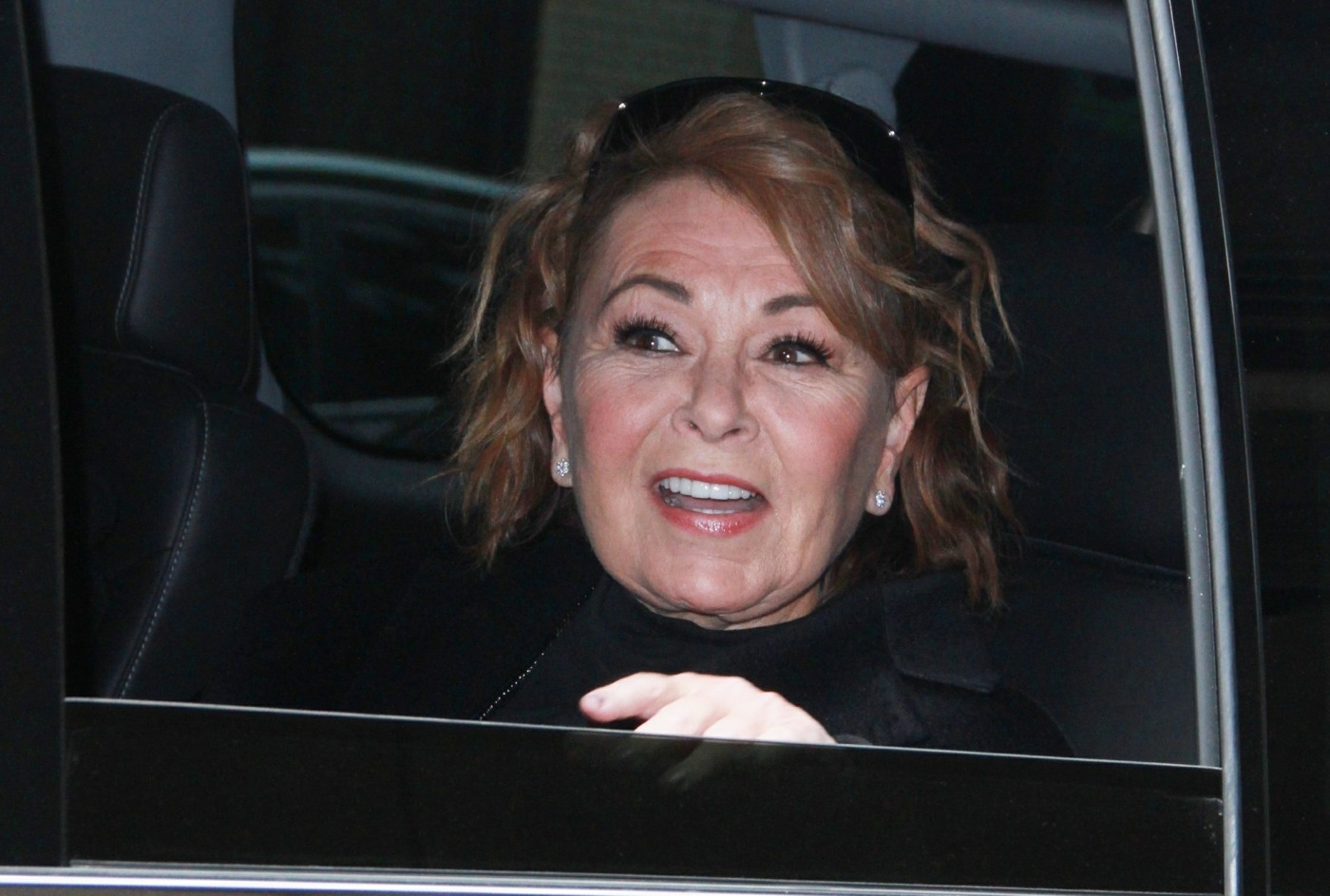 Just know that I'd rather not even acknowledge Roseanne Barr at this point, but I understand that she and this whole situation are still newsworthy. Perhaps Roseanne is even some kind of f–ked up new cautionary tale for the dumbasses: your words and actions have consequences. I guess it's never too late for them to learn that. If you spend years saying racist and bigoted sh-t, chances are pretty good that it will eventually catch up to you and you'll lose your job, your income, your standing, and more. Maybe people will heckle you while you're eating. Maybe you'll be kicked out of establishments for your deplorable beliefs. Or maybe a corporation will decide that your dumb ass just isn't worth the trouble.
So Roseanne Barr has already half-heartedly apologized a few times for her tweets about Valerie Jarrett. She claimed she was on Ambien. She claimed that she didn't even know that Valerie Jarrett is black. She claimed that, despite all evidence to the contrary, she never "practiced racism." Well, she has a "new interview," only it was apparently recorded the day after ABC fired her racist ass. The interview was conducted by Rabbi Shmuley Boteach, and he only posted it online this weekend. You can hear this mess here. Some highlights:
On the "Muslim brotherhood & planet of the apes had a baby=vj" tweet: "It's really hard to say this but, I didn't mean what they think I meant. And that's what's so painful. But I have to face that it hurt people. When you hurt people, even unwillingly, there's no excuse. I don't want to run off and blather on with excuses. But I apologize to anyone who thought, or felt offended and who thought that I meant something that I, in fact, did not mean. It was my own ignorance, and there's no excuse for that ignorance."

She's remorseful, she swears: "You have to feel remorse, not just repentance. That's just a step towards feeling remorse. And when you feel remorse you have to follow it with recompense. You have to take an action in the world — whether it's through money or other things — to correct your sin. After your heart is unfrozen and after it stops being broken from the pain you caused others, you stop being a robot and you've got to come back to God. So it's remorse, and I definitely feel remorse."

She's swears she's not stupid or a racist: "I have black children in my family. I can't, I can't let 'em say these things about that, after 30 years of my putting my family and my health and my livelihood at risk to stand up for people. I'm a lot of things, a loud mouth and all that stuff. But I'm not stupid, for God's sake. I never would have wittingly called any black person, [I would never have said] they are a monkey. I just wouldn't do that. I didn't do that. People think that I did that and it just kills me. I didn't do that. And if they do think that, I'm just so sorry that I was so unclear and stupid. I'm very sorry. But I don't think that and I would never do that. I have loved ones who are African-American, and I just can't stand it. I've made a huge error and I told ABC when they called me."

Her regrets: "I horribly regret it. Are you kidding? I lost everything, and I regretted it before I lost everything. And I said to God, 'I am willing to accept whatever consequences this brings because I know I've done wrong. I'm going to accept what the consequences are,' and I do, and I have. But they don't ever stop. They don't accept my apology, or explanation. And I've made myself a hate magnet. And as a Jew, it's just horrible. It's horrible."
I love how everyone – from ABC to the Roseanne cast to Roseanne Barr herself – are all going along with the cover story that Roseanne was fired because of ONE tweet. Granted, it was an awful, hateful, racist, trash tweet. Granted, she's still lying about what she meant and all of that. But let's be clear: the reason I know Roseanne Barr is a racist is because she's tweeted deranged, racist sh-t for years. All of it was out in the open, on her Twitter feed, for YEARS. She hated Barack Obama. She hated Michelle Obama. She spread right-wing fringe conspiracies about the Obamas and people in the Obama administration. The Valerie Jarrett tweet was not some one-off, one simple mistake in an unblemished history. The question was always: why did ABC even get back into bed with Roseanne Barr in the first place?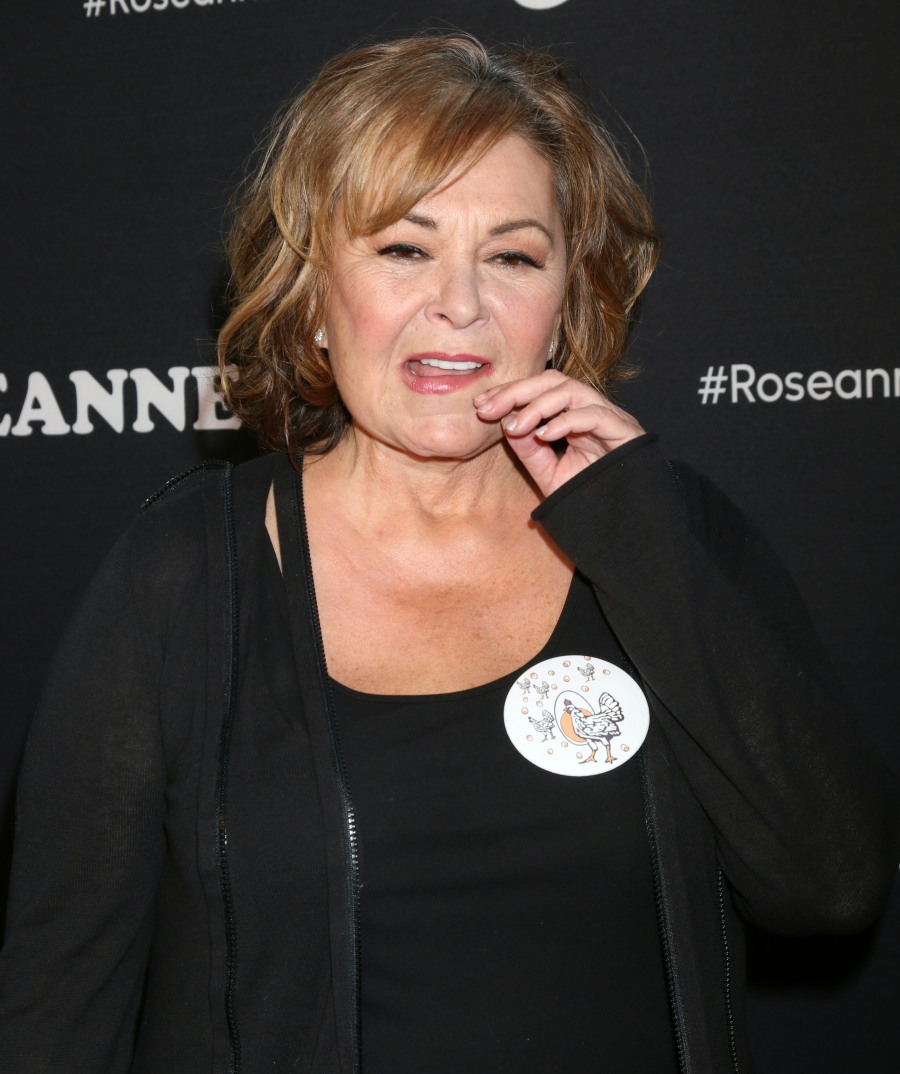 Photos courtesy of WENN.