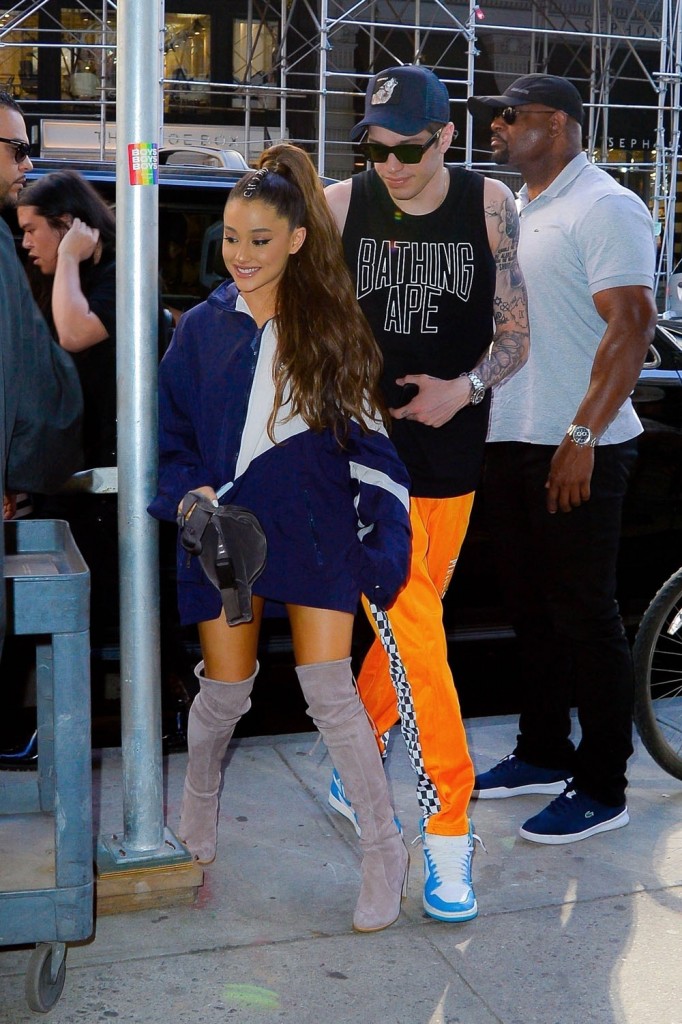 I needed a little break from Ariana Grande and Pete Davidson's OTT declarations of love on social media. We haven't heard from them in a bit and I wonder if they're cooling down (which doesn't mean they've broken up), if the press has just gotten tired of covering them or a little of both. Whatever happens with their relationship, they have permanent reminders of it as they've each gotten several tattoos for each other, some of which match. They're thought to have about eight tattoos between them for each other.
I'm a little concerned for Ariana particularly, since Pete seems prone to falling head over heels – he had his last girlfriend's face tattooed on his arm – but this seems new for Ariana. Well the good news is that Ariana is coming across somewhat level-headed. Last week an old and tasteless joke that Pete made about Ariana surfaced. In a stand up routine last fall in LA, Pete said that the Manchester bombing, in which 22 people, including little girls, were killed at Ariana's concert, must have made her realize how famous she was because "Britney Spears didn't have a terrorist attack at her concert." It was horrible and The Mirror quoted family members of victims who said as much, that it wasn't something to joke about.
Well Ariana has responded via Twitter and she was thoughtful about it. She didn't make excuses for him.
this has been v tough & conflicting on my heart. he uses comedy to help ppl feel better ab how f-ed up things in this world are. we all deal w trauma differently. I of course didn't find it funny. it was months ago & his intention wasn't/ is never malicious but it was unfortunate

— Ariana Grande (@ArianaGrande) July 5, 2018
After that she told fans she heard and respected them.
i hear and respect you all always.

— Ariana Grande (@ArianaGrande) July 5, 2018
This kind of maturity is what we've come to expect from Ariana. She's been incredibly well spoken about tricky issues, particularly feminism, and she showed grace and vulnerability after that horrible terrorist attack at her concert. I would like it if this kind of maturity translated into her personal life, but she's having fun and I've definitely been entertained by her love life.
The video for Ariana's song with Nicki Minaj, Bed, is out. It's just them lounging around the pool and beach but it's sexy and relaxing to watch.
Also, Pete went blonde: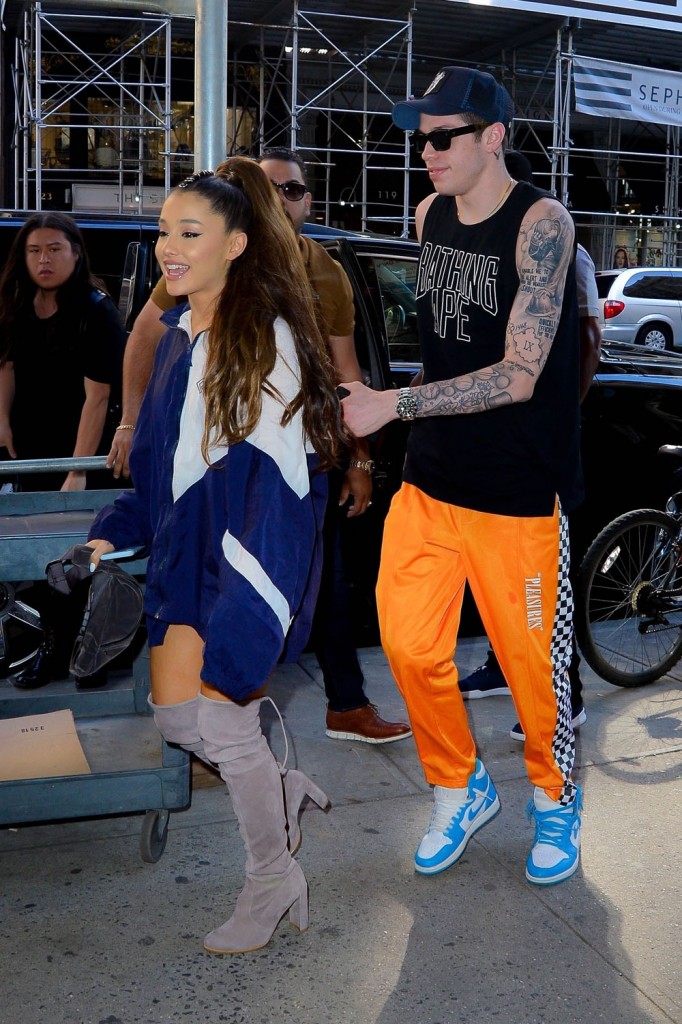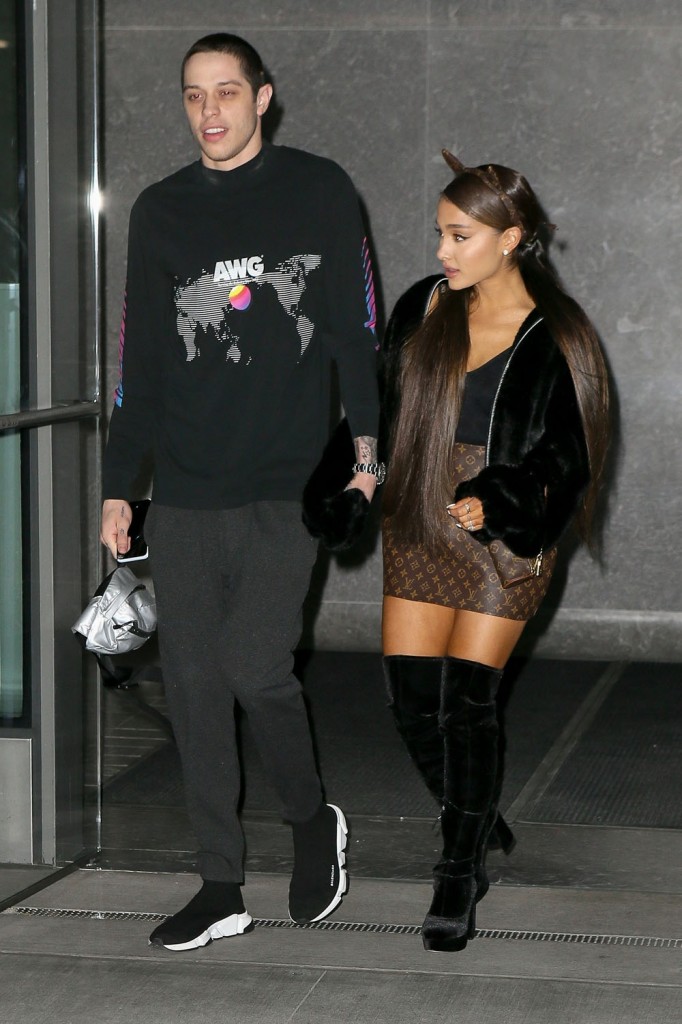 photos credit: Backgrid