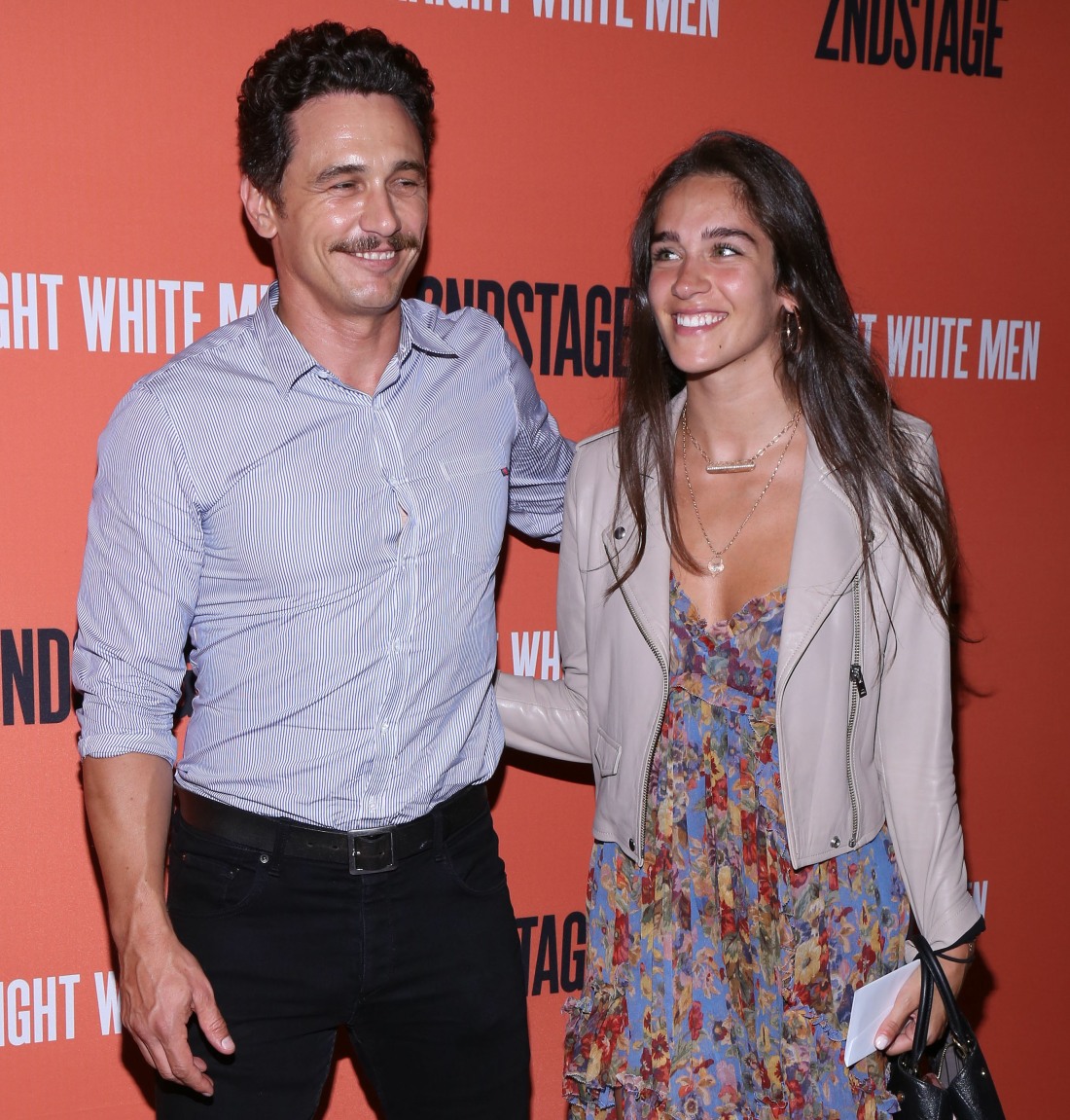 Time's Up came for James Franco a bit late. Back in January, as Franco was in the midst of a full-on Oscar campaign, the LA Times ran an exposé on how Franco had exploited, bullied and abused young women at his screwed up "acting school." There were other claims about Franco abusing women and costars too. I believed all the women. Since then, Franco minorly took a step back and he ended up not getting an Oscar nomination (yay) and he's been in the wind for months. He popped up on Monday night at the Broadway opening of the new play Straight White Men. He was not alone – that's his girlfriend, Isabel Pakzad.
James Franco and his younger girlfriend, Isabel Pakzad, made a rare public appearance on Monday at the Broadway opening of "Straight White Men." Franco, 40, and Pakzad, 25, posed on the red carpet with big grins on their faces. The "Disaster Artist" star dressed casually in a button down and jeans while his girlfriend donned a floral frock with a cropped white jacket.

The couple's rare outing comes months after five women came forward and accused the actor of sexual misconduct. He denied all their claims. Since then, Franco's kept a low profile, filming "The Deuce" and hanging out in the Hamptons.
There's been a lot of talk about whether various predators and abusers can make any kind of "comeback." Various "outed" abusers have already tried, with industry-magazine articles and interviews and their publicists leaking soft-focus information to Page Six. This feels like Franco's test case – he's seeing how people react to seeing him on a red carpet for the first time in months. He's seeing if they still remember. Yeah, we still remember. As for his girlfriend… well, of course he's dating someone 15 years younger. Dear Isabel: just know that everyone would support you if you dumped him.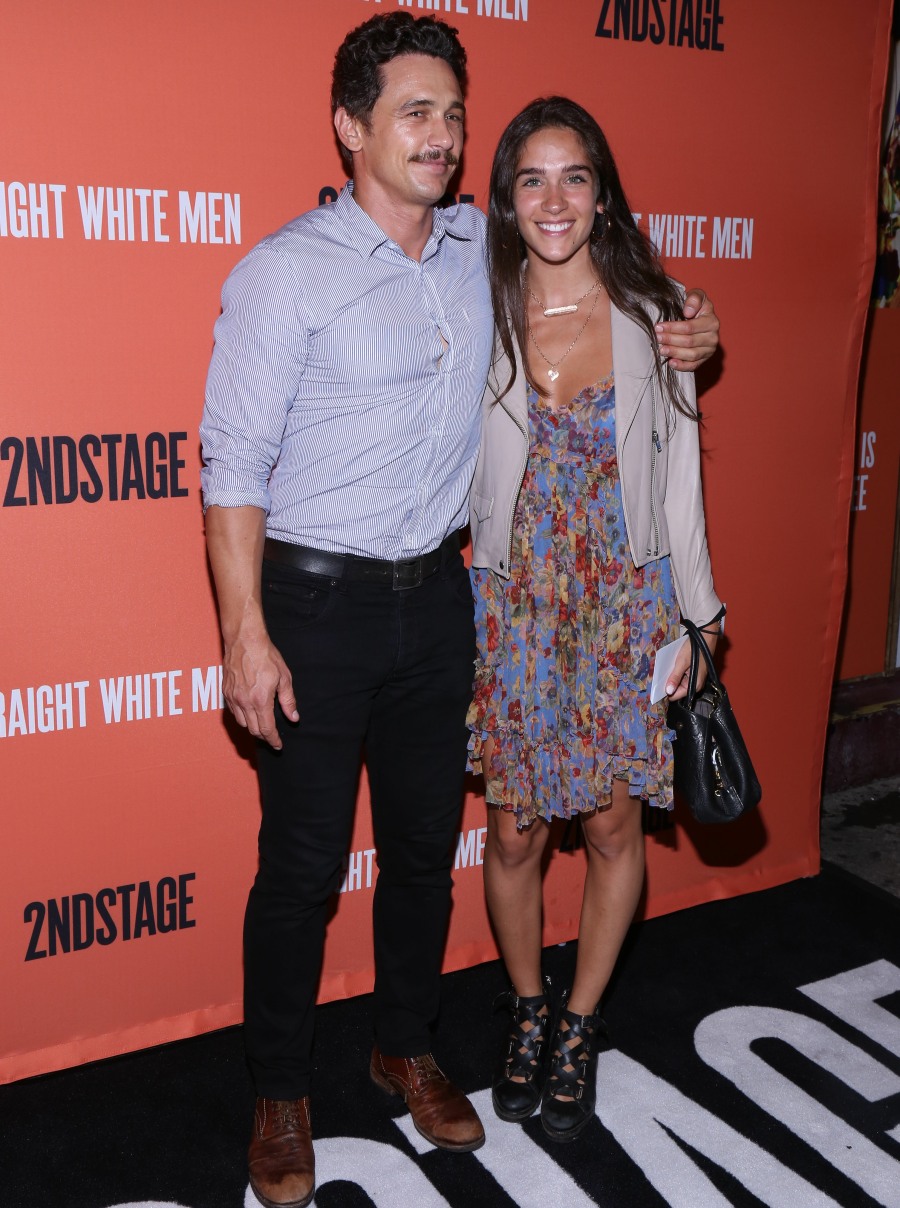 Photos courtesy of WENN.