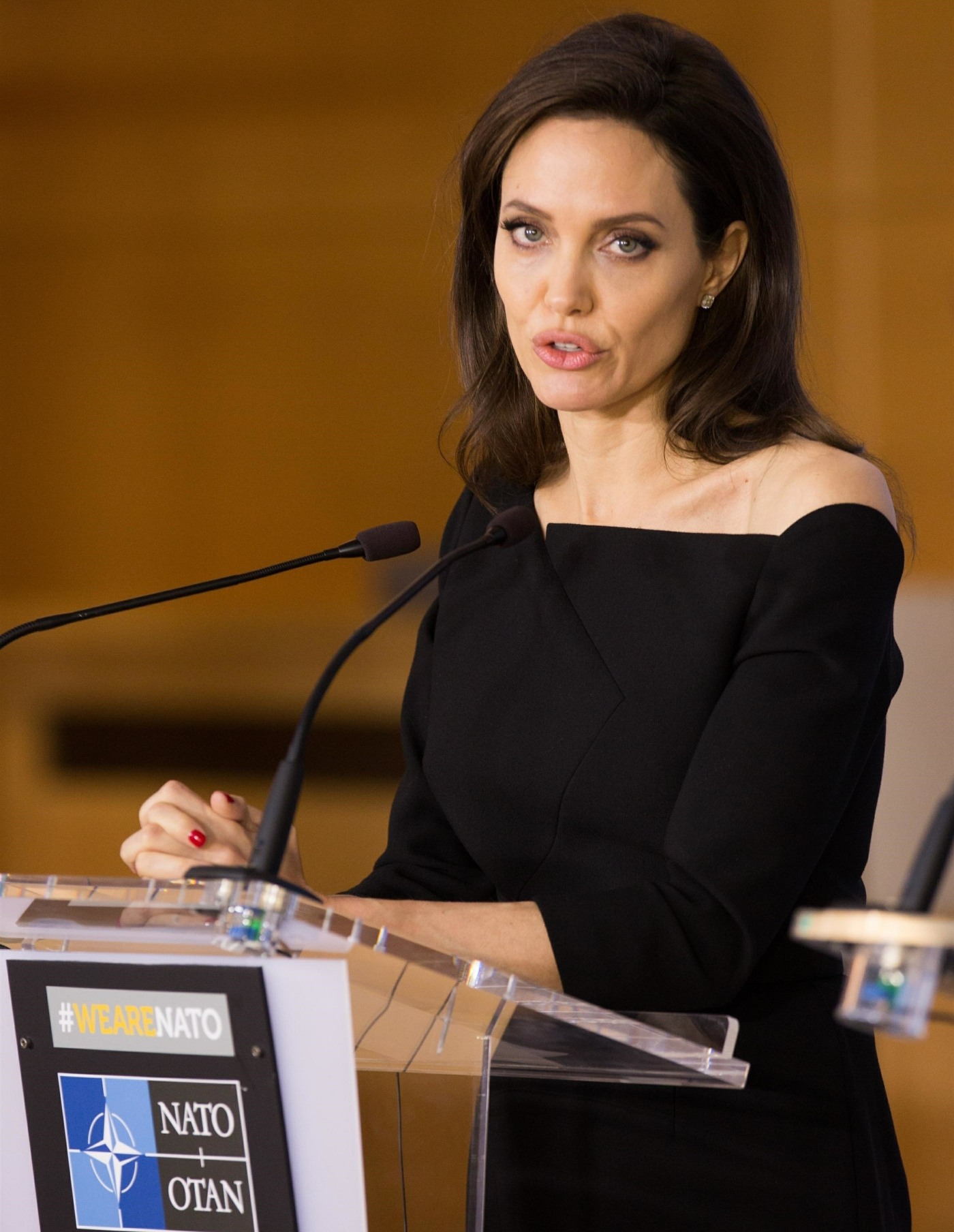 It feels like Angelina Jolie and Brad Pitt are playing two different games with each other. For Angelina, the long game suits her just fine – she'll deal with Brad's outbursts as they come up, but I guarantee that The Villainess Jolie's biggest concern is how everything ends. She's looking at the war, not the individual battles. Brad, on the other hand, is playing a more traditional game, hoping he can simply smear Angelina in the press to the point of capitulation, focusing on individual battles rather than the longer view of things. Brad and his lawyers must have found out late last week that Angelina and her lawyers were about to drop a filing, and that's why they leaked that nasty sh-t to TMZ and Us Weekly, they thought they get ahead of it and/or dirty the water so when Angelina's team made the filing, Brad already looks like the injured party. Except I don't think deadbeat dads can ever be injured parties.
The long-running divorce case of one-time Hollywood power couple Angelina Jolie and Brad Pitt has hit a new level of drama. Jolie, the star of "Maleficent," alleged in a court filing Tuesday that her estranged husband hasn't paid any "meaningful" child support for a year and a half during their ongoing, and at times contentious, divorce — and said she is planning to seek a court order to force his hand.

"[Pitt] has a duty to pay child support. As of present, [Pitt] has paid no meaningful child support since separation," wrote Jolie's attorney, Samantha Bley DeJean, in a two-page brief filed in Los Angeles Superior Court and obtained by NBC News. "Given the informal arrangements around the payment of the children's expenses have not been regularly sustained by [Pitt] for over a year and a half, [Jolie] intends to file an RFO for the establishment of a retroactive child support order." (An RFO is a request for a court order.) The court filing did not define what is "meaningful" support.

Pitt's spokesman did not immediately comment. A source close to the actor insisted, "Brad has fulfilled his commitments."

Mindy Nyby, a spokeswoman for Jolie, said the "aim of Angelina's routine filing is to promote closure to the marriage in a way that clears a path toward the next stage of their lives and allows her and Brad to recommit as devoted co-parents to their children."
After NBC News broke this news, TMZ got their hands on the filing and they noticed something else: Angelina is looking to get a divorce decree before they even settle all of the custodial and financial sh-t. Like, she's totally done and wants to be divorced by the end of the year. And while Brad didn't comment to NBC News, all of the little Pitt minions ("insiders") ran around to every outlet they could find. One insider told E! News that "Brad always fulfills his commitments." Jennifer Aniston's eye just twitched. All of New Orleans just side-eyed that too. But the nastiest reaction from "insiders" was in Page Six:
Sources close to Pitt, however, say this is a campaign to smear him because the former couple can't agree on a settlement.

"This happened because Brad became fed up and said he wanted to start the formal process of divorce again and filed papers to do that," a source close to Pitt told Page Six. The "Maleficent" star filed for divorce in September 2016, but divorce proceedings were ultimately put on hold while they sorted out their child custody issues. Sources close to Pitt claim Jolie has been extremely difficult.

"Brad has completely lived up to his commitments as far as child support and will continue to do so," the source said. "This is nothing more than a publicity stunt because he wanted to restart the formal process to divorce."
Brad's still trying to make people forget that Angelina fled the private plane with their children, went to an undisclosed location, ghosted him thoroughly and filed for divorce immediately. She dumped him. For cause. And he's still trying to play it like he did the dumping.
As for the rest of it… yes, it's messy. But at least now we know why Brad was leaking to TMZ late last week. He knew this was coming and he tried to smear her – as he's still trying to smear her – as a "difficult" bitch who is just mad because he dumped her. Is anyone buying that?
Also: TMZ dropped this story around midnight EST, and I'll summarize: sources close to Brad Pitt insist that Angelina Jolie is a bitch who is hellbent on "smearing" him (LOL) and that Brad has already paid Jolie "millions of dollars."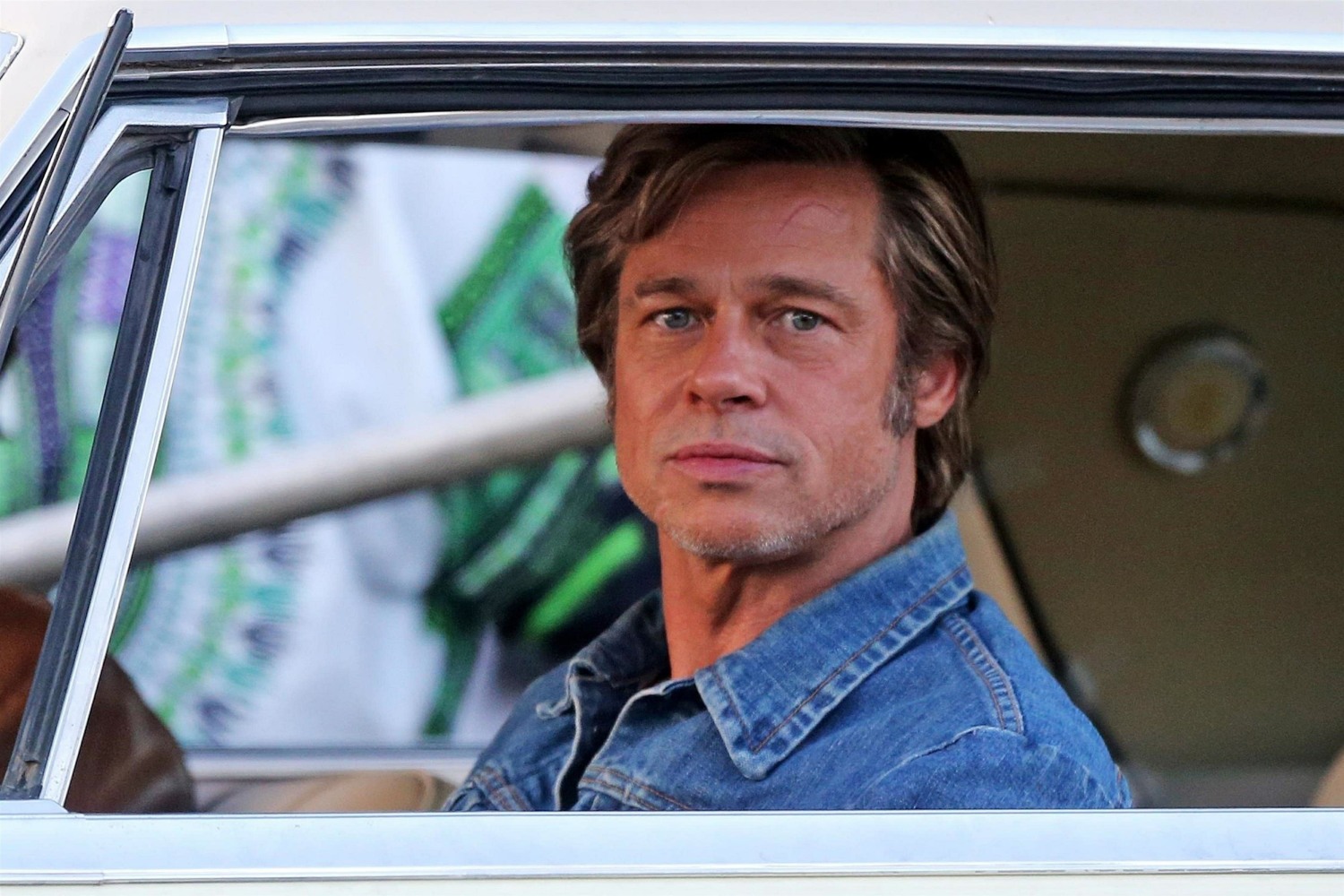 Photos courtesy of Backgrid.