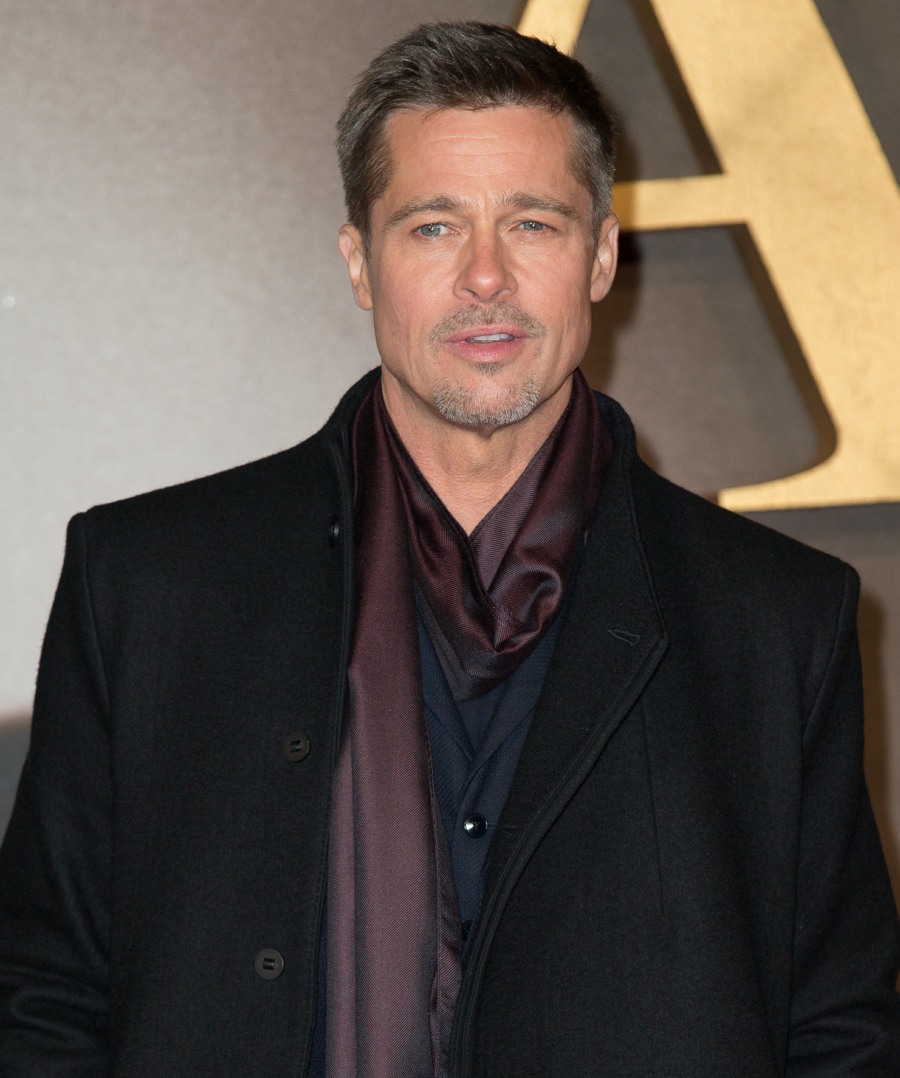 Ever since Angelina Jolie's lawyers filed papers announcing their intention to seek back child-support from Brad Pitt, the shenanigans have been flowing like wine. Brad's lawyers came out and claimed that he's already "paid" more than $9 million to Angelina and the kids, although by their own accounting, $8 million of that was a loan. Which is what Jolie's lawyers said in rebuttal: a loan is not child support. It's especially not child support when Brad is making Angelina pay interest. Anyway, as I said, there have been shenanigans. Many of the ride-or-die Pitt stans have been questioning why Angelina would even NEED a loan or why she would NEED child support.
There are a lot of numbers being floated around, so I thought I'd add my take on the Jolie-Pitt situation, and to be 100% clear, this really is simply MY take, based on covering Brad and Angelina for years. Angelina's overhead has always been pretty low, and she's not blowing a ton of money on anything fancy, like clothes or jewelry or cars. Her one big "splurge" is her private plane habit. My guess is that during the Brangelina years – when they were still together – Brad paid for almost everything, from their real estate purchases to their security to the kids' education/tutors/what-have-you. Brad has always been the wealthier one, but Angelina has likely stocked away a nice chunk of money over the years, but nothing like the inflated $100-150 million figure. My guess, judging on how much money she gives away and how little she's worked on big studio films in the past 13 years, is that she probably has, at most, $20-30 million tucked away. God knows how liquid she is, and God knows why she chose to accept a loan from Brad. My guess is that it's much more complicated than "she didn't have the money." People take loans for all kinds of reasons.
Still, TMZ's BRAD STAN sources want you to wonder why that difficult villainess is so hard up for money that she would *checks notes* ask the father of her six children for child support two years after a violent, alcohol-fueled incident on a private plane.
Angelina Jolie is sounding the alarm … all is not well in the money department. TMZ broke the story, Brad Pitt loaned his estranged wife $8 million to buy a house … a little weird for an actress who has raked in millions for years. Sources familiar with the situation tell us, Brad's income and net worth far, far exceed Angelina's … it's not even close.

Fact is … Angelina has not made money an issue in her divorce until several weeks ago, when she asked a judge for a formal child support agreement. As we reported, Brad has paid Angelina $1.3 million in support over the last 2 years and she didn't complain until late last month. Our sources say Brad and Angelina don't have a prenup, which means anything they earned while they were married is a 50/50 split. That benefits Angelina, but the problem is … they married in 2014. Brad made more than her throughout their relationship, which began in 2004. The only way Angelina could get a cut of Brad's income from 2004 – 2014 is if she could prove they had an agreement that he would support her.

We're told she's talking about filing such a claim. But sources connected to Brad say that's laughable, because they were both extremely rich and such a promise wasn't necessary and never made. What's super interesting … Angelina and Brad delayed tying the knot until gay marriage became legal in California. Brad made that statement in 2006, and it took 8 more years for them to finally walk down the aisle. Had they married in 2006 she'd be entitled to millions more in community property.
Don't you ever get exhausted with TMZ's misogyny and awfulness? I do. I guess since I'm Angelina's lawyer now, I'll say this: she's not asking for support for herself. She's not asking for alimony (…yet). She's asking for child support, which has very little to do with the length of the marriage or how rich she is or whatever. Fathers have to pay child support to their kids without even marrying their baby-mamas ALL THE TIME. It feels like Team Pitt is flailing and they just want to talk about how Angelina is some money-hungry bitch or whatever, but there's such a failure of logic, I don't even know what they're arguing.
Also, Team Pitt went to The Blast as well, all to claim that Angelina is getting a big paycheck from Disney for Maleficent 2. You know, the film Brad pitched a fit about her doing because she took the kids to London… after she didn't work for a year and a half because she was focused on making sure the kids were in therapy and dealing with everything following the plane incident. It's also her first acting job from a studio since the first Maleficent movie in 2014. She's been doing voice work and producing and directing, but that's not making her a ton of money. But the point of all this is that Brad thinks it's totally fine for him to be a deadbeat dad just as long as Angelina is working (and then he gets to bitch about her working, because it's his f–ked up version of a Catch-22).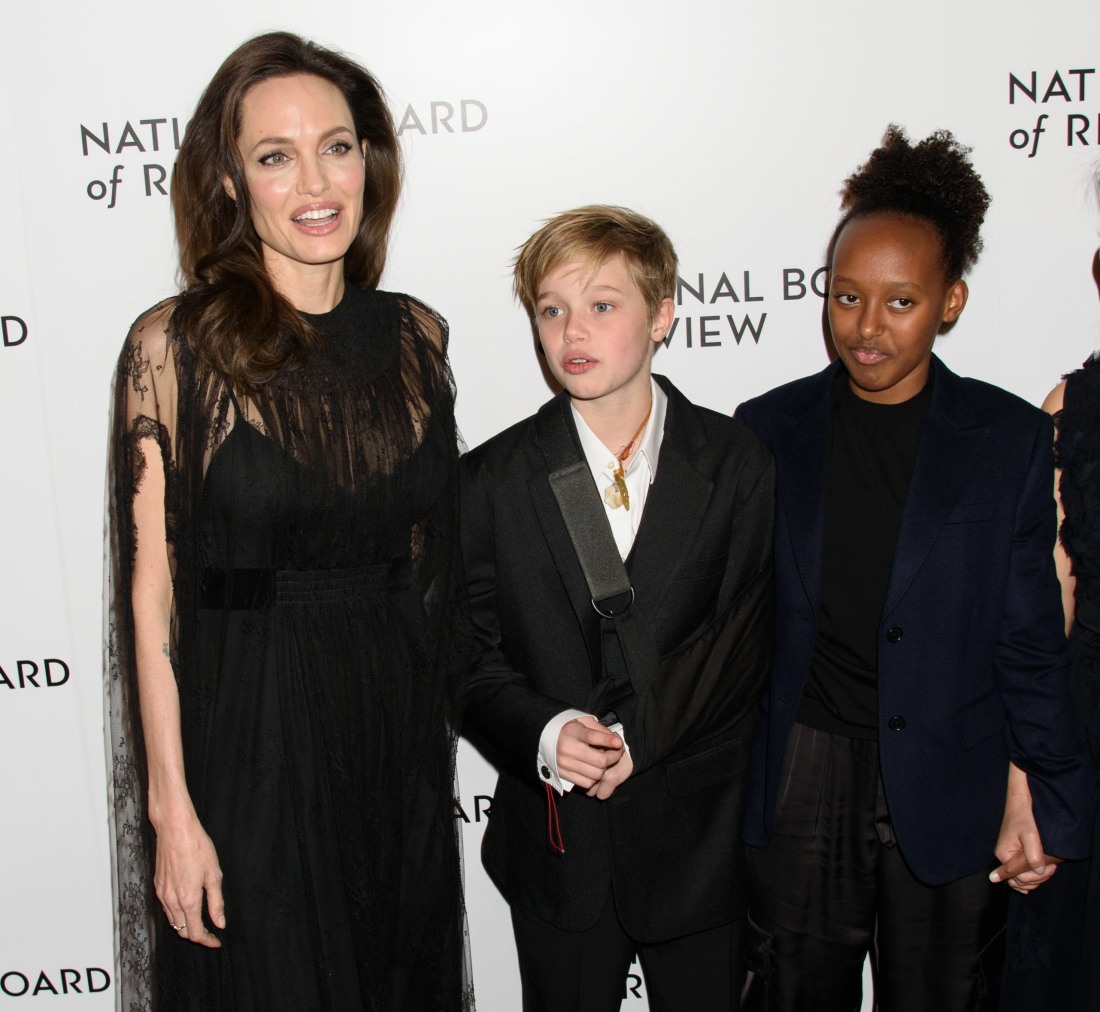 small>Photos courtesy of WENN.