By now, we all know that David Foster is engaged to his girlfriend of one year, Katherine McPhee. We also know that there is a large age gap between Foster, 68, and McPhee, 34. She is younger than most of his four kids. Something else we've learned since their engagement is that David's children not only give them their blessing, but they're some of the couple's most vocal defenders. Daughters Erin, 35, and Sara, 37, have gone on record as saying how much they like Katharine and encourage their dad marrying her. At Amazon's Back to School event over the weekend, Sara doubled down on this by saying that she totally supports this engagement because all her friends have always wanted to date her dad. Uhm, okay?
Katharine McPhee isn't the only one! Sara Foster opened up to Us Weekly about her father, David Foster, and how her pals have always eyed him as a potential suitor.

"He's like forever young," the 90210 alum, 37, told Us on Saturday, August 18, at the Amazon Back to School Prep event in Malibu. "His essence and his aura is that of like a 40-year-old," she said of the 68-year-old music producer. "My 30-year-old friends have always wanted to date him. Always!"

As for the record producer's recent engagement to the American Idol alum, who is 34 years his junior, Sara says she thinks "people need to just get over it" and "mind your own business."

She also gushed to Us about her adoration for McPhee, saying that she's "known her for a really long time, and I think she's a really, really lovely girl." She also noted that "the age difference means nothing."
While 34 years is a big gap, they are both musicians and have many shared interests, I assume they have plenty to talk about (although I realize it's not the 'talking' part that makes people squinchy). That said, I cannot think of a single one of my friends' fathers I wanted to date – at any age. And I've dated men twice my age. I get that it can happen but all of Sara's friends wanted to date him? Foster is not a bad looking guy but he's not 'a bunch of moneyed 30-year-olds want to marry him' attractive. But then I don't know how a 40-year-old aura differs from any other aura so maybe I'm just out of the loop altogether.
Here's the thing I really don't get – who is all this "we love our younger stepmom" professing for? The couple has known each other for a decade and dated a year before getting engaged, it's not like the age-gap comments haven't come up before. And I hate to be a jerk about it but for someone getting married for the fifth time, are we really holding out for happily ever after? It seems odd to me that his kids are pushing this narrative so hard. I think it's great they like their new stepmom, but I don't know why they feel the need for such a hard sell.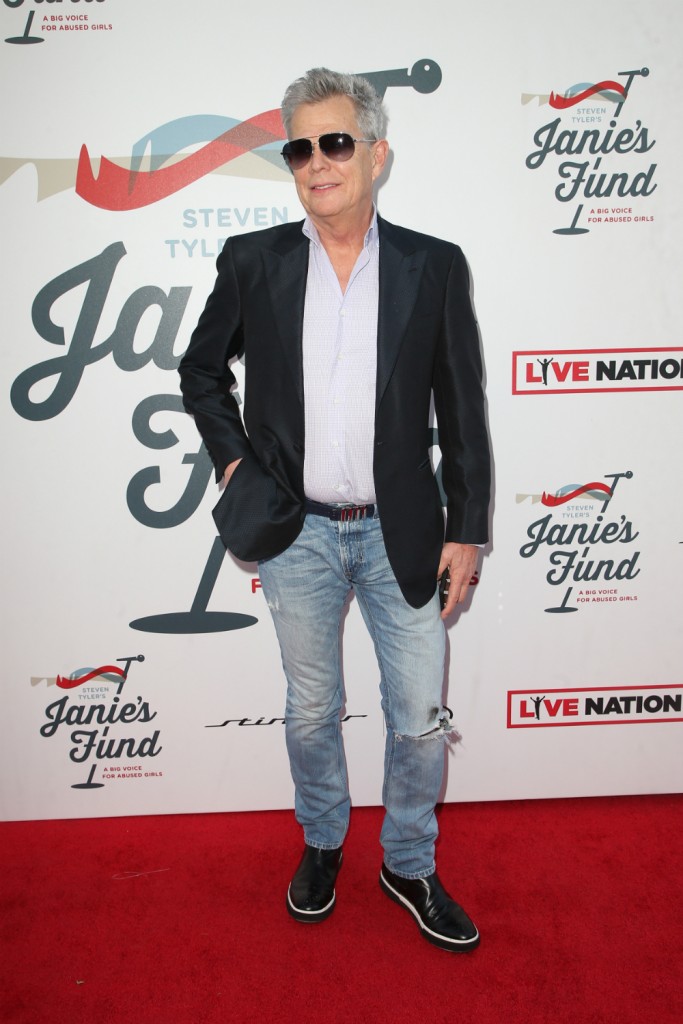 Photo credit: Getty Images and WENN Photos