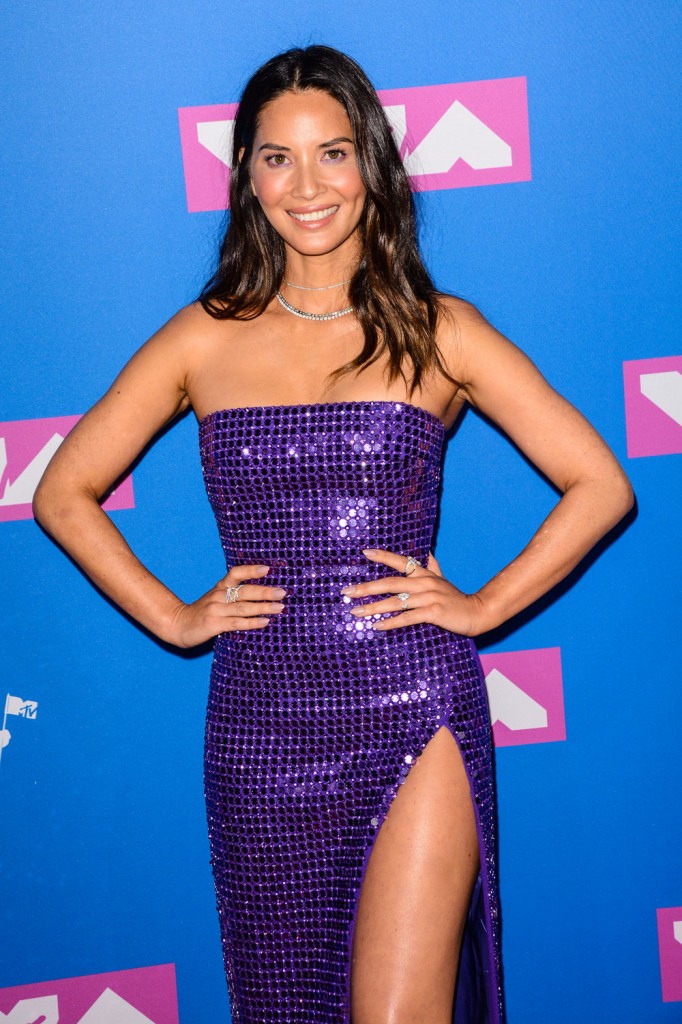 I have a newfound respect for Olivia Munn after she came out swinging for Brett Ratner last fall. She revealed his sexual harassment prior to that actually, and dealt with a lot of abuse from him in the press before the MeToo era. Plus she was funny and a natural as the host of the Critics Choice Awards this year. All that said, she's been rather altered-looking for some time, and she hasn't been upfront about it. That's not to say she owes people an explanation, but she's fibbed about her new face too. Anyway something was going on with the side of her face last night. She was a presenter along with Keegan-Michael Key and it looked more pronounced in motion. In terms of her fashion I thought this glittery purple David Koma gown was just right. It highlights her figure, it's not super revealing and it's a spot on presenter dress.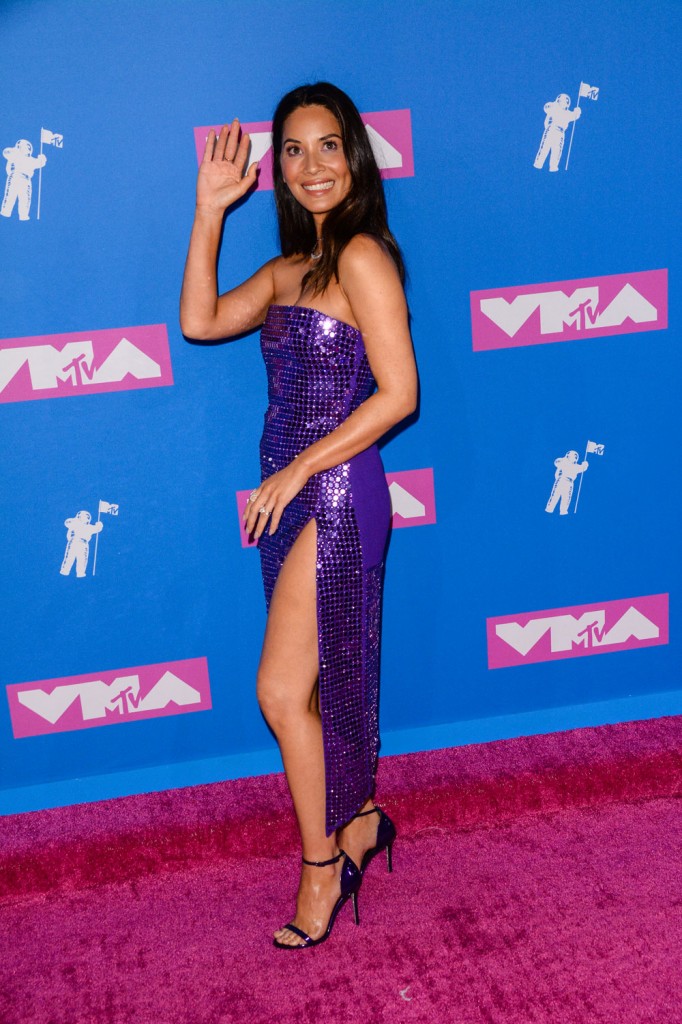 Rita Ora was a mess as usual in sheer Jean Paul Gaultier. During the red carpet pre-show she was bonding with Winnie Harlow about the fact that they have the same stylist, Jason Rembert. I just watched a video interview with Rita and Jason and I think they feed off each other. He probably is just following Rita's fug vision most of the time, but in turn she found someone willing to do that and is likely influencing him too. The more ridiculous his clients look the more we talk about them. Also, she wasn't wearing pasties or anything so I blurred that part.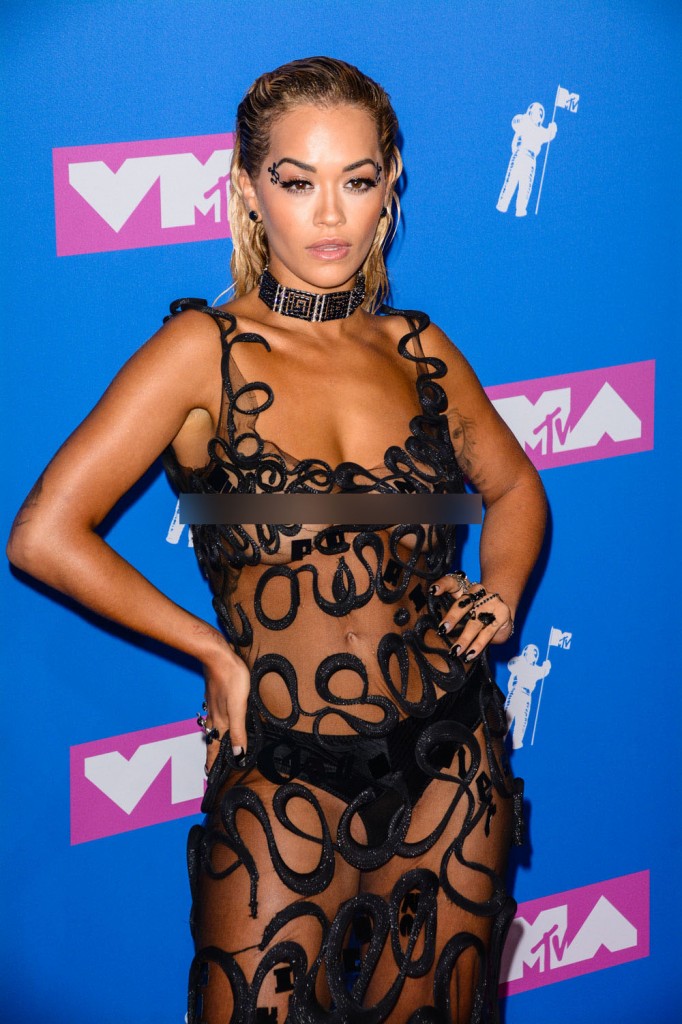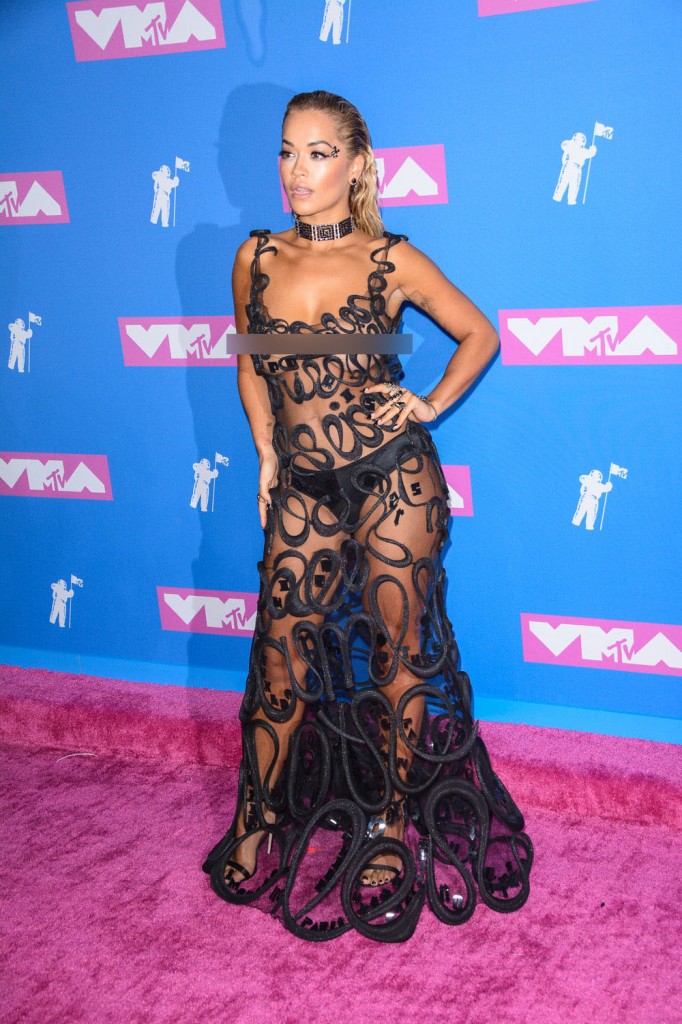 Here's Winnie Harlow in Zuhair Murad. I really like the art deco vibes on this dress, it just looks too intricate for this event. I think it would be better without the fringe on the sleeves particularly.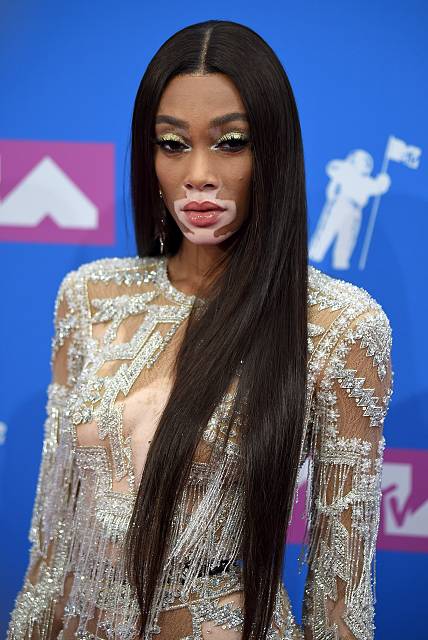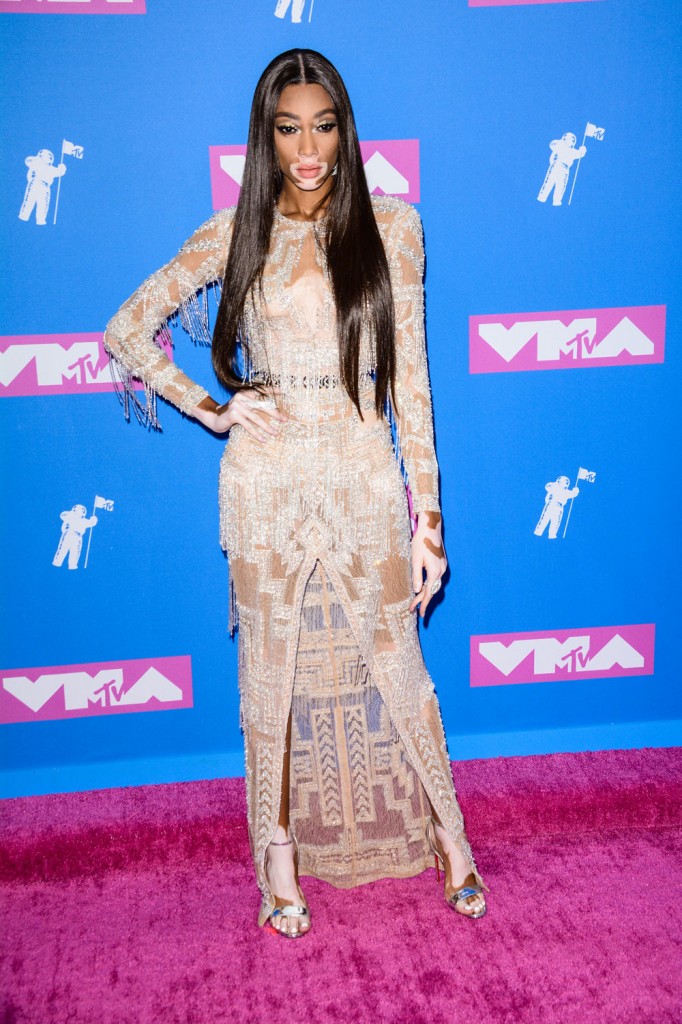 I didn't notice that Iggy Azalea was there until I saw the photos afterwards, which makes me sad for her. The Jersey Shore people got more coverage than she did. She was in a Fausto Puglisi diamond print A-line skirt paired with a simple black bustier. Redcarpet-Fashionawards has the photo of this outfit as originally styled (and incidentally worn by Winnie Harlow). It had a trippy patterned top with it, which gave it more of an impact. Maybe it just seems boring because of the model here. The boots are cool.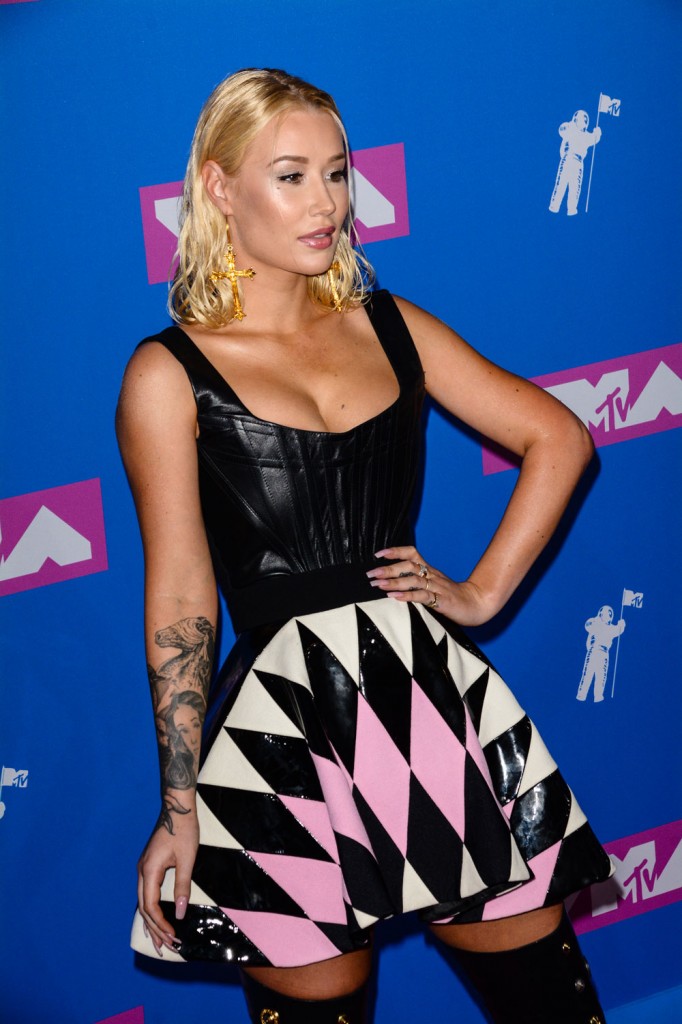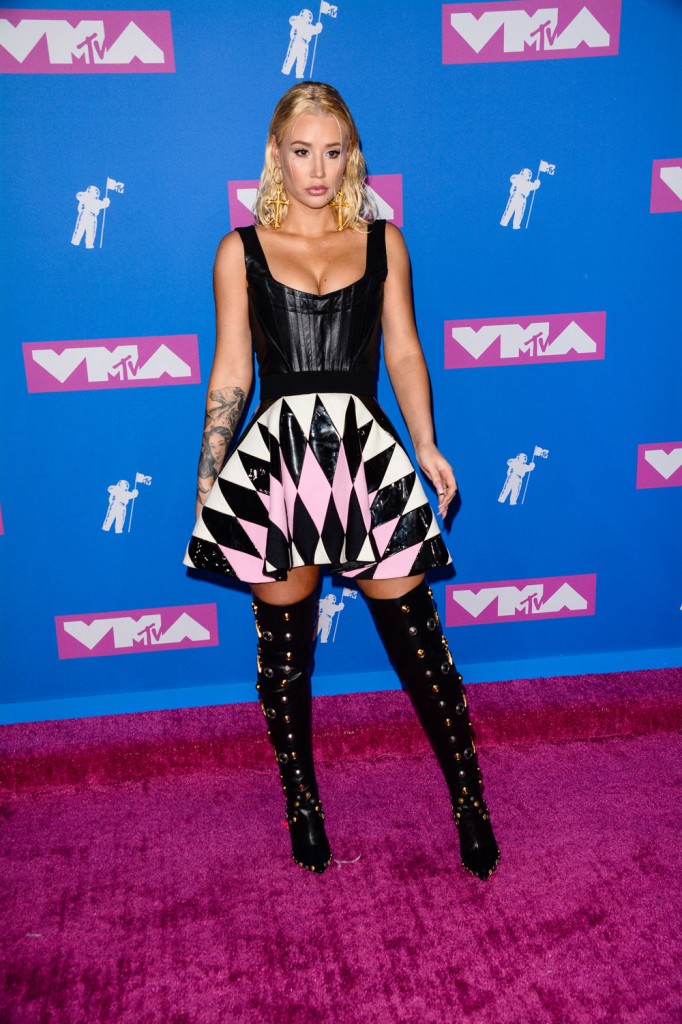 Millie Bobby Brown was in Rosie Assoulin, in a black jumpsuit with a crop top, scalloped waistline and gathered tulle on the shoulders. She's a big enough star now to be given presenting duties without any of her Stranger Things costars as backup. She's just 14 years old and that seems too young to me for her to be put front and center like this.