This may not be a big story for most of you this story but I got quite inspired by Kevin Smith's Instagram post over the weekend so I want to talk about it. Six months ago, director Kevin suffered a near-fatal heart attack. Fortunately, Kevin took the scare as a wakeup call to look after his health. After he was released from the hospital, doctors advised Kevin that should lose 50 pounds for his health. And by gum, that is exactly what Kevin did – 51 to be exact. According to his post, Kevin is following three diets/lifestyles to achieve his weight loss. The first is the plant-based diet that Penn Jillette suggested, which allowed Kevin to shed 17 pounds in just two weeks. Layered on that is the fact that daughter, Harley Quinn, is a vegan so she was able to help him modify his diet to cut out animal products. And thirdly, Kevin was brought on as a Weight Watchers Ambassador and has been following their program through their mobile app. With 51 pounds gone and potentially 10 more to go, it sounds like he's found a winning formula.
I am still not a believer in the plant-based diet that Jillette follows but if it's working for Kevin, all power to him. I put more weight (no pun intended) in Harley Quinn's influence with her knowledge of a balanced vegan diet, though. I, personally, have benefitted from the Weight Watchers program. The apps (I use Livestrong now because it's free) really help me stay on top of it – when I use them. As I said, this post inspired me. I've mentioned a few times that perimenopause has really kicked my a$$ in more ways than one and my weight is a big part of it. Just this weekend I promised myself I would take control of the situation. Basically, my energy has been depleted so I am exercising less. Not so much doing it less, but not being able to exert the same level as before. So I need to adjust my diet because I'm burning fewer calories. I don't need to go back to pre-peri weight, but 10 pounds would be nice. Maybe Kevin and I could be weight loss buddies for that last 10, sending each other inspirational messages and new recipes for zucchini.
Also purely coincidental: I have finally gotten around to watching Veronica Mars and I just watched the episode that Kevin was in, in which he made fun of his weight. Oh how times have changed.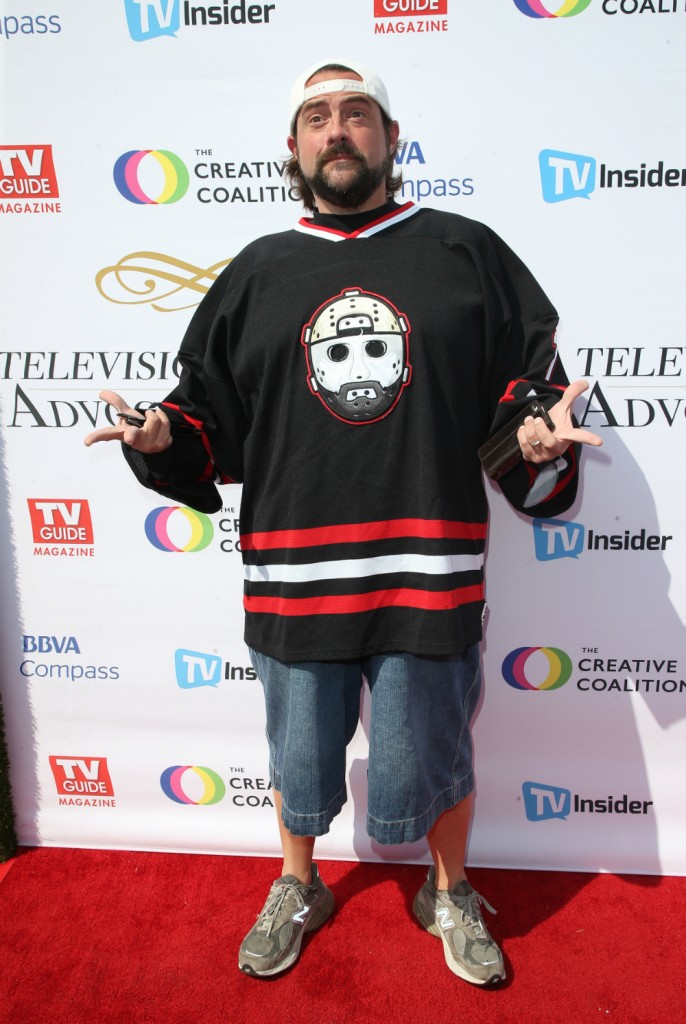 Photo credit: Instagram, Getty Images and WENN Photos