I was going to skip covering this premiere until something occurred to me. Check out the photo that Jennifer Garner used to mark her return to Instagram after driving her ex, Ben Affleck, to rehab and working out the details of her divorce with him. She was quiet for a few days (at least publicly) until that story died down, and then she posted this. The photo is from the premiere of her movie, Peppermint, which is out on September 7. Jen plays a vigilante mom who trains to get revenge after the courts fail to bring her family's murderer to justice. (I'm here for an "older" woman as action hero, however this film is getting criticism for featuring a white savior character killing brown people in a minority neighborhood, at least according to the trailer. If people choose to skip it for that reason, that's completely understandable.)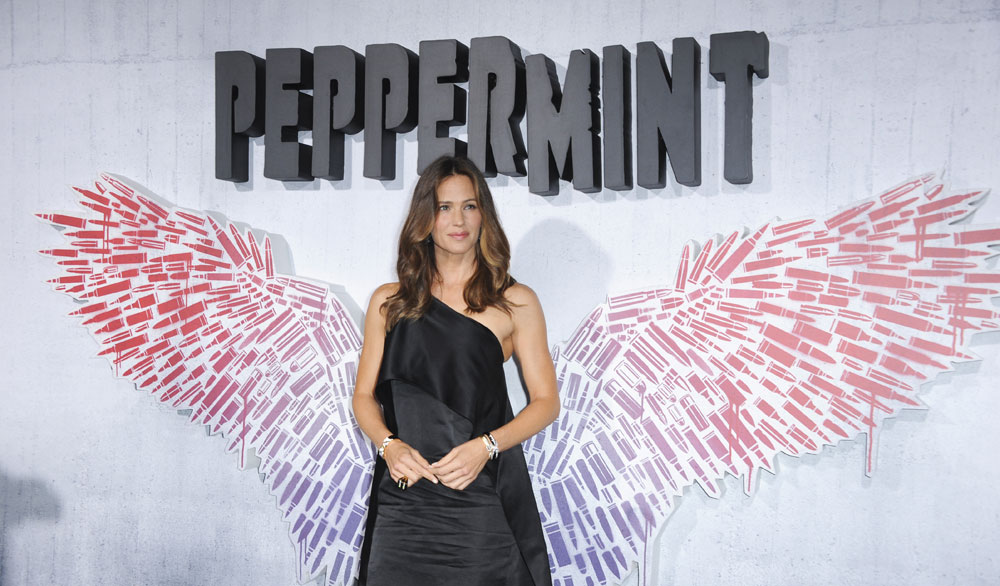 It's very deliberate that Jen is posing in the middle of wings made up of colorful bullets. This reminds me of her interview with Vanity Fair in 2016, when she got the cover after Ben's nanny scandal. She gave this interview before it was confirmed that Ben's giant back tattoo was real. (He initially called it fake for Live By Night, even after Garner said this.)
You know what we would say in my hometown about that? 'Bless his heart.' A phoenix rising from the ashes. Am I the ashes in this scenario? I take umbrage. I refuse to be the ashes.
As I wrote on Instagram, it's no coincidence that the art for Peppermint features giant wings behind Jen's character.
This promotional image for Peppermint has been out for some time and I missed this until seeing the premiere photos. (Also, this is Photoshopped poorly.)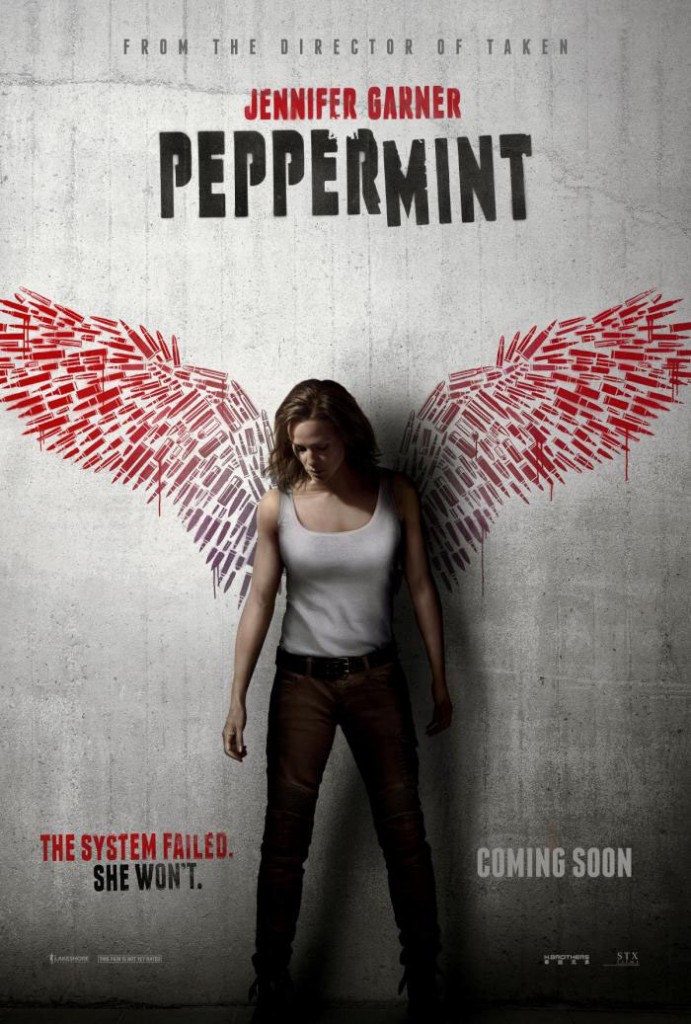 In terms of her fashion, at least she's mixing it up and this isn't as staid as we usually see from her. Jen could do better than this wrinkled Narciso Rodriguez black mullet dress with a cape-like train. Her hair and makeup are gorgeous though.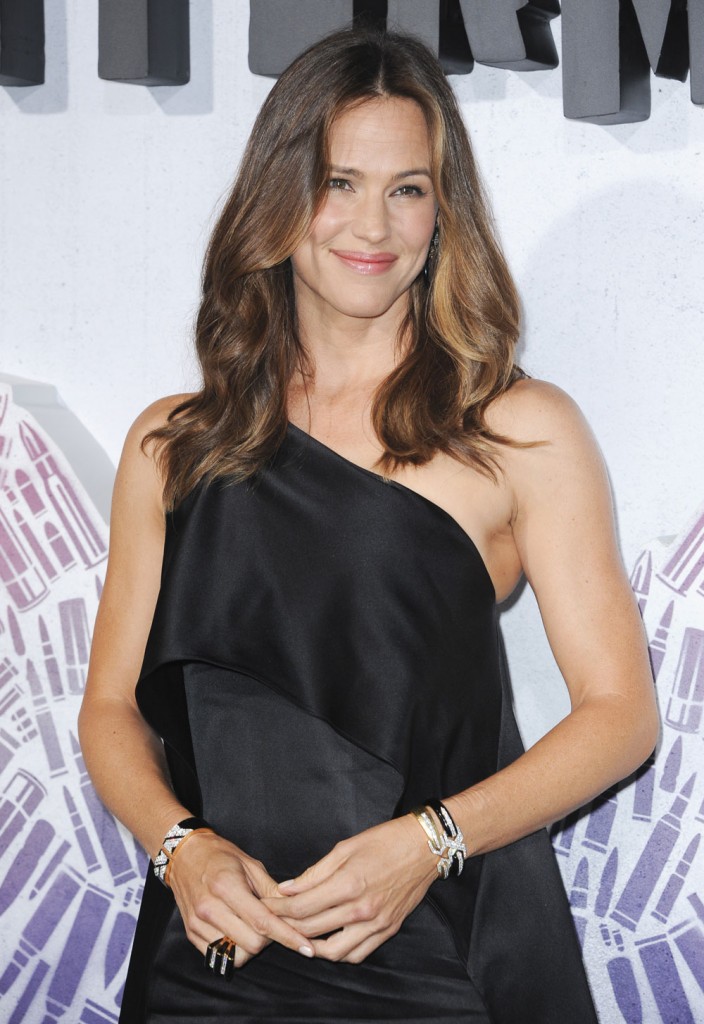 This is Annie Ilonzeh. I'm not familiar with her, but she was on Empire in 2016 and Person of Interest from 2015 to 2016. Holy crap this dress! It's by designer Rami Kadi and while I'm not a fan of the deep v-neck, I think those are overused in general, the skirt is amazing. At first I thought it was made up of separate rainbow pieces but they're rainbow stripes mixed with sheer stripes and the result is so striking. We'll be seeing more of her.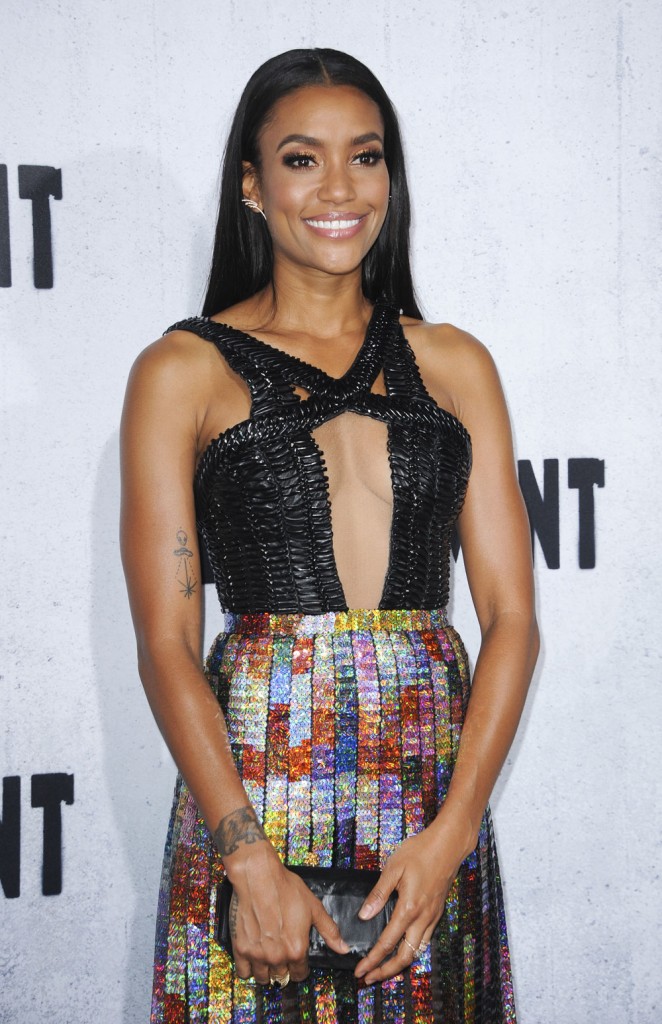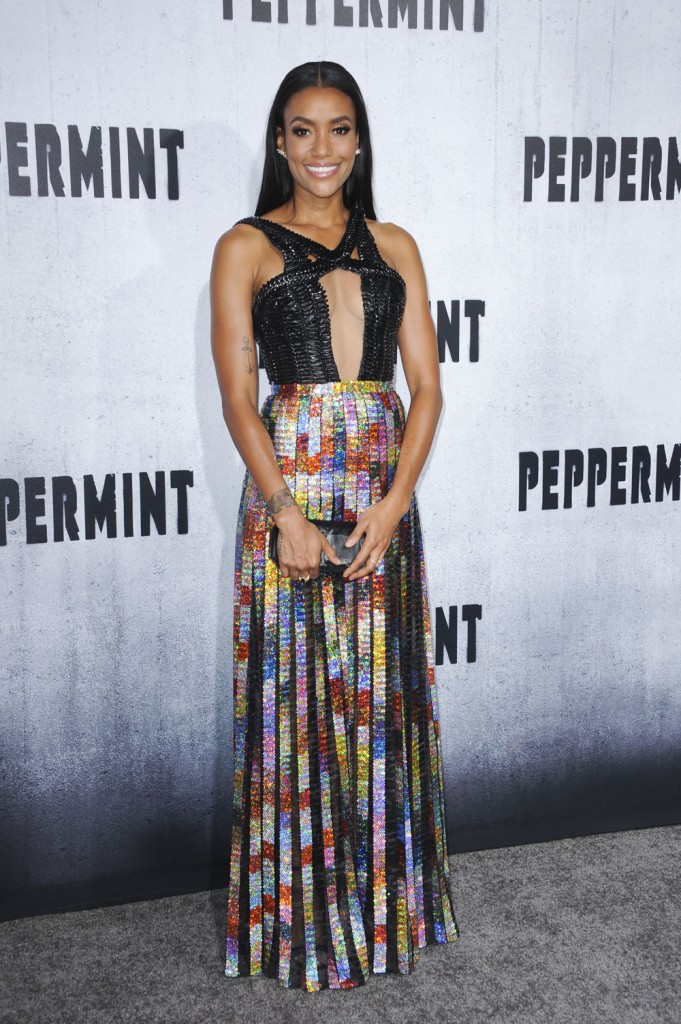 There are some hot dudes in this film. From left to right this is Juan Pablo Raba, director Pierre Morel, Jennifer Garner, John Ortiz, Annie Ilonzeh and John Boyd.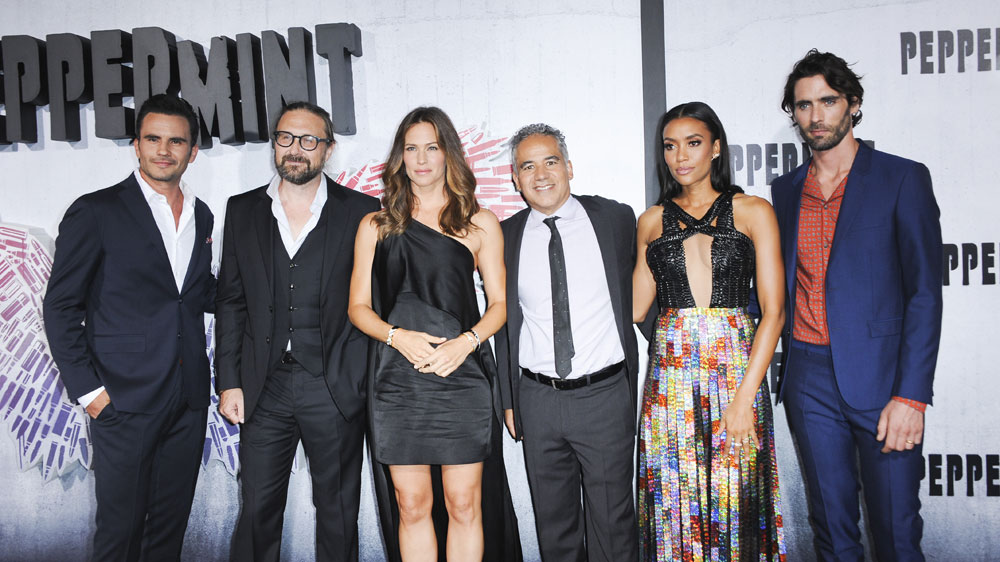 Here are a couple of Garner's Instagram story posts from the premiere. (There are about two more.) She's good about thanking her entire team.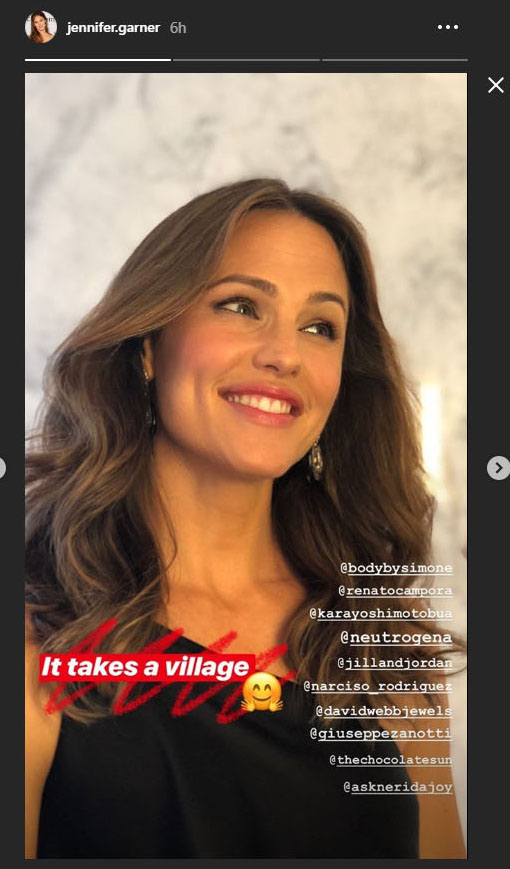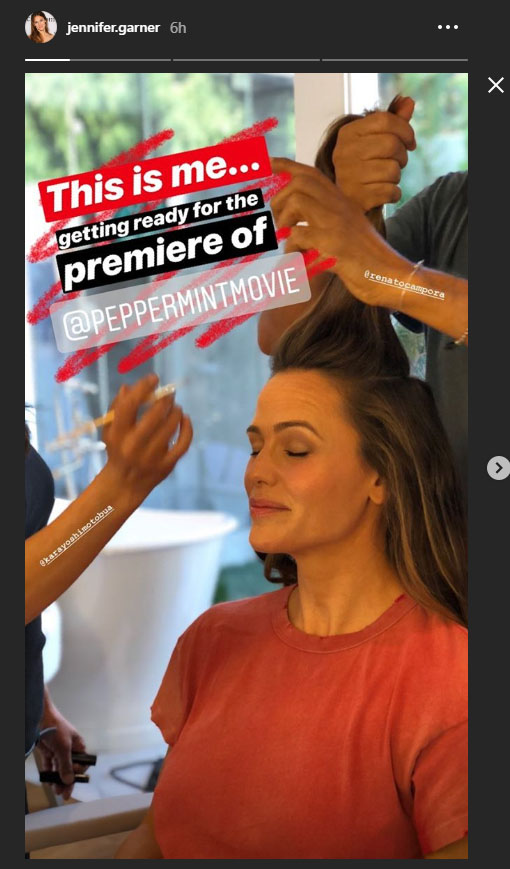 Photos credit: WENN and Instagram/Jennifer Garner