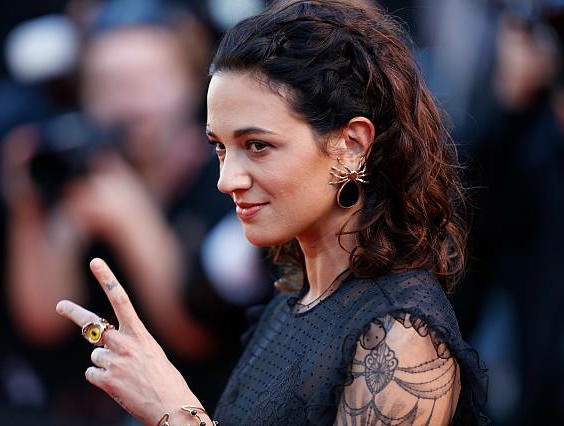 As I've said before, I couldn't even keep Asia Argento's story straight. I doubt she could keep her story straight either – she seemed to be telling different people different things about Jimmy Bennett. We know that Argento, Anthony Bourdain and Argento's lawyers arranged to pay Jimmy Bennett a private settlement of $380,000. We also know that Argento seemed to admit that she and Bennett had some kind of sexual relationship when speaking to other people, but that she denied that it happened in her own public statement. Bennett made a public statement after the news of a settlement came out, where Bennett spoke about not wanting to come forward because of the stigma of being a man or boy who is sexually assaulted. I believed him. I believed Asia Argento got him drunk and raped him when he was just 17. I believed that he had no desire to tell his story publicly, but as he saw Argento embraced by the Me Too community, he was left feeling unsettled. Anyway, Argento has more to say…
Asia Argento says Jimmy Bennett — who had sex with her when he was 17 years old — is lucky she didn't file charges that HE sexually assaulted and then extorted her. Argento's lawyer, Mark Jay Heller, tells TMZ, his client's text messages that TMZ posted tell the real story about what went down at the Ritz-Carlton hotel in Marina del Rey, CA. The text in question read, "The horny kid jumped me … I had sex with him it felt weird." She goes on to say she was "frozen" when he was on top of her. Heller says, "Asia chose at the time not to prosecute Bennett for sexually attacking her."

As for her statement after the story broke — "I have never had any sexual relationship with Bennett" — Heller says she was being honest because it was a one-time only encounter and not a relationship.

Heller goes on to claim Bennett smelled a payday and tried to extort Argento, especially when he found out she was dating Anthony Bourdain. He says Bennett "chose to intrude on that relationship and demand financial payment from Bourdain in consideration for not embarrassing Asia and indirectly Bourdain …"

Heller says Anthony chose to protect Asia by agreeing to pay $380k even though she did nothing wrong. And, Heller says, Bourdain paid $250k up to this point, but Argento will not pay the balance.

Heller ends by attacking Bennett, saying, "Asia does not intend to prosecute Bennett for his conduct and recognizes that his unfortunate past, his stalled acting career, and a lawsuit against his own parents for allegedly misappropriating more than a million and a half dollars from his account might explain his desperation to seek money from Asia and Bourdain for this falsely alleged incident that took place more than 5 years ago."

The attack against Bennett is odd … because Argento has spoken out against shaming alleged victims in sexual assault cases. Bennett claims he was indeed sexually assaulted by Argento.
I'm already really tired today so I'm not going to beat around the bush. Here's what I think: I think Argento is a manipulative predator who sexually assaulted a 17 year old boy, then manipulated her boyfriend (Bourdain) into paying the kid off. I think she's only saying Bennett assaulted her because she doesn't have the money to pay off the rest of the settlement. Maybe I'm wrong. But good God, this is awful. What she's doing to this young man is really unsettling.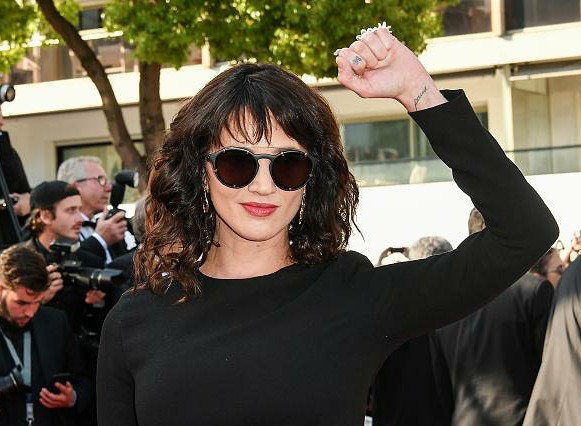 Photos courtesy of Avalon Red.