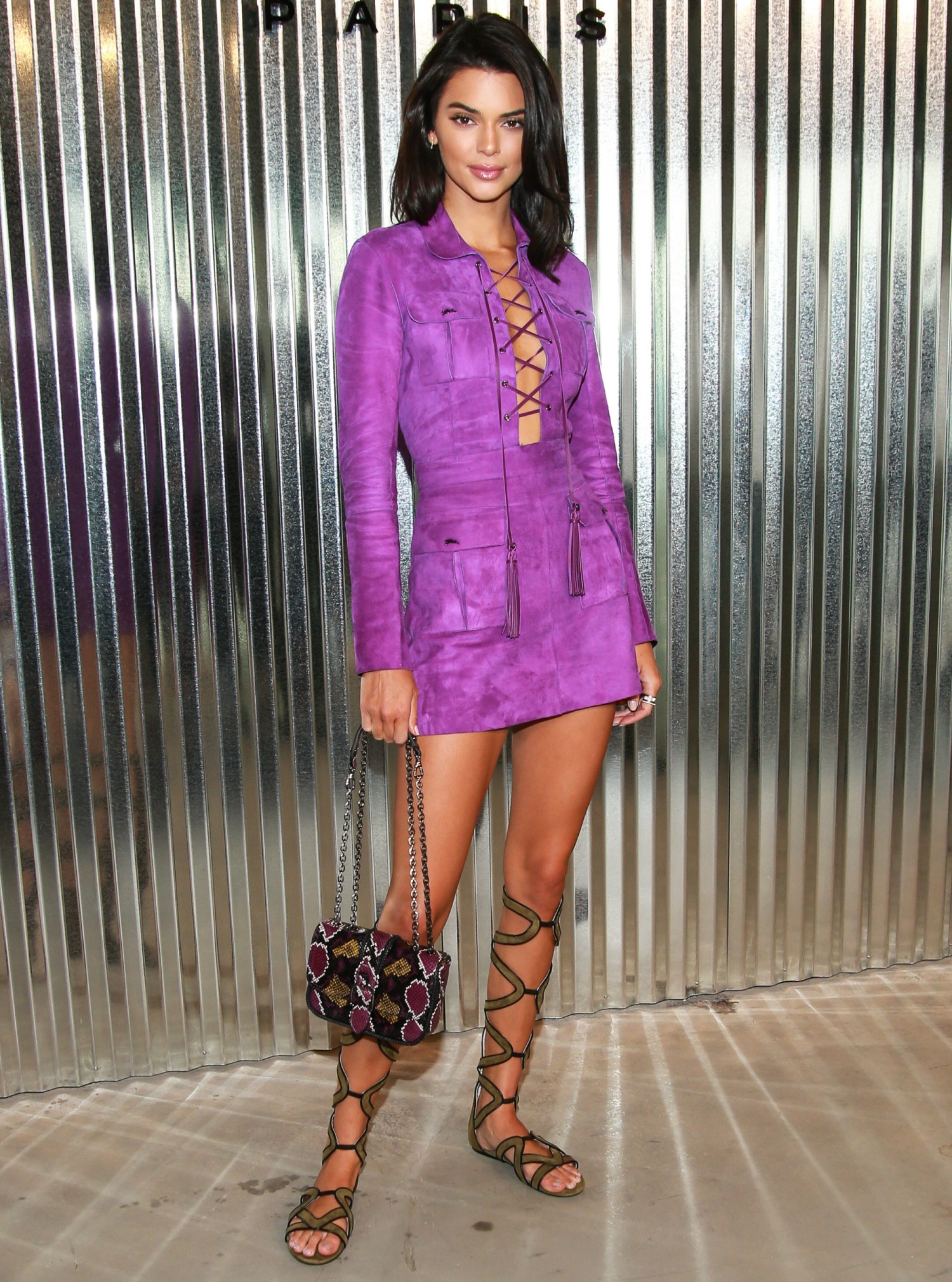 Here are some photos of Kendall Jenner wearing a cute purple dress for an event for Longchamp. Kendall has been in New York for about a week, preparing for New York Fashion Week and attending events. That's what I wrote last week, when we discussed that bizarre Page Six item about Kendall making out with Anwar Hadid – I thought Kendall was actually going to be working some runways for NYFW. She is not. According to Vogue, Kendall is "taking this season off."
Kendall Jenner is in New York for Fashion Week, but the model is taking this season off and making the social rounds, instead. Jenner made a few stops last night—appearing on the Tonight Show in Tom Ford, popping by Russell James's book party alongside Cindy Crawford.
That Vogue piece was about her outfit, but this is the first I'm hearing about Kendall taking the season off. She's basically just in New York to attend parties and promotional events. She's not going to put one foot on the runway. So here's my question: was this Kendall's choice or nah? Remember, Kendall created a recent controversy when she discussed working runway models, telling Love Magazine: "Since the beginning we've been super selective about what shows I would do. I was never one of those girls who would do like 30 shows a season or whatever the f–k those girls do. More power to 'em." Kendall's comments were seen as snide and elitist towards the young models who *have* to do runway work because that's their job. Models widely criticized Kendall and her dumb non-apology didn't do anything. So did designers refuse to hire Kendall this season or did she say no to designers? I bet it was a little of Column A, a little of Column B.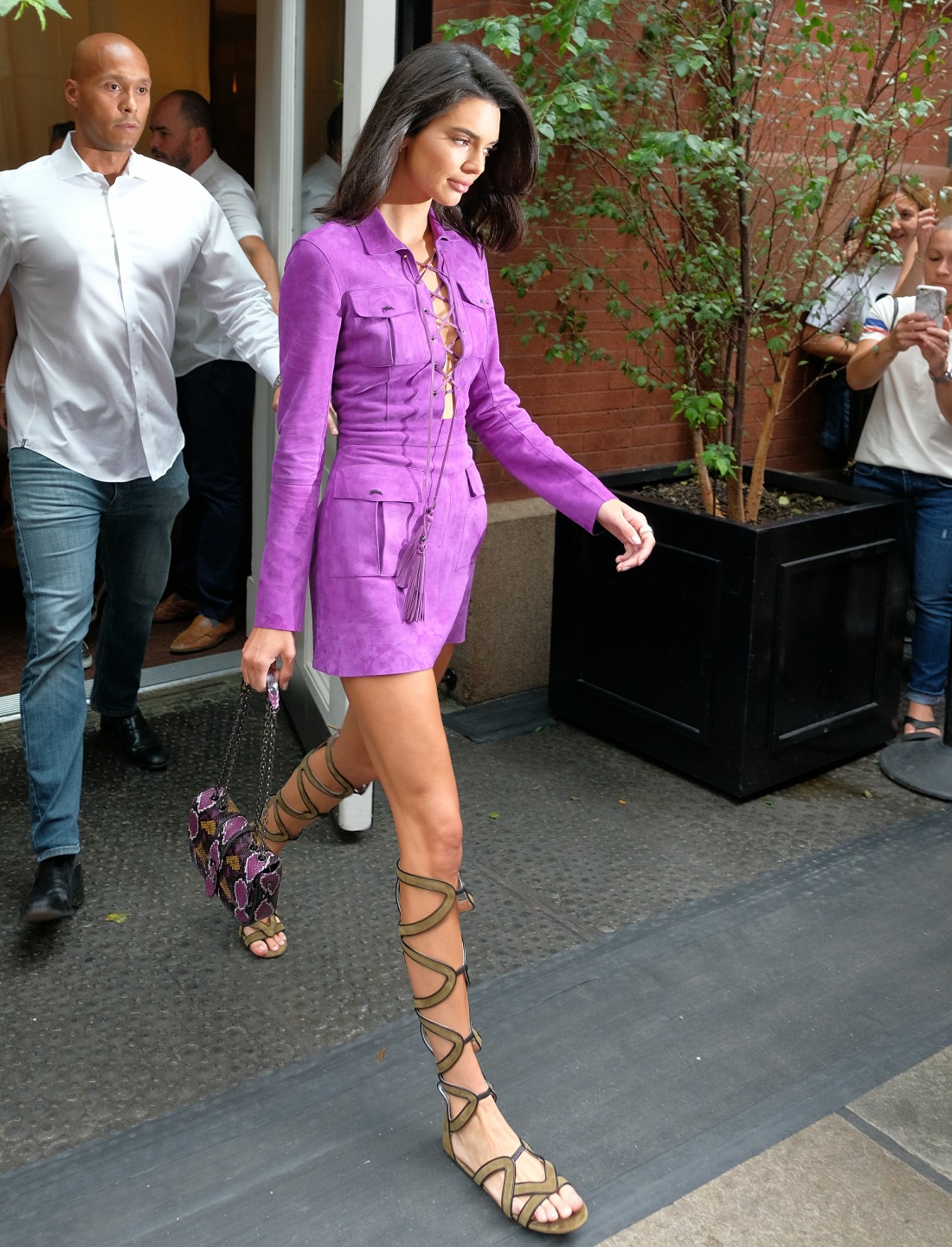 Photos courtesy of WENN, Avalon Red.