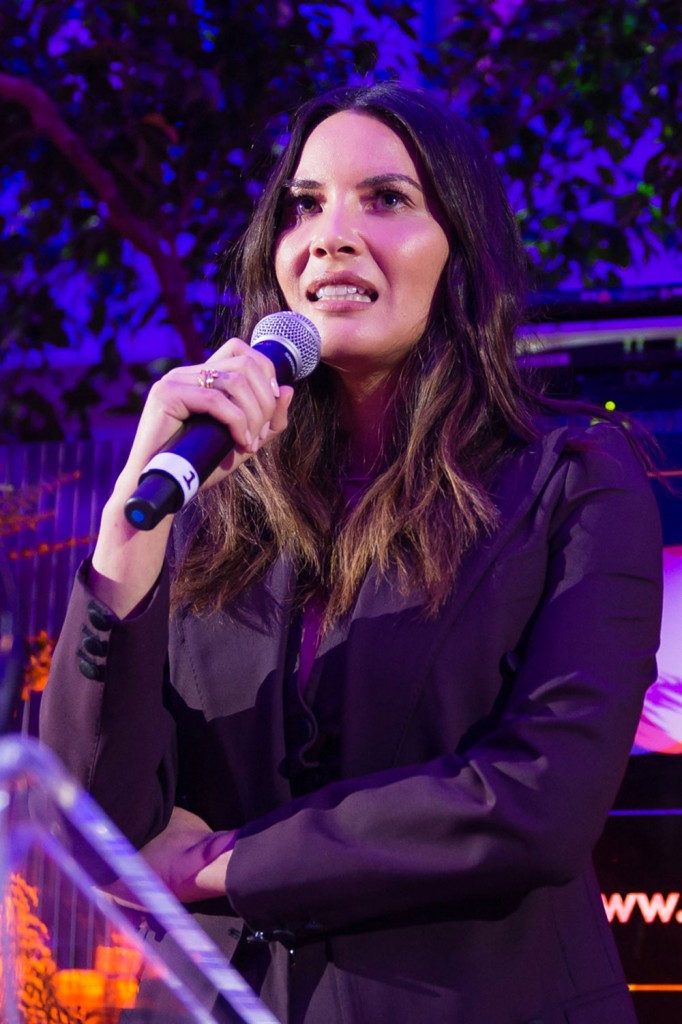 Olivia Munn found out shortly before her movie, The Predator, was set to premiere at TIFF that the director had hired a convicted sex offender to work with her. Olivia had a single scene with the man, who served six months in prison for inappropriate contact and seeking a sexual relationship with a 14 year-old girl. When Olivia found out about the actor's conviction she reached out to 20th Century Fox, which ultimately pulled the scene but did not contact her about it. Director Shane Black explained in a statement why he hired his friend, apologized and said he was misled about the nature of the man's conviction, but did not personally contact Olivia. It turns out that none of Olivia's costars reached out to her or said anything to her about it before the film premiered either. In fact they practically shunned her. The director skipped the TIFF premiere, presumably because of this issue. What's more is that she contacted everyone to warn them about this, so not only did they not get back to her, they didn't even talk to her about it. Here's what Olivia told ET about being ignored after this issue came out in the press.
"[Striegel's firing] came out on Thursday and the interesting thing is not one of my cast members reached out to me to say 'Are you ok?' or 'thanks' or anything," she said, fighting off tears. "At the premiere that night I look over and the other five cast members are giving the director [Shane Black] a standing ovation, but they didn't even give me a call that day.

"I keep pushing forward and keep going knowing that at least you did the right thing, even if you're not getting that support. The only reason I'm talking about this publicly when usually I wouldn't talk about something so personal is because today, in the middle of an interview a cast member walked out and refused to do any more interviews with me because they said questioning when they're with Olivia is too draining for them… I'm trying not to cry. I'm not crying because I'm sad, it's a very frustrating feeling to be treated like you're the one who went to jail for a crime against a child when all I did was the right thing."
After doing some press with Olivia for the film at TIFF, all of but one of Olivia male costars bailed on their obligations and left Olivia alone hours earlier than they were scheduled to leave on Saturday. I cannot confirm who left, but they may have included Boyd Holbrook, Thomas Jane, Augusto Aguilera and Trevante Rhodes (Note that these are the people I presume bailed based on reports. THR does not specify who was scheduled. The LA Times did get interviews with Aguilera and Rhodes earlier in the day, who were supportive of Olivia before ditching. Keegan Michael Key's people issued a statement to THR that he had a prior commitment that was prescheduled and that he "reached out to Olivia privately last week," however that is not consistent with her version.) The only costar who stayed was Jacob Tremblay, the kid from Room who is 11 years old. This says volumes about the culture of the film industry. It's possible that Fox pulled all the other actors. Here's some of what she told THR and I would recommend that you watch the video of her interview. She is brave AF.
Munn did show up to THR's Video Lounge in Toronto on Saturday afternoon, but instead of doing an interview alongside available cast members, Munn was joined only by Tremblay after a few of her fellow actors backed out of scheduled interviews, presumably because of the subject matter of the deleted scene…

Can you walk me through and tell me what the past few days have been like for you after this news came out?
It's been most tough on the Jane Doe that was in the story because the victim is the victim. Whatever she's gone through the subsequent years is most important to me. The outpouring of support online and from the media and everyone just validating that it's the right thing to do has been really uplifting and helps me breathe a little easier. … We're making movies. We're not in the mafia. I haven't spoken against the family. This guy isn't in our movie anymore. I try to do the right thing and that's all I can do, and when I see something, you do something. You don't just sit back and hope it protects your movie. The movie is a great movie, the scene isn't in there. It's going to do well. At the end of the day, it's just a movie. We can't tell stories about people and not care about people. … There are people who get very mad at you for not just helping them bury it.

I saw you tweeted yesterday that you're contractually obligated to be here but it might help everyone breathe a little easier. How hard has it been walking through this with your cast and with Shane Black?

Well, I haven't heard from Shane. I did see his apology that he put out. I appreciate the apology. I would have appreciated it more if it was directed toward me privately before it went public and I had to see it online with everyone else. It's honestly disheartening to have to fight for something so hard that is just so obvious to me. I don't know why this has to be such a hard fight. I do feel like I've been treated by some people that I'm the one who went to jail or I'm the one that put this guy on set. I found out, and I was really important to me to have the scene deleted. When the press found out, they asked for a statement, I gave a statement. I found out those details like everybody else did. It was shocking and disturbing. Now when I'm being asked about it, I don't know how to lie about it. I don't know how to pretend, I don't know how to skirt around the issue. I just know how to be honest about it. It's a very lonely feeling to be sitting here by myself when I should be sitting here with the rest of the cast.
Olivia said that while she hasn't had much support from her coworkers she's getting a ton of support from people online and the people she meets and that it "just means so much." She explained that there's no reason for the people in power to change unless there's pressure from the public and it affects their bottom line.
Also, people have been dragging me personally for taking Olivia's side in this. I'm with her, I stand with her, and she is brave as f-k for doing this. As she states so well are not two sides to this. I am a fan of hers now.
Trevante Rhodes said earlier, prior to leaving Olivia to do press by herself for whatever reason, that he wasn't disappointed in the director, but that he "was disappointed in the situation, and I'm happy that Liv spoke up." Augusto Aguilera said "I thought about the possibility of this continuing to happen, and where it happens — and also to Liv, for speaking up on such a subject, because it takes a lot of courage to be able to say that."
Follow this thread on Twitter for Sterling K. Brown's response. He was not at TIFF. He ultimately sides with Olivia but this is somewhat disappointing to me in that he's making the "both sides" argument, however many people are applauding him for being supportive.
.@oliviamunn I'm sorry you're feeling so isolated, my dear. And I'm sorry you've been the only one to speak up publicly. I was not at #TIFF so I didn't have an opportunity to be there with you. There are two main issues as far as I see it. First, what is and is not forgivable?… https://t.co/NQQpoO9kPa

— Sterling K Brown (@SterlingKBrown) September 9, 2018
You know who isn't ambigious about this? Thomas Sadoski, remember him? He's worked with Olivia but is not in the movie. As of press time, Thomas Jane has not said anything.
💛 @ThomasSadoski Your support means so much. It's amazing how many people expect you to put the movie first, especially if you're the lead. On something like this- where a child has been hurt- my silence will never be for sale. And if it costs me my career they can take it.

— om (@oliviamunn) September 6, 2018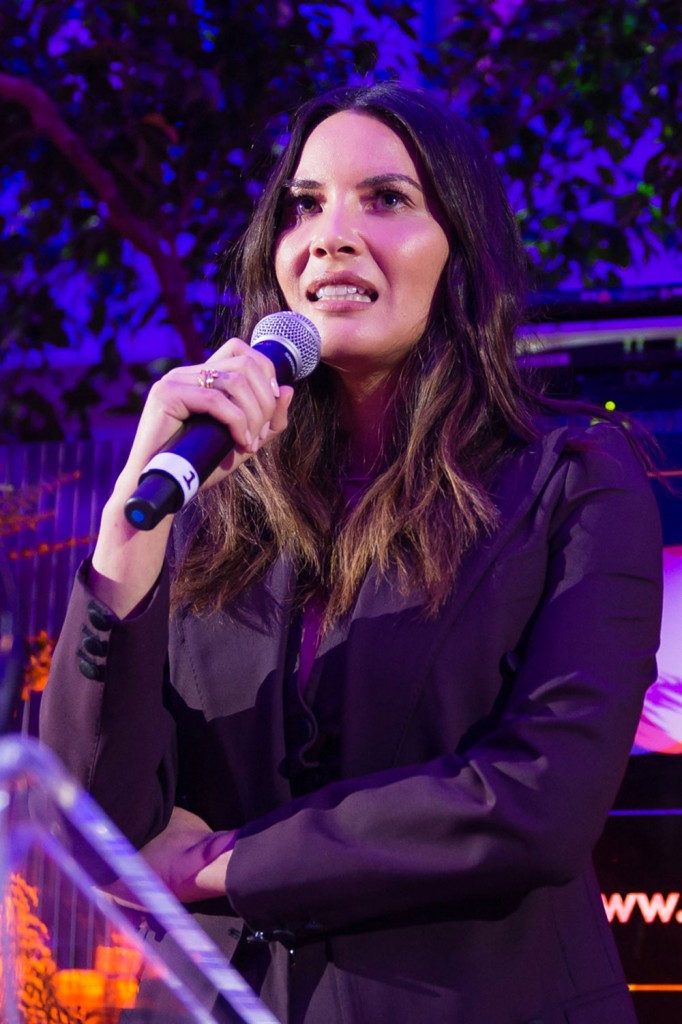 Photos credit: WENN.com, Avalon.red and Getty