I live in Atlanta, and there's been an explosion of breweries here. Fortunately I'm a "beer chick" and prefer a hoppy brew over the fruit of the vine. My dream date at a local brewery with acoustic music or stand up comedy must be the equivalent of Katherine Schwarzenegger and Chris Pratt's weekend jaunt to a Napa, California vineyard.
Katherine and Chris have been an item for a while, but have kept things relatively low key and haven't posted anything on social media. This didn't stop the Round Pond Estate winery from posting photos from the couple's visit on Saturday. They captioned the photo, "What a weekend! We had the distinct pleasure of hosting Mr. Chris Pratt and Miss Katherine Schwarzenegger and friends this past Saturday and they are every bit as warm and hilarious as you'd think!" 
The visit was part of a Pratt family mini-vacation. Chris's brother, Cully (great name), posted photos to his IG feed. He said that the family was in town for a fundraiser for The Leaven, a charity that provides after-schools programs to struggling neighborhoods. He also posted a video of Chris attempting to open a bottle of champagne using a saber. The actor joked, "We are at Round Pond Estates, about to have what's considered to be the greatest night of our lives, but one of us will die." Initially, his efforts were an "unprecedented failure," but he eventually got the knack of the trick and opened the bottle.
Looks like everyone had fun. And, hey, the vineyard visit might have even given Chris and Katherine a chance to do a little shipping for potential wines to serve at their (inevitable) engagement party. I do think Chris should stick with a corkscrew though.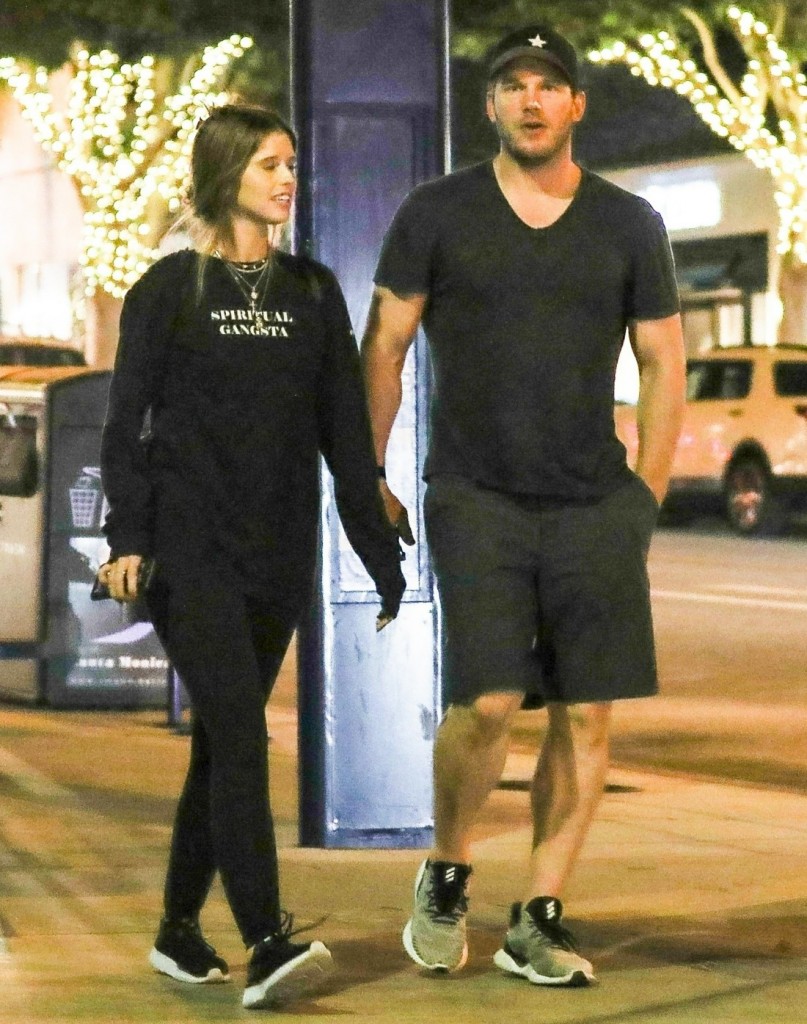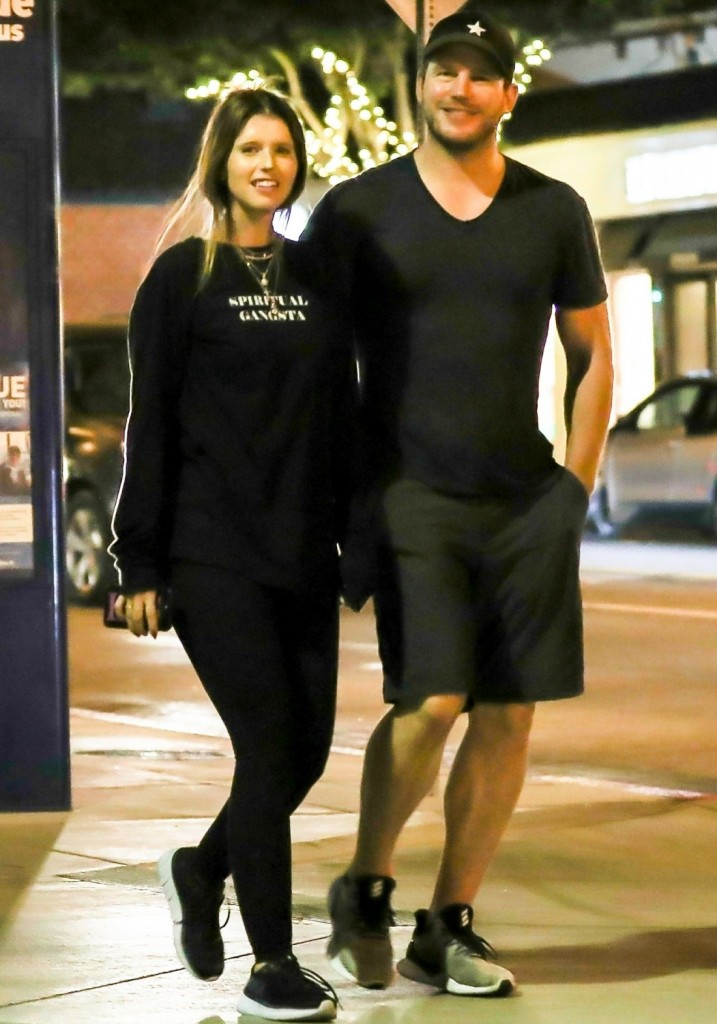 Photos: Instagram, Getty, Backgrid