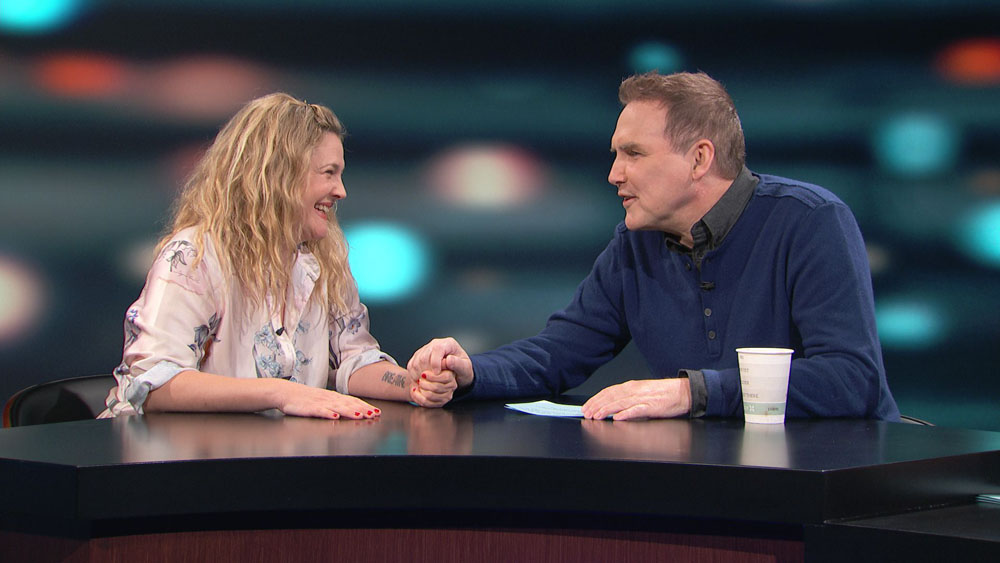 Drew Barrymore was a guest on Norm MacDonald's show on Netflix. (He has a new talk show, which explains why we're getting his garbage take on issues. Remember how Chelsea Handler had a Netflix talk show that got canceled? I don't like Chelsea but she was a better choice than Norm.) I didn't want to give MacDonald any views, but I had some time to kill and watched it. Norm gushed about Drew's beauty and charisma and was quite creepy overall. Norm talked more than he let Drew talk, it was like a bad podcast and they swore a lot. Drew was as animated as we've come to expect from her. I'm not a fan of Drew's and find her annoying in large doses, but there's something very genuine about her. You can see this episode on Netflix, but I don't really recommend it as again it's cringey and random. The best quotes are below anyway.
They were talking about chatroulette, the random webcam thing and Drew brought up d-ck pics
"I'm here to tell all men. Keep it in your f-ing pants. It's almost like something jumping out at you. You're like 'ah!' It's like someone throwing a bucket of water on your face."

She claims her daughter looks like ET
"I send all these pictures to Steven Spielberg of my daughter because she looks like ET. I can't believe my karmatic destiny that I would birth ET. Her eyes are giant and on the side. It's not a joke. My daughter is like the beautiful, feminine version of ET."

Norm brought up Drew flashing Letterman and said he should flash Oprah
"She doesn't want to see it either. I'm going to speak on behalf of Oprah."

Norm asks: "Do you miss cocaine?"
"No. It's been a very long time. Nothing would make me have a panic attack and seem like a bigger nightmare. I've never done hallucinogenics. I drink and I enjoy my life and I get out of my own head. It's not that like, I'm this militant person of clarity and presence. That just literally seems like my worse nightmare right now…

Later they came around to talking about drugs again
"I've never done heroin so I don't know what that's like. I'm an upper person."
[From The Norm MacDonald Show on Netflix]
After that Norm said he was reminded of a quote by Picasso and took the opportunity to gush over Drew again. "'I do not do drugs, I am drugs,' and this is the effect you have on people." Like I said he was creepy through this entire interview. Drew then waxed poetic about being nice to people. "Isn't every encounter an opportunity to uplift each other? I do march in the army of optimism." She also talked about her childhood, getting emancipated and dropping out of school and studying and reading on her own. She really likes the poet Bukowski, whom I never could get into. I thought he was like a poet you read in high school and realized was just a drunk a-hole.
As for her quotes about drinking and drugs, it's interesting to me that she half equates sobriety with being a "militant person of clarity and presence." You don't need to drink or do drugs to get out of your head.
Also, you know how Drew Barrymore was spotted out with her ex, Justin Long? Well someone gave quotes to E! confirming that they're still friends and have been spending time together.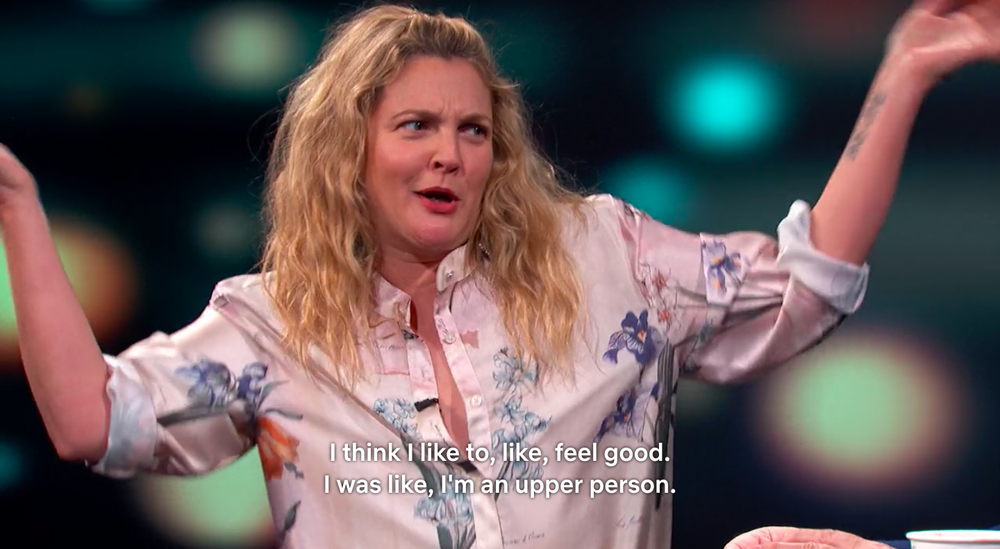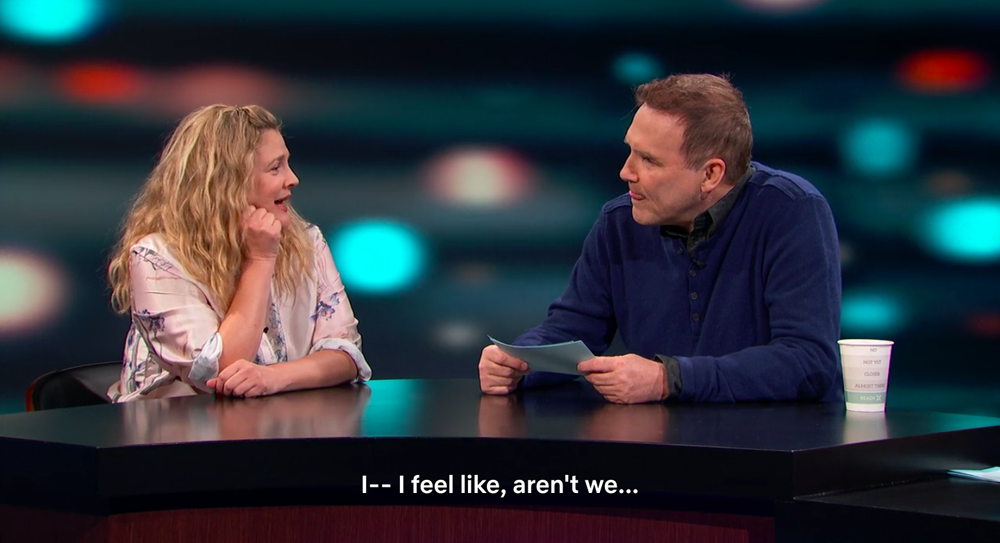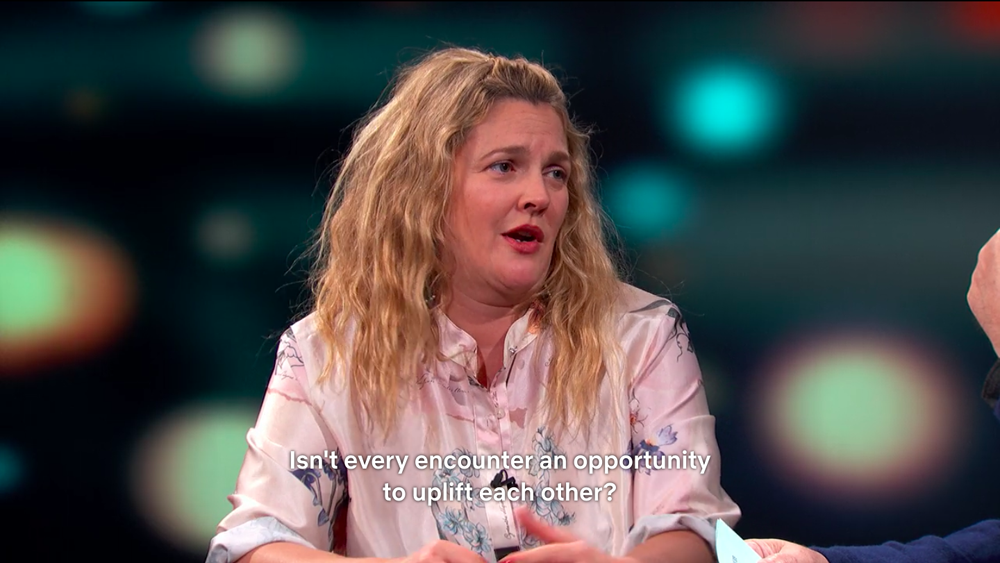 Photos are screenshots and one is a production shot courtesy of Netflix