The lovely Jamie Lee Curtis is on the cover of this week's issue of Entertainment Weekly, dressed as her iconic character from the upcoming Halloween reboot. In the new film, Michael Myers escapes and returns to Haddonfield, Illinois for more mayhem. Two true crime podcasters arrive in town to look back at the crimes forty years later for their series. And, of course, Laurie Strode, her daughter (Judy Greer!) and granddaughter are there – and Laurie's ready to exact her revenge.
The 59-year-old actress spoke with EW during her cover shoot. She acknowledged, "I knew I'd be galvanized, I knew I'd be tired. I knew I would work hard. I did not know that it would move me so deeply." She added that she never thought "in a million years" she'd be talking about Laurie Strode and added, "what I didn't realize was that it was going to be a deeply emotional experience for me."
How emotional? Jamie recalled, "When I first walked on to the set as Laurie, in her wardrobe, needless to say I started crying day I arrived and I didn't stop crying until the day I left." Jamie praised the efforts of David and Danny, saying that their decision to forget about all of the other Halloween remakes and sequels, "just made sense to me." She added, "It made it free and clear of having to explain the past."
She also said she felt that 2018 Laurie embodied "an honest interpretation of PTSD," explaining that, "I wanted to be human and show the human side of what happens to somebody – and that was my job to bring that."
So far, the movie has received generally positive reviews and currently has an 85% "fresh" rating on Rotten Tomatoes. Vanity Fair says the new movie "delivers a surprisingly poignant tale of inherited female trauma that both sheds new light on the sexual politics of the first film and pays nimble homage to the October night that started it all."
I am so excited to see this new Halloween and I'm loving Jamie Lee's enthusiasm about the project. The EW photos are also incredible. Is it October 19 yet?
Scream queen @jamieleecurtis is back to take on the boogeyman once again in @halloweenmovie. 😱 Get the inside story on the sequel 40 years in the making: https://t.co/DfPgKzJxWv #HalloweenMovie pic.twitter.com/sO5Q5zX1Gq

— Entertainment Weekly (@EW) September 26, 2018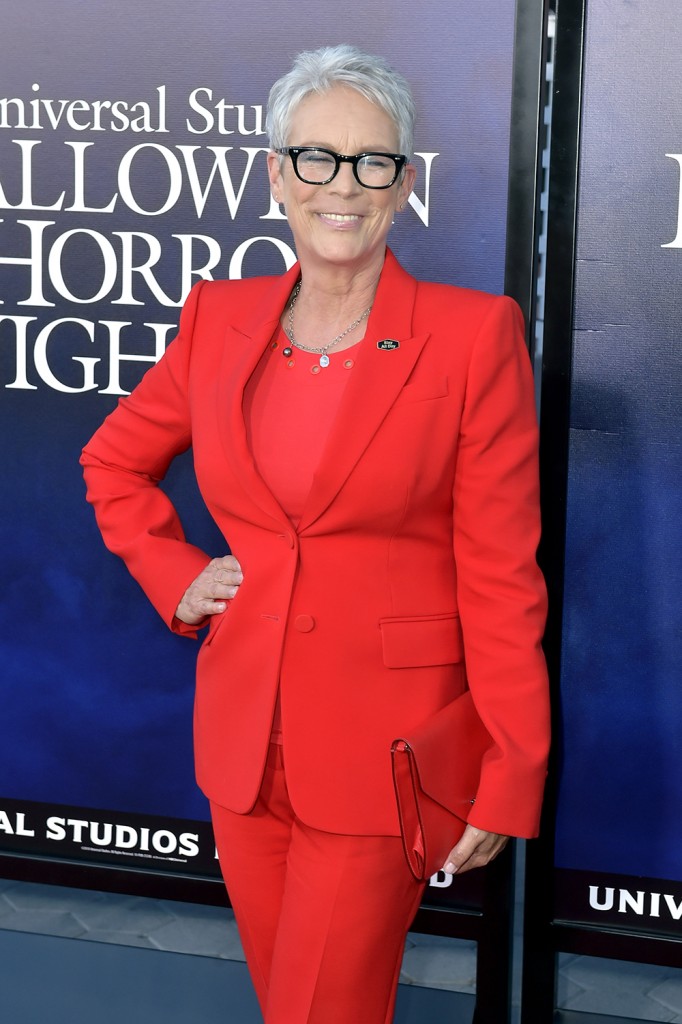 Photos: Instagram, Getty, WENN