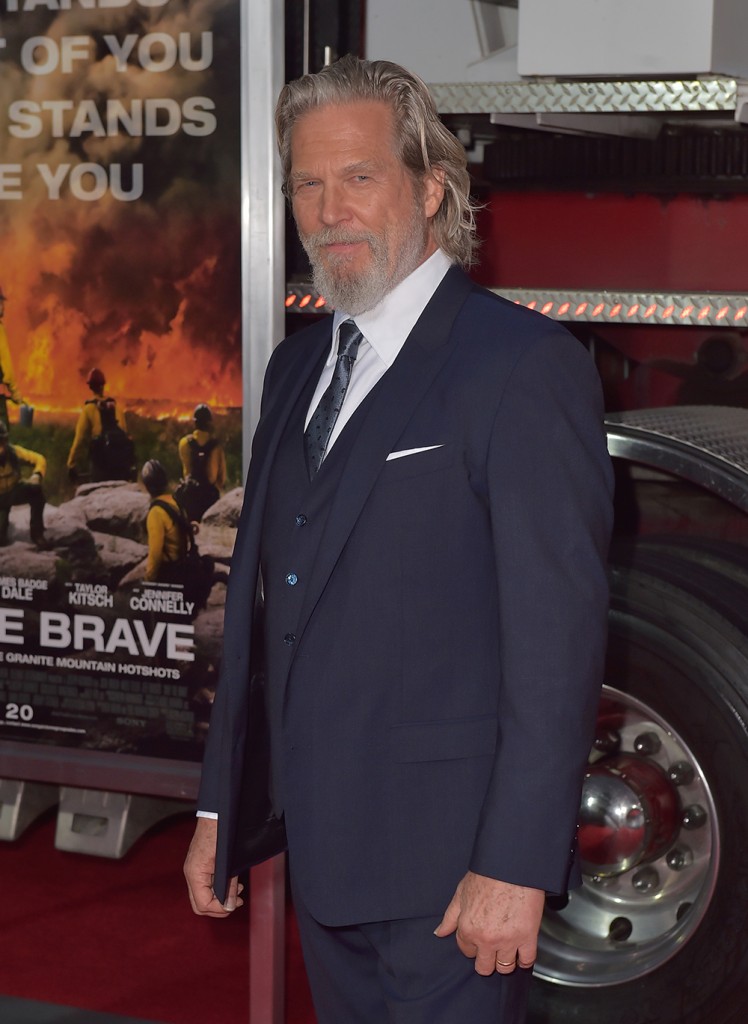 Jeff Bridges has made some amazing movies, like Starman, The Fabulous Baker Boys and True Grit, and some terrible ones, like R.I.P.D. Of course, one of his best-known and, dare I say iconic, roles was that of Jeffrey "The Dude" Lebowski in the 1998 Coen Brothers-directed crime comedy The Big Lebowski.
The still-dashing 68-year-old actor is in the upcoming film Bad Times at the El Royale where he plays a priest, Father Daniel Flynn. I'ver already talked about this movie, and I am excited to see it, and not only because we get shirtless Chris Hemsworth in it. At the movie's premiere on Saturday night, Variety asked Jeff if he'd be interested in a remake of The Big Lebowski and he responded, "Yeah, if I was in it!"
During the red carpet interview, he shared one of his most memorable moments from shooting the beloved cult classic. Interestingly, Jeff is an avid photographer and has been taking behind-the-scenes photos of the films he's worked on since the 1980s – all the way up to Bad Times at the El Royale. His website showcases shots from some of his more recent films and in 2006, he put out a book called Pictures by Jeff Bridges. The story Jeff told on Saturday was told in the book, but it's worth hearing again.
"I'm thinking of the day that I invited my wife to come, and my girls, to come visit me on set. It was the day that I was to be pulled on a little skateboard underneath all these 'Bowling Pin Chorines' and looking up at the vaginas as I passed." Bridges' wife Susan, standing beside him, told him to use the word "crotch" instead.

"I asked if I could take a picture, this is a good photo opportunity, and she said to me, 'By all means do,'" he said. "So I get on my skateboard and I look up and I see these…tufts…bundles of pubic hair."

"And I learned that they had all played a joke on The Dude, had stuffed their crotches."
And, in case you were wondering, Jeff did take a photo, which you can see (among some of his other photos) here.
In addition to Jeff and Chris, Bad Times at the El Royale also stars Jon Hamm and Broadway star Cynthia Erivo, who both cited the fact that Jeff was in the film as one of the main reasons they signed on. Talking about the film, Cynthia, who is an Oscar away from being an EGOT, said, "It never stops, you know what I mean? It's relentless. All the twists, all the turns, it's constant. Then you add in the wonderful characters that end up being in this place…and then I heard Jeff [Bridges] was part of it, and I was like, well okay, I'm definitely doing it."
Director Drew Goddard also talked about this unique project, telling Variety, "The secret of the movie is there's no heroes there's no villains, there's just people." He added, "At the end of the day I just wrote what I wanted to see, and what I like is movies that are not any one thing. Movies that evolve, movies that keep you guessing every step of the way. That was what I set out to do."
I don't need a Big Lebowski remake. It's definitely a case of "if it ain't broke, don't fix it." The original was perfect and without getting tied up trying to harness the magic of the 1998 film, Jeff is free to make new, cool movies like El Royale.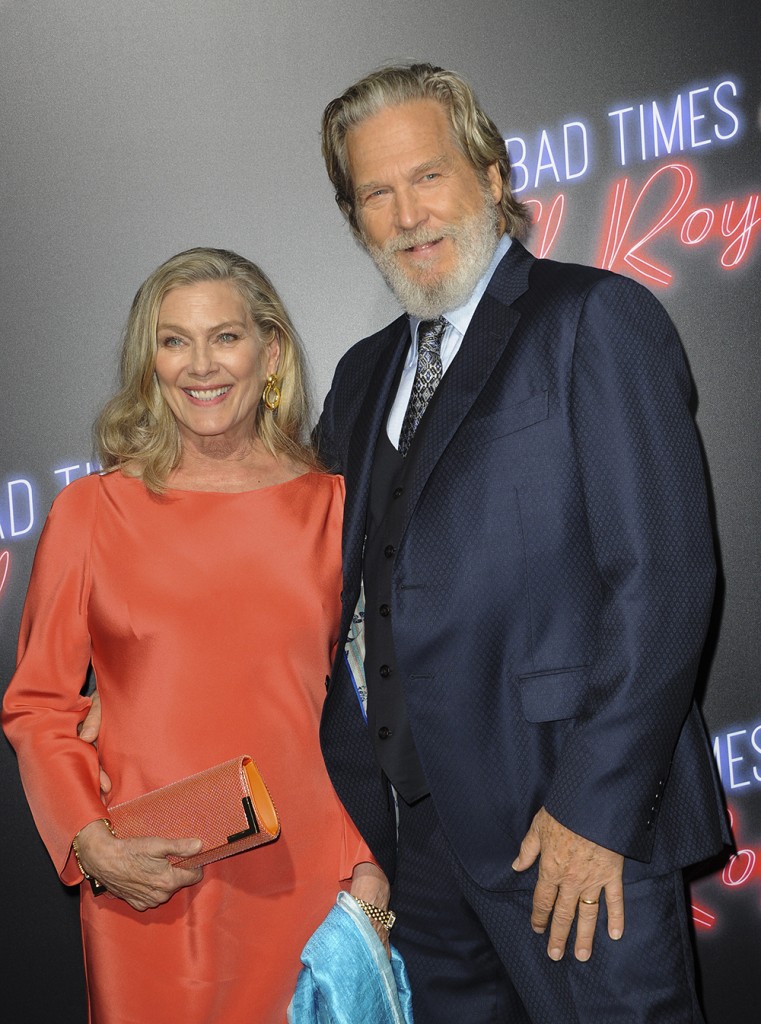 Photos: Getty, WENN