Over the past year, I just get a bit sad whenever I write about Kaia Gerber. I also feel like an outlier on Kaia's whole hyped-up image. People talk about her like she's the second coming of her mom, and really… is that warranted? At this point? Kaia is only 17 years old and she's been working steadily as a runway and print model for two years already. She worked throughout the recent New York Fashion Week, Paris Fashion Week and Milan Fashion Week – she's a very in-demand runway model, as her mom was too. And now Kaia has her first big beauty contract: she's the new brand ambassador for YSL Beauté makeup.
Kaia Gerber has been named the new YSL Beauté makeup ambassador, WWD has learned.

"To be the new face of YSL Beauté is an opportunity to write a new story full of fun, color and makeup," the model said. "I love the DNA of a brand that is so subversive, while being so luxurious and cool."

"I think these days, everything you do has to be measured with a degree of responsibility," Gerber said. "If there are people who view me as a role model, I really hope to be able to create positive images and messages that inspire others to feel confident about the way they look, to look after themselves and basically be kind to themselves."

Starting in January, she is to be the face of Rouge Volupté Shine moisturizing lipstick in a campaign lensed by David Sims. Gerber will front advertising for Touche Éclat and Mascara Volume Effet Faux Cils, as well.
I'll be nice: I'm glad they didn't give her some kind of anti-aging skincare contract, because that would be enormously depressing. Getting a 17-year-old to be the face of Fancy Lipstick… well, they're hoping the Generation Z kids start buying really expensive lipstick. Maybe YSL is trying to snatch Kylie Jenner's wig, like "here, we've got a nepotism model selling lipstick too!!" I do wonder why Kaia doesn't get hit with the "nepotism model" label like so many of the other young women. Is it because Cindy was so blatant in how she groomed Kaia for this modeling career? Is it because Cindy still has so many friends within the industry? I don't know. What I do know is that these YSL images look like a 12-year-old girl tried to do Taylor Momsen's racoon makeup.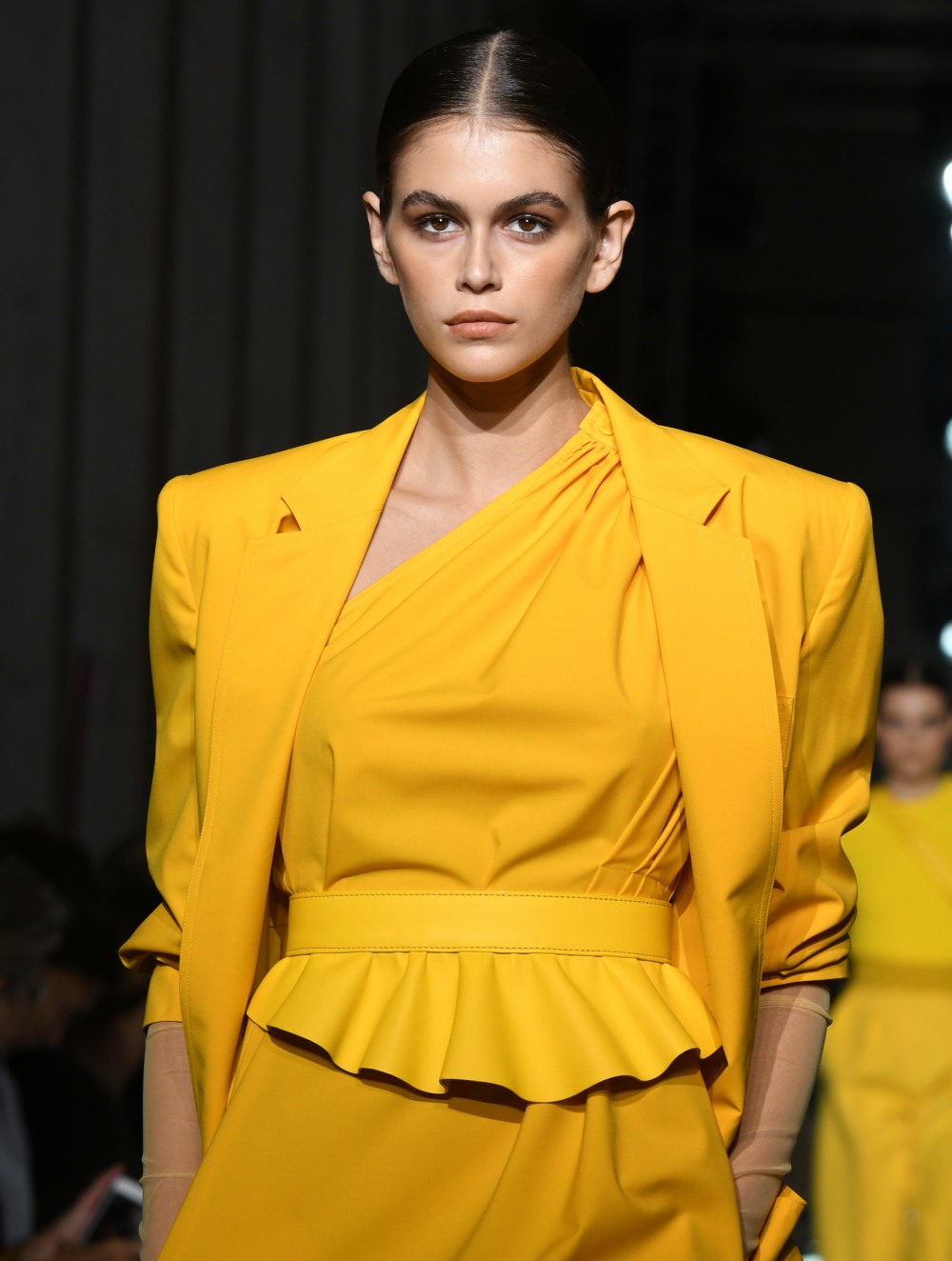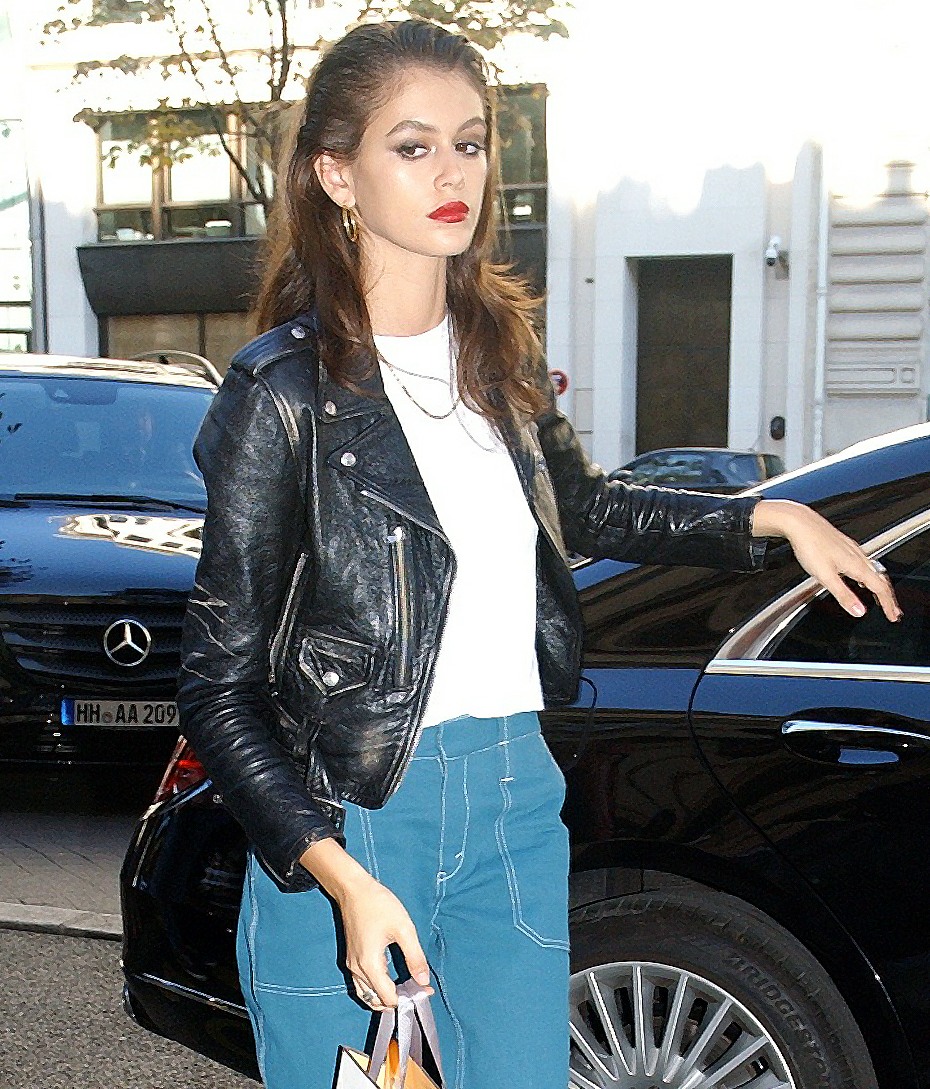 Photos courtesy of YSL's IG and WENN.