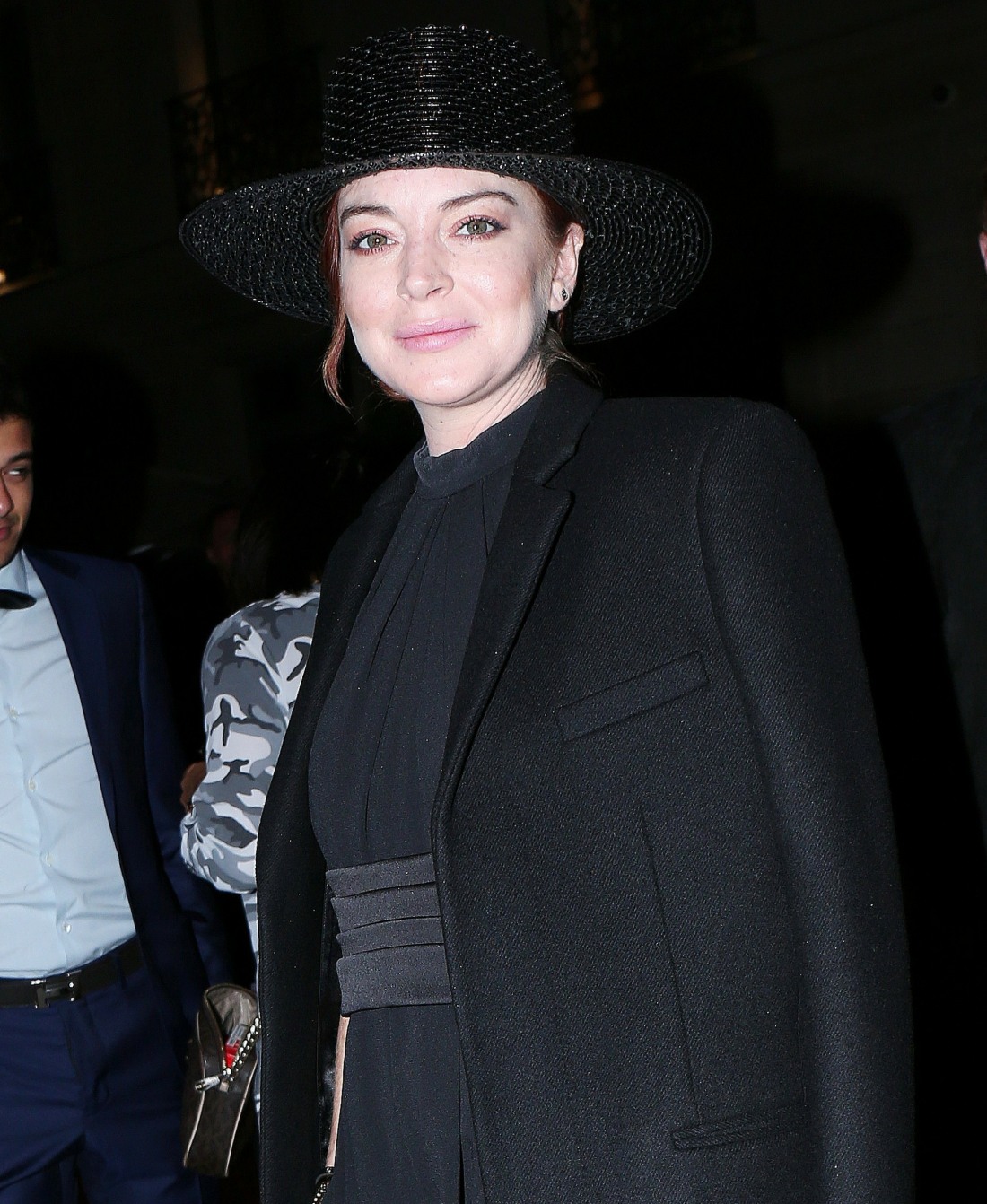 It was less than two months ago when Lindsay Lohan attacked #MeToo victims as "weak" and "attention seeking." I didn't hold back – I believed then that Lindsay has never changed, that she's still the same cracked-out a–hole as before. Some people tried to defend her, and some even claimed that she really had changed. Then she tried to kidnap two refugee children on Friday night while she live-streamed it. Are people still defending her? Are people still claiming that she's misunderstood, that she's a victim? I hope not. Because it sounds like she's still the same old Cracken.
Lindsay Lohan apparently hasn't changed her ways. Following a disturbing video Lohan, 32, posted on Instagram Live over the weekend in which she appeared to get hit in the face by a stranger, a source close the actress tells PEOPLE, "Lindsay hasn't changed whatsoever. She's still partying very hard and drinking a lot. She's a nightmare to those around her."

A rep for Lohan did not immediately respond to PEOPLE's request for comment.
TMZ had a story too, but they framed it as "Lindsay's loved ones are very worried about her and want her to come home." Which… I mean, she's been living overseas for several years now. She "works" in Greece, Russia and the Middle East. Why would she come home?
Lindsay Lohan's friends are so alarmed about her mental state after accusing a homeless family of trafficking children and then getting punched in the face in Moscow … they're practically begging her to return to the States. Sources close to Lindsay tell us her buddies are making a full-court press to get her back with people who will take care of her. We're told a close friend of Lindsay has strong ties to Cincinnati and wants her there for 2 reasons — his circle of friends who will support her, and the fact it's a paparazzi-free zone.

The plan was set in motion in reaction to Lindsay's bizarre video where she tailed a family in Moscow and accused them of child trafficking in several languages before getting punched in the face. There's no evidence the kids were being trafficked.

The wild card … Lindsay is shooting her reality show at her beach club in Mykonos … and moving to the U.S. could derail the show. Lindsay's friends are also worried she might be in Moscow to meet up with her ex, mega-rich Russian Egor Tarabasov … after her claims to friends he was abusive. We're told Lindsay is currently in Paris with her publicist, Hunter Frederick … we reached out to Hunter, but he wouldn't comment. Whatever's going on with Lindsay, her friends think she's better off in America.
Real question: does Lindsay still have genuine friends in America? Or did she alienate all of them? Did she steal from them? Did they enable her messiness? I don't want to say that Lindsay is a lost cause, but I do want to say that people need to stop coddling her and treating her like she's just a "messed up kid" who can be turned around if only she gets out of the spotlight. She's been out of the spotlight for years, and she still finds ways to be f–king terrible.
She was pap'd in Paris yesterday: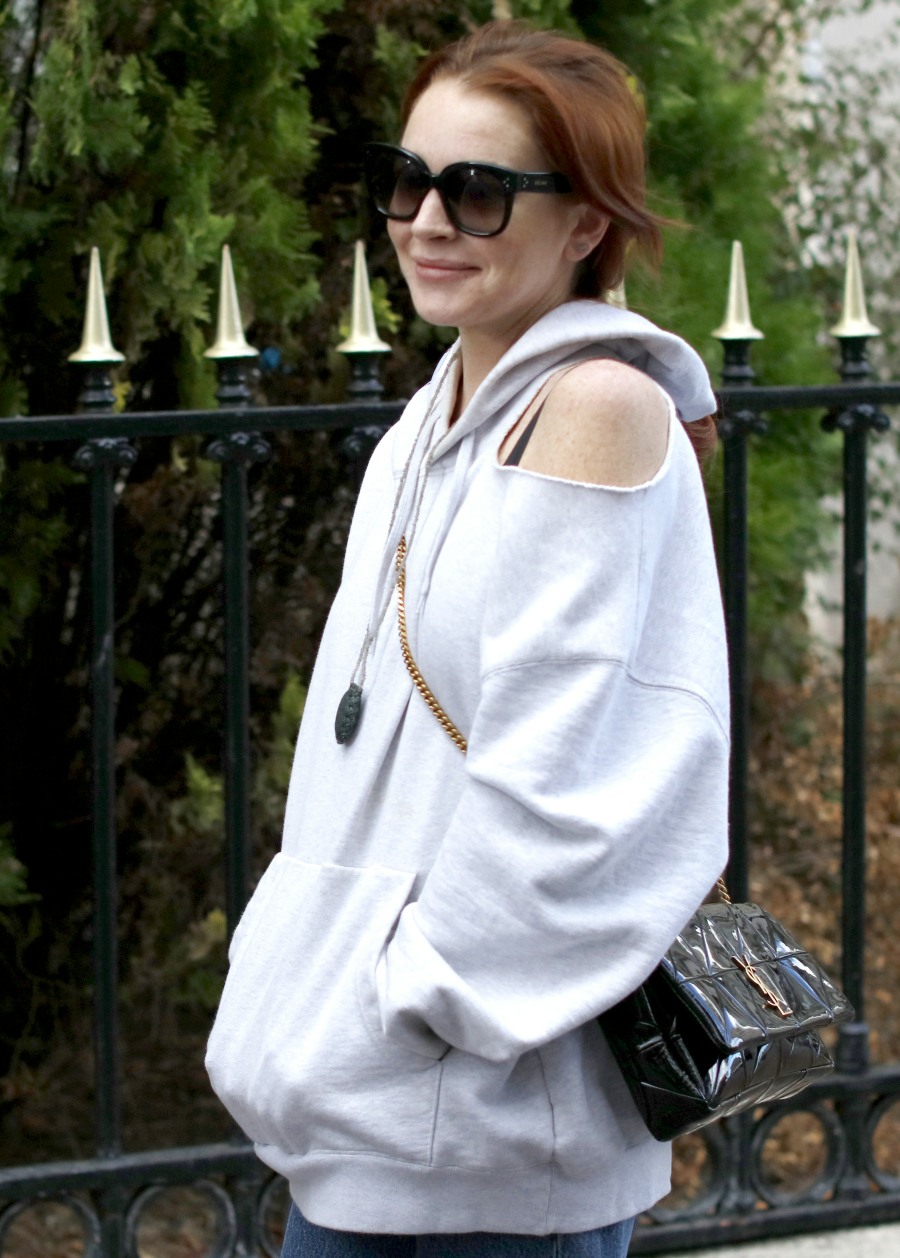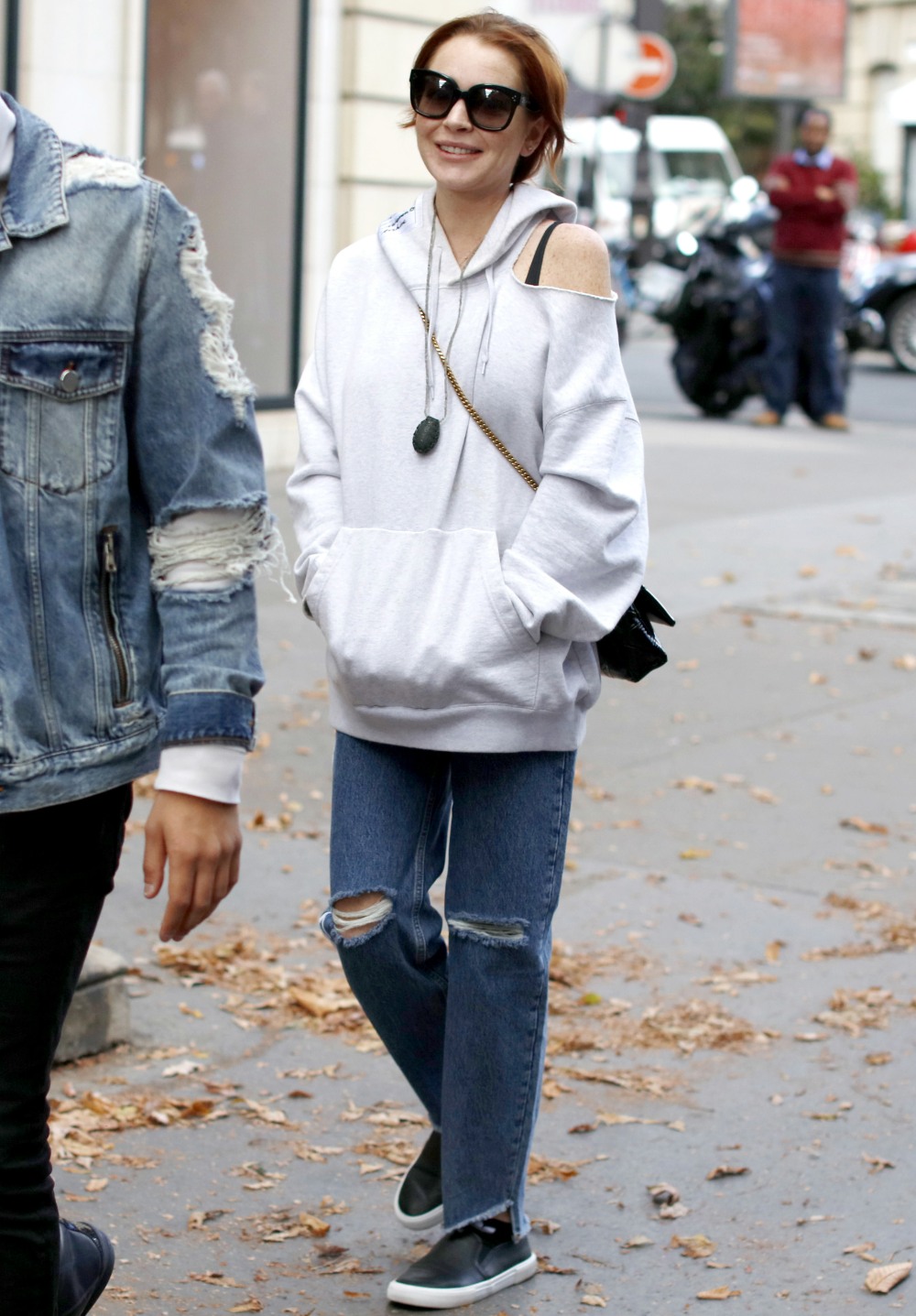 Photos courtesy of WENN.