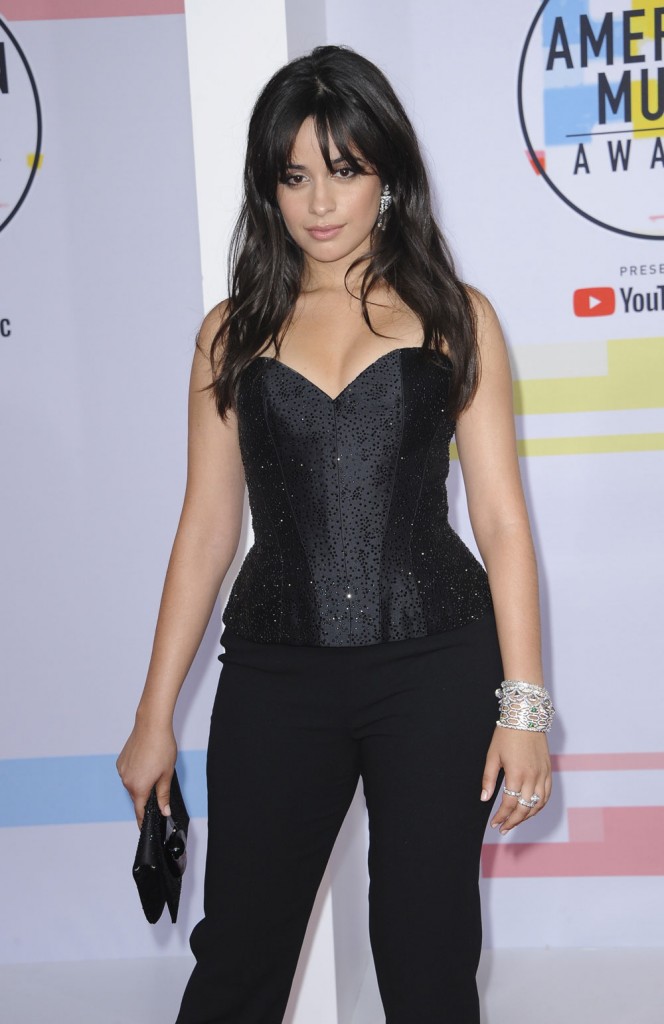 I don't get why Camila Cabello hit it big post Fifth Harmony. Maybe it was timing because she was the first one to bolt. She's a decent singer and her music is catchy enough but even her big hit, "Havana," is not a standout. She's got powerful friends though I'll give her that. Like at the VMAs, Camila took home a bunch of awards. She won in each of the four categories she was nominated including new artist, music collaboration, music video and favorite song. This is what Camila wore on the red carpet and for her performance, a forgettable Armani Prive pantsuit featuring a corset with tiny sequins, pants and platform heels. Also, her booty looked enhanced to me or maybe she was blessed that way.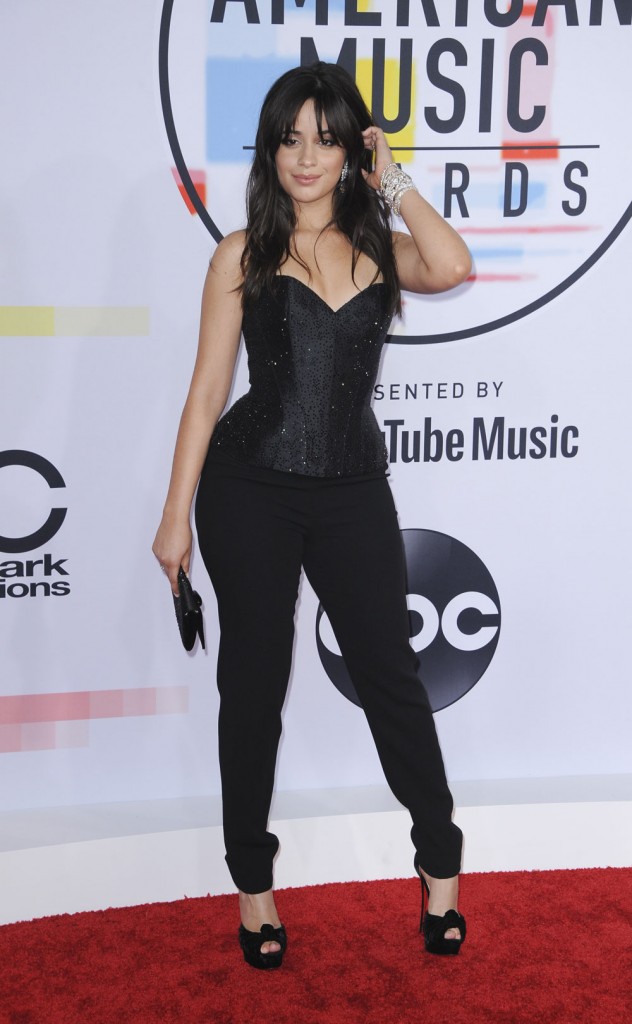 Later, Camila changed into this giant black and white gown, also by Armani. It looks like it has the same bustier with a voluminous white skirt and a black satin overlay with a bow. This is rather boring, which seems fitting to me. At least it looks cute in motion and I do like the pleats on the skirt.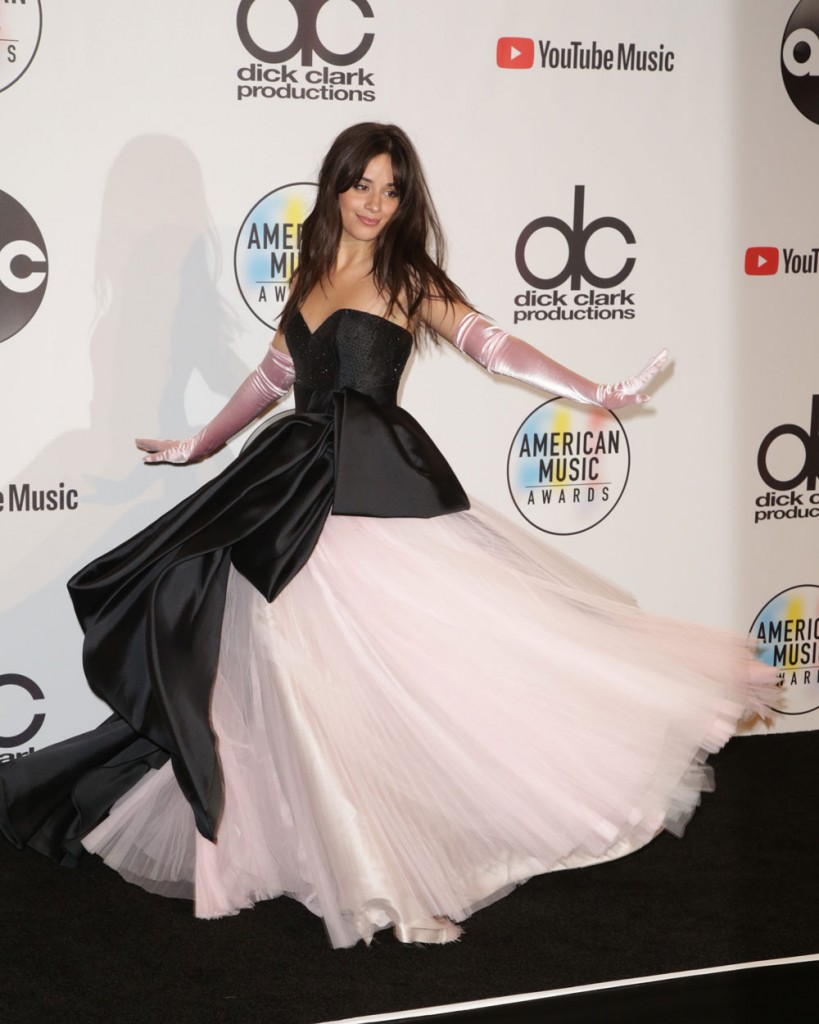 In case you missed it:
Taylor Swift boots Camila Cabello's nose when she wins #AMAs pic.twitter.com/Wtj8ZMS5It

— celebitchy (@celebitchy) October 10, 2018
Normani Kordei, Camila's former bandmate, was a presenter and I was really disappointed that the camera did not pan to Camila. She probably would have stuck her tongue out like she did every other time the camera was on her. Normani and Camila have bad blood and I doubt there is any love lost between them. Normani is launching a solo career too now that Fifth Harmony is dissolved. I hope she gets as much if not more attention than Camila.
Normani was in a blue Carolina Herrera spaghetti strap gown with a slight side train. This was a little boring on camera but in the still photographs she looks lovely.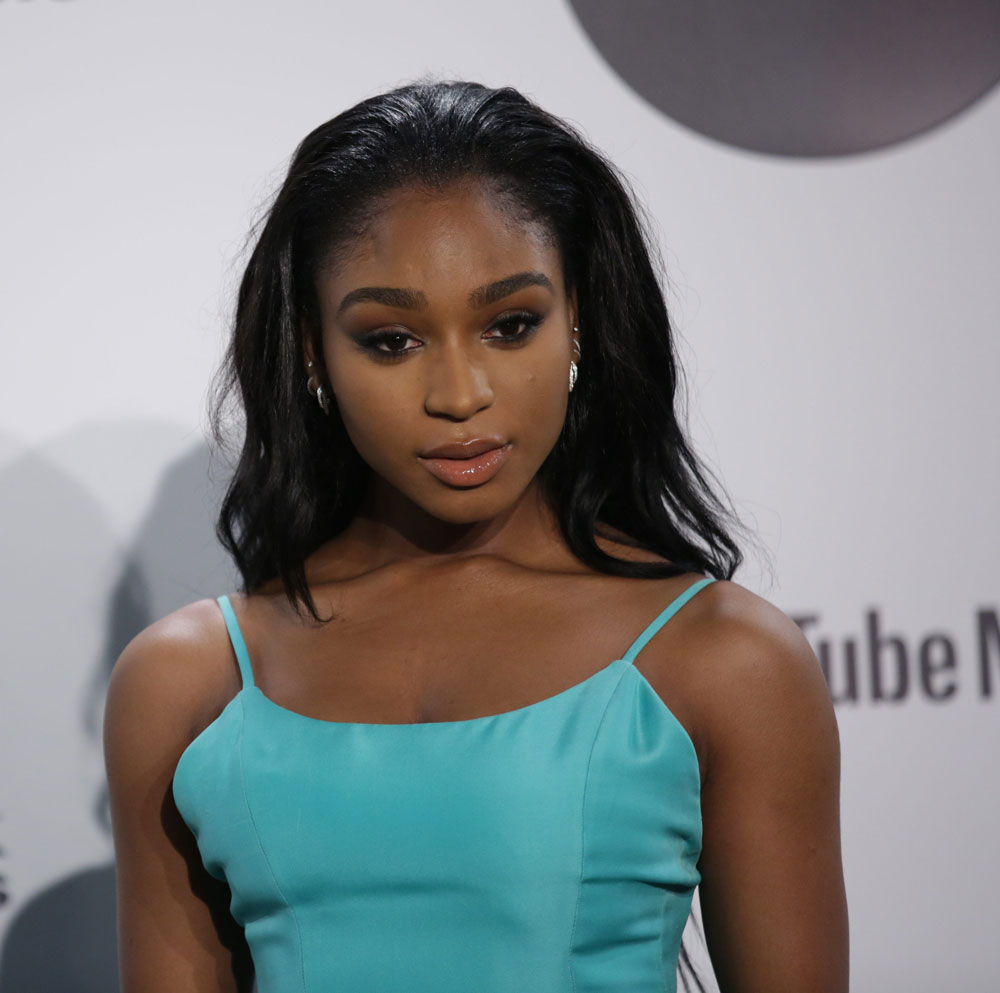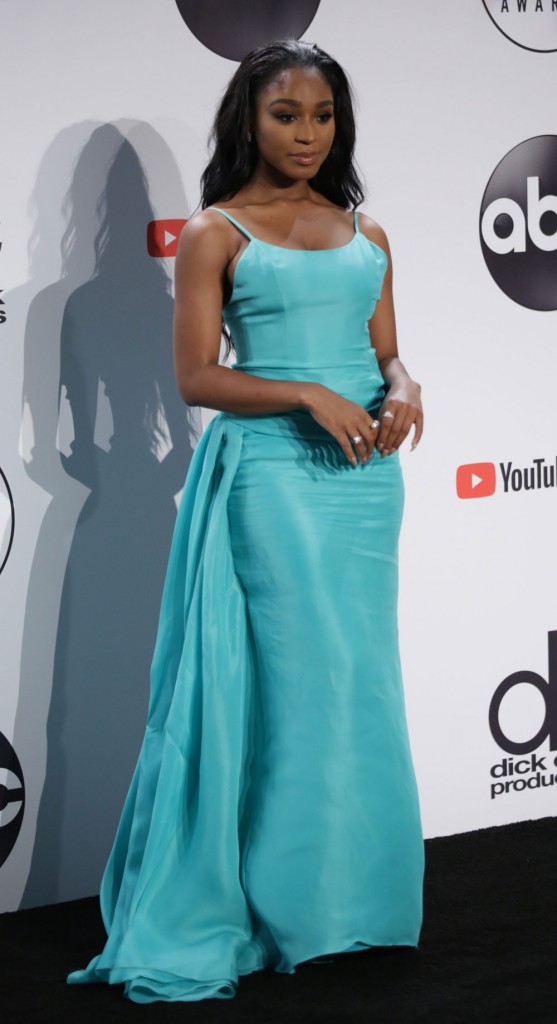 I'm including a couple of other celebrities who were in color blocked looks. Leighton Meester was in Sonia Rykiel. I'm digging this, there's something scifi about the diamond mesh-like piece at the waist. It's simple but striking. Leighton actually had a music career at one point. She's currently on the new ABC sitcom Single Parents, which I've heard is mediocre. Look at her amazing styling here.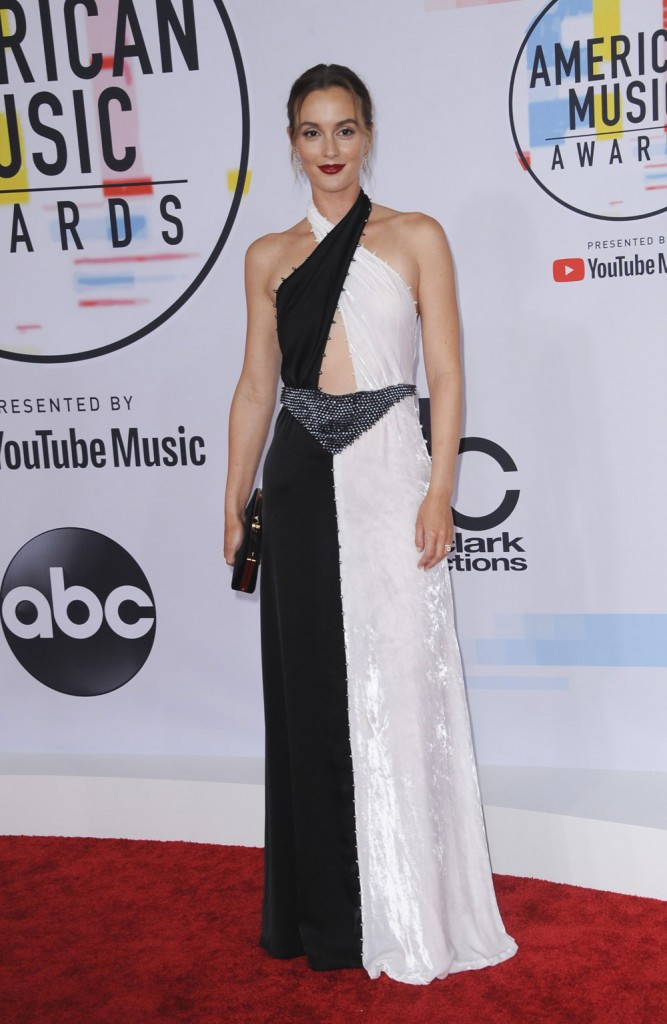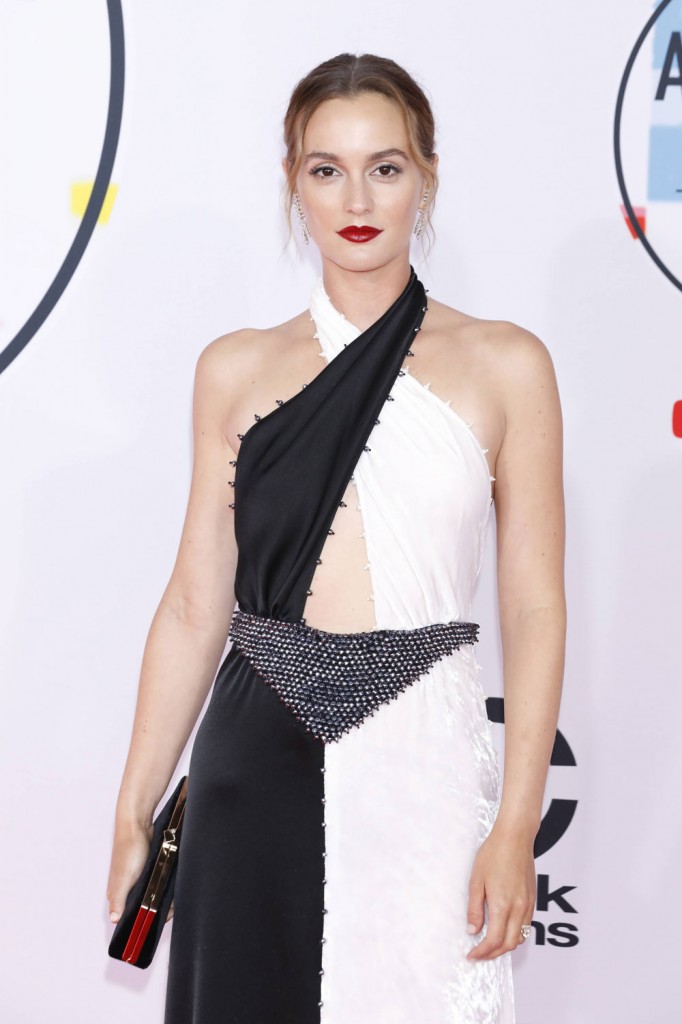 Kelsea Ballerini was in Nicolas Jebran, in a yellow and black sequin mini dress featuring a diagonal tiger stripe belt and scalloping along the arms. This is fresh and fun, I really like this look. It's got a retro feel too. Kelsea was nominated in the favorite female artist – country category, which went to Carrie Underwood.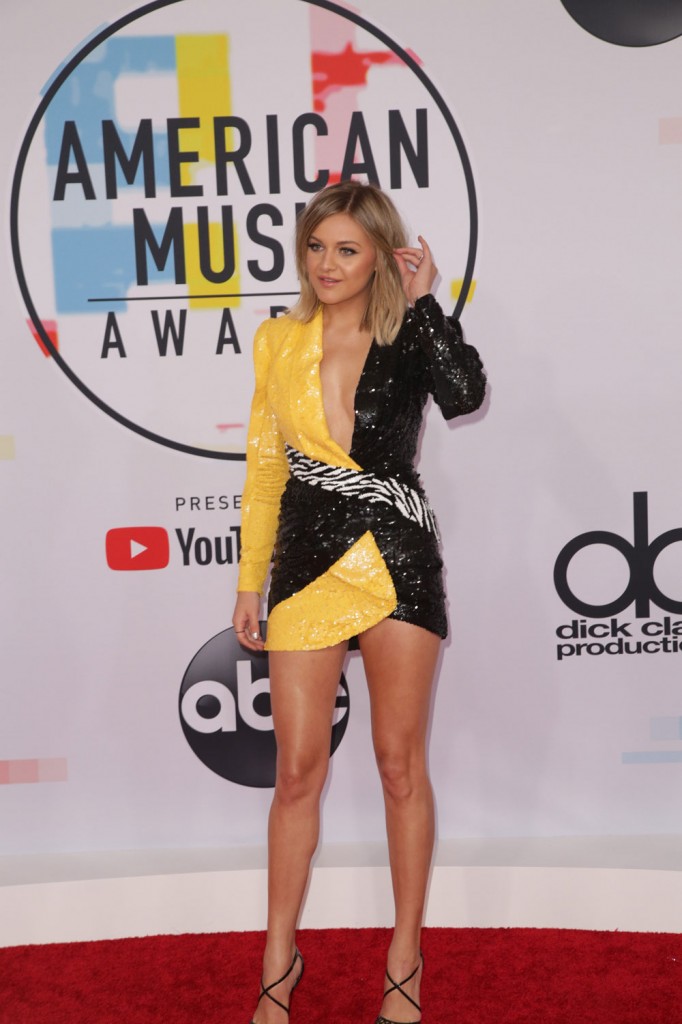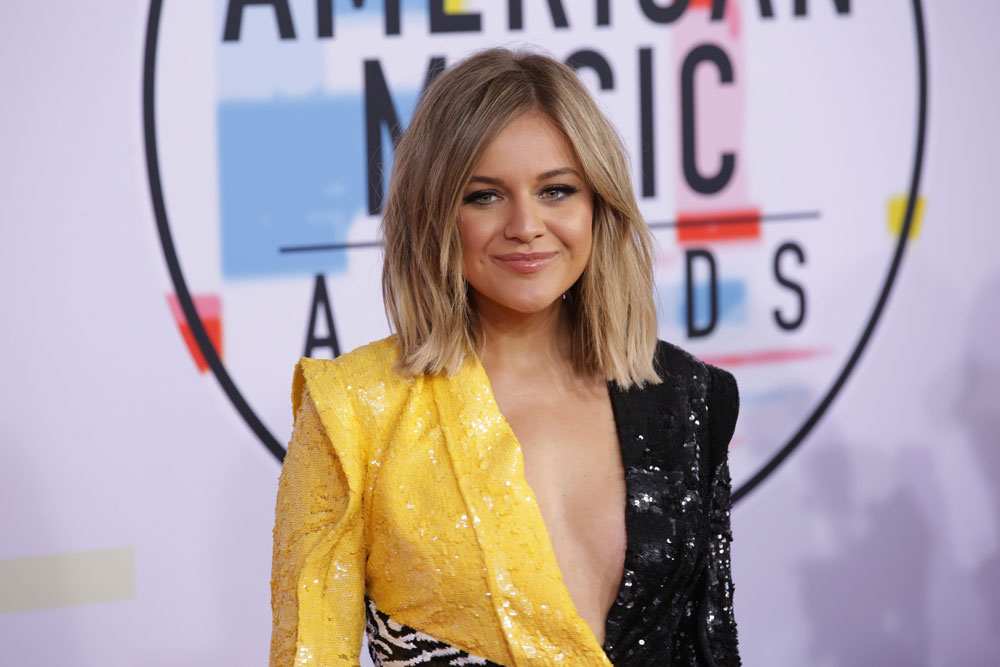 I'm including Chloe x Halle here because I gasped when they came on stage in those amazing Valentino sack dresses. They're opening on Beyonce and Jay-Z's tour, which inexplicably lost best tour to Taylor Swift. They look like they could be twins but they're actually two years apart. Chloe is 20 and Halle is just 18. Here are links to some of their music.
Embed from Getty Images
Photos credit: WENN, Getty, Avalon.red