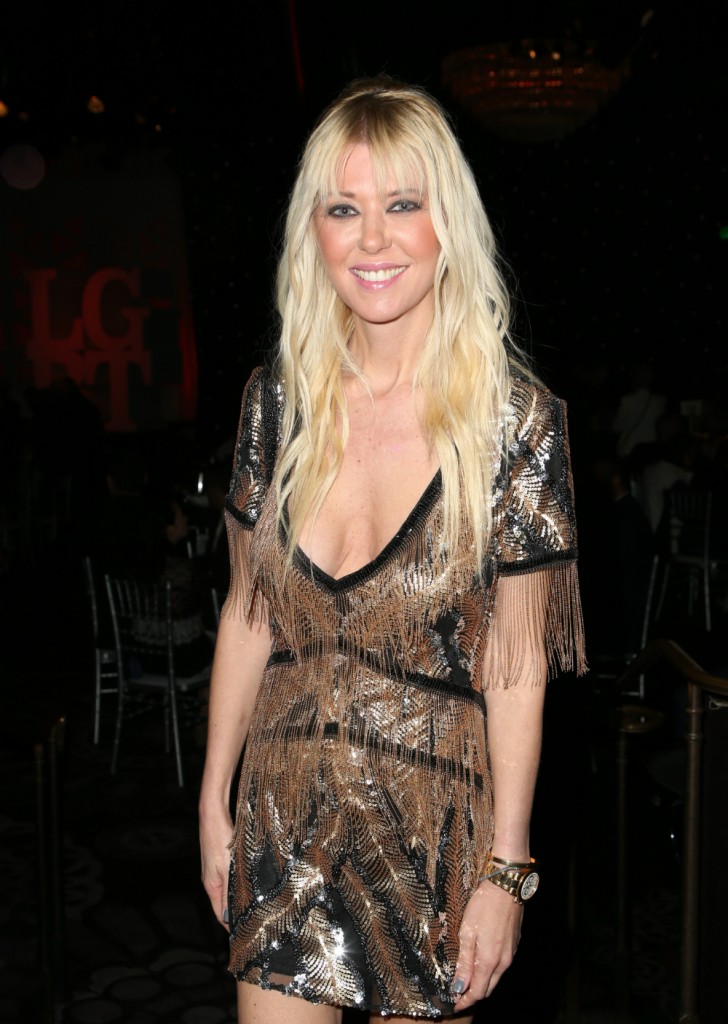 I usually get excited about Tara Reid this time of year because it means I get to write about whatever her latest Halloween 'costume' is. Unfortunately, my first Tara post of the season is not one I want to write. It seems as though Tara has been up to some of her less desirable behavior, this time causing enough of a disturbance on a flight to be removed from the plane. According to TMZ, Tara was on a Delta flight from Los Angeles to New York City when she became belligerent over not being given a pillow after finding out she'd not been assigned the window seat as she'd expected. The crew tried to appease her but things escalated to the point that the pilot returned to the gate and Tara and her dog were asked to leave.
Tara Reid was removed from a Delta flight on Monday following a "disturbance" onboard.

The actress was seen being asked to leave by a flight attendant in a video obtained by TMZ. Reid, 42, could be seen wearing a black coat, a red beanie and carrying her dog in one arm.

A rep for the actress did not have a comment.

Delta spokesman Ashton Kang told PEOPLE in a statement Delta Flight 613 from Los Angeles to New York City "returned to the gate, prior to takeoff, due to a customer disturbance on board."

"Delta apologizes to the remaining customers for the inconvenience and appreciates their patience as the situation was resolved," Kang said. "The flight re-departed for New York following a short delay."
The TMZ video mentioned only shows Tara complying with crew instructions and leaving the flight. She looks pissed, yes, but not any more than any of us would be. So I can't say for sure how heated it got. I do know that pilots are loathe to turn a flight around on the tarmac so her behavior must have warranted it. Most of us hate to be on a flight with a toddler having a tantrum, let alone an adult having one. According to TMZ, Tara also complained about the woman in front of her reclining her seat. The report is that Tara, "flew into a rage," so my guess is that when she involved another passenger, that's when she was told to leave. However, no police were involved and Tara caught a later flight, presumably without incident. She's issued a statement claiming the issue was because they wouldn't let her dog sit next to her.
It's not cool to disrupt anyone's day in such a way, especially not a plane full of people. But this is getting even more attention because it comes on the heels of a bizarre interview Tara gave for an Australian talk show to promote The Last Sharknado *pours one out for the Sharknado franchise*. The interview was impeded by a time delay that has Tara talking over the hosts' questions. However, she also slurs her answers and rambles, repeating a few phrases over and over, seemingly losing track of her thoughts. In her statement on the incident, she didn't deny any speculation, just thanked her fans for standing by her and said she was, "in great spirits and health." I hope so. I hope someone is looking out for her – and not just because Halloween party season is upon us.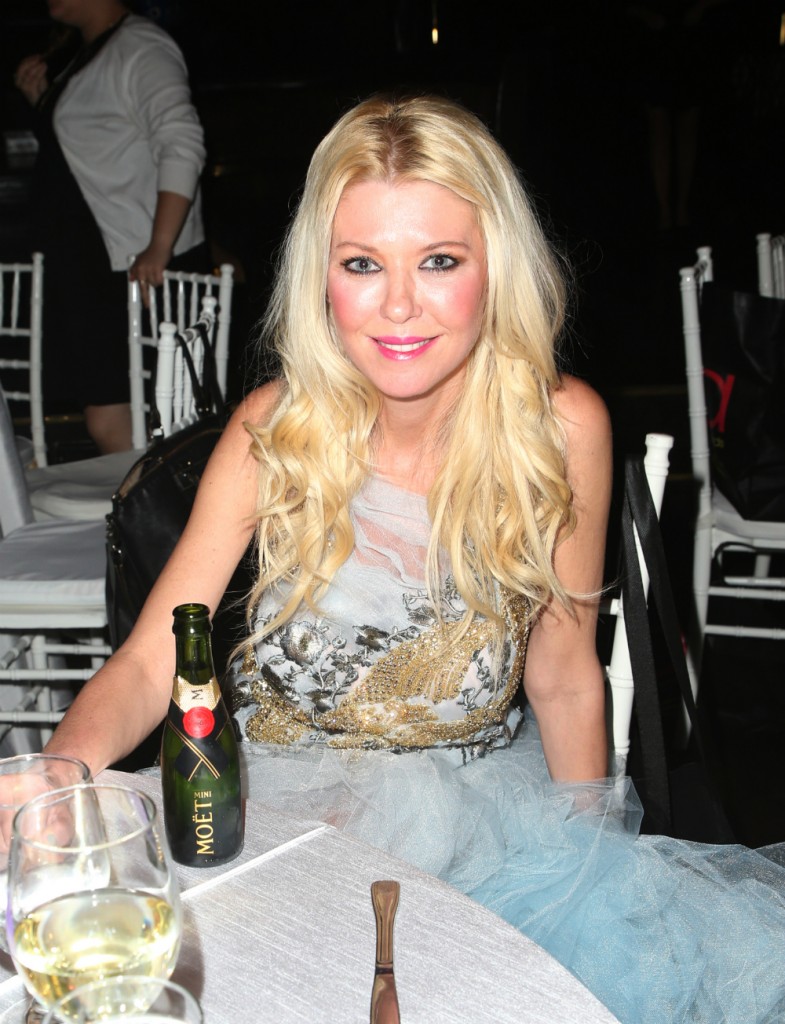 Photo credit: WENN Photos