Joshua Kushner posted this Instagram yesterday, a little throwback to his wedding day, which was last Thursday. I'm still surprised that Karlie and Joshua managed to sneak off and get married on a weekday when no one was expecting it, but I actually had a realization about the timing: Karlie is part of the rebooted Project Runway. She's already filming Project Runway this week, and she'll probably be doing that for months. So maybe the wedding was timed around her only "days off" until January or something.
Anyway, as you can see, Joshua believes he married his "best friend." Mazel tov, I guess. It's weird that so many rich guys are only BFFs with supermodels, right? Karlie also posted some new photos on her Instagram Stories, including one pic where she's still in her Dior wedding gown, sitting on the floor and eating a piece of her wedding cake. We also got a glimpse of her "minimoon" – Joshua and Karlie headed out for a 48-hour honeymoon this past weekend because, as I said, all of this was scheduled around her Project Runway commitments.
Also, for what it's worth, People Magazine confirmed the obvious, that Taylor Swift didn't attend Karlie's wedding. Taylor was already in Australia for her tour. Even if Tay had been in New York, I doubt she would have gone to Karlie's wedding though. Those two had a massive falling out, and one post on Karlie's Instagram hasn't fixed it.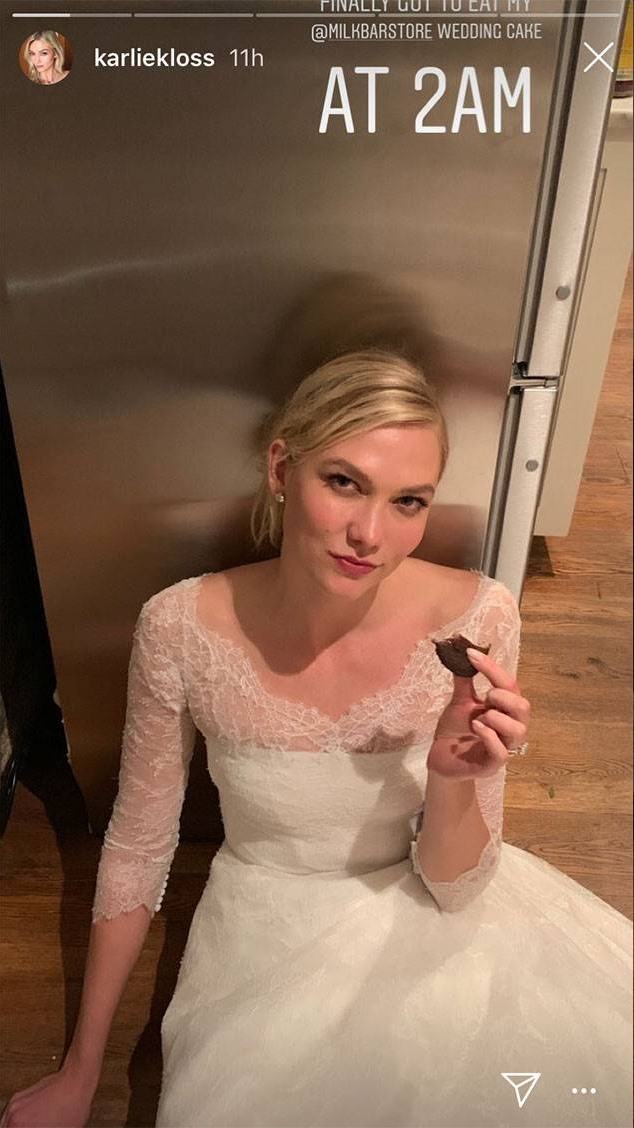 Karlie's Instagram Story (October 21, 2018): pic.twitter.com/Qzsxvo6r5C

— Karlie Kloss Update (@KKUpdate) October 22, 2018
Photos courtesy of Karlie and Joshua's social media.