It's time for another chapter in Nicki Minaj and Cardi B's dumb feud. I'm still Team Cardi, to preface this post. I know a lot of Minaj's fans will say "but Cardi said this, Cardi said some problematic sh-t," and yeah, I know. But I'm still Team Cardi IN THIS PARTICULAR SITUATION. Nicki Minaj is the a–hole. Minaj is the one who doesn't play well with other women. Minaj is the one who was trying to instigate some beef with Cardi for months before Cardi reacted at New York Fashion Week in September. When Minaj got what she wanted – Cardi getting angry and acknowledging Minaj – Minaj then played the victim and continued to slander Cardi. Cardi has always claimed that Minaj talked sh-t about her baby, which I believe too.
So, what's happening? Because Minaj's tour was canceled (because people are over her and she's not even one-tenth as relevant as Cardi), she has tons of free time to talk sh-t on her "Queen Radio." She started instigating some sh-t with Cardi again yesterday, claiming different things about Cardi, like Cardi wasn't really assaulted by one of Nicki's bodyguards, and Cardi has been using her influence to stop people collaborating with Nicki, and that she (Nicki) didn't leak Cardi's private phone number. Cardi reacted once again, this time in a series of Instagram videos where she refuted all of Minaj's bulls–t point by point. You can read a thorough summary of all the back-and-forth here at Pitchfork.
True to form, Nicki Minaj acted all indignant and pleased that she'd gotten a rise out of Cardi, even if it was just Cardi calling her out on her lies. Cardi told Minaj: "I'm tired of talking about it too. I'm tired of the f–king whole internet sh-t, I'm tired of the interview sh-t. If you really wanna talk about it, you know where to link me. … We can talk about it, or we can fight it out. I'm with whatever." Then Nicki tweeted: "I'll pay you to take a lie detector test about every claim I made on #QueenRadio. You won't. I must admit you're a convincing liar." Nicki invited Cardi on Queen Radio, then tweeted "I know this stuff is entertaining & funny to a lot of people but I won't be discussing this nonsense anymore." For the love of God, Nicki, YOU STARTED IT.
I know why Cardi responded to Minaj, and why she felt like she could set the record straight. But at some point, Cardi has to admit to herself that Minaj is just one of those a–holes always looking to start some drama. Minaj is going to poke and prod and talk sh-t to try to get a reaction. Perhaps the best thing for Cardi to do at this point is refuse to engage. If Cardi is asked a direct question about Minaj, she can just shrug and say "that woman is not even important enough to waste my time on."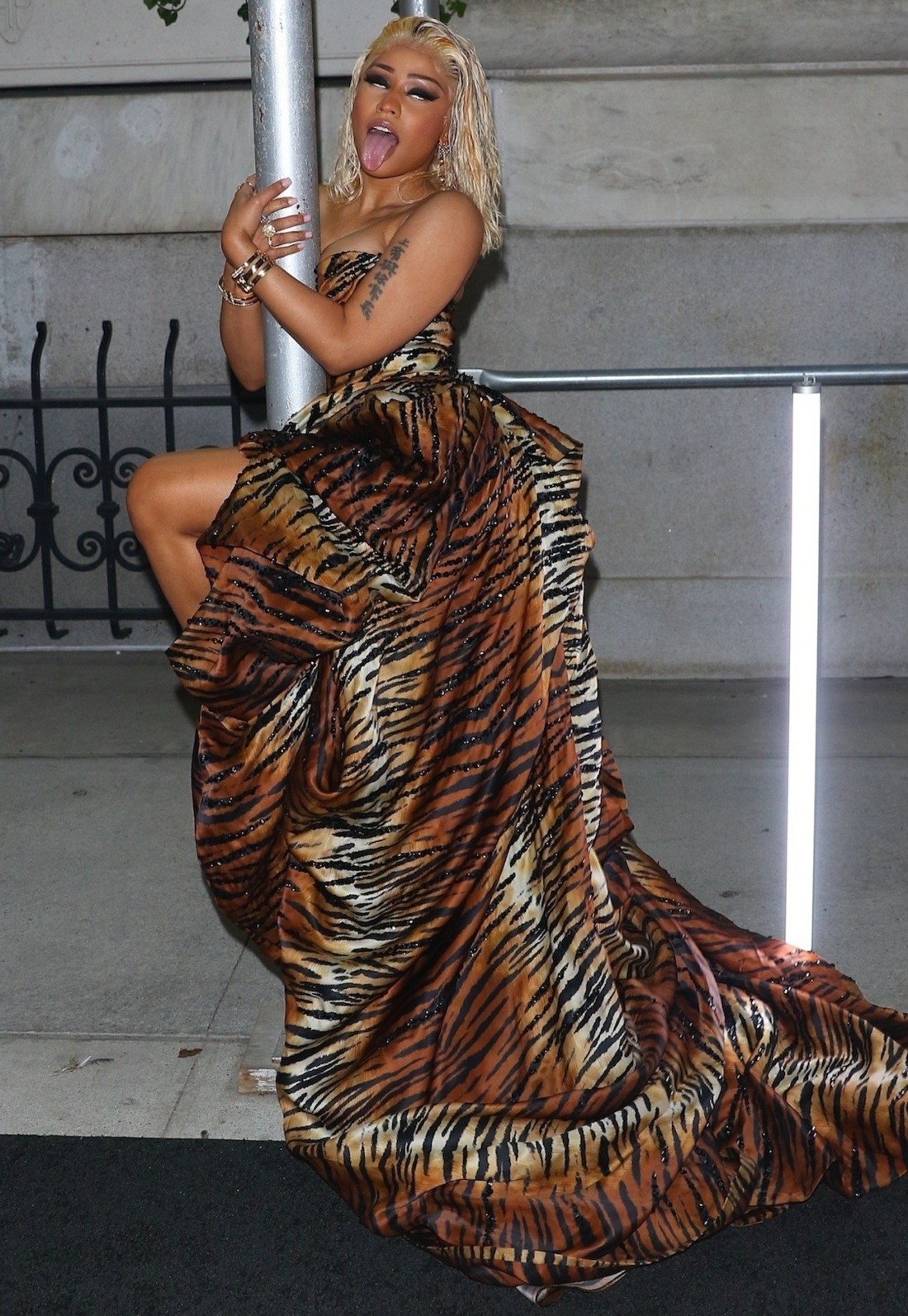 Photos courtesy of WENN, Backgrid.