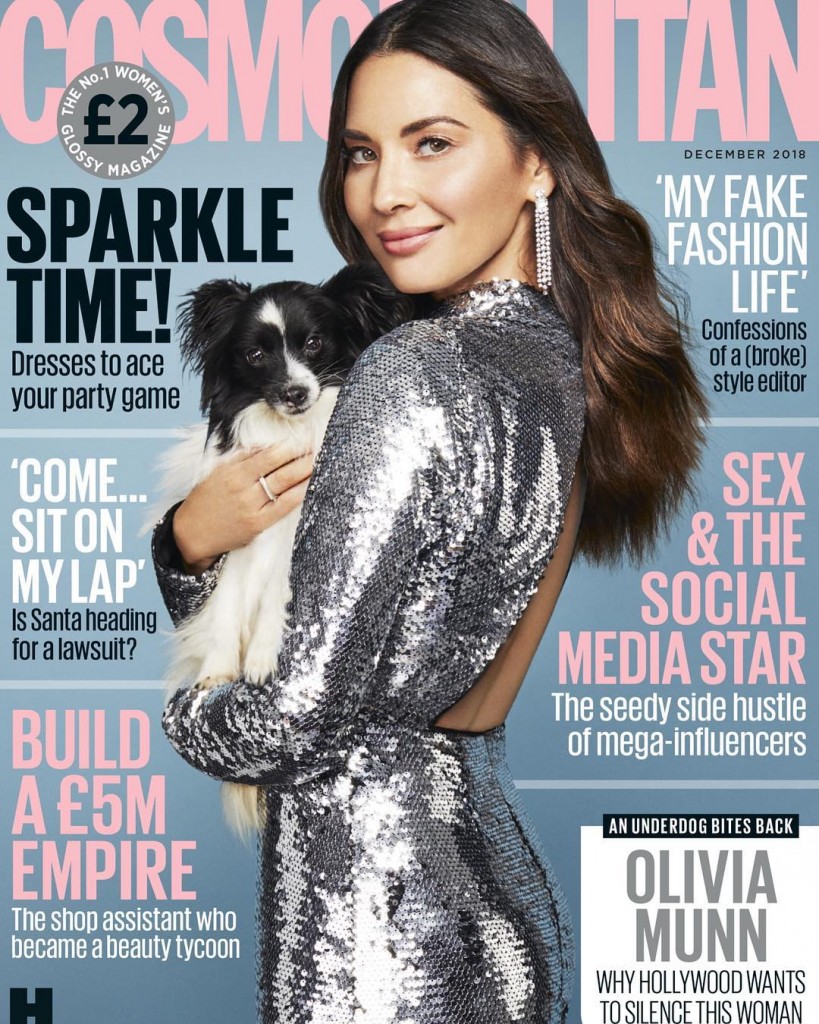 Olivia Munn earned so much respect when she spoke out against the director of The Predator hiring his friend, a convicted sex offender who served time, to star in a scene with her. She reached out to the studio and was able to get the sex offender's scene in the film cut right before it was released. Olivia was initially shunned by her male costars for this, who bailed on press with her rather than answer questions about it and who never got back to her when she reached out to them. They lent their support to the director, Shane Black, with their actions. It was only after the press covered this extensively and the public was on her side that Olivia was vindicated. She consistently said that it was her duty to speak out and that she didn't care if it affected her career because we should care about the victim. Well the victim of this man, who was just 14 when she was assaulted but is now in her 20s, came out publicly to thank Olivia. She is definitely making a difference.
In a new cover story interview with Cosmopolitan UK, Olivia repeated some of the things she said during her press tour, that her convictions are more important to her than her career, and that she knows she did the right thing. I am so impressed by her.
Her mom's advice about bullies to her growing up
"You can't make these girls go away. All you can do is make yourself stronger. Don't care about what they think. Do what you want to do for yourself."

How she felt at the beginning of MeToo
"I remember where I was when I heard that people were getting outraged about Weinstein and I thought, 'People care? They didn't used to care, nobody cared."

On standing up to Brett Ratner after he publicly smeared her
"He was doing this at a time when men were allowed to say that[…] People want to think that women use their sexuality to get ahead in any business, not just Hollywood. There's that unfair stigma." Munn took to Twitter in an effort to dispel the rumours, and didn't regret it. "All I wanted was for him to clear my name. He muddied it and I wanted him to clear it…So I went on to Twitter and I handled it in the only way I could. It was going to be a moral victory for me in that at least I'd stood up for myself."

On speaking up about the sex offender hired for The Predator
"I'm not for sale… If speaking up costs me my career, I don't want it anyway."
[From Cosmopolitan UK via The Daily Mail]
I feel this way, that my convictions are more important than money and that if I follow them and am true to myself things will work out for the best. That's why we run this site the way we do, because we can't stay silent when fascism, racism and antisemitism are thriving and when US leaders are regularly lying. We are not going to act like this is normal when it's so obviously not. I can't say that I would be as outspoken if I wasn't my own boss though, this is definitely a privilege I have and one most women and most workers do not. That's why I admire Olivia. She risked so much to speak out and she's a badass.
Also, did you guys see this article in the LA Times about the sexual harassment an actress faced on set and the astronomical lengths she had to go to in order to be heard? She did absolutely everything right and kept having to jump through hoops. Times Up and her union, SAG-AFTRA, were mildly helpful but both made her do so much work to report the violation without any resolution. The incident happened in May of this year.
Olivia posted some photos from Cosmo UK. More celebrity photoshoots should feature pets for adoption. This is a great idea!
This is Olivia in Prabal Gurung at the "Time for Heroes Family Festival" to benefit the Elizabeth Glaser Pediatric Aids Foundation. Can I have that dress in green please? She is working the hell out of it.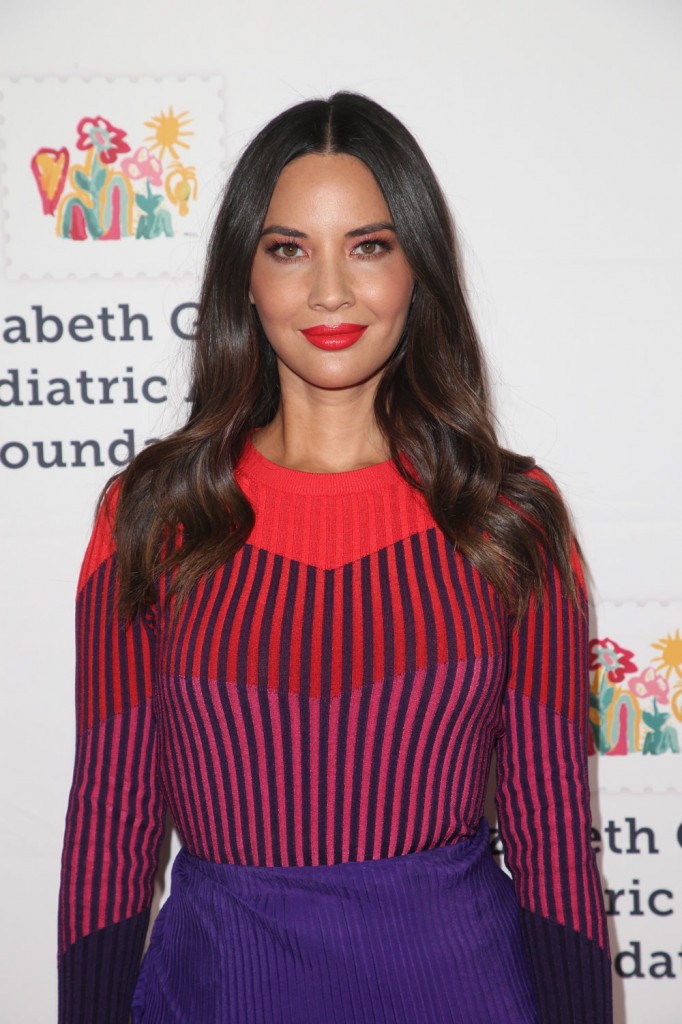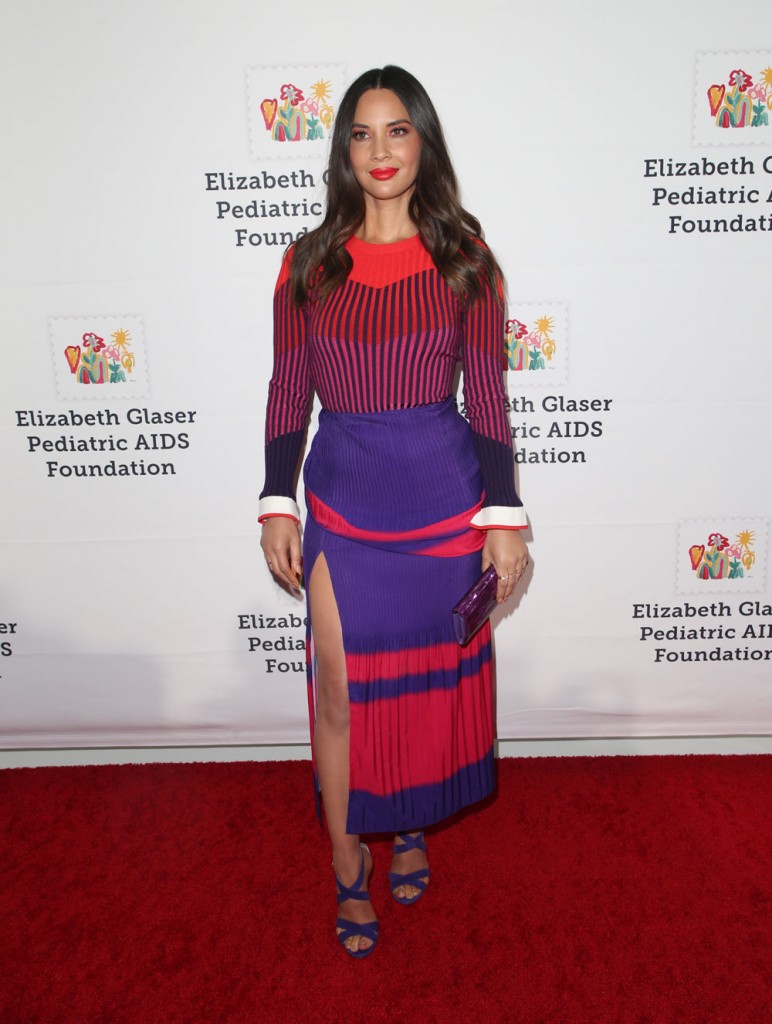 Photos credit: WENN.com