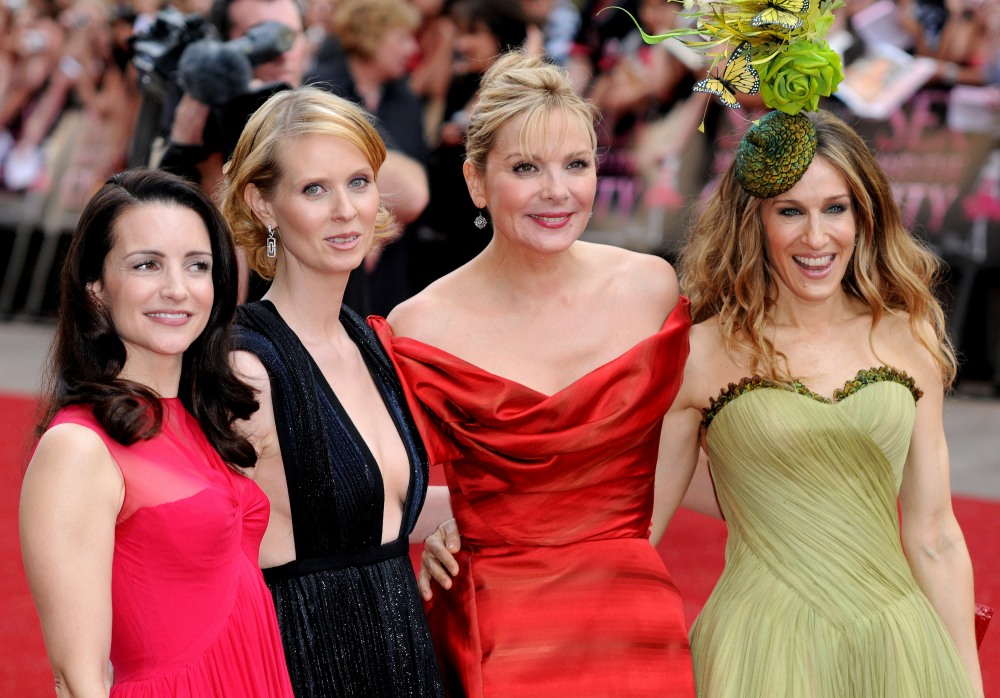 About a year ago, an unexpected story blasted through the gossip media. It all started when Sarah Jessica Parker and some of the other Sex and the City people began talking publicly about how they'd really like to do a third SATC film, and how there was a script and everything, and only one person wasn't signed on. That one person? Kim Cattrall. Kim spoke to producers briefly about signing on, but she ultimately decided not to, and she walked away. That was the beginning of it – media outlets like the Daily Mail and even People Magazine began attacking Cattrall constantly, calling her a diva and a "difficult" bitch and claiming that she was going to single-handedly ruin SATC because she's so horrible. Cattrall's answer was always: recast the role, or write my character out, I don't care, but I'm done with this. She had been done for a long time.
The controversy spilled over into the early part of this year, with SJP acting Pollyanna about her tabloid attacks on Cattrall, even when Cattrall was mourning the loss of her brother. Cattrall slammed SJP on social media, burning that bridge entirely and calling out SJP for her fake nice-girl persona. For months, their feud has been pretty quiet. But SJP can't help herself. She just has to let everyone know that she never did anything wrong and Kim Cattrall is the bad guy! SJP spoke to Extra (story via People):
Sarah Jessica Parker is opening up about her relationship with former Sex and the City costar Kim Cattrall.

"If one more person calls this a catfight… I'm not in a fight," Parker, 53, told Extra on Tuesday. "I never fought with Kim." The actress also set the record straight on rumors that she had sent Cattrall, 62, gifts in an attempt to smooth things over between them. "I don't have to send any gifts to Kim because I've never done anything. She has felt perfectly comfortable to say lots of things — that's the beauty of living in a democracy — but I have no apologies, meaning, this isn't a catfight."

Despite their differences, the actress said she was "grateful" for Cattrall's dedication to the character of Samantha Jones in the Sex and the City series.

"This is someone who chose to talk about something and myself, I remain grateful for her work and the role she played on and off camera for all the years we spent together," she said.

As for whether there have been any ongoing discussions of a third Sex and the City film, Parker said she has "not had any."

"We went as far as we could last time and the studio said, 'No, we can't meet those demands,'" she explained. "We were all signed up except for her."
Sarah Jessica Parker, you are lying to us and you are lying to yourself. SJP waged a campaign against Cattrall after Cattrall walked away from the negotiations for the third film. While SJP's name wasn't attached to the many quotes dissing Cattrall, SJP's fingerprints were all over those stories. SJP and her minions attacked Cattrall in Us Weekly, People, the Daily Mail and beyond. And because Cattrall isn't a child or a Mean Girl, Cattrall simply responded using her own voice, without hiding behind "sources." And SJP is still pissed off about it, and she's pissed off that Cattrall called her out on her fake nice-girl persona and her Pollyanna routine. Gee, I hope Cattrall responds!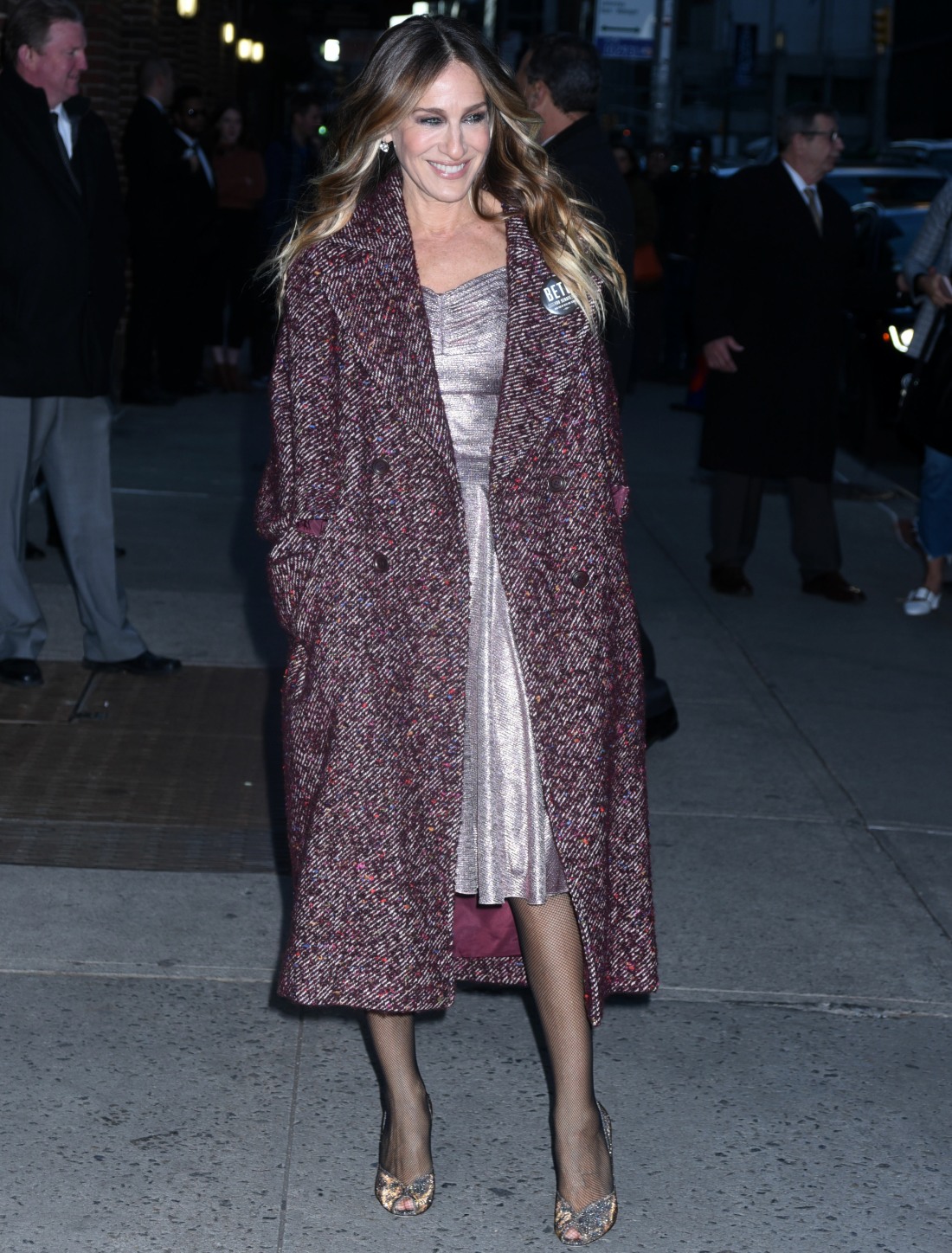 Photos courtesy of WENN.