Jennifer Garner is all smiles as Ben Affleck puts his hand on her shoulder during intimate chat after church https://t.co/OGGg41SesW

— Daily Mail Celebrity (@DailyMailCeleb) November 5, 2018

Do you know how we heard at least twice, several weeks apart, that Ben Affleck and Jennifer Garner's divorce was "finalized?" I thought finalized meant finished, but in this case it just meant that they agreed on the terms and then did some more work on it, because TMZ is reporting that these two only submitted their divorce documents on Friday. They're said to be the "final" documents, which I question given all the false starts. TMZ reports that the date of the divorce will be October 9th. Here's more on this story:
Ben Affleck and Jennifer Garner have now submitted final divorce paperwork to an L.A. County Superior Court judge … and they did it all without lawyering up … TMZ has learned.

The paperwork will make their divorce final. TMZ broke the story, they hired a private judge to do all the paperwork stuff and the final package was submitted Friday to the court. When the clerk puts the official stamp on the docs, the divorce will be backdated to October 9 … that's when Ben signed off (Jen had signed off days earlier).

The official documents show what TMZ first reported — that they will share joint physical and legal custody of their 3 kids. They also agreed to meet with a coparenting therapist on a monthly basis for a minimum of 6 months.

The docs also say "Neither party shall make derogatory or insulting remarks about the other … in the presence of or within hearing distance of any of the minor children," and also says, "Each party is restrained from arguing, yelling, or using profanity directed at the other party in the presence or within hearing distance of any of the minor children."

As we reported, the couple did NOT have a prenup. They have divided their assets but the info isn't in the divorce docs.

And, this is super interesting … rather than each hiring a lawyer, they used disso queen Laura Wasser to mediate the divorce. In other words, Wasser was not an advocate for either Ben or Jen — her job was to reach an agreement with as little conflict as possible.
Supposedly the documents should be signed off on by the end of the year. Also while they may not have used lawyers to file, I would bet that they each consulted multiple lawyers before coming to a decision to use mediation. For all you can say about Ben and Jen, they did do this amicably and they probably saved massive amounts of money by doing it that way. I credit Jen with that, but maybe that's just due to her excellent PR. Speaking of that, Ben was seen out with Jen at church this weekend. They looked pretty chummy too. I wonder if we'll ever see Jen out with the new guy.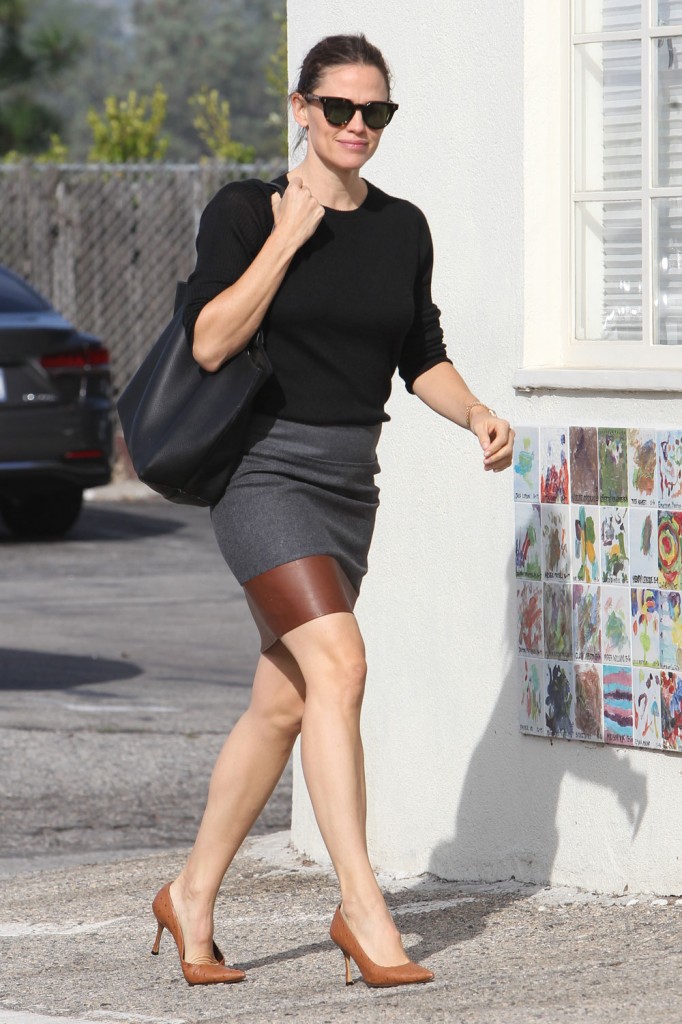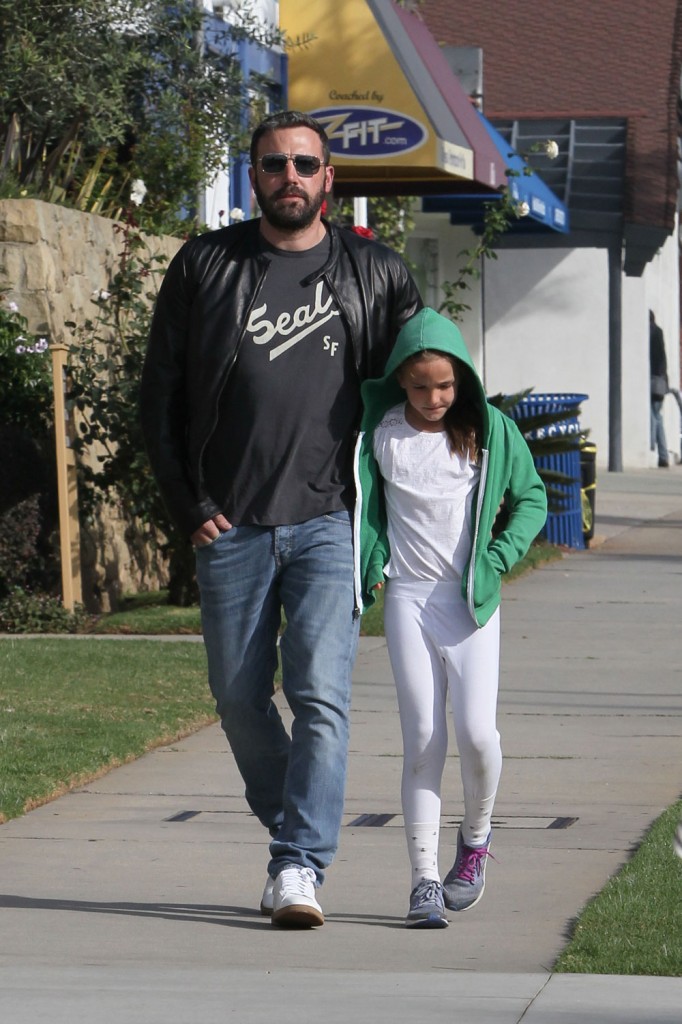 photos credit: Avalon.red and Backgrid