Pauly D Drops Half a Mill for His Face in Diamonds … Oh Yeah, Diamonds Yeah!! https://t.co/ZHK7dRk12s

— TMZ (@TMZ) November 28, 2018
You know that meme that was trending earlier this year about how you're supposed to have saved twice your salary by the age of 35 that makes most of us laugh and commiserate about how poor we are? What would you do if you had way more than that? Would you buy a house, would you save it for retirement, would you get your childhood dog cloned? Would you try to get out of paying taxes so you could buy more luxury goods? Pauly D isn't quite as reckless with his money as his Jersey Shore costar, Mike The Situation Sorrentino, currently serving an eight month prison sentence for evading federal taxes. However Pauly just dropped half a million dollars on a diamond encrusted chain and custom pendant made to look like his own stupid face.
We're told Pauly co-designed a custom DJ Pauly D face pendant with Avi, the owner of Pristine Jewelers in NYC … and it took about 3 months to create!

the 36-carat pendant is a direct copy of Pauly's famous look, complete with his blowout and diamond earrings! The face bling hangs on a tri-color Cuban link chain, dripping with more than 48 carats of rose, yellow and white diamonds.

Pauly didn't stop fist pumping there — he also got a matching tri-color Cuban link bracelet, bringing the total value of his new accessories to $500,000.
Pauly D, 38, is thought to be worth up to $24 million because he commands a lot of money as a DJ. So he just spent 2% of his net worth on jewelry. That's like someone worth $100k buying a $2k piece. It's still a chunk of money but it sounds ok when you consider it as a percentage. I have a question though – where would you even wear that? Would you need security around when you're wearing it or is it so custom that its resale value is limited to the individual diamonds? It would be really hard to fence that ugly thing.
I just checked out Pauly's Instagram to look for photos of this pendant and from his stories I learned that he has a Rolls Royce with custom floormats with his name on them. I can't.
Here's Pauly with a DIFFERENT piece. This has to be worth over six figures right?
By age 35 you should have reached that stage of time confusion where you're convinced the 90s was only 10 years ago.

— Jen 'new She-Ra fanatic' Williams (@sennydreadful) May 21, 2018
By age 35 you should have:

-A bunch of reusable bags that you forget every time you go to the store.
-thousands of plastic shopping bags you feel terrible about not recycling yet
-a constant slight headache

— Robby Downert Jr. (@blloydston) November 27, 2018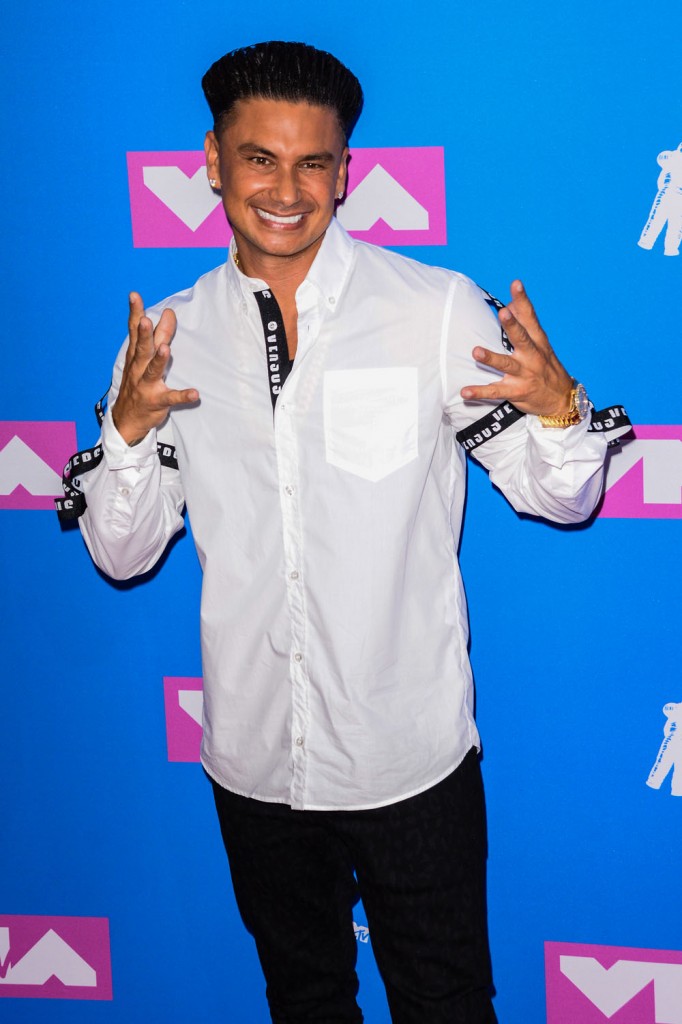 Photos credit: WENN and via Instagram, Twitter