I only bother to care about Kourtney Kardashian about once every three months or so. Kourtney is the most boring Kardashian-Jenner, and lately it feels like she's been going through a bad time. I mean, relatively speaking. She just seems profoundly unhappy all the time, and like she doesn't want to do anything or be with anyone. Kourtney has three kids, and she and Scott Disick share some kind of custody of Mason, Penelope and Reign. But mostly, I feel like Scott just spends most of his time hanging out with his girlfriend, Sofia Richie. Sofia is like Hailey Baldwin to me – a dumb nepotism model who probably belongs to a Evangelical cult, and that's about all she does. But People Magazine is trying to create some drama around the fact that Sofia and Kourtney don't really get along:
Scott Disick and his ex Kourtney Kardashian always make a point of prioritizing their family, and while Sofia Richie may be bothered by the dynamic from time to time, she does her best to handle it, a source tells PEOPLE.

"There has been and will continue to be things with Scott's family life that bother Sofia, but she is trying to just deal without causing drama," says the insider. "She loves Scott and wants to be with him. She knows she will always be kind of the outsider, but she loves being around Scott and his kids," the source continues, adding that Richie, 20, "getting better at handling Scott's family situations in a mature way."

Disick, 35, and Kardashian, 39, share three children — Mason, 8, Penelope, 6, and Reign, 3 — and frequently spend time together as a family.

The insider also shares that while Kardashian and Richie "will never be best friends," the model is just happy to have built up some trust with the reality star, as far as her children are concerned.

"She knows that Kourtney isn't her biggest fan and she understands that. Sofia and Kourtney will never be best friends, but Sofia is happy that she has proved to Kourtney that she is great with her kids," the source says. "Sofia is hoping that her relationship with Scott lasts."
If this is a plotline from Keeping Up with the Kardashians – is it? – then it's more interesting than Kourtney's drama with her younger ex, Younes Bendjima, or whatever jailbait fake model she's banging now. I mean, if you're forcing me to briefly care about this, I'll say that I think Scott looks incredibly foolish with Sofia (who is 20, but looks 14) and Sofia looks foolish for even trying to make any of this an issue? Kourtney and Scott coparent, and they're still in each other's lives because of the kids. Sofia is too young to understand those dynamics, so she's throwing tantrums and leaking dumb sh-t to People.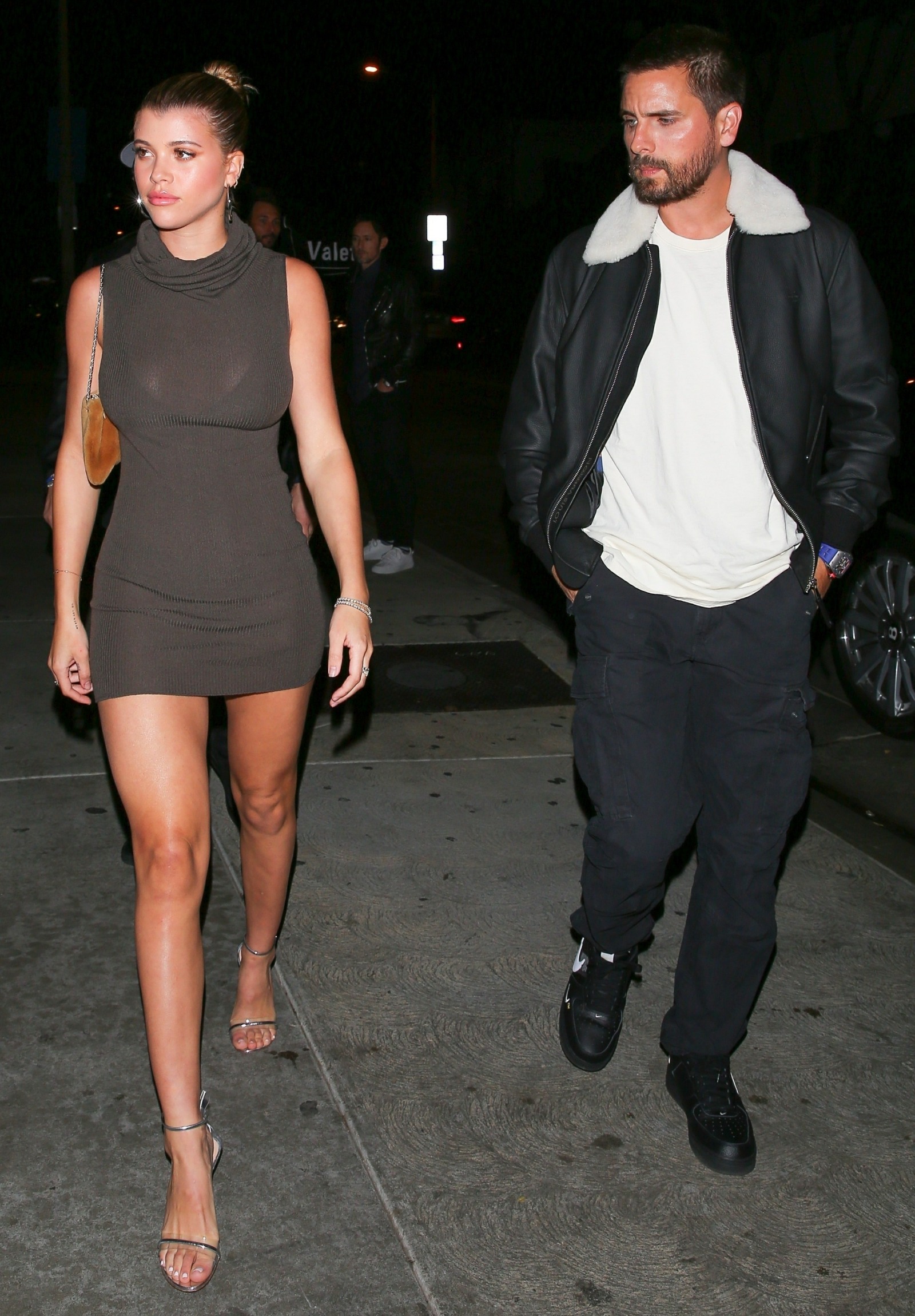 Photos courtesy of WENN, Backgrid, Instagram.