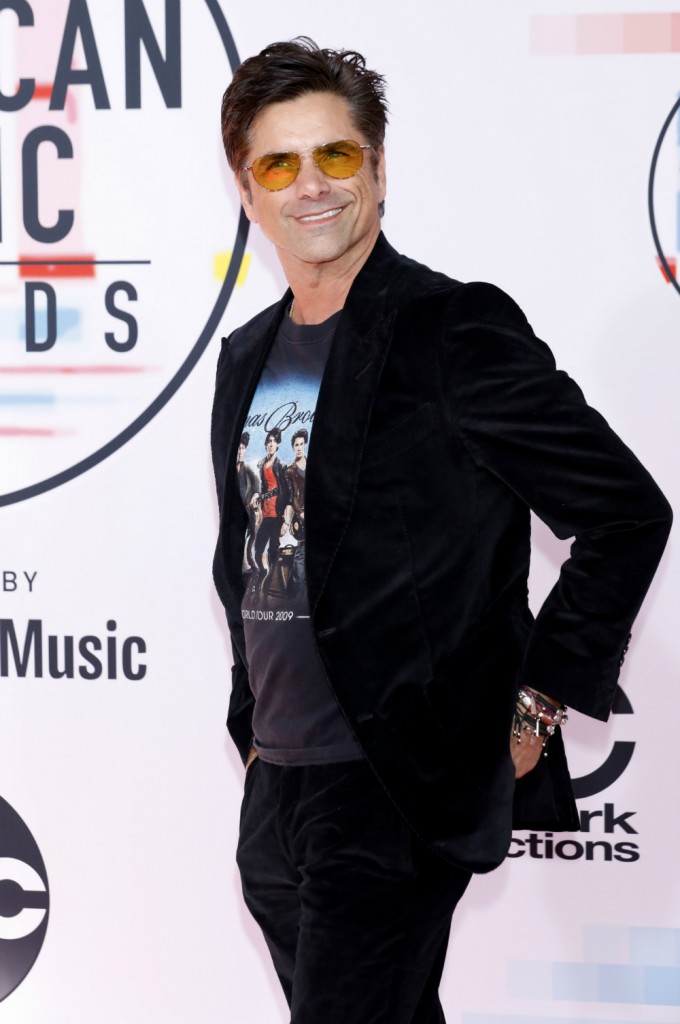 In, what I can only assume is an attempt to distance himself from his on-screen wife, Aunt 'My Kids Can't School' Becky, John Stamos is linking himself with a new partner – Nick Jonas. And he's not letting something like Nick's 400 weddings stop him, either. He's making his love "permanent." Stamos is happy to flaunt his JoBros love. He's been photographed in their band t-shits through the years. The latest in his extensive JoBro collection was trotted out last October on the American Music Awards red carpet:
Everything was status quo, until the youngest Jonas was snapped cheekily wearing a hoodie with the photo of Stamos wearing a JoBros shirt on it (Stay with me here, we may need to make a chart before we're done). To make sure Stamos knew about it, Jonas put it on Instagram and let Stamos know it was his move:
If there's one thing we know about Stamos, he's always game. But this isn't Ryan Gosling and Macauley Culkin in their basic tees and photoshop we're talking about. So Stamos ratcheted it up by 100:
I was so impressed by this show of Stamos' commitment, that I completely underestimated the Littlest Jonas because man, did he come to play:
Solid volley and a single promo to boot. Nicely done! Point Jonas.
But Stamos wasn't about to let Jonas win and why would he? I don't doubt for one minute that the question, "can I please make Nick Jonas wallpaper," was asked at least once in the Stamos-McHugh household. But cooler heads prevailed. So Stamos did the next best thing – he changed the conversation. Forget Photoception, it was time to bring out the big guns – the tattoo needle:
Yes, I know it's fake but that doesn't make me love it any less. And it's not just because Stamos looks freakishly hot in that pic, even with his lumberjack facial hair situation. I also want to believe that Stamos had several of these made up in tattoo stickers so he can apply them randomly for various events. Like one day he shows up with it on his neck. Whereas Kevin and Joe Jonas responded with crying emojis and exclamation points, Little Jo responded to the post simply, "Okay… okay… " So, what does that mean? He accepts Stamos the victor? Or 'Okay, I see I need to rethink everything'? Because if it's the latter, I bet Priyanka's Mayback is getting a new paint job and plates as we speak.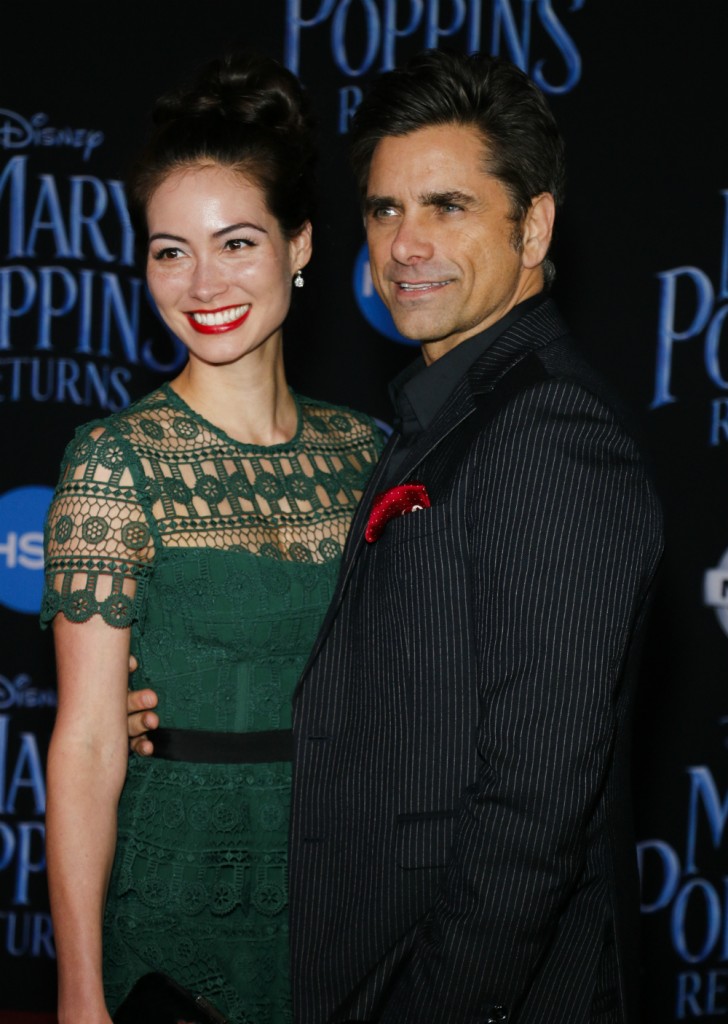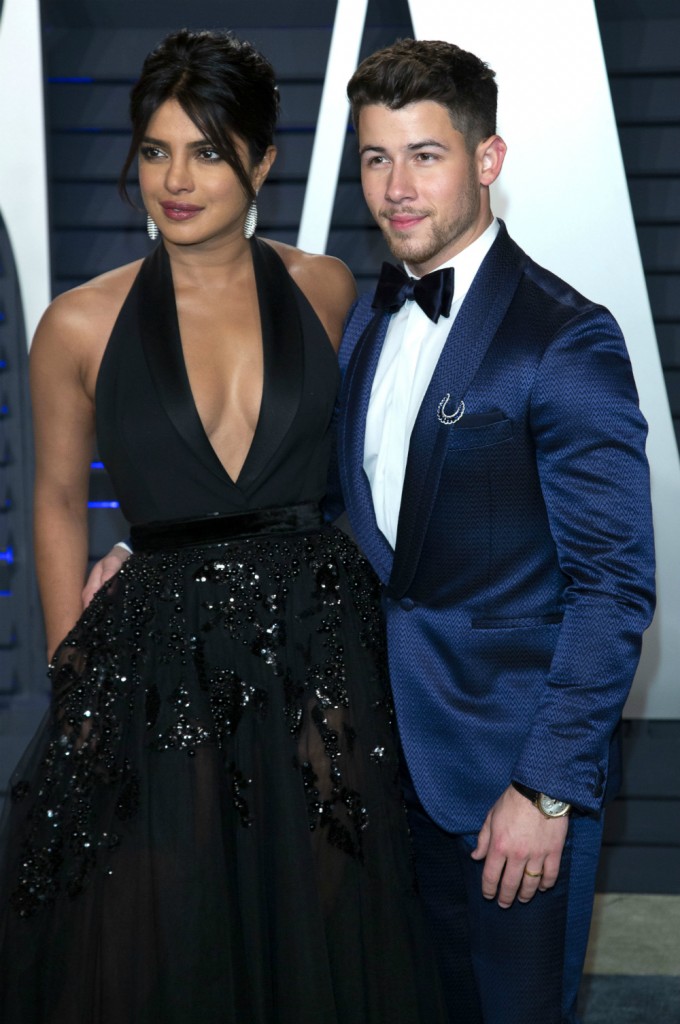 Photo credit: WENN Photos and Instagram