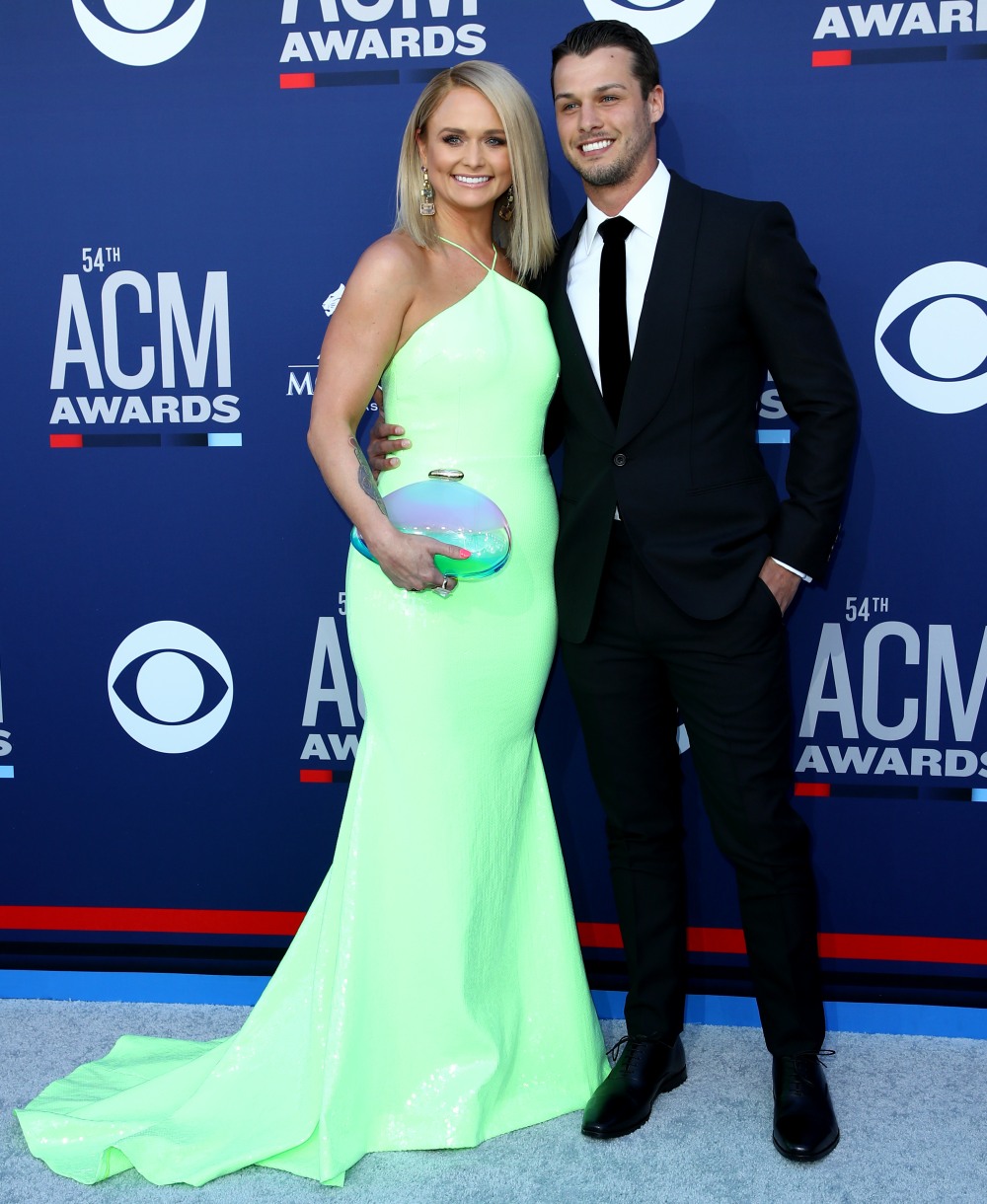 It's been a good month since we've had any gossip about Miranda Lambert and her sudden marriage to a messy NYPD officer. In January, Miranda quietly married NYPD Officer Brendan McLoughlin in Nashville, then waited until February to announce it for some reason. Once she announced it, we realized how shady the whole thing was – Miranda had only known Brendan for a few months, and his girlfriend/mistress had welcomed a baby the same week that Miranda met him last fall (November). If anything, I think Miranda has finally met and married her messy AF match and I think we all believe this will blow up spectacularly.
But for now, Miranda and Brendan are still together. They've made it more than two months! And they said it wouldn't last. Miranda and Brendan walked their first-ever red carpet last night at the ACM Awards (Academy of Country Music Awards) in Las Vegas. Glad to see Brendan didn't have to work last night! Miranda wore a mint green Alex Perry dress and she looked nice. Brendan is only seven years younger than Miranda but he looks a lot younger in these photos.
Anyway… there were some predictions that Miranda would get pregnant, but I'm not entirely sure she will. I'm not getting big pregnancy vibes from these photos either.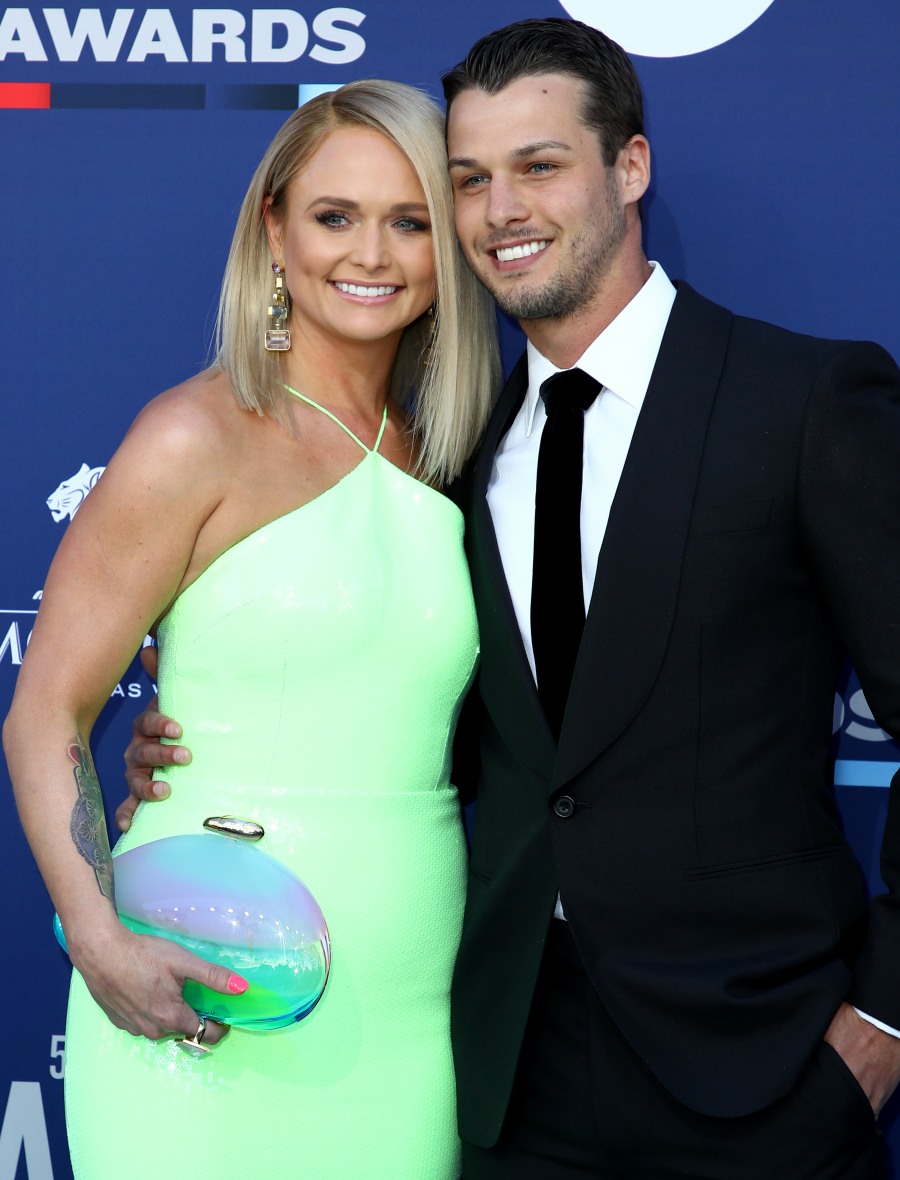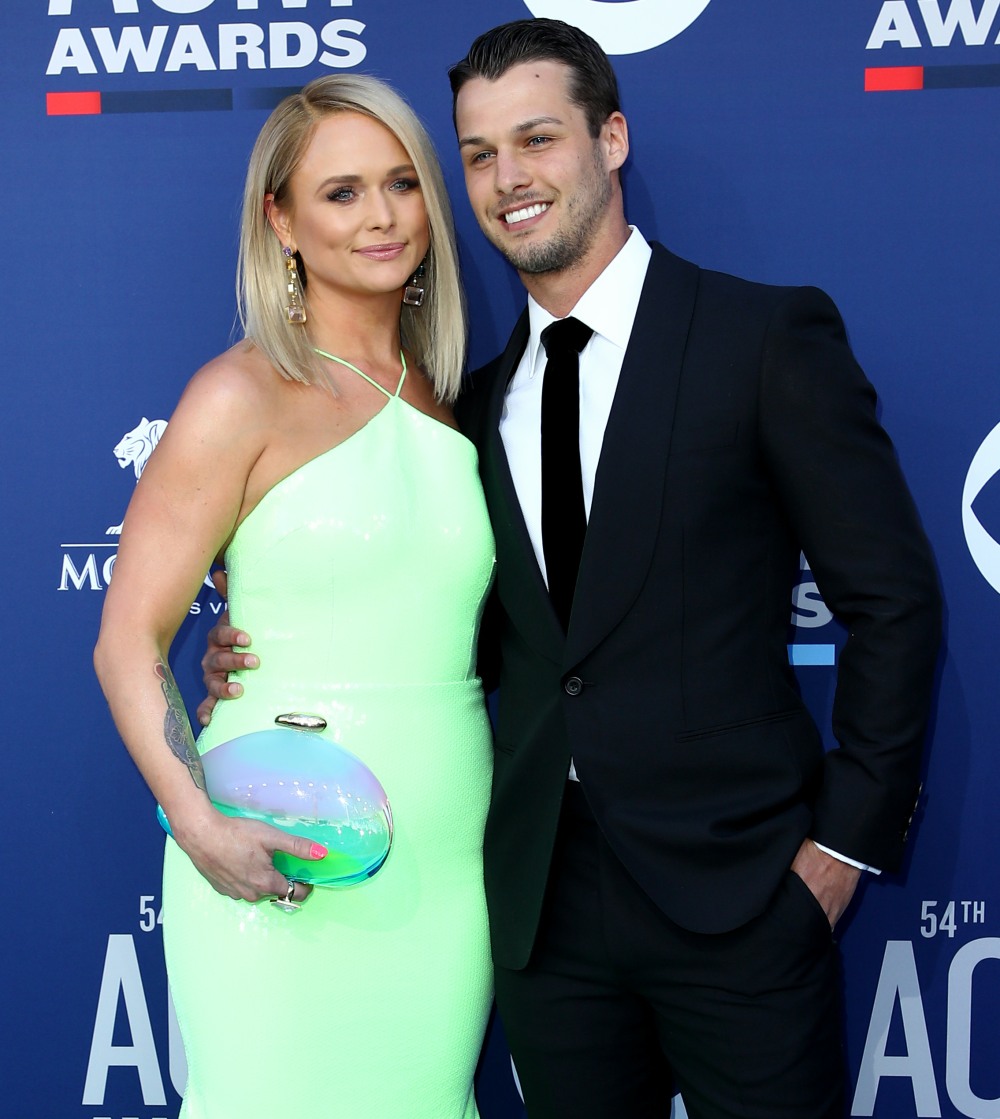 Photos courtesy of WENN.