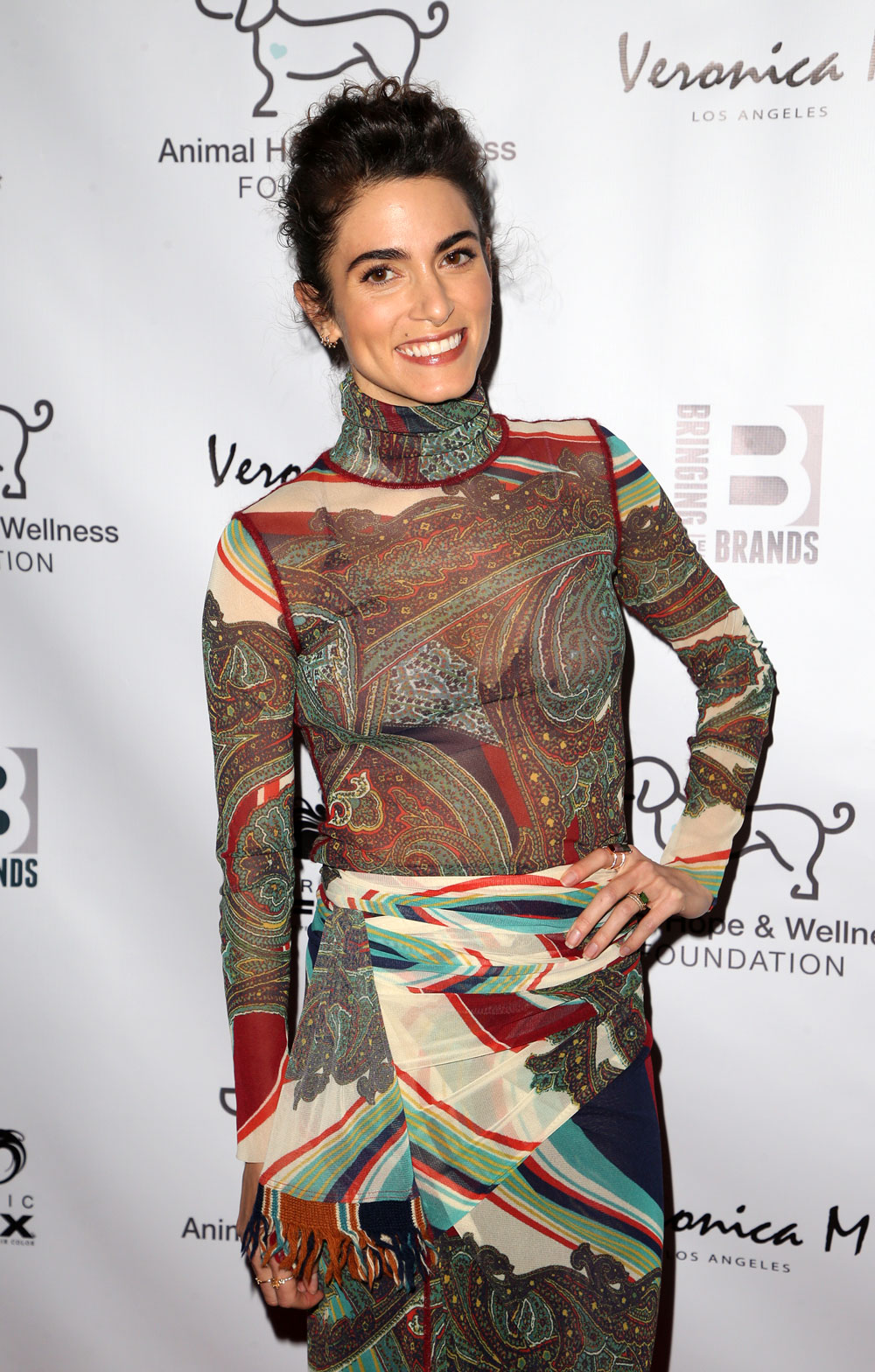 A couple of weeks ago, Nikki Reed shared a beautiful photo where she's nursing her daughter, Bodhi, 20 months, in matching white linen jumpsuits her mother-in-law gave them. Nikki wrote in the caption that Bodhi doesn't like baby food at all and prefers finger food. She said that Bodhi wanted to continue to nurse and that she often gets asked when she's going to stop breastfeeding her. The majority of comments were kind and supportive of her. Many people mentioned baby-led weaning. It's worth noting that Nikki was only sharing her experience and that she never mentioned other mother's choices only to say "whatever you're doing you are doing it right!" Of course Nikki got some judgment for it because it's the Internet and that's what happens. (See Pink. Of course that's somewhat different.) In a new interview with E!, Nikki clarified her stance on breastfeeding and spoke a little about the topic of mom shaming. She was so thoughtful about it. I really like her.
[Nikki's] post prompted mostly positive reactions but also some mom-shaming about breastfeeding toddlers as well as criticism of moms who choose not to breastfeed their children at all.

"I don't believe that mom-shaming is ever OK," Reed told E! News. "Fed, whether that's with formula or breastfeeding or whatever works for your child and for you is what's best. All moms are just trying to do what's best. And for some moms, breastfeeding just doesn't work out, whether that's an issue with milk supply or going back to work right away or whatever that thing is, and it is not our job and responsibility as parents to judge or shame other parents. It's our job and responsibility to support and spread information and uplift and share tips."

"Children are born who they are born, that's the one thing that I think I've really discovered is you're a part of it, sure," she said. "And you're nurturing that development and you're hopefully in some way encouraging that development but they are who they are, and they gravitate towards what they gravitate towards. That's why I wrote that piece on social media a couple of weeks ago just about our journey with food is because I'm a first-time mom, this is my first child so I'm learning as I go."

In her Instagram post, Reed also said Bodhi had recently shown interest in also eating food and didn't like it served mushy, so the actress took someone's advice and started her off on finger foods.

Reed was recently named a celebrity advisor to Raised Real, a plant-based baby food meal service focused on helping parents eliminate time-consuming tasks of making baby and toddler food while maximizing nutrition.

"No one told me that not every baby wants to eat mushed banana and jarred sweet potatoes," she told E! News. "I didn't realize that. I thought it was that you go from breastfeeding to mushy food to solid food to finger food and that's just the way that is it."

The Twilight star added, "That's something that I discovered that all kids are different and they're all on their own path, and I really felt compelled to share that because the second a mom shared that with me and I discovered Raised Real, that was what led me to discovering Raised Real was finger foods. The second I discovered that, I was like, 'Wow, what a relief.'"

"I was a genuine fan of the company," she told E! News. "I was just another mom who discovered a wonderful and let's face it, convenient—which is what all moms are looking for—stress-free way of incorporating this into our daily life."
I agree with her that children have a lot of traits inborn and that we should nurture those. She reminds me a little of Jenna Dewan, who just said she's a hippie and she knows it and wasn't at all defensive or haughty about her choices. This is how you do it, celebrities and all humans. You say we're all learning, we're all making hard choices, and that we should do what's right for us (within reason and that doesn't include not vaccinating our kids). I also like that she was able to parlay this into an endorsement deal that seems genuine for her. This is an actual issue she faced with her baby and it sounds like she used that product and either reached out to the company or they contacted her. This seems like a smart, genuine endorsement and those are the best kind.
As for her relationship with husband Ian Somerhalder, she said, in part, "We have a very similar approach to lifestyle and to parenting" and "he's a very, very special, very caring person and I knew that by the way he parented our animals prior stepping into this chapter." My spidey sense is tingling that's all I'm saying about that.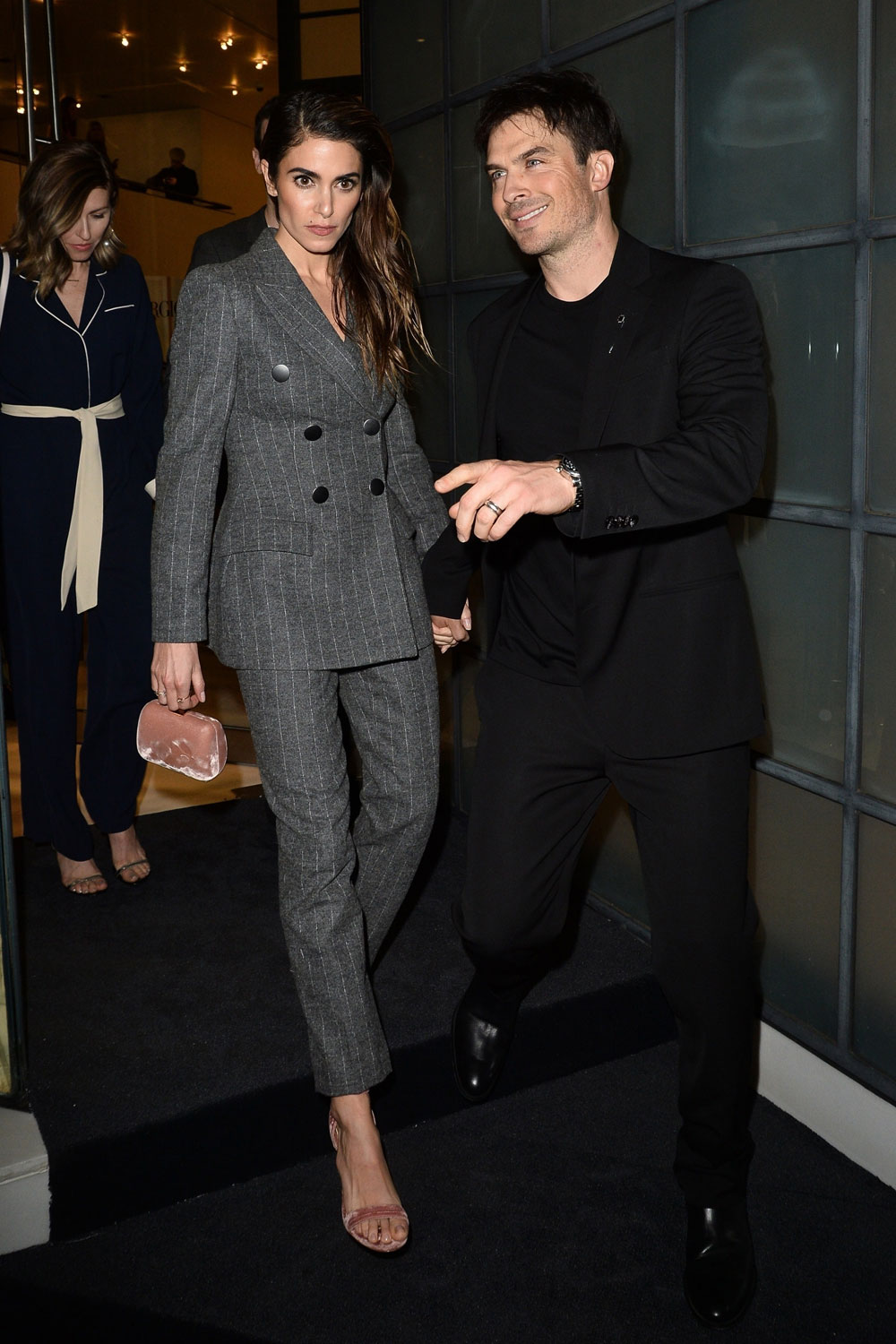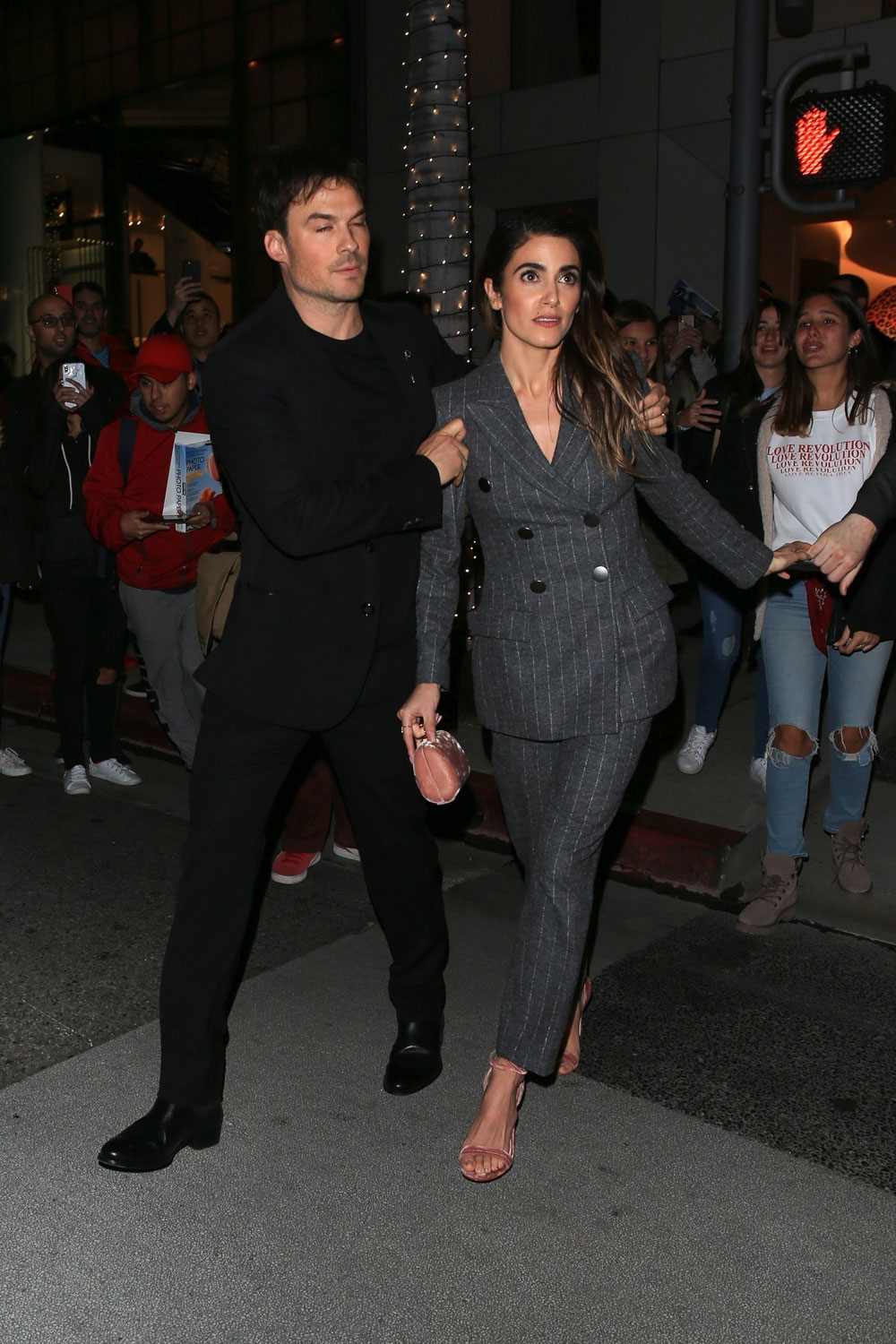 Photos credit: Backgrid, WENN and via Instagram